Do you want to show your employees you care with a special gift? Many corporate gift ideas can lack imagination: mugs with a company logo, stationery, desktop calendar… Our challenge was to find gifts for employees that are: practical, unique, with the right amount of wow factor and attention.
We have also selected the best corporate gifts that you can use both at home and the office — in case your employees are working remotely. Let's gift away!
Best portable cooling devices
Do you know the feeling when your shoulders are so stiff it's almost painful? So do your employees! Whether we are sitting on our couches at home or in the open office, the lack of movement is harsh for our posture. So get that blood running with the Back and Neck Massager (over 36K reviews on Amazon) — all the extra blood flow around the neck will come in handy for the next meeting or Zoom call.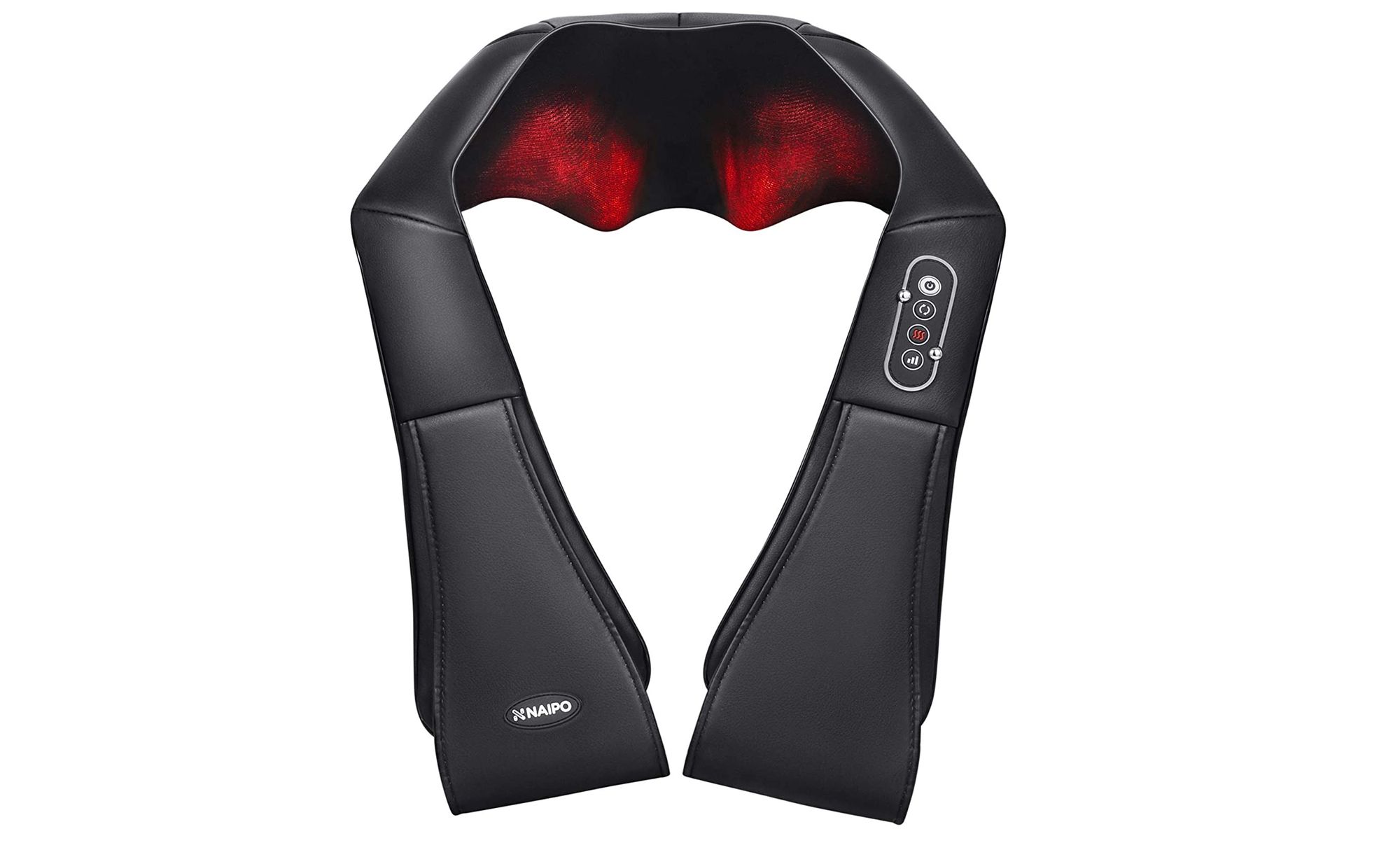 A hydrated employee is a happy employee. There is also a chance your colleagues are trying to drink the right amount of water during the day. Getting app reminders to drink can get annoying and become white noise. A funny bottle with your progress tracker on the desk is a different story. Drinking water improves work performance by at least 5%— it's a scientific fact, and with this fantastic gift, you can use it to your advantage. You can pick different sizes and colors too!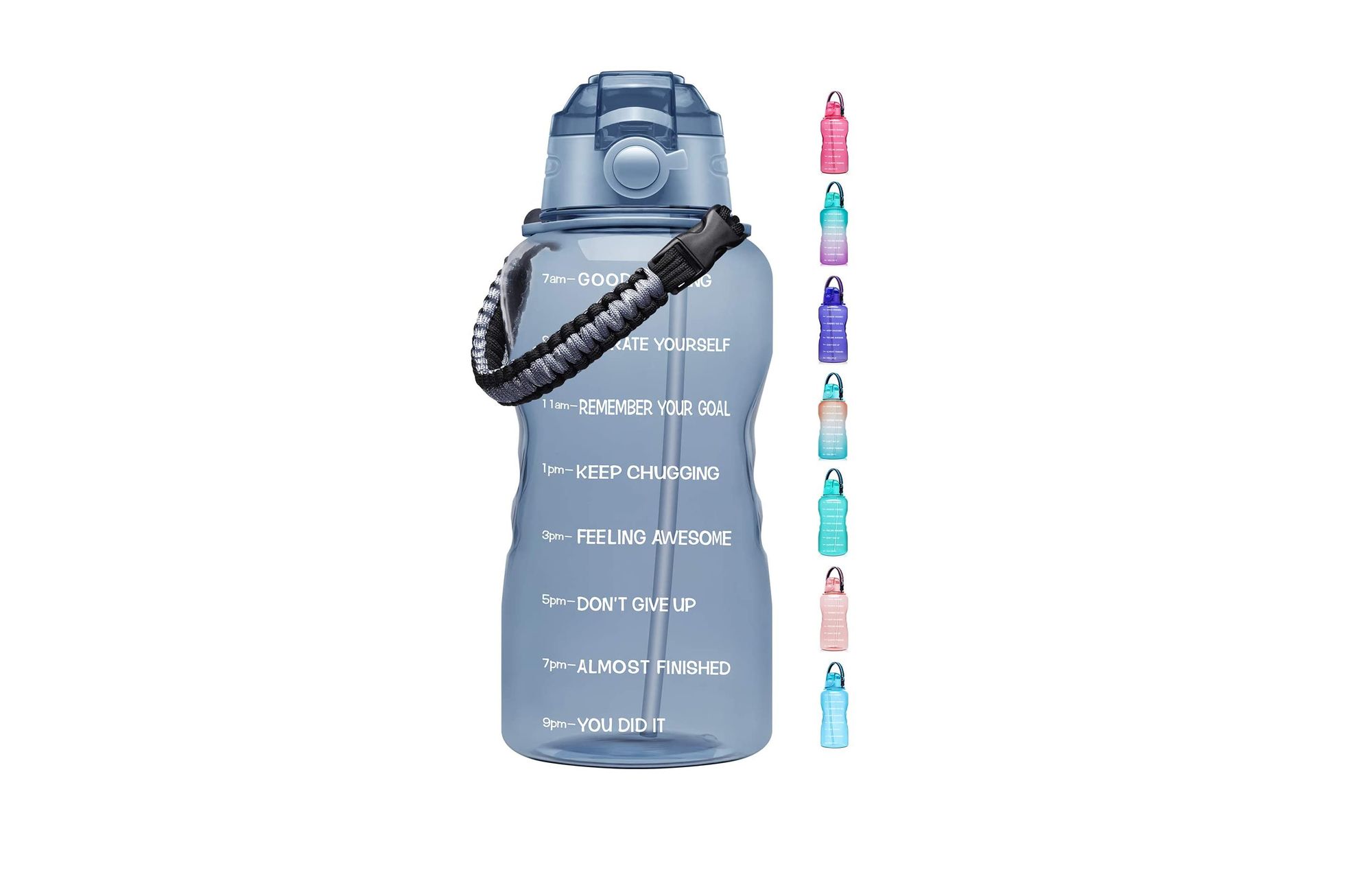 Scorching heat can have the worst effect on productivity. If you really want to show your employees that you care — a portable evaporative air cooler will do just that. It will create a personal bubble of fresh air, which will bring new thoughts and ideas. Whether your colleagues are at the office or home, an air cooler is a game-changer in summer! They can even plug it into their laptops via USB and work from absolutely anywhere. Here is to more smiling, not sweating.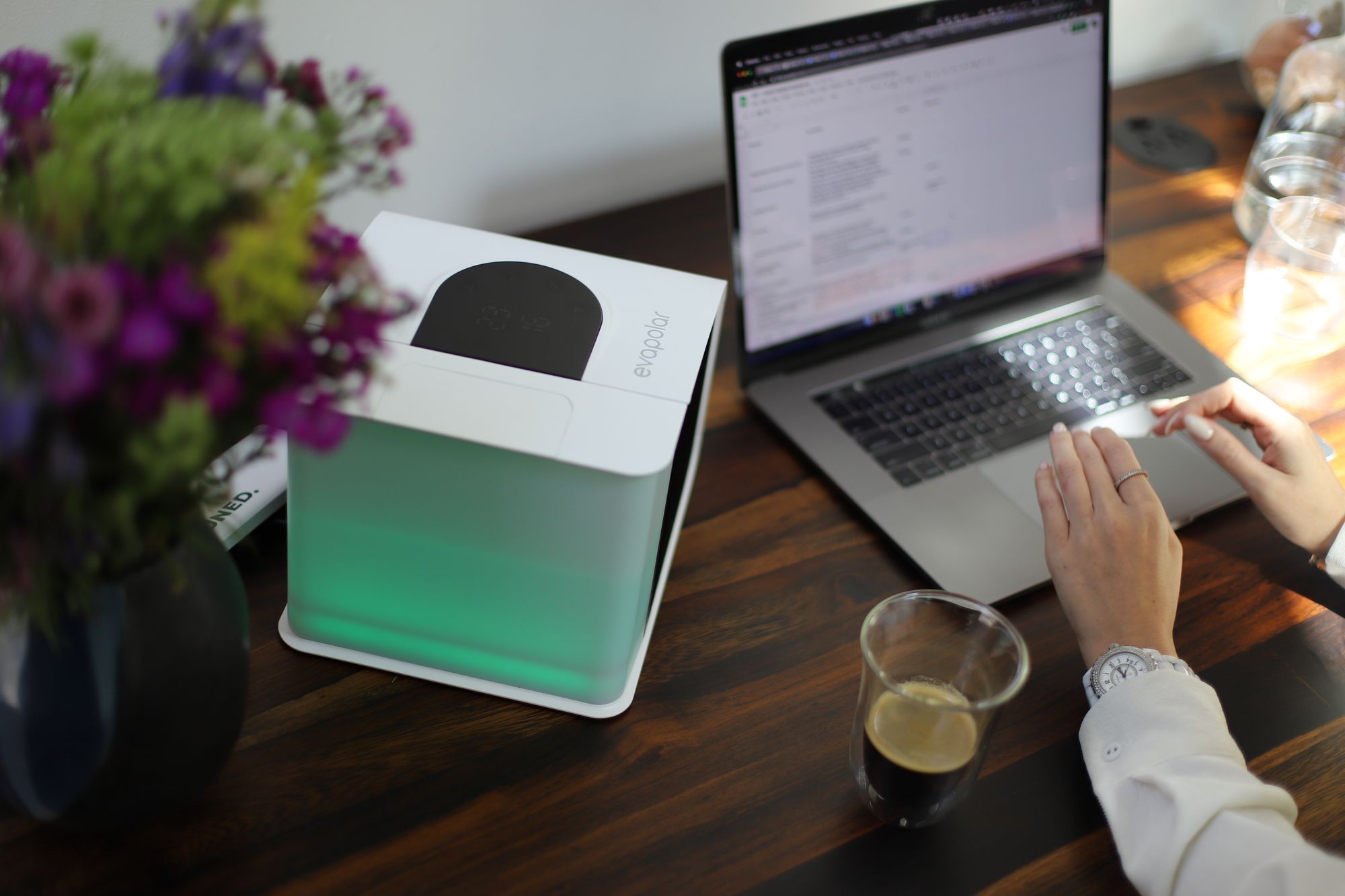 The best work ideas come to us when we are not working. It's when our mind is fully relaxed, and our thoughts are flowing freely. Meditation can be the key to unlock that portal of productivity, creativity, and peak performance. Your employees will thank you for this thoughtful gift — a subscription to Headspace (or any other meditation app) is just what we need to feel grounded in these uncertain times.
After taking care of our brains, time to give a little thought to another body part that gets us through the day of work — the backside. Instead of giving your coworkers another funny (not really) mug with a pun, you can add a whole lot to their well-being with the orthopedic office chair cushions. This ergonomically designed seat cushion provides maximum support and comfort while reducing pressure on the coccyx/tailbone and promotes healthy posture.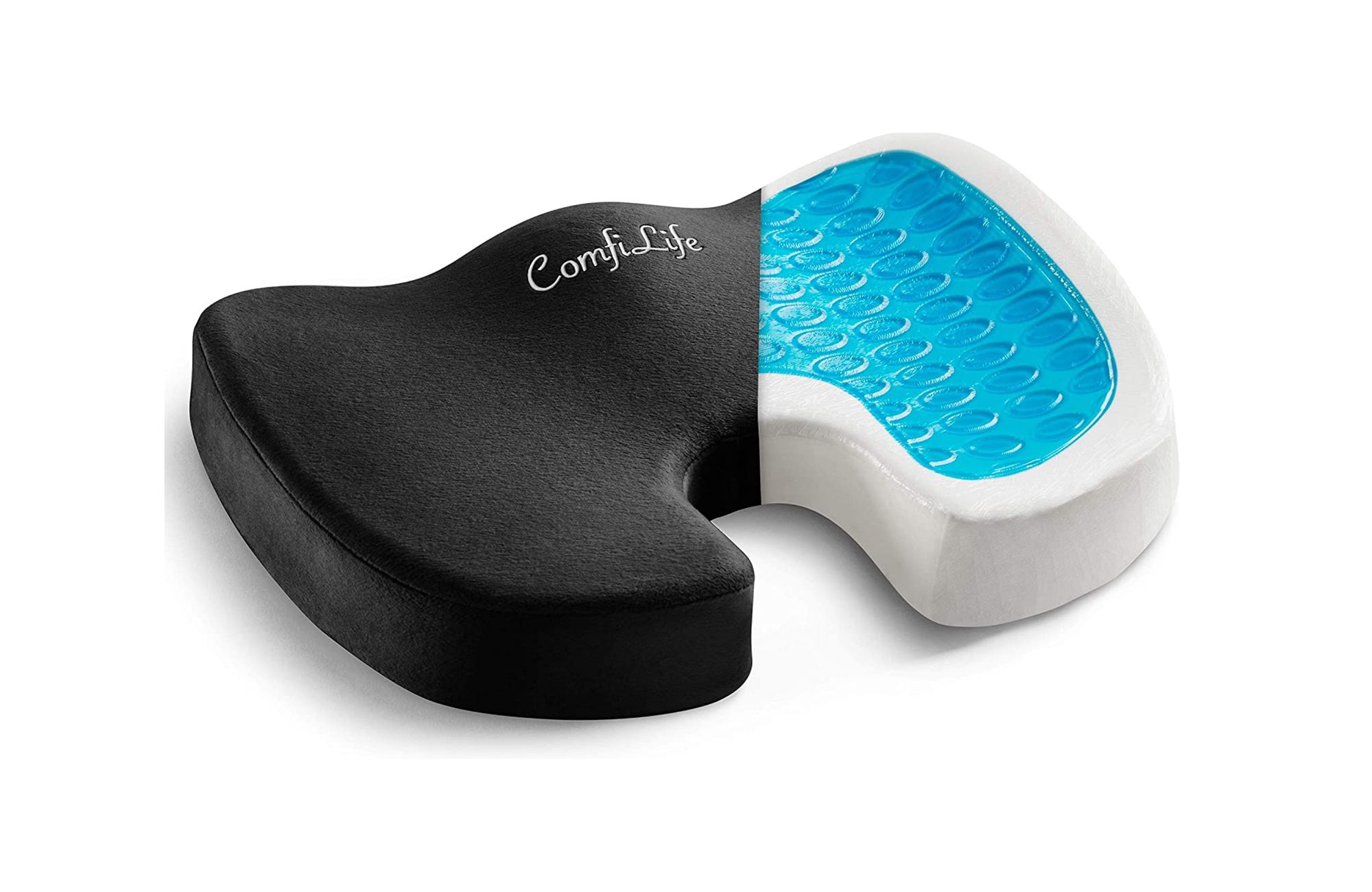 Having one's feet at a 90°C angle for hours can result in poor blood circulation and swollen feet at the end of the day. Of course, you can always lay down at home and put your legs up against the wall. However, if it is not an option at the office, a desk hammock will come to your rescue! Just a few minutes of rest with your feet at a different angle will make a massive change in how your employees feel!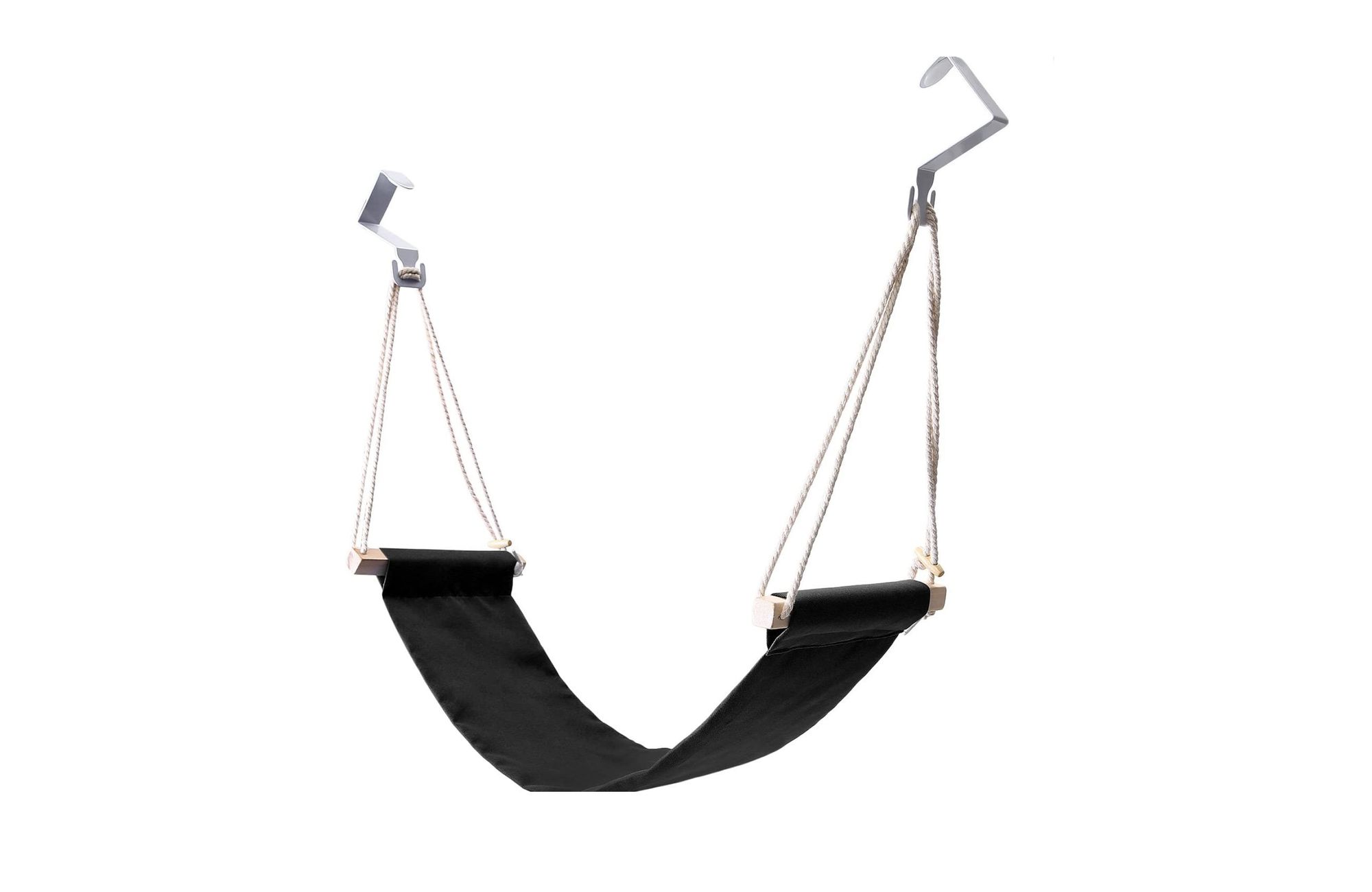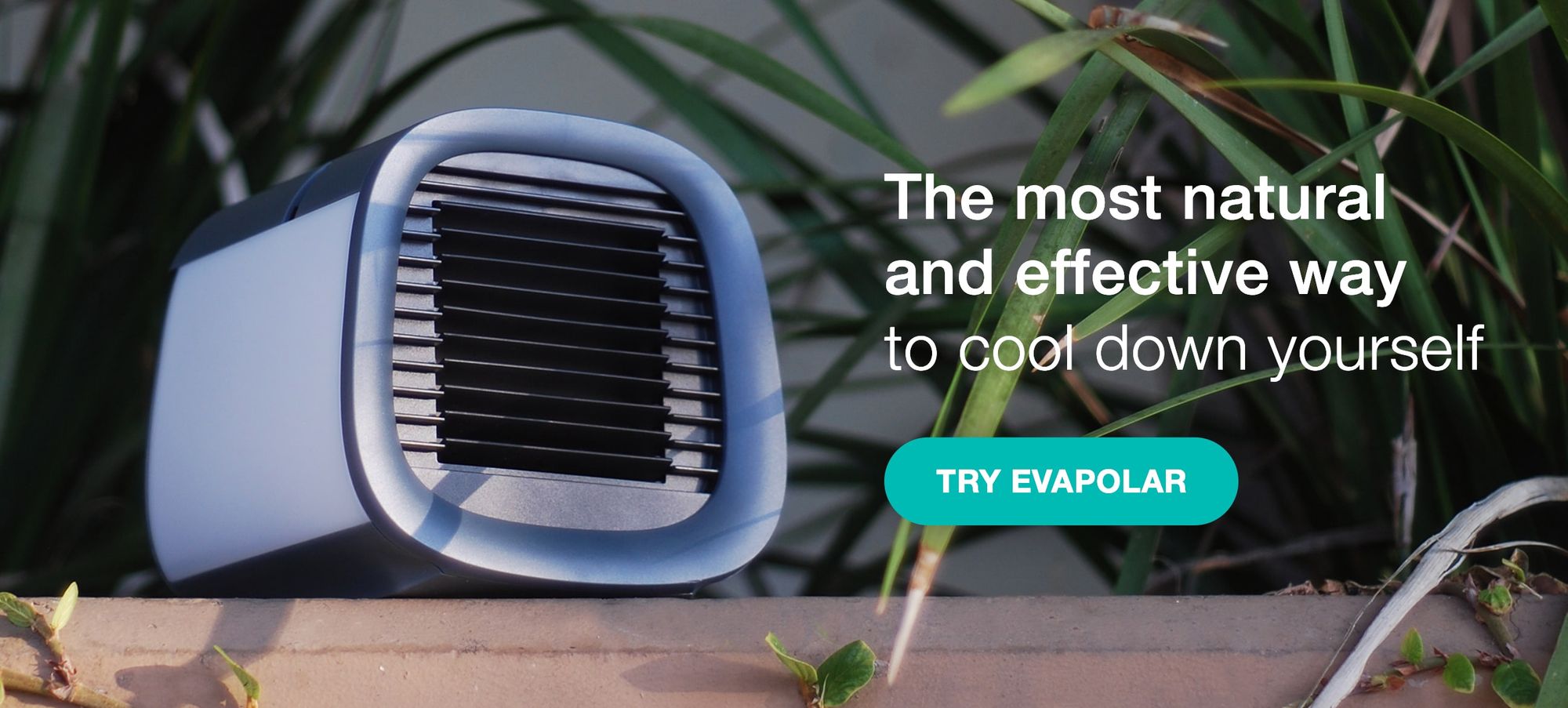 When your wrists are pressing against the hard desk at an angle the whole day long, it can block blood flow and result in tissue damage. Our bodies were created the way where our joints are all aligned — the wrist position when you type on the keyboard is slightly unnatural. More companies are adding wrist rests to their desks — keeping wrists and forearms aligned, and blood is flowing freely! Reduce the unnecessary stress of your employees with this thoughtful present.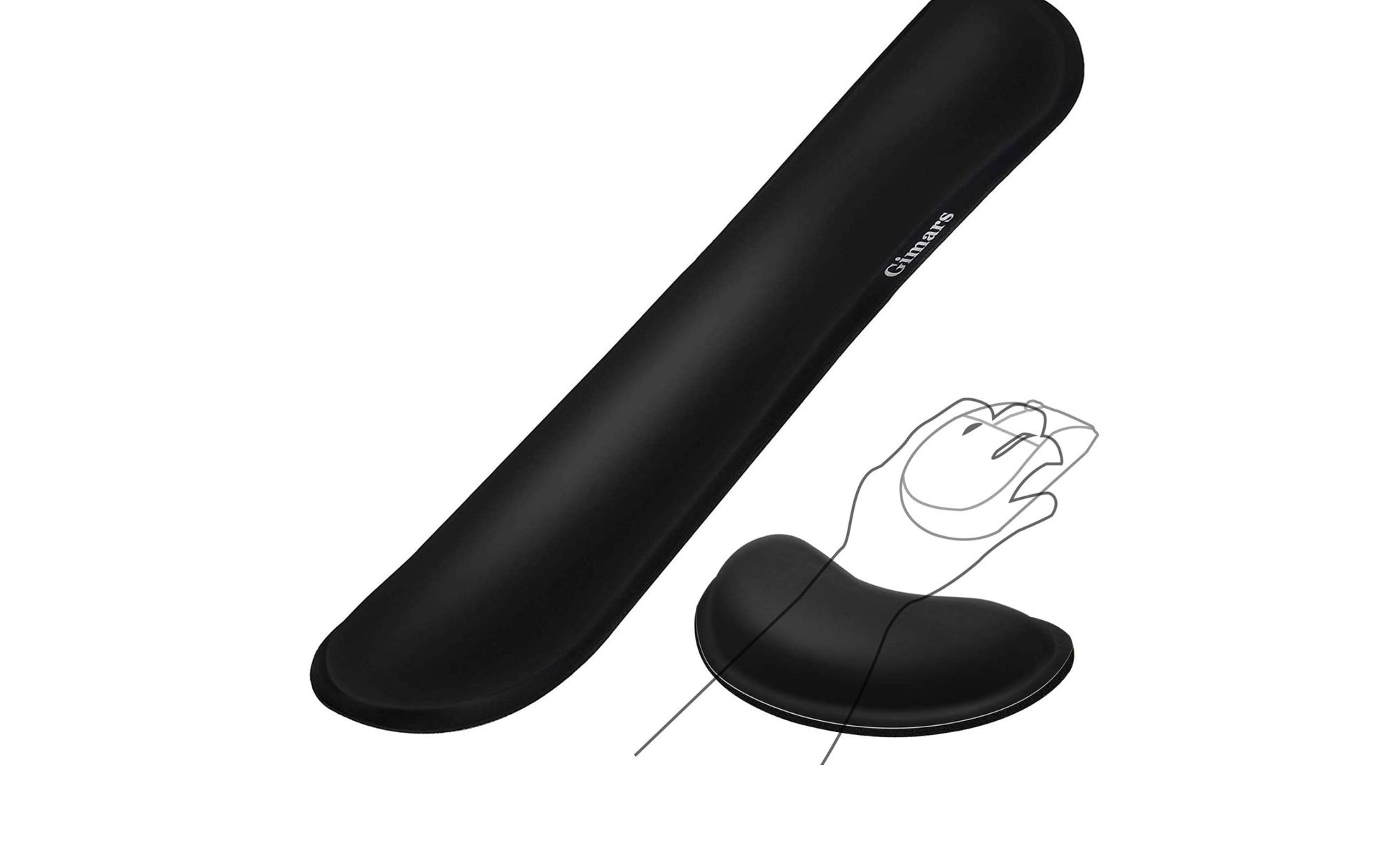 8. Yoga Classes
Suppose you are back at the office already. In that case, most yoga studios offer classes for office workers — an excellent opportunity to improve the well-being of your employees with a practical gift. If it is still remote work for your company — there are myriad offers online with all sorts of subscriptions. We all are tired of Zoom calls, but a group yoga class on Zoom with a professional teacher could be an excellent bonding opportunity!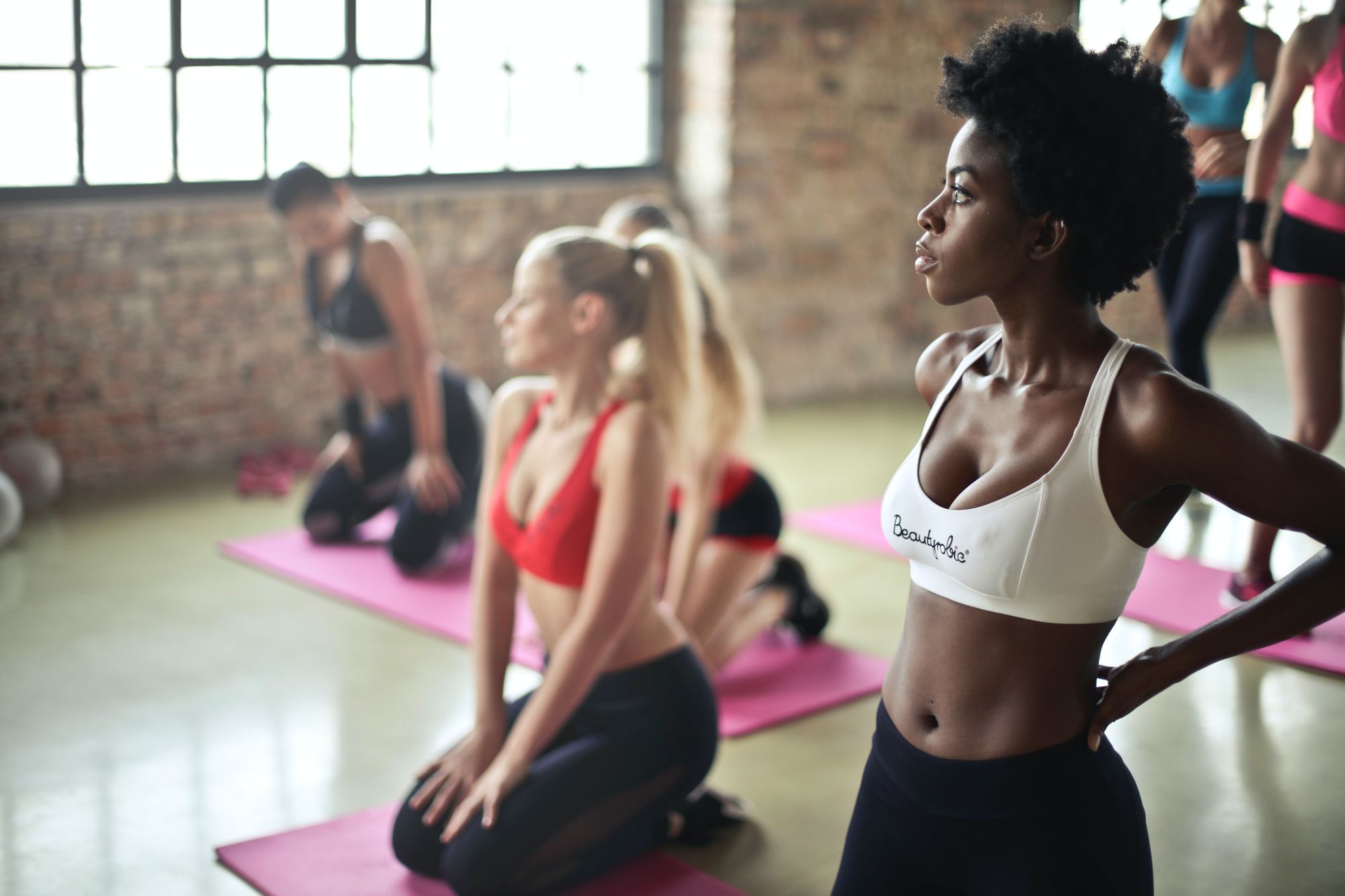 Do you have that employee who always claims somebody took his soda or snack? Let's fix that with a mini desk fridge (over 20K reviews on Amazon) — perfect for snacks, sodas, or thermal water for summer. While this gift is more on the fun side, it saves the trip to the kitchen fridge and adds a cool touch to the desk, both at home and the office!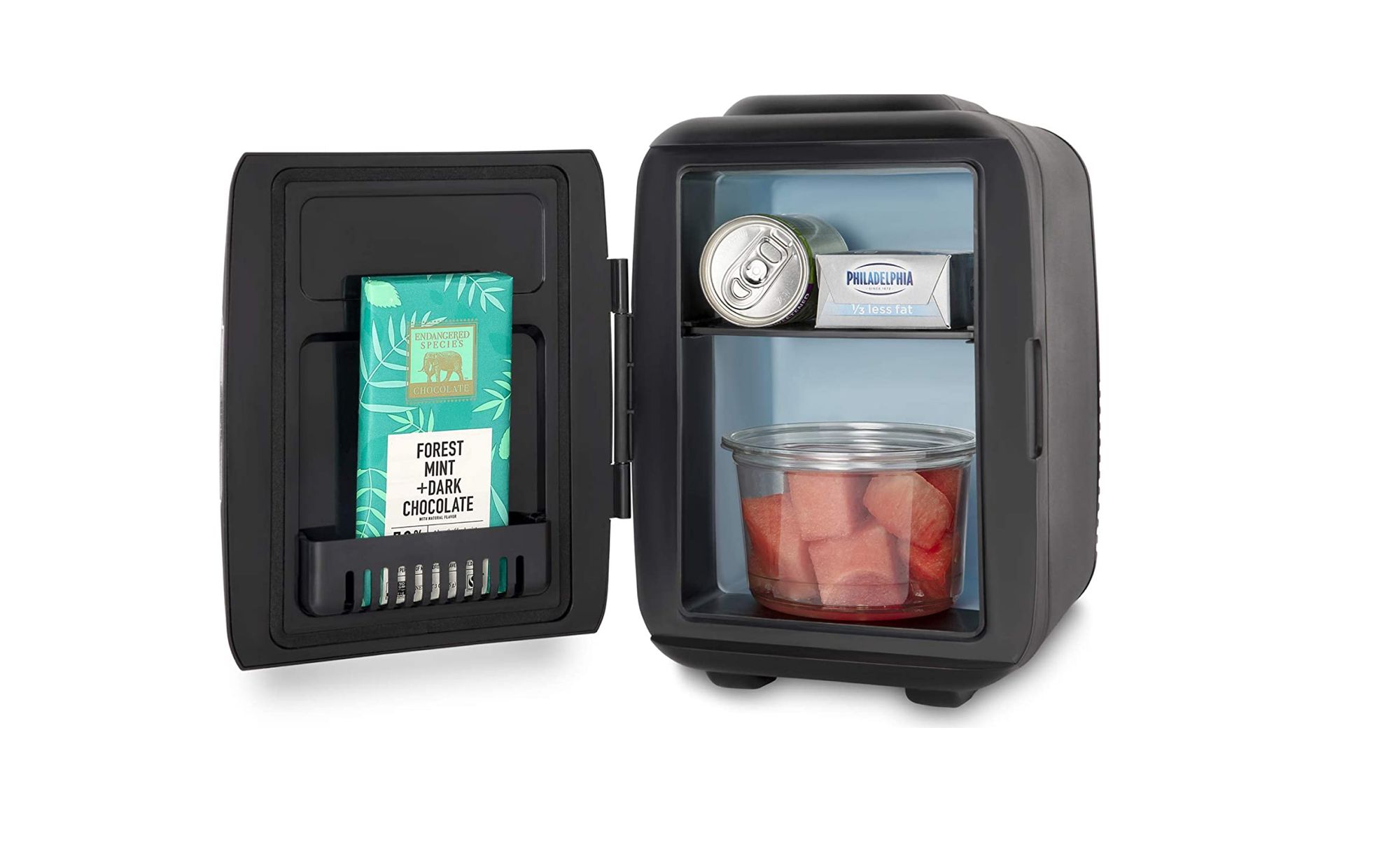 Now, this is a gift for those who want to get stuff done! It also beats the not-so-eco-friendly sticky notes. The desktop erase pad fits ideally between the computer and keyboard, lets you write, erase and rewrite on a clean surface every time. It even boasts a storage panel below — one more step to getting that Pinterest-perfect desk ready. Clean desk = clean mind, and a unique gift for your employees too.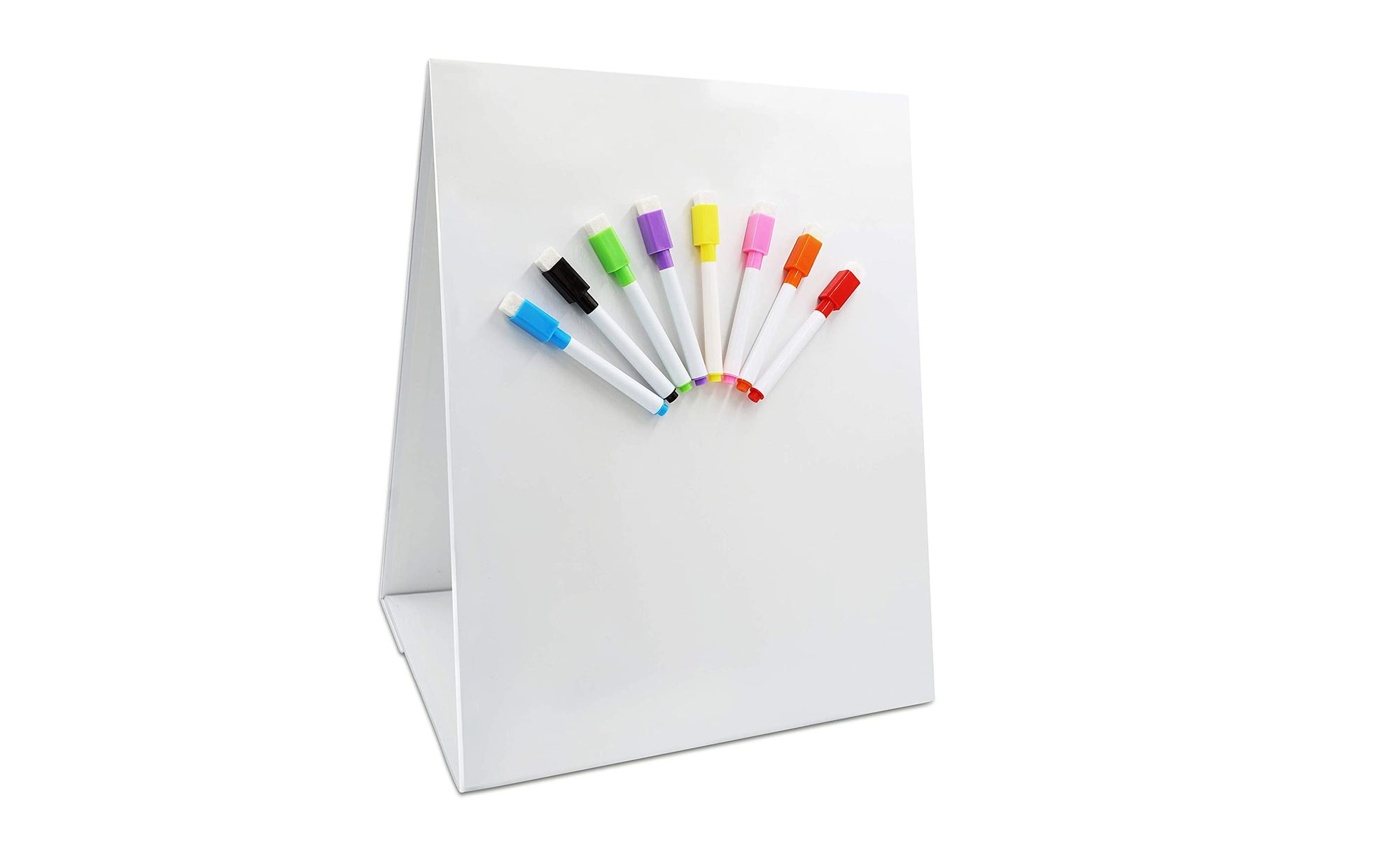 While different chocolates, alcohol bottles, and food baskets are popular among corporate holiday gift ideas, we have decided not to include them in this list. You never know whether you are interfering with someone's dietary restrictions, allergies, or sobriety. We went for fit-all gifts.