Are you one of the 50% of couples who have different temperature preferences while sleeping? Is your boyfriend too hot to sleep with, literally? The good news is that we have actual help for couples who disagree about sleep temperature. Thanks to technology, you can solve your differences in one click.
Stay with us and by the end of the article, you will have at least one practical solution on how to compromise on sleep temperature.
While a couple can figure out who does the dishes and walks the dog, when it comes to physiological differences, an ideal solution could be harder to achieve. If you ever had to argue with your significant other about the thermostat settings, these ten gadgets will come in handy.
We have selected the 10 best gadgets for couples with different body temperatures — to keep your hearts warm all year long.
evaCHILL
The most effective cooling device
1. Heated Mattress Cover
Fifty percent of couples prefer different temperatures when sleeping. Instead of hoarding the blanket from your cold-loving partner, go for a heated mattress cover. You can adjust the temperature on one side of the bed and keep the other side cool. It is also way cheaper than a heated mattress with a built-in system.
Spruce has come up with a very handy selection of the best mattress covers. — a miracle solution for those who like it when the bed is burning.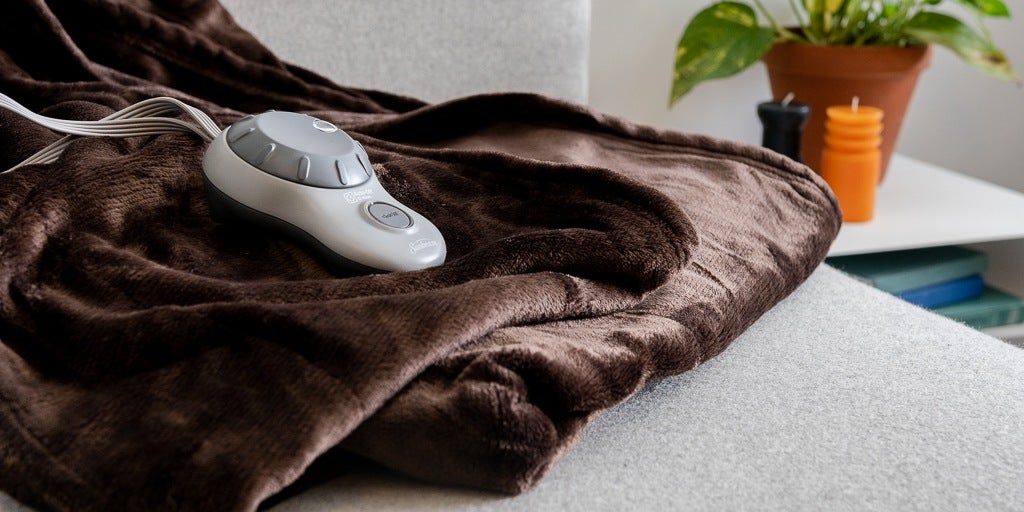 2. Heated Blanket
You are in a 'cold weather, hot chocolate' mood and your partner is wearing a t-shirt as if you were in the middle of a heatwave.
A discussion about adjusting the thermostat might interfere with your plans. You might as well let your sweetheart enjoy the freezing temperature while you cozy up under a heated blanket.
Check out this selection of heated blankets by Forbes. Such blankets for couples with different temperatures are great in such a situation and will solve your problem forever.
Bonus: if you have a pet, they love heated blankets as well. They can enjoy the heated space during the day, and you can take over it at night.
3. Portable Air Cooler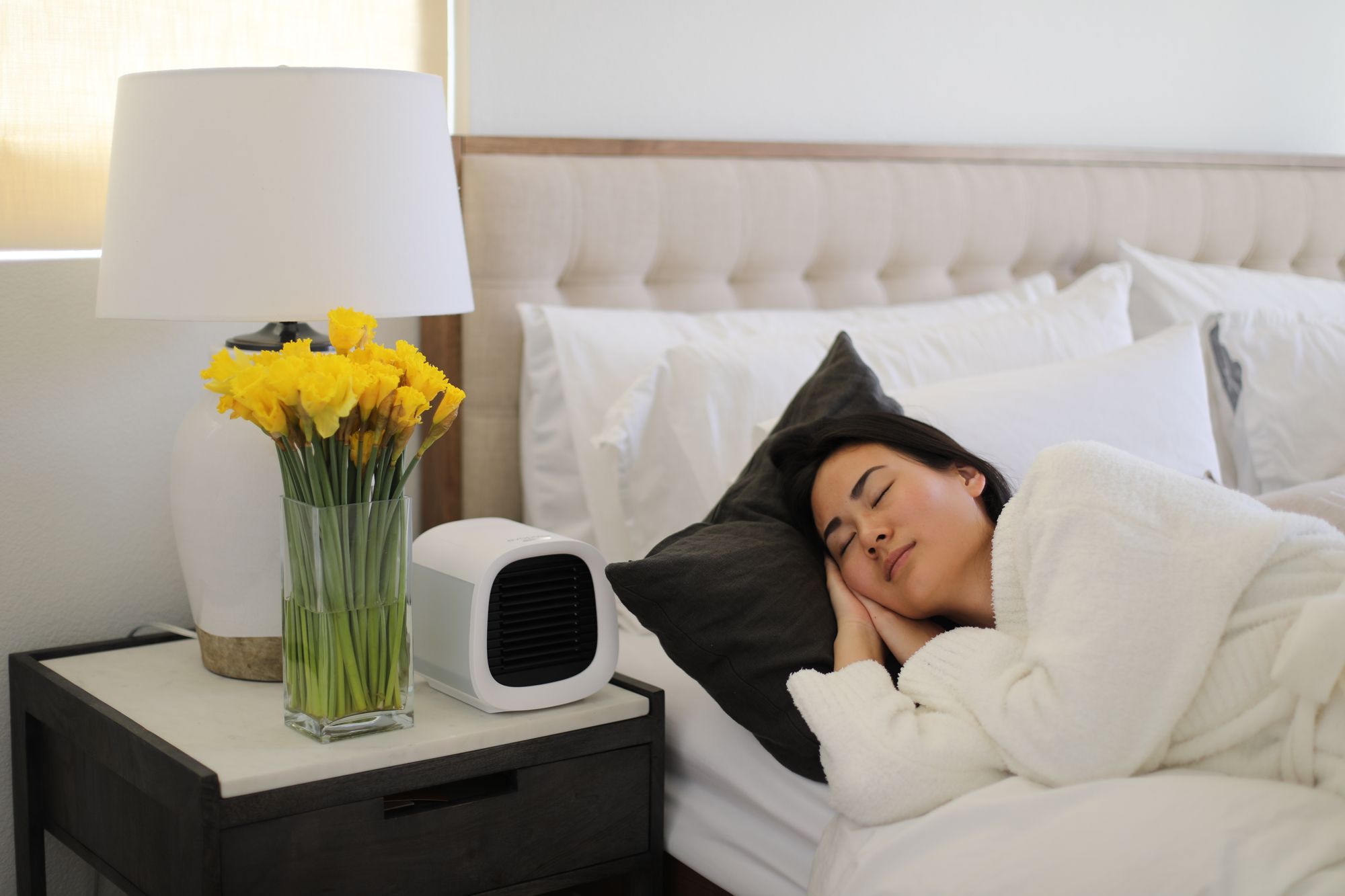 If there is a solution that can solve your differences in a second, it's an evaporative air cooler by Evapolar. Comfort while sleeping is crucial for a great performance during the day. Losing focus, being irritated, and restless are a few symptoms of being out of sync with the bedroom temperature around you in your sleep.
What if your partner has a different idea of the perfect sleeping condition? Here comes Evapolar. Read more: How to adjust to the change of seasons
Evapolar air coolers will chill the bedroom temperature in the immediate space of the hot sleeper, without interfering with the surroundings of the other person in bed. Also, they emit almost no noise, which is why they are also a perfect solution for light sleepers.
If you fill the Evapolar tank with water, it can last for up to 9 hours, guaranteed to keep you cool the whole night long. Don't worry about the energy consumption — these powerful and efficient devices consume 100 times less than a regular AC.
Honestly, we think that this portable air cooler should be on the list of wedding registries this year! Taking it one step further to solve the bed temperature differences within a couple.
4. Bryte Bed
Taking sleeping to the next level — Bryte Bed. "Restorative sleep powered by artificial intelligence".
Every element of this bed is made to adjust to each sleeper in particular, without disturbing the person next to them. From bed temperature to firmness, every element adjusts to each sleeper without disturbing their partner. This multifunctional bed starts at 6000$, plus it comes with a Sleep Concierge Service, so you might as well guess it definitely gets the job done. Big investment that will have a huge positive long-term effect on your future and your relationship.
5. Hot and Cold Duvet
Less expensive than the above-mentioned bed, the Silentnight Yours and Mine Duvet leaves hogging and tossing the blankets in the past. One half benefits those who like to feel warm and the other half creates the cooling effect.
You can still feel the presence of your loved one under the blanket without freezing or sweating. Whoever came up with it, deserves a raise!Like this, you get a bed with different temperatures on each side without a massive investment.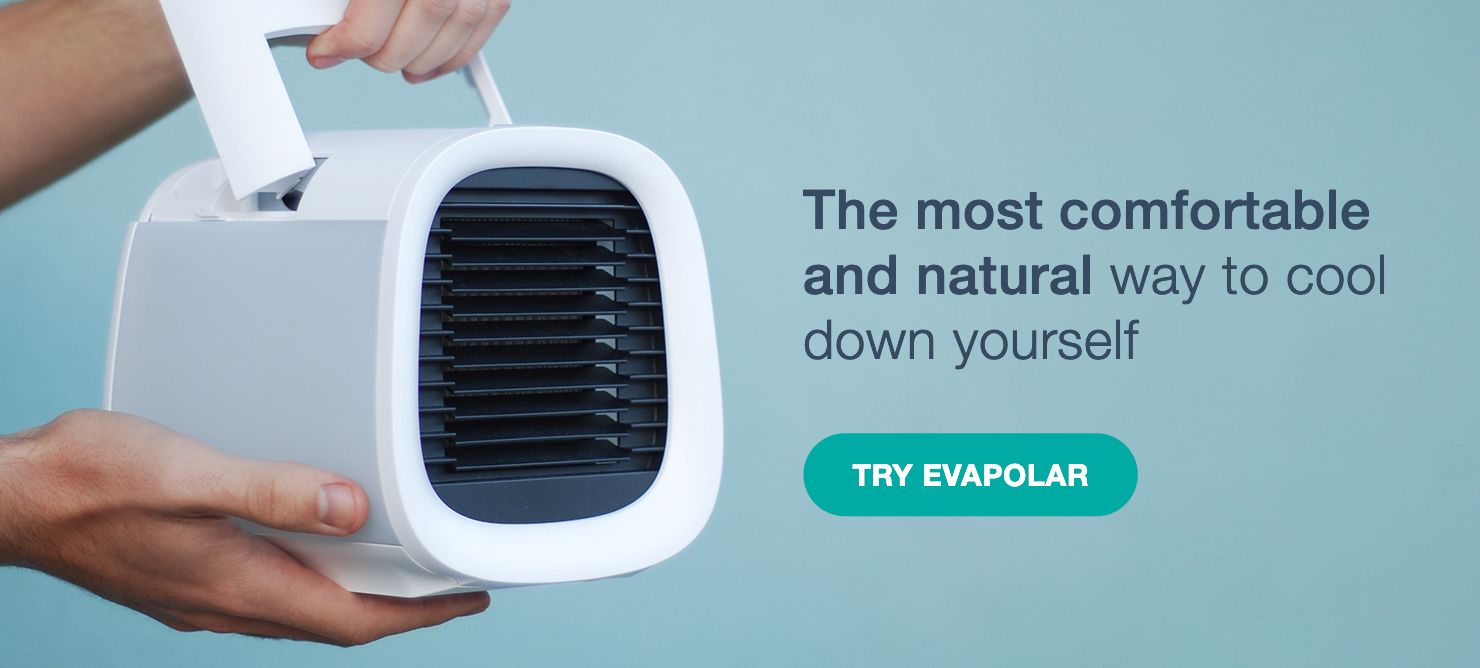 6. Personal Space Heater
A sleeping temperature compromise is easier to achieve with targeted devices that focus on creating personal comfort for one sleeper in particular.
Just like the evaporative air cooler, the personal air heater warms up the temperature around you without heating up the whole room. For example, this Lasco MyHeat personal heater boosts a whopping 10 000 reviews on Amazon. For a good reason! Designed to warm you, not the whole place, it is very energy-saving, both for your bill and for your sanity.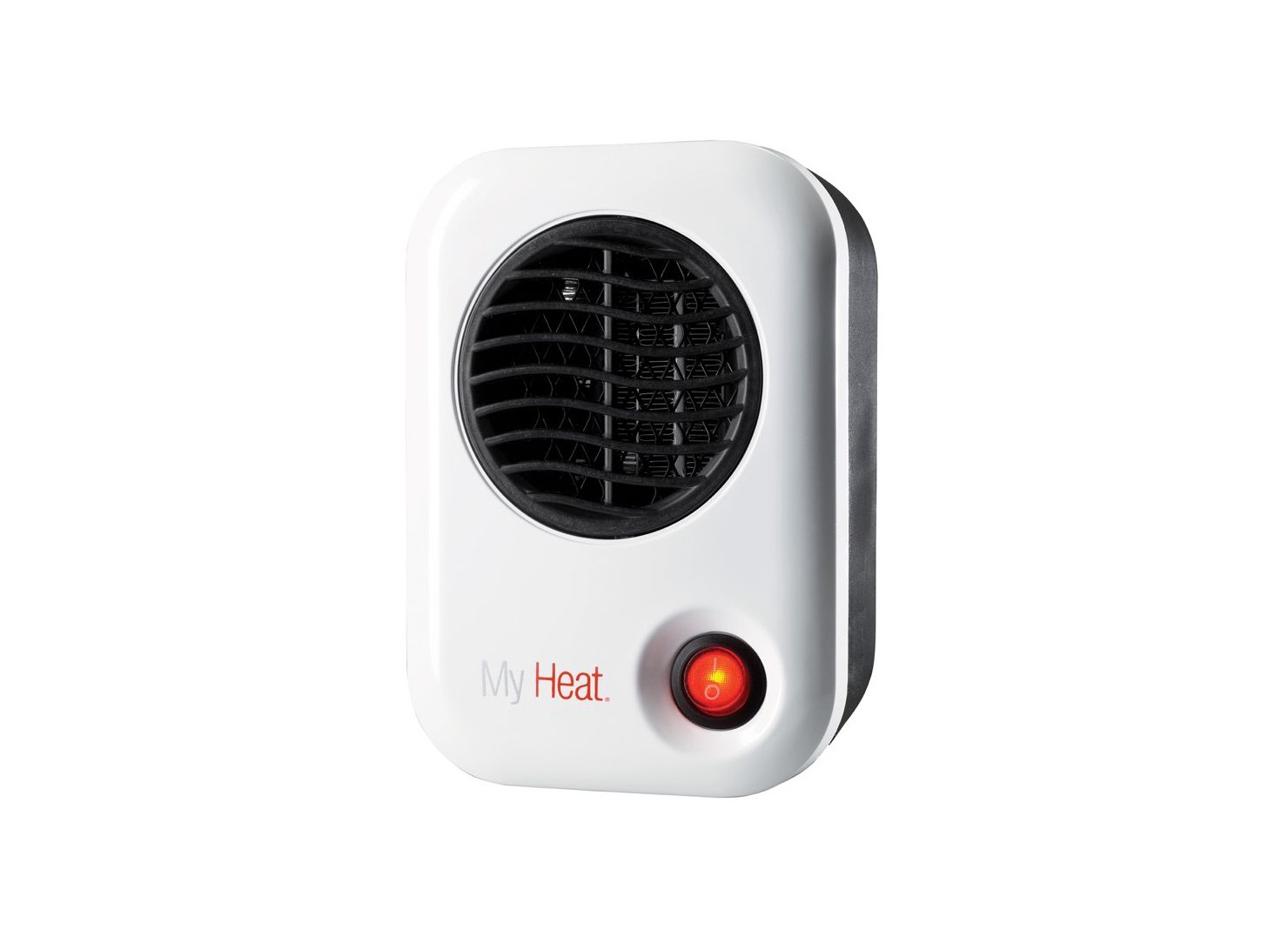 7. Chill Sleep System
The Chill Sleep System by Chilisleep adjusts to the circadian rhythms and the body temperature of each partner. Designed in the UK, this magical system uses water to adjust the temperature during sleep — customized help for couples who disagree about sleep temperature
It has been proven that we sleep better when it's cold. It is just that 'cold' may mean different things to different people. Trust the Chill Sleep System to help you sleep when it's colder and darker and wake up when it's warmer and brighter. Both you and your partner will feel happy and well-rested in the morning!
8. Bed Fan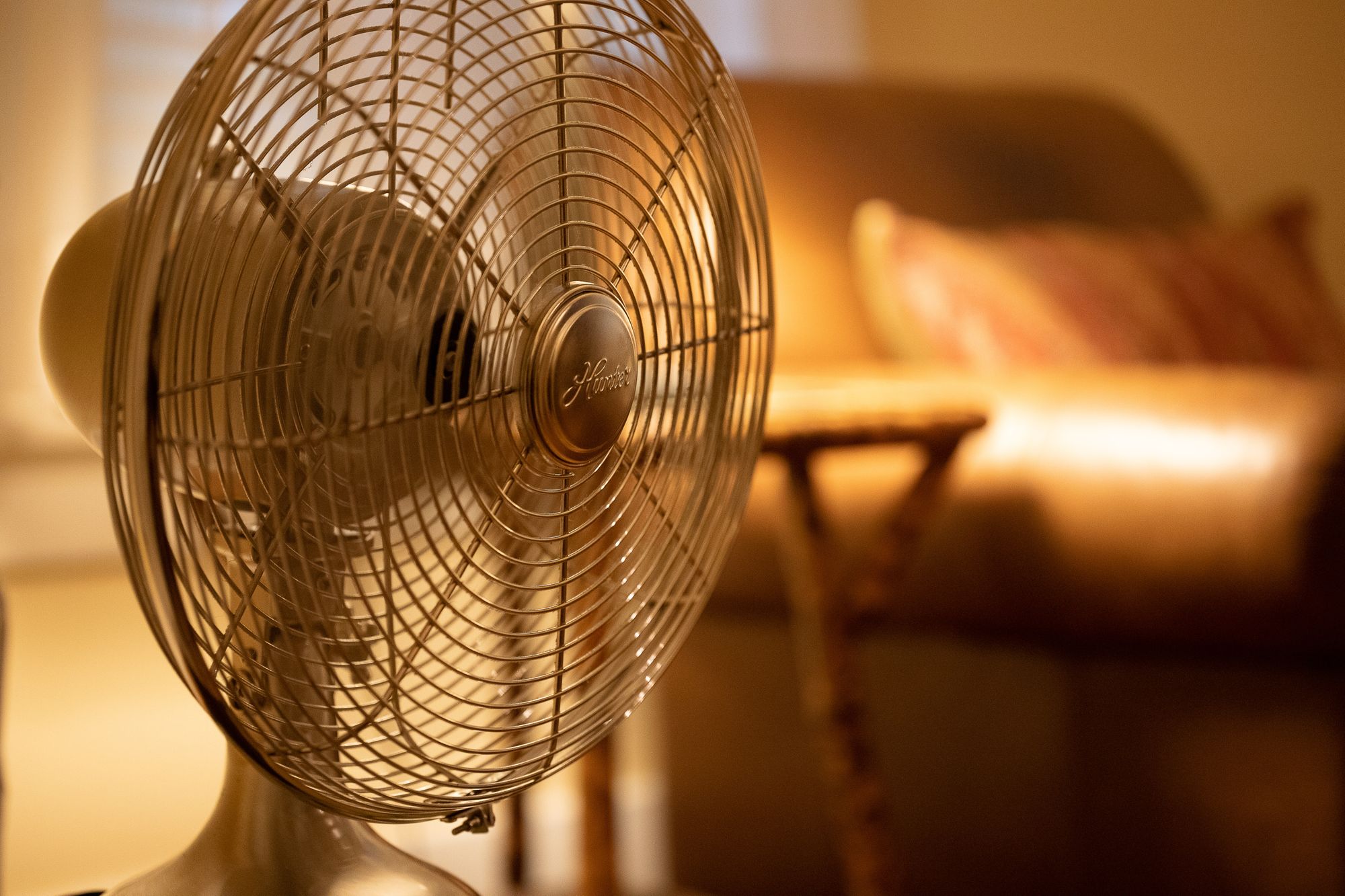 Old-school solution for warm nights. The main advantage of fans is that they are mostly eco-friendly. By physically moving the air around, the air is less stale due to circulation. Maybe, a good old fan is your way to sleep temperature compromise?
We have made a selection of best fans in one of our recent articles — check it out!
The disadvantage of fans is that they don't produce a direct cooling effect, contrary to air coolers by Evapolar. If the place is too hot, they just move the hot air around. Most models emit a noise and a slight vibration. The human brain still recognizes sounds while a person is sleeping, and this can lead to restlessness and low sleep quality. Make sure you take it into account when picking a cooling solution for your hot sleeper. Read more: The best way to hydrate. Evapolar x NOERDEN
9. Memory Foam Mattress Topper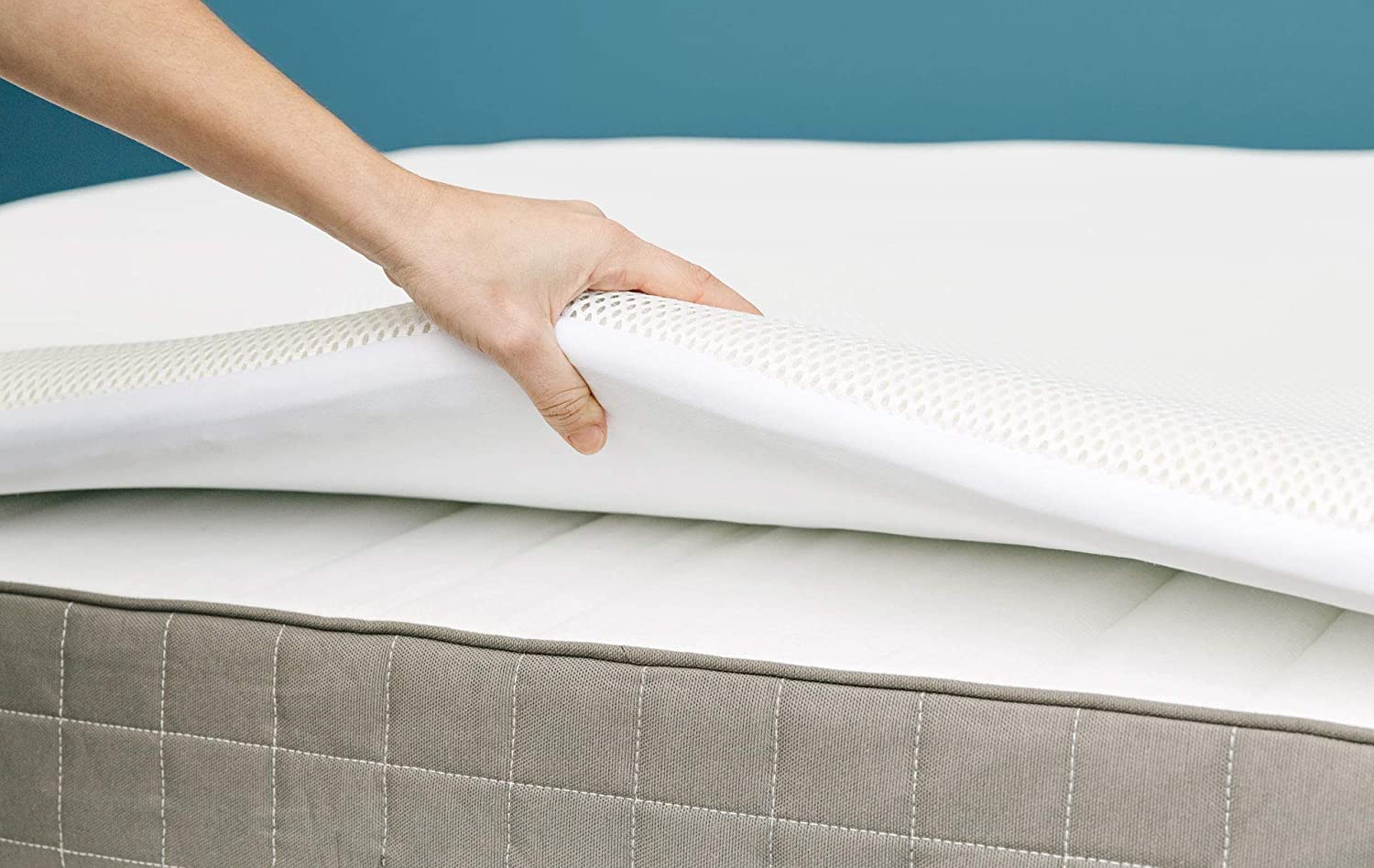 PerfectlySnug mattress topper is the world's first smart topper that adjusts cooling & heating while you sleep. It has built-in sensors that adjust the temperature according to your body when you sleep. Even if he is a hot sleeper and she is cold, you don't need separate beds. This mattress topper will do the job for you. It also comes with an app where you can adjust the bed temperature.
However, this mattress topper is quite expensive: it starts at 859$ for the basic model. If ever you are moving houses or changing the bed size, you will need a new one, which will require more spending.
10. Special clothing and bedsheets.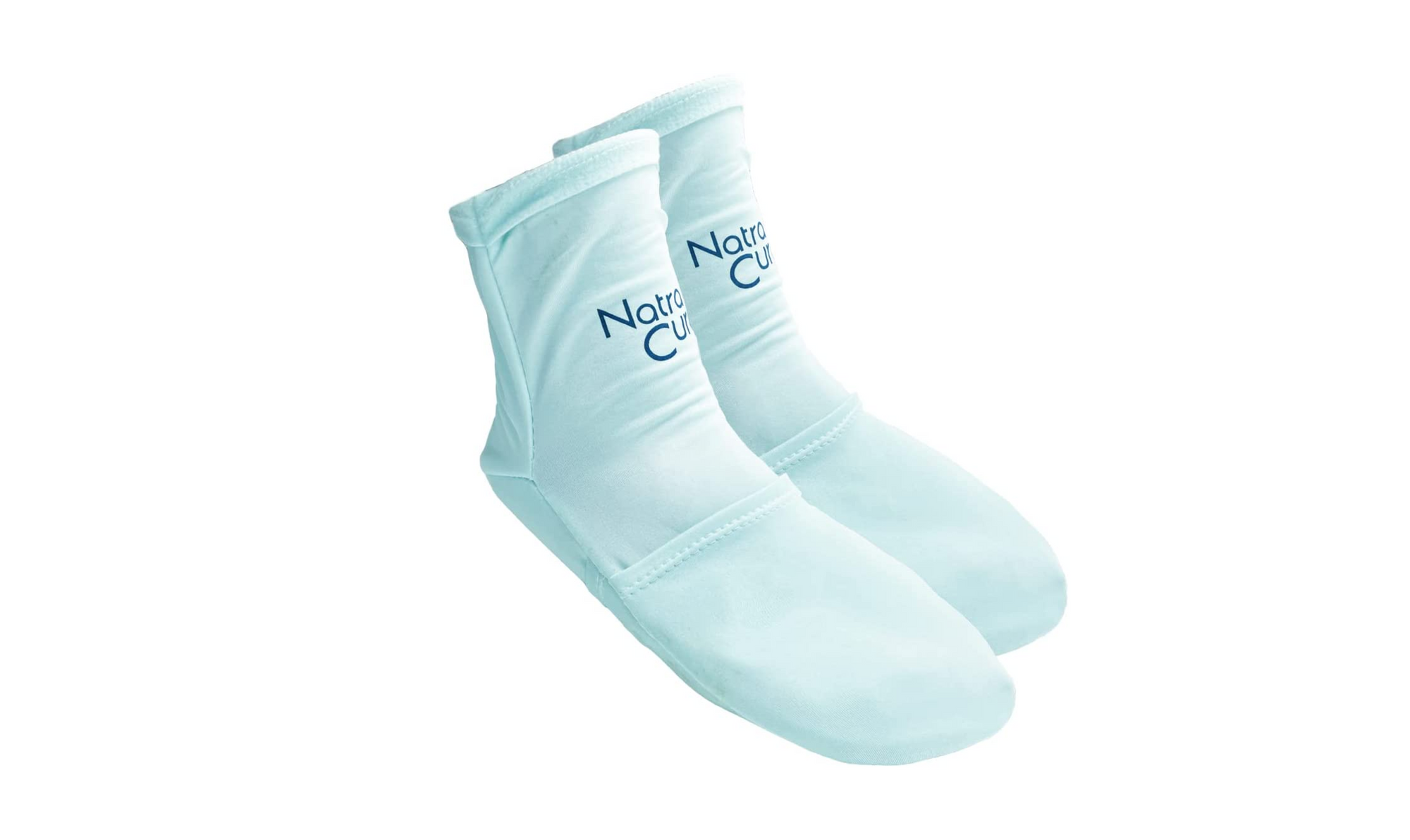 Your hot sleeper will be very grateful for a set of linen pyjamas. To be cooler in your sleep, go with natural fabric which allows better air circulation.
Investing in a set of high-quality bed sheets made from natural fabric as well will help you cool down by a few degrees in the night time. Not to mention it's healthier for your skin, hair and general body temperature regulation.
Among other handy things for hot sleepers, you can also pick a cooling mask and cooling socks. Many hot sleepers find that their feet tend to overheat at night. NatraCure's Cold Therapy Socks  are designed to decrease the temperature of your feet, making falling asleep so much easier! Our feet play a huge role in the temperature regulation. Read more: 10 Hot Weather Safety Tips
How great is it to have technology on our side when it comes to temperature preferences? At Evapolar, we have perfected the ultimate, targeted cooling device to make hot sleepers comfortable. Evaporative air coolers also purify and humidify the air, so say goodbye to dry skin and hair!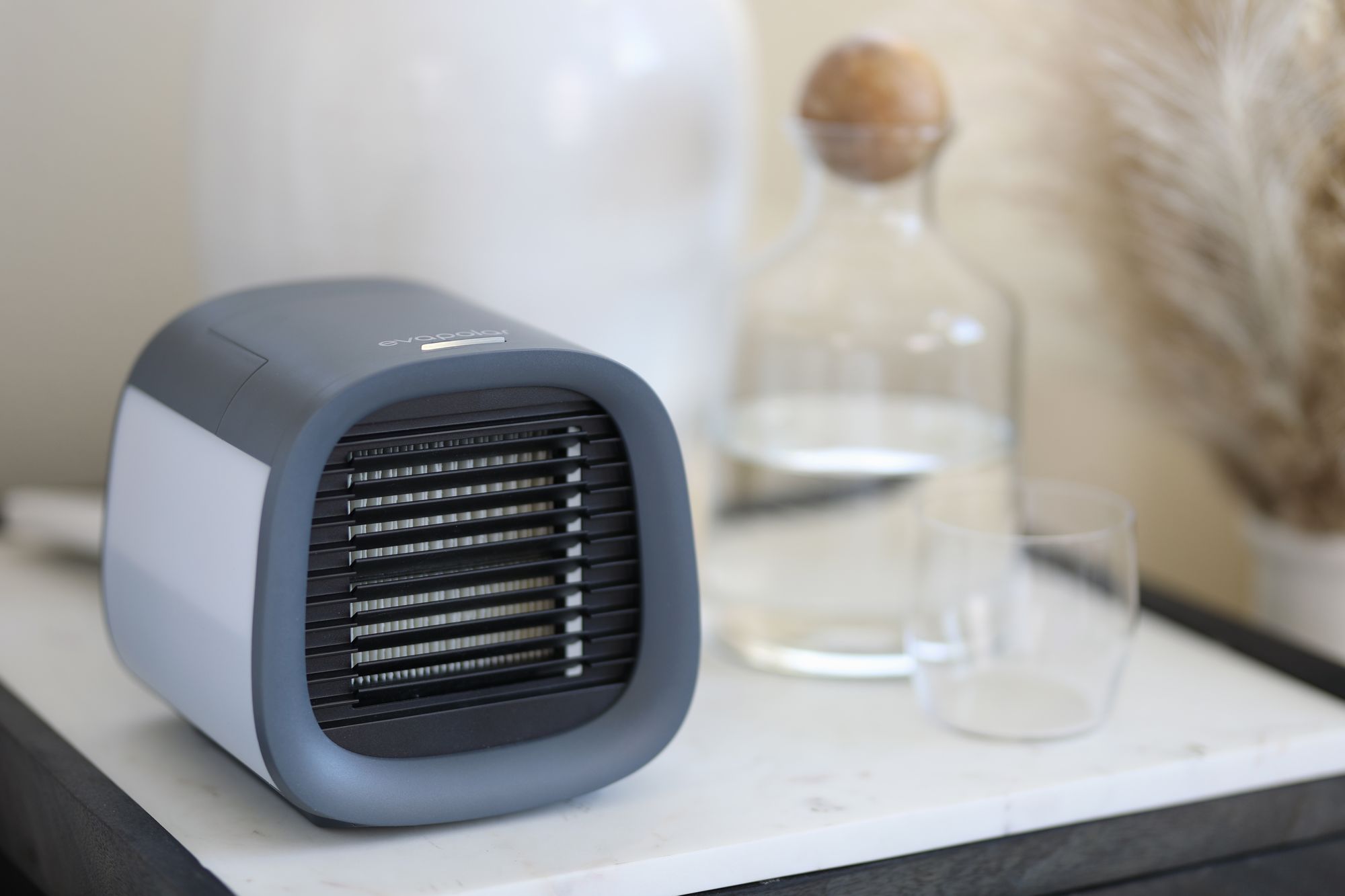 Among all the devices you can pick to reduce night sweats, evaporative air coolers are also the most affordable. A 99$ evaCHILL will work for years, keeping you and your hot sleeper cool and comfortable. You can also use it during the day for working out, home office or just chilling when it's hot outside.
In our recent article we have also covered other sleep temperature tips for couples.
WARNING: If your body temperature causes you real discomfort: you are always cold or you are experiencing night sweats and hot flashes, we recommend that you consult a doctor. It can be just your physiology and a device will make you comfortable.
It can also be due to a hormonal imbalance. Don't try to self-medicate, consult a specialist and find a solution.
Read more: How to Travel and Work Remotely with Comfort
FAQ
1. How do you sleep with your significant other if you have different temperature preferences?
You can resort to natural remedies, such as taking a cool shower before sleeping, reducing alcohol and coffee consumption, avoiding intense workouts in the afternoon and meditation before bed. You can also use modern, hi-tech devices like an evaporative air cooler to reduce the temperature in the personal space of a hot sleeper.
2. Is a bed with different temperatures on each side effective?
Make sure you choose a high-quality one, with proven, well-explained technology. If you and your significant other have different preferences, you will need a bed with different temperatures, not just a cooling or warming bed. It is a very big investment as well.
3. What if he is cold and she is a hot sleeper?
You can always put an evaporative air cooler on the bedside of the hot sleeper. While she enjoys the fresh, chill air in her sleep, you can make yourself comfortable on the warmer side of the bed.
4. Why do I sweat so much at night?
It can be due to your lifestyle: unhealthy food, toxins, bad habits, excessive caffeine consumption, etc. It can also be due to hormonal imbalances, which is why we recommend consulting a doctor instead of self-medicating.