Making sure your relationship with your air cooler is a long-lasting one.
When you first receive the personal air cooler from Evapolar, it is perfect. It has been created with the most thorough care by our skilled engineers. From the powerful evaBREEZE™ technology inside to the packaging, every detail has been conceived to guarantee your comfort, wherever you are.
Best portable cooling devices
We want to make this feeling last! Another type of comfort we would like to bring you is knowing that your Evapolar device will serve you a very long time. We have come up with a list of very simple dos and don'ts that will make your relationship with your personal air cooler easy as a breeze. Well, let's find out how to clean an air cooler and keep it fresh.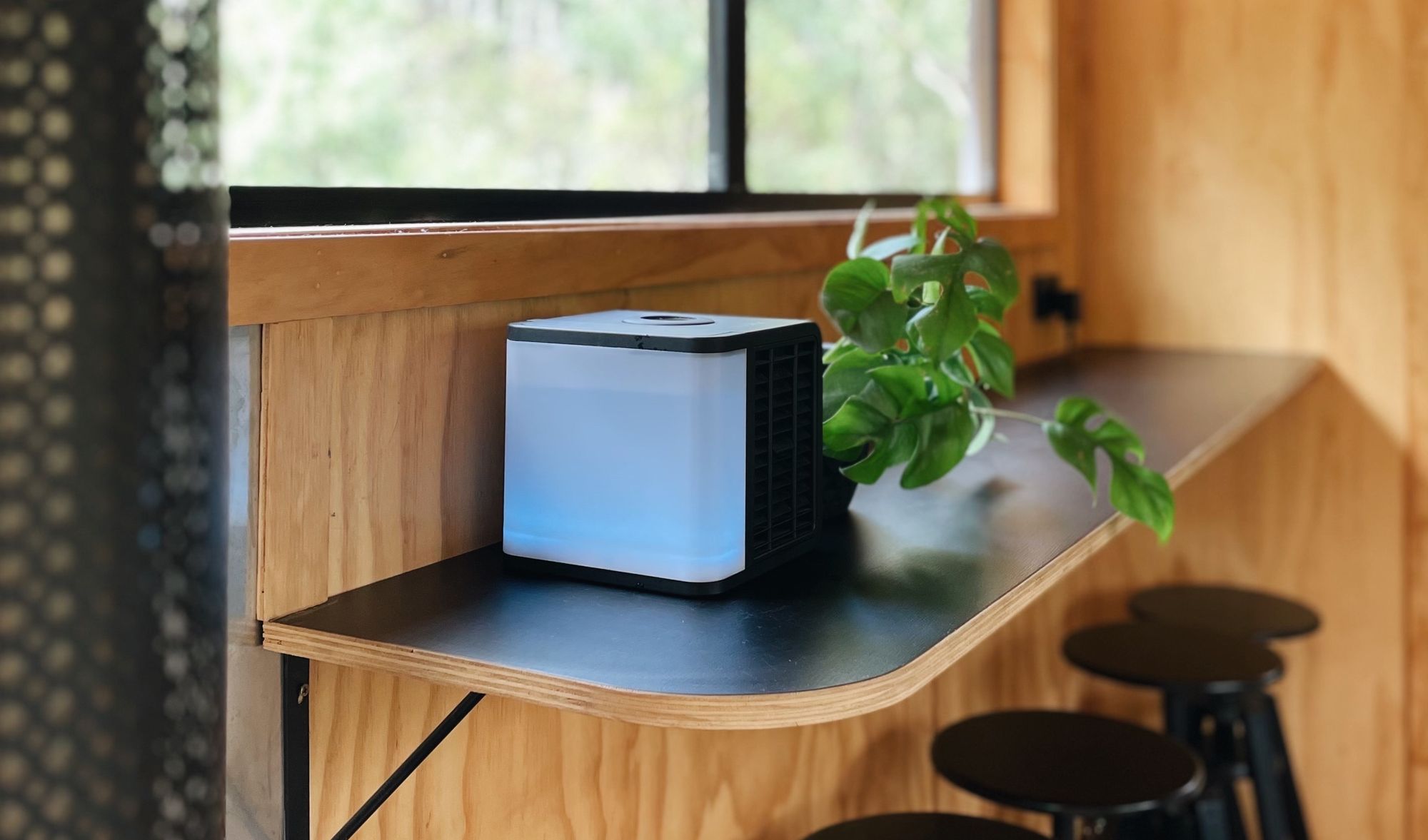 DOs
We recommend you always use the original power supply with your air cooler. However, any other cable will work too as long as you make sure it fits the characteristics.
To fill the water tank:
(for evaSMART) Always install the water tank when a cartridge is inside to avoid leaks.
(for evaLIGHTplus and evaSMART) Always detach it from the device first before filling the water tank with clean water. Often the question arises how often to change water in air cooler? Empty the water tank periodically and disinfect it approximately every 3 days.
To switch it off completely, always disconnect the device from the power supply
Clean your air cooler regularly! The frequency of cleaning depends on how much dust your cooler is exposed to but the procedure stays the same. A cleaning procedure can be carried out, when:
The device is 100% dry
The device is unplugged
The cartridge is extracted (see related articles for evaCHILL, evaLIGHT, evaLIGHTplus, evaSMART)
You can wipe the front grill of the device and its inside area with a soft cloth. Air cooler cleaning is a very important procedure. You can find more information on proper cleaning in this detailed article.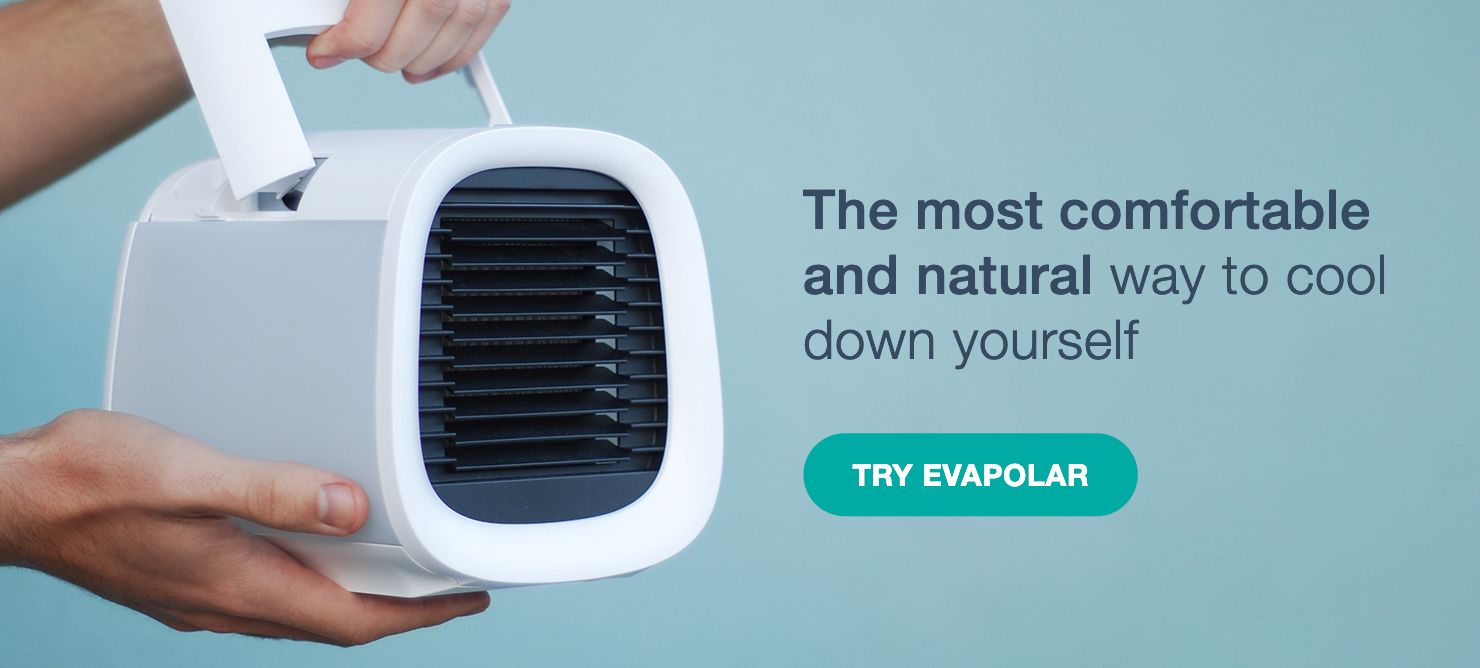 IMPORTANT! Don't clean the inside of the cartridge, just the outer plastic body.
The cartridge replacement and maintenance are a different story! You can see how to replace the cartridge for evaCHILL, evaLIGHT, evaLIGHTplus, and evaSMART.
Replace the cartridge every 3 to 6 months, depending on how often and where you use the air cooler.
To give your air cooler a long, well-deserved break for more than 5 days, empty the water reservoir and let the device run at maximum power for at least 4 hours to allow the cartridge to dry out.
If you have decided to store it for a long time, we recommend you do so after cleaning and drying it out as described above. Then, place the device in an appropriately sized packaging for storage (original packaging is recommended). Store the device in a dry space at room temperature.
Keep the cartridge dry if you happen to travel for long distances with your air cooler.
Now let's see what you CAN'T do, to make sure your portable air cooler and you have a beautiful, long-lasting duo.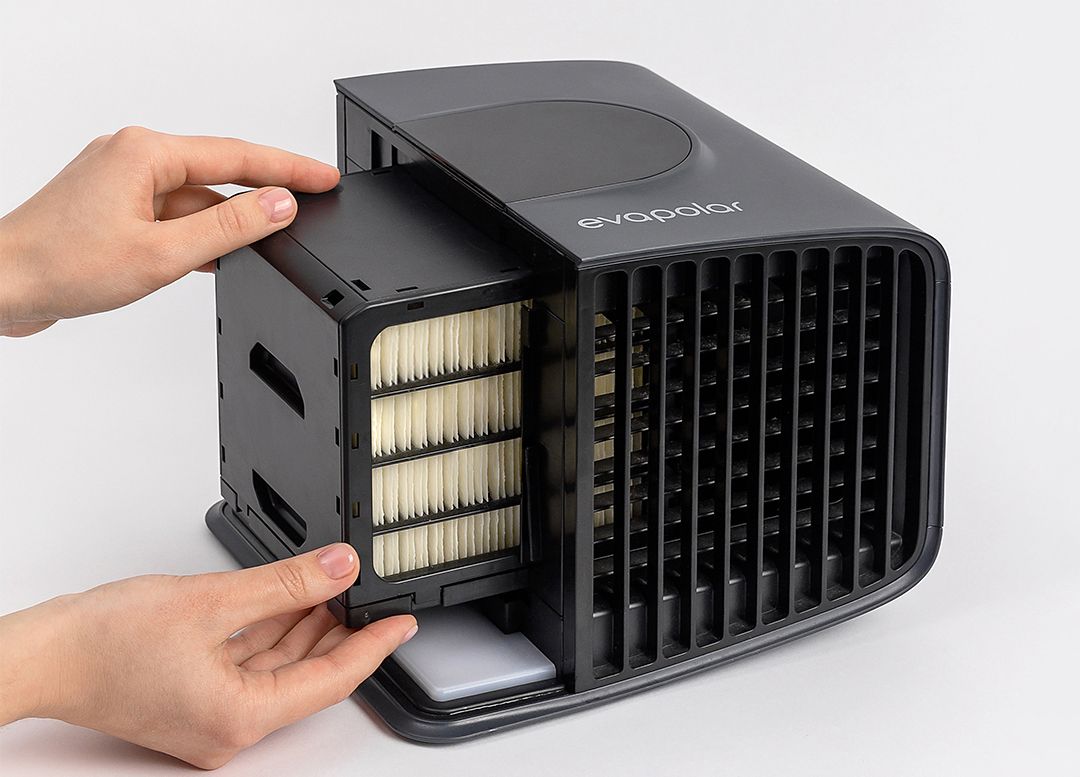 DON'Ts
Don't run the air cooler on dirty polluted water or add any essential oils, perfumes, and any other substances into the water. Always keep it clean. If you are not sure about the safety of your tap water, please use distilled water.
Don't use the device in a highly polluted environment. Large dust particles, dirt, etc., can seriously affect the device's evaporative cartridge lifecycle.
Don't turn the device upside down and always place it onto a smooth horizontal surface. Tilting your air cooler may cause a water leak and damage the device. Keep it horizontal!
Don't keep your Evapolar around extreme humidity. Just like any electronic device, it can break down if the water gets inside. Only touch the power supply or power cord with dry hands. Extreme humidity interferes with the cooling process, we recommend using your device in dry surroundings only.
What happens if the device has been exposed to water, despite your best efforts?
In the case of a leak or if water spills onto the electronic parts of the device, the bottom of the device, and/or the fan grill, immediately disconnect the power cord and let the device dry for at least 24 hours.
Don't block the device in any way as it can interfere with the functioning! Don't let any foreign objects enter the device. Don't place heavy items on top of the device. Don't block the front and back grills of the device.
Inversely, don't use the device where it can block anything. Don't place the device in passageways or any other location where it can cause an obstruction and can be accidentally knocked over.
Don't expose your air cooler to any fire sources (candles for example) or place them on top of the device.
Don't place your Evapolar under direct sunlight — just like you wouldn't do with any other electronic device.
Don't leave it unsupervised to be used by people with limited physical, visual, or mental abilities or very young children. They should never use the device without the supervision of those responsible for their safety or those capable of assistance in using the device. Read more: Why doesn't Evapolar contradict the law of thermodynamics?
Another very important "don't" is… Don't panic if you see that the cartridge looks dark and/or yellowish after usage! It only means it has been colored by the impurities from the air and water. It is not molded! Our technology has been perfected to the point where it prevents the growth of mold and bacteria. You can read more on the wear and tear of the cartridge here, to make sure!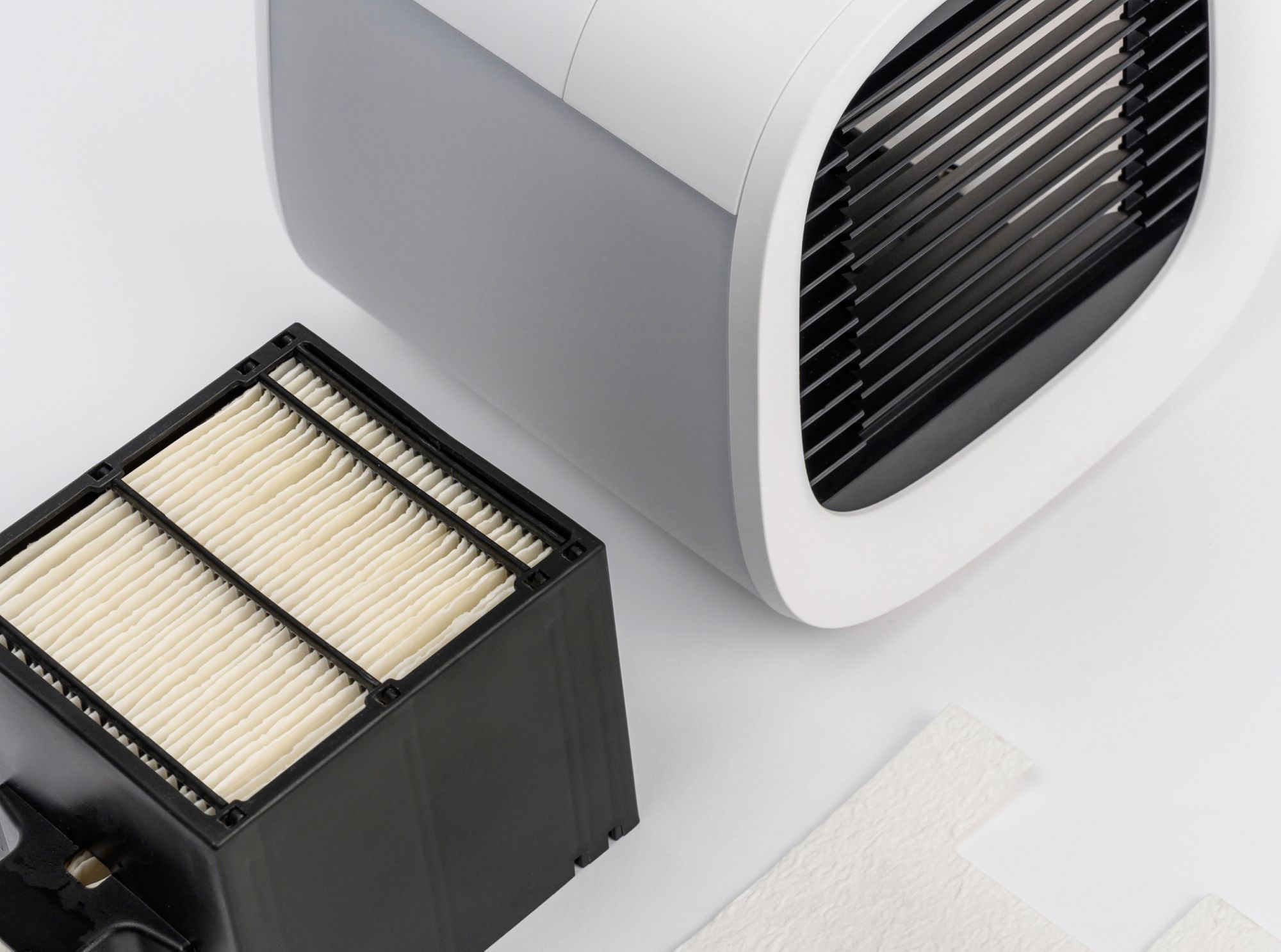 To make sure you get the best out of your Evapolar air cooler and you both benefit from your friendship, also:
Use it in dry air, with humidity less than 70%, since the working principle of the cooler is to turn hot dry air into a cool, moist one.
Run the air cooler in a well-ventilated room! If Evapolar is used in an enclosed space, it will gradually raise humidity while working and reduce its effectiveness. Keep a window or a door open to prevent that.
As much as you can, use filtered water. If the water used contains high amounts of minerals or iron, it may leave a residue on the filter or change its color. It is not harmful to your health but may reduce the lifespan of the cartridge.
And the last one… Place yourself in the airflow and … ENJOY! To feel the expected effect, you need to be in front of the device, within a 1-1,5m distance. It feels like a cool breeze on a hot day.
You can find more information on the care specifications of each model on our website. If there are any other questions you have regarding your device, please let us know!
Evapolar devices are easy to use and maintain. The trick is very simple: the better you care about your device, the longer it will serve your comfort and health!