Did you know that the air inside closed spaces can be up to five times more polluted than the air outside? And that's not considering all the pollutants we encounter daily. Cars, buses, trains, and factories – all spew out harmful chemicals that can severely impact our health.
A personal antibacterial air purifier is more of a must than a luxury, especially after we've learned the importance of disinfecting the air and the surfaces around you in the last three years. Most public places indeed follow hygiene and disinfection standards. However, you can never be too safe.
A portable air purifier is perfect for your health and safety kit! Not only will it clean the air and get rid of all those nasty toxins, but it will also improve your overall quality of life. You'll sleep better at night, feel more energetic during the day, and even reduce your chances of getting sick. Let us look at the most efficient and top-rated personal air purifiers this year.
Best Personal Antibacterial Air Purifiers In 2023
Model

Filter / Technology

Certificates

Battery & Battery Life

Dimensions

Weight

Sanitizer

Price

evaPURE by Evapolar

Hydrogen Peroxide Evaporation

EPA, ETL, CE

Battery, 20H

3.2 x 3.2 x 6.8 inches

1.10

lb

Yes

99$

Munchkin Portable Air Purifier

HEPA

EPA Certified

Battery, 10H

10.5 x 4 x 7.2 inches

1.08lb

No

99$

Homedics Total Clean*

HEPA + UV + Carbon

N/A

USB-Powered

8.39 x 8.39 x 16.93 inches

8lb

No

Starting at 103,99$

Wynd Plus Air Purifier

HEPA

N/A

Battery, 8H

3.35 x 3.35 x 6.65 inches

1lb

No

129,99$

Pure Enrichment PureZone

HEPA + Carbon Filter

EPA

Battery, 12H

8.5 x 3.3 x 2.7 inches

0.6lb

No

49,99$

* The Homedics Total Clean Air Purifier is available for rooms of different sizes. In our table and below, we analyzed the smallest one. You can take a look at the other available sizes here.
Buyer's Vocabulary:
HEPA – High-Efficiency Particulate Air Filter, defined by the U.S. Dept of Energy. HEPA filters are made from either plastic or fiberglass and can capture things like pollen, viruses, bacteria, mold, or PM2.
Hydrogen Peroxide Evaporation –  Hydrogen peroxide has a huge exchange surface, evaporates very quickly, and the nanoparticles in the air remove harmful bacteria and microbes.
EPA Certificate – certification attributed by the Environmental Protection Agency (EPA). This means that the United States Environmental Protection Agency has examined the device and has certified that they meet the EPA's standards for protecting the environment.
ETL Certificate is proof of product compliance with North American safety standards.
CE Certificate indicates that a product meets EU safety, health, and environmental protection requirements.
Let's go through the details of these top portable air purifiers: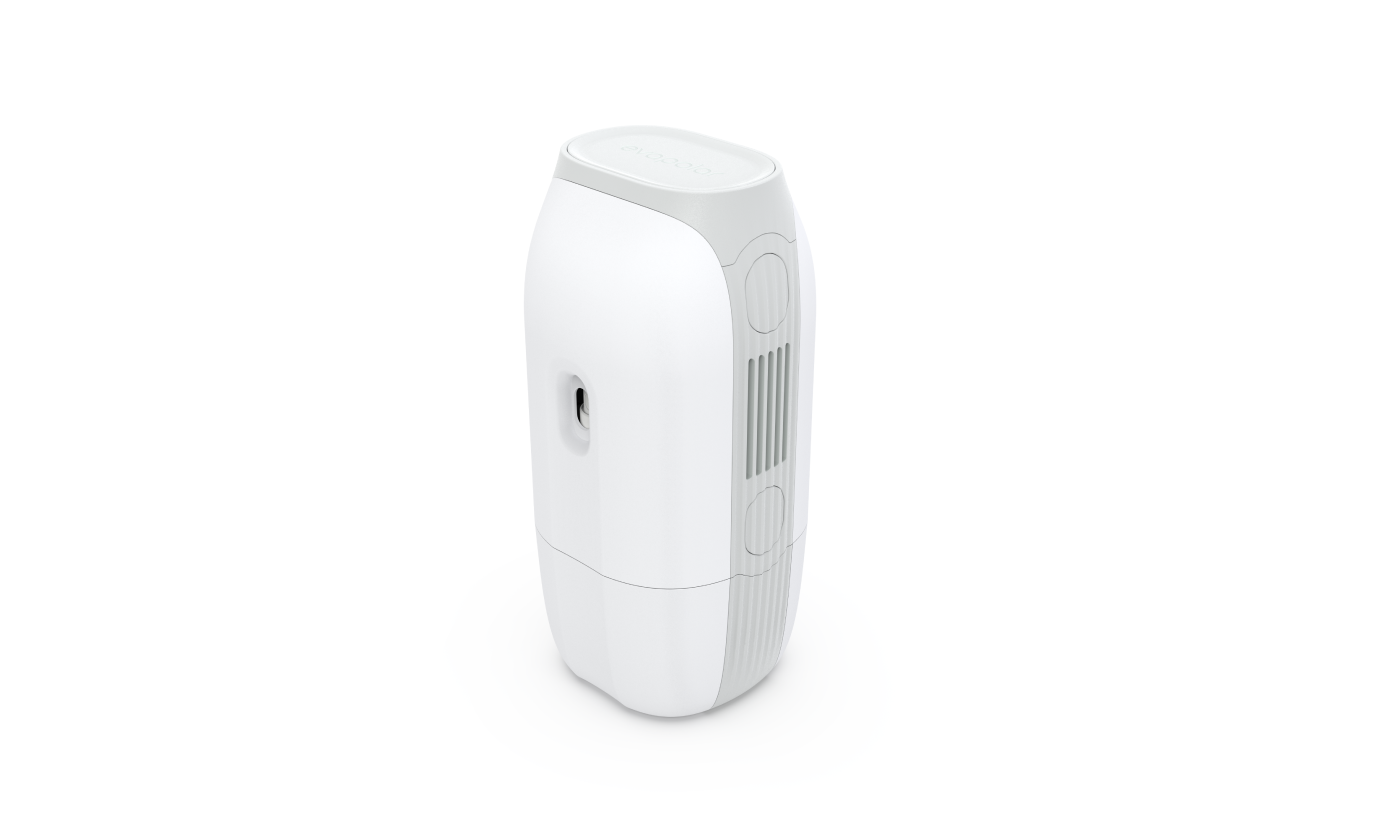 evaPURE is a new arrival to the world of personal air purifiers. Evapolar, the leading brand in personal cooling devices, has extended its knowledge of personal consumer electronics to portable air purifiers.
As a result, evaPURE is a unique purifier with medical-grade HPV technology, killing 99% of bacteria and viruses as nano as 0.01 microns. Translation: it'll remove almost all the dangerous tiny microbes around you, both in the air and on the surfaces.  
evaPURE also works as a sanitizer, which is an upgrade compared to other purification devices. We have a feeling it's about to become one of the best personal air purifier models on the market!
Benefits:
Very quiet: 35dB is the equivalent of a very quiet whisper
Compact and lightweight: for those who want to stay safe on the go!
Leakage-proof.
USB-powered: With access to an electrical outlet like a power bank or a laptop, you can enjoy clean air wherever you are.
Verdict: Among all the devices we've analyzed, this is the only air purifier that doesn't use a filter but kills the bacteria directly in the air. Powerful and compact, it can become your on-the-go companion for purifying the air and sanitizing surfaces.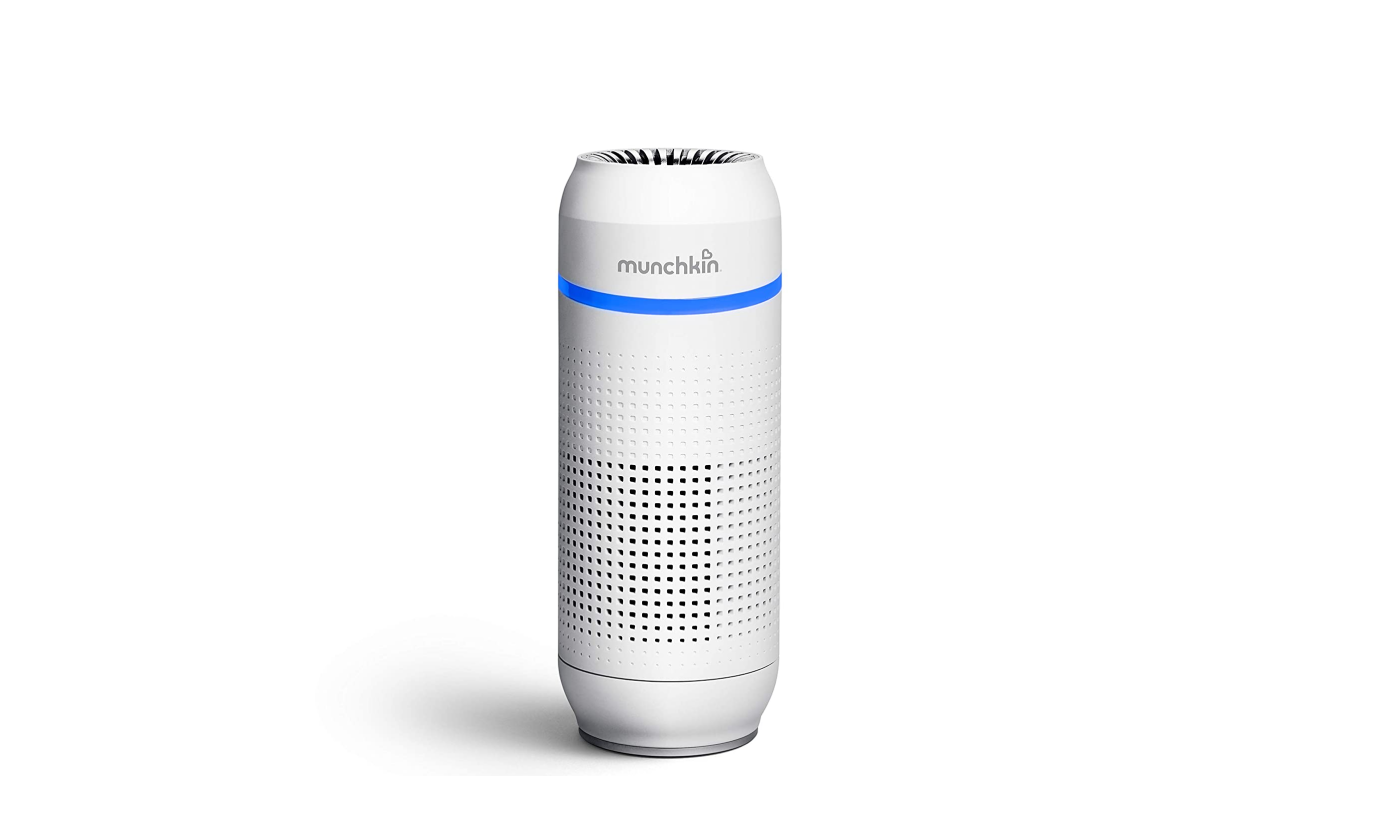 Another powerful personal air purifier. The Munchkin device removes 99.7% of airborne particles like allergens, smoke, and mold. Its portability makes it the perfect item for back to school, office, or travel — anywhere you feel the need to disinfect the air around you.
This air purifier also has a powerful four-stage air filtration system and five disinfection modes.
Munchkin Air Purifier creates a 7-foot "bubble" of clean air wherever you go!
Benefits:
Built-in rechargable battery, lasts up to 20 hours on each charge
Four air speeds, including ultra-quiet mode
Surrounding light which shows the air quality
Adapts to your surroundings – the gas sensor automatically adjusts to the rights filtration speed based on the surrounding air quality
Very quiet – the noise level is at 6Db
Verdict: If you are looking for the quietest device, look no more. The Munchkin air purifier comes with many new additions, making it one of the most advanced (and interesting!) air purifiers out there.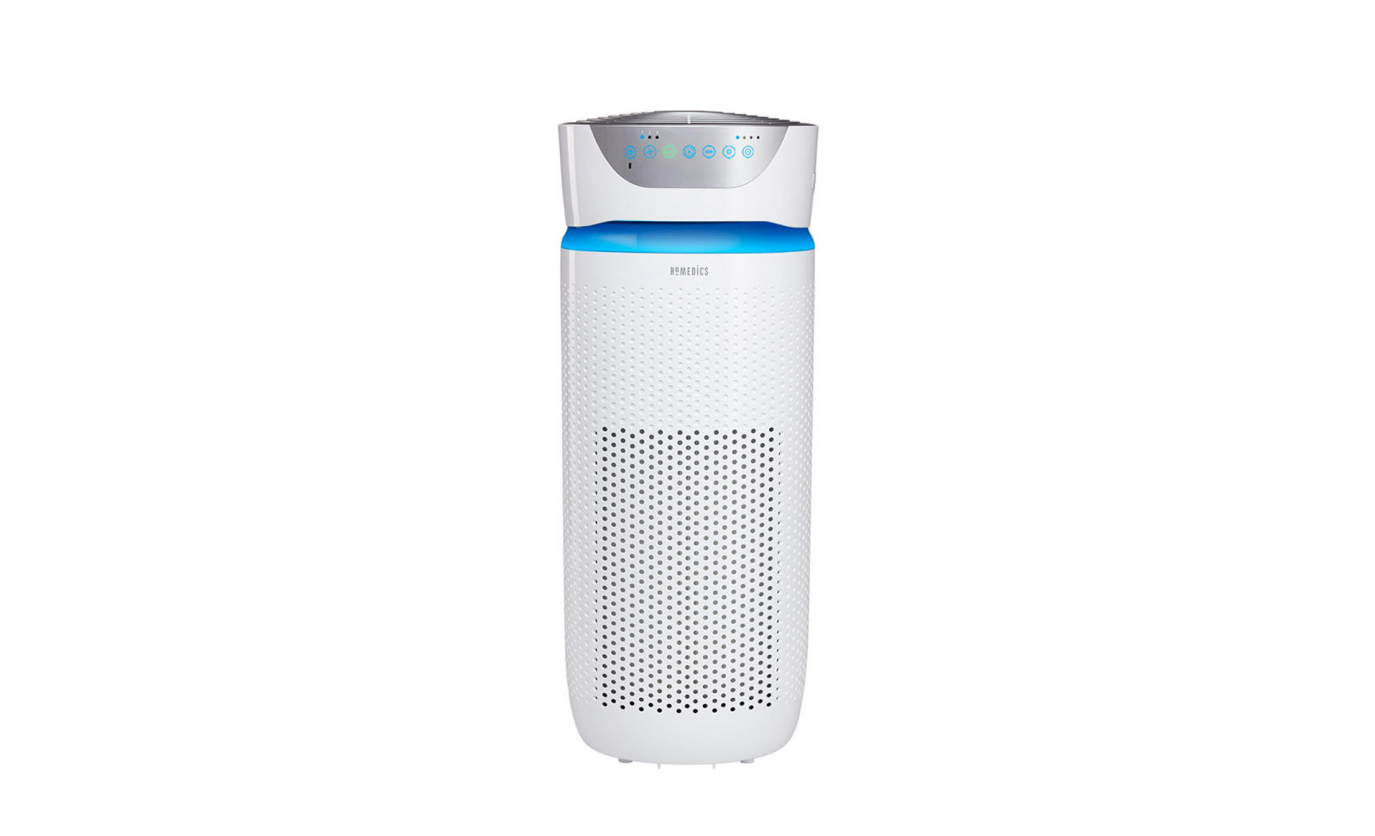 The HoMedics Air Purifier is equipped with UV-C technology and True HEPA filtration. The built-in carbon filter reduces odor and VOCs, and 360-degree True HEPA filtration reduces airborne allergens as small as 0.3 microns.
One of the main features is the color indicator of the air pollution levels, which also shows the disinfection mode of the device based on the outside air quality.
This device is on the larger side, but the HoMedics Total Clean appliances come in various shapes and sizes for different rooms.
Benefits:
Adjustable settings
Customized programming — night light, timer, etc.
Built-in ionizer to enhance purification
Carbon filter to protect from unpleasant odors
Aromatherapy option, the device comes with essential oil pads
Verdict: For a portable air purifier, this is a very solid model which is almost close to professional options. You can choose the device you need based on the size of the area you want to disinfect.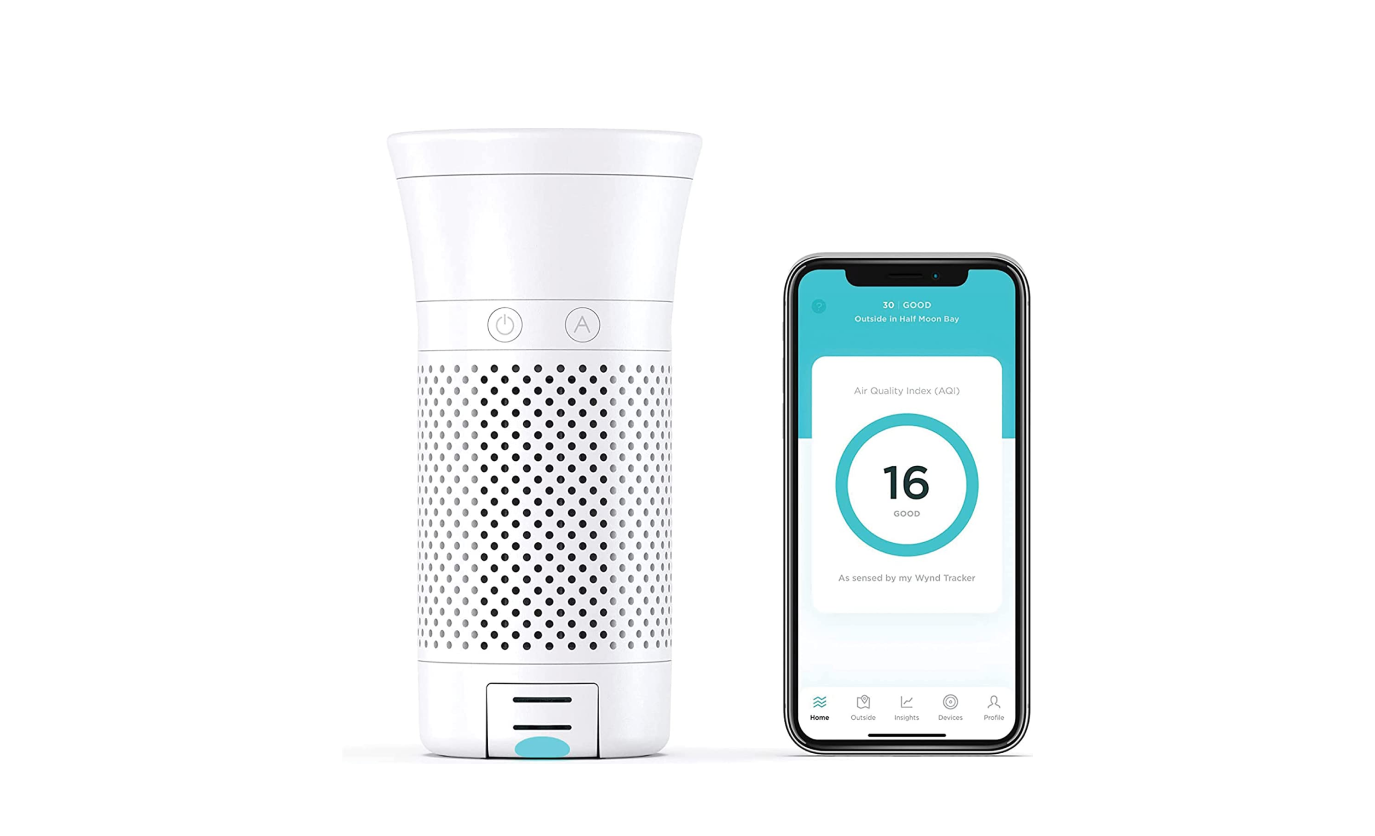 Keep the bad air out of your personal bubble with this special device. Wynd's personal purifier traps particles such as pollen, pet dander, dust, and pollution in a medical-grade filter. How powerful? Well, if you are traveling by car, Wind is powerful enough to remove 99.99% of pollutants in a car cabin in under 15 minutes by purifying up to 8 liters of air per second.

The air purifier has a removable air detector, a stand to fix it on the table, and a small travel bag.
Benefits:
Smart app control. The app alerts you about the filter status.
Personal air quality sensor — detect the air quality around you!
Light and ultraportable. Wynd Plus easily fits into a cup holder
Verdict: Good choice for traveling and smaller spaces, thanks to its dimensions, size, and the capacity to remove air in small areas.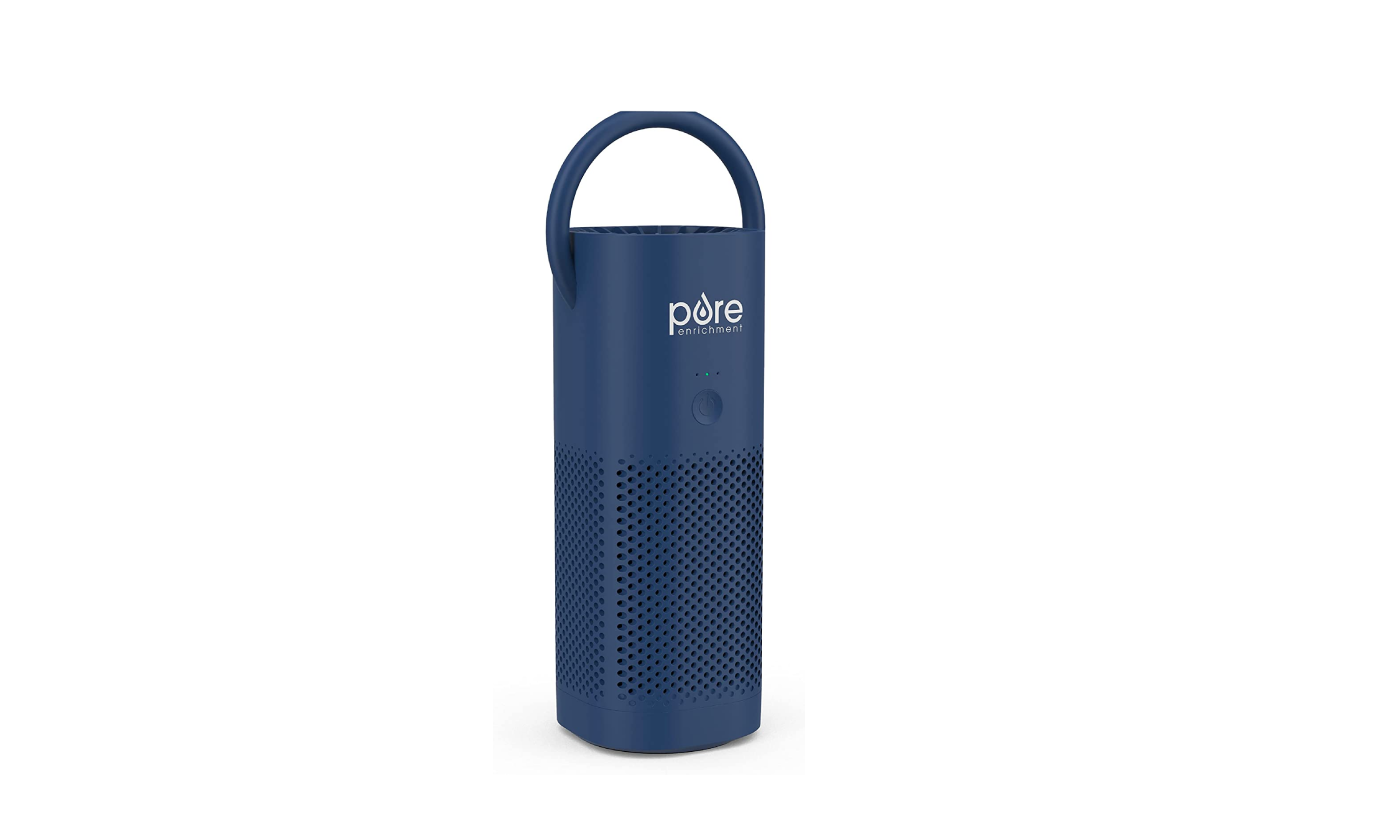 This portable purifier will clean your personal air from 99.97% dust, pollen, pet dander, smoke, and odors as small as 0.03 microns. Small and perfect to use on the go, the PureEnrichment air purifier will keep your personal space clean for up to 12 hours.
The purifier comes with three speed settings and is also an excellent choice for purifying the air in your immediate personal area.
Benefits:
Ultraportable & small
USB port for quick charging
Built-in rechargeable battery
Affordable
Verdict: Trusted verified device for your personal space, wherever you are. The rechargeable battery is a huge bonus compared to devices that must be constantly plugged in.
What to Look for When Choosing a Personal Air Purifier?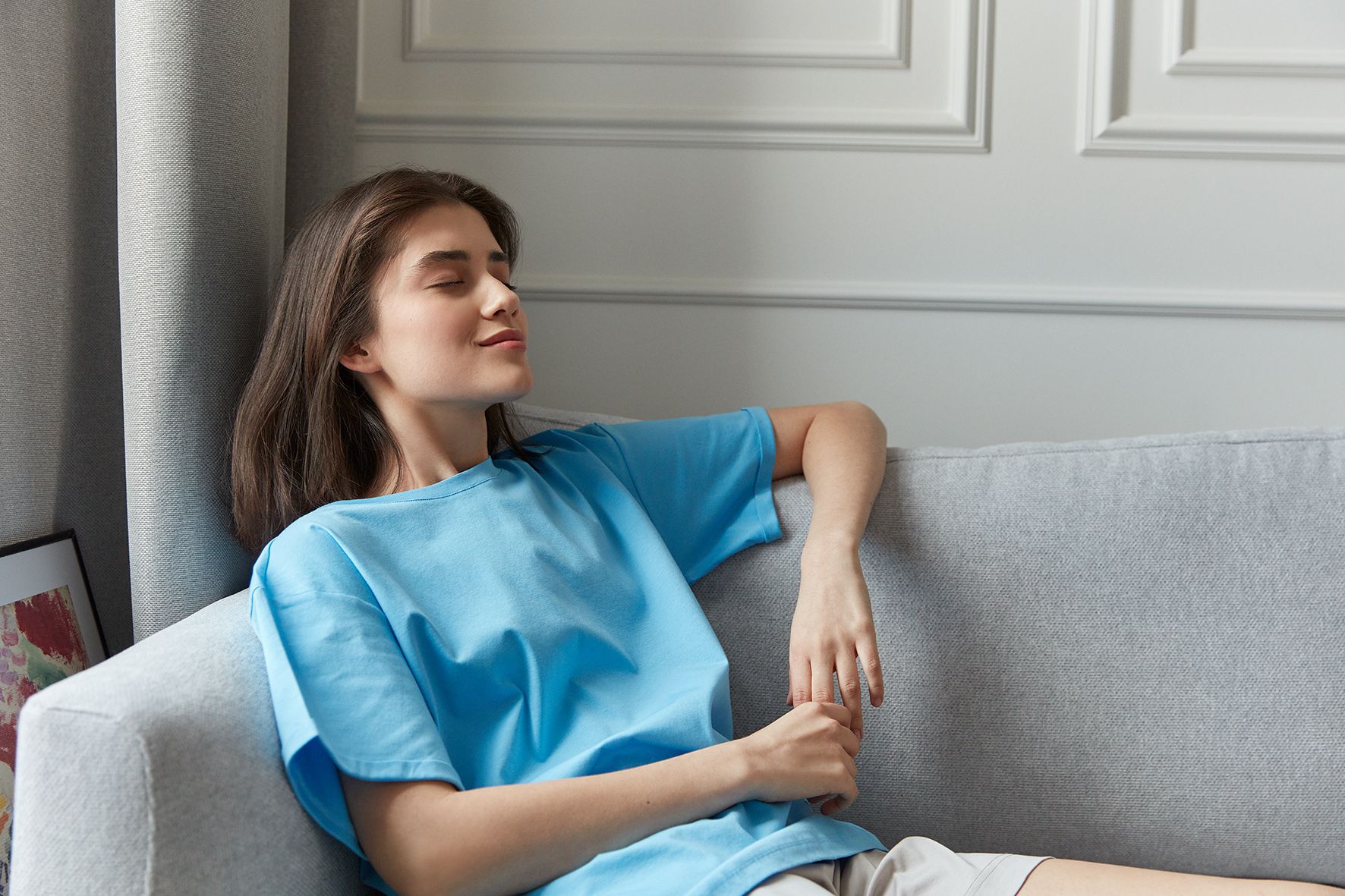 We definitely understand the importance of having a personal air purifier. But with so many on the market, how do you choose the best antibacterial air purifier? Here are some factors to consider:
1. Filter type
A vital factor is the filter used in the device. Many air purifiers use a True HEPA filter, which is effective at removing 99.7% of airborne particles. This includes allergens, smoke, and mold, creating a bubble of purified air around you.
2. Unit size
When choosing a personal air purifier, size is essential. You want something small enough to fit in your home or office but powerful enough to make a difference. Some units even come with a backpack or carrying case so you can use them on the go.
3. Noise levels
Additionally, you should consider the device's noise level before purchasing. Some units are very loud and may not be ideal for use in a bedroom or office. Others have a quiet mode for nighttime use.
4. Battery life
Finally, consider how long the unit will run on a single charge. A good air purifier should last for at least 10 hours before needing to be recharged.
5. Additions
For example, you could also consider whether you want an ionizer or ozone generator included in the purifier.
For more information on choosing the best personal air purifier for your needs, check out this detailed article (add hyperlink when article is ready).
How We Compiled a List Of The Best Personal Air Purifiers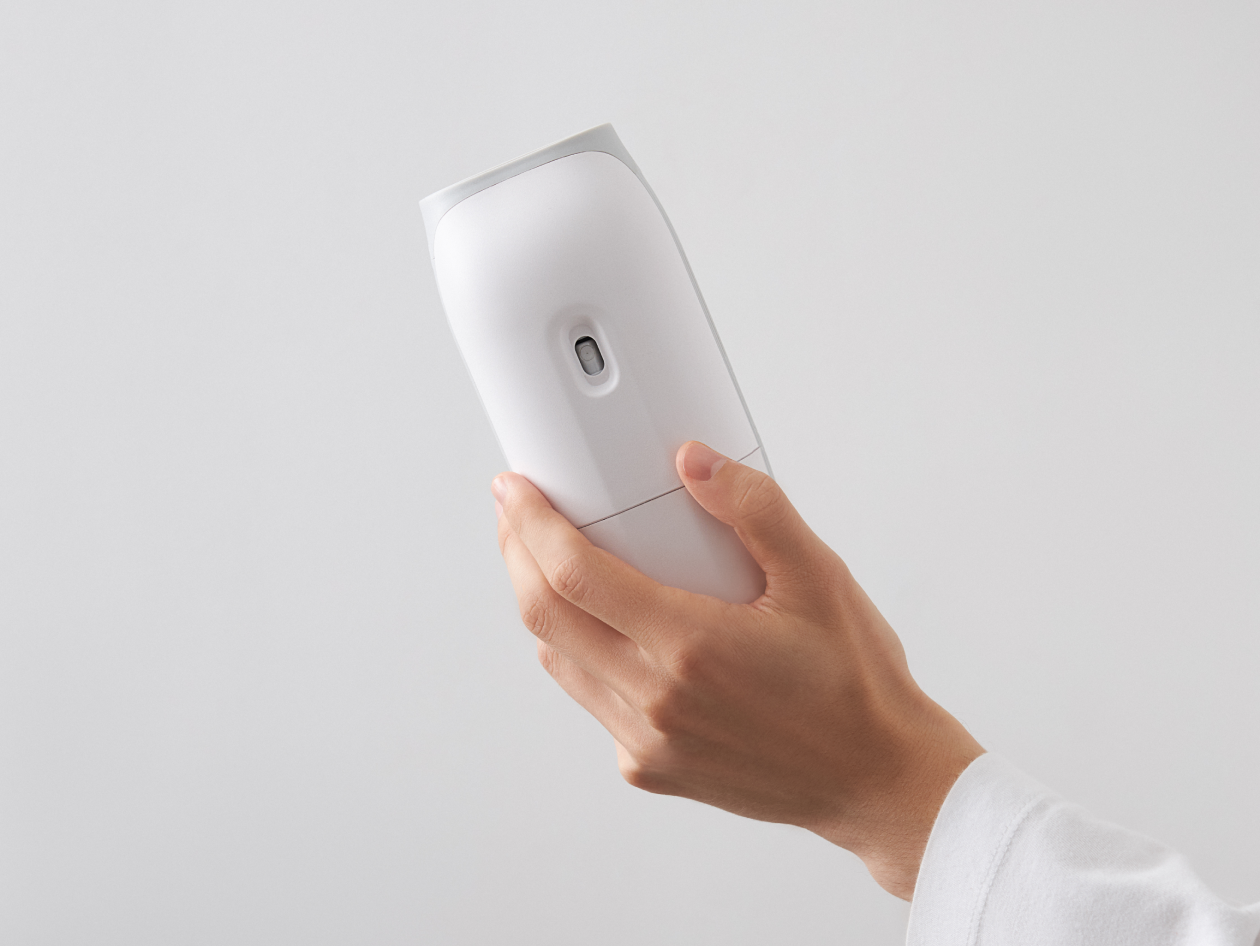 When choosing a personal air purifier, we looked at size, type of filter, noise levels, and battery life — the features that count the most for portable devices.  We also considered additional features like an ionizer or ozone generator.
Then, we looked at consumer reviews and the new models on the market. We wanted to find out what people liked and didn't like about different models to narrow down our list to only the best ones.
Finally, we analyzed the price and other features offered by each model. We know that not everyone has the same budget, so we ensured that there was something for everyone on our list.
Thank you for taking the time to read our article on the best personal air purifiers. We hope it has helped you decide which is suitable for you and your family. Remember that everyone's needs are different, so be sure to research before making a purchase. If you have any questions, contact us and we will be happy to help.
People also ask (FAQ):
Will a portable air purifier kill all bacteria or just clean the air?
Most portable air purifiers are designed to clean the air by trapping allergens, smoke, and other particles.  However, some also include UV-C light technology, which can help kill bacteria and viruses.

What sets aside evaPURE as a personal air purifier is that it uses Hydrogen Peroxide Evaporation for killing bacteria and purifying the air.
Do I need to replace the filter in my portable air purifier?
Most portable air purifiers come with a filter that will need to be replaced periodically. The replacement frequency will depend on the model and how often it is used.
Models like evaPURE come with a filter that doesn't need to be replaced.
How long does the best personal air purifier take to clean a room?
It depends on the size of the room and the purifier. Some can clean a room in as little as 10 minutes, while others may take up to an hour. It also depends on whether the air purifier has been designed to clean your personal space or the whole room.
What is the principle of work of best personal antibacterial air purifiers?
Personal air purifiers work by trapping allergens, smoke, and other particles in the air. Some models also include UV-C light technology, which can help kill bacteria and viruses.
It depends on what you are looking for in terms of purification — whether you want the device to disinfect both the air and the surfaces, as well as on the disinfection area.
What is the best personal air purifier for pets?
The best personal air purifier for pet owners would be one that can remove pet dander and other allergens from the air.