Our homes have become more than places we use to simply eat and sleep. Work from home is a new reality and it is here to stay, for the better. Inevitably, we always feel like we could use more space, especially in big cities. The good news is that thanks to technology, skillful designers, and minimalist trends, you don't have to upsize your place to use it for more than one purpose.
Multi-use spaces have become an integral part of our lifestyle, whether it's a gym where you can also grab a healthy lunch and/or consult a health specialist or a home office with a treadmill next to your desk. Another good example of a multi-use space is a coworking café.
How do you create a multi-use space at your home? We have collected a few useful life hacks on how to make your living area multifunctional, without cluttering or spending too much. Read also: How to Organize Your Home Office
evaCHILL
The most effective cooling device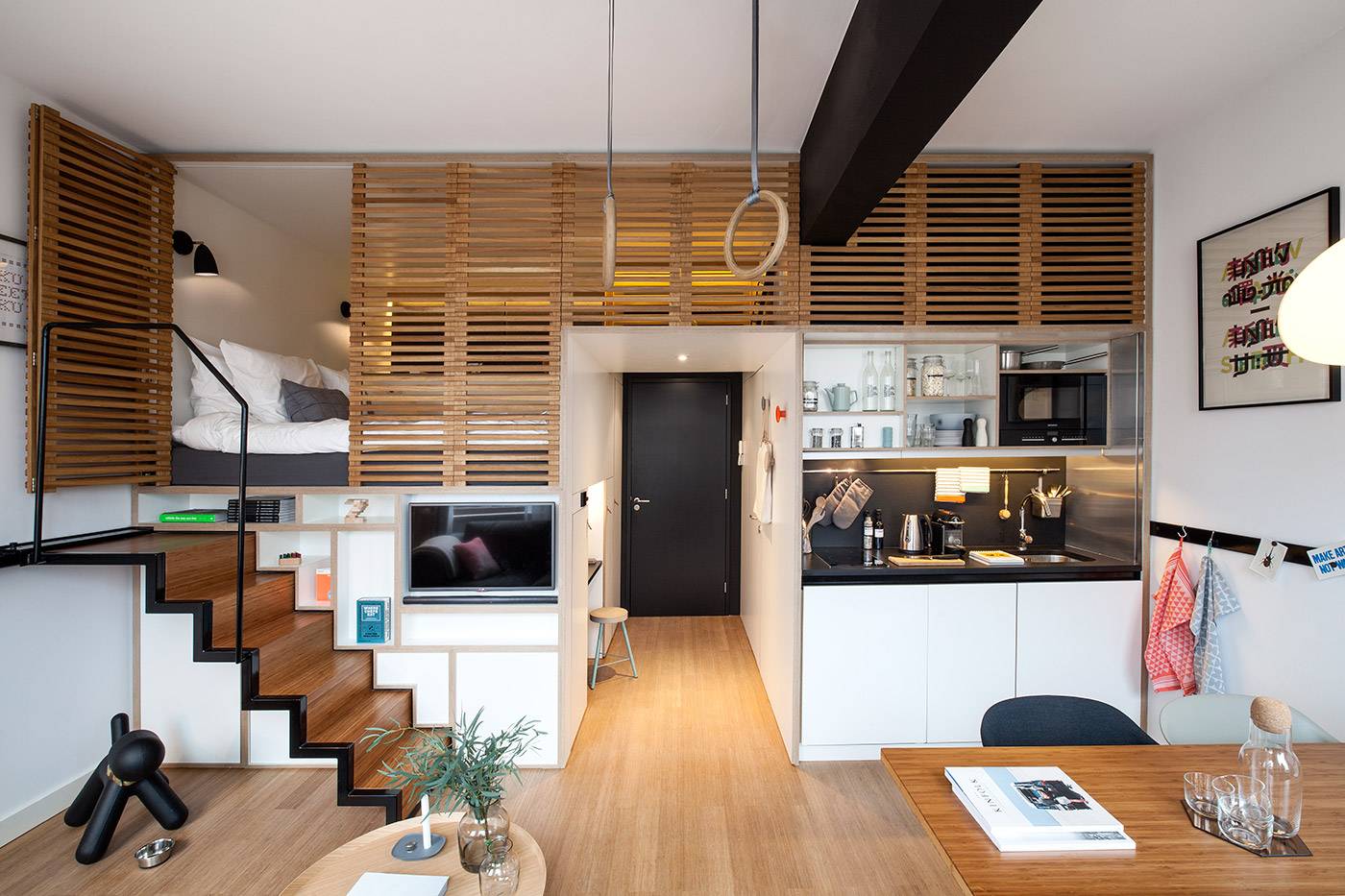 Go for multi-use pieces
Multi-functional furniture pieces can come in different shapes and sizes. The idea is to optimize the usage and minimize the space. They can be a piece that is just folded away when not in use or something that can work as several furniture items at the same time.
You need four chairs in case you have guests but at the same time you live alone and you only sit on one most of the time? Get foldable ones! You want to keep your paper books but at the same time, they take too much space? Get a multipurpose bed that also has a bookshelf built into the bed frame.
The options for multipurpose pieces are endless! Today you can find beds that transform into dining tables, sofas that fold against the wall, and desks that almost disappear when you don't need them.
Multipurpose devices are your best friends!
One little gadget can change the whole room! For example, today you can find alarm clocks that wake you up with natural light, serve as a sound machine during the night, show temperature during the day and work as a timer for your work sprints. A small movie projector creates a superb atmosphere for movie nights and is compatible with video games too.
A portable air cooler from Evapolar will freshen up any multi-use space, fit in with all types of decors, and also work as an air humidifier at the same time. Bonus: you can even turn it into an aroma diffuser thanks to the evaAROMA set!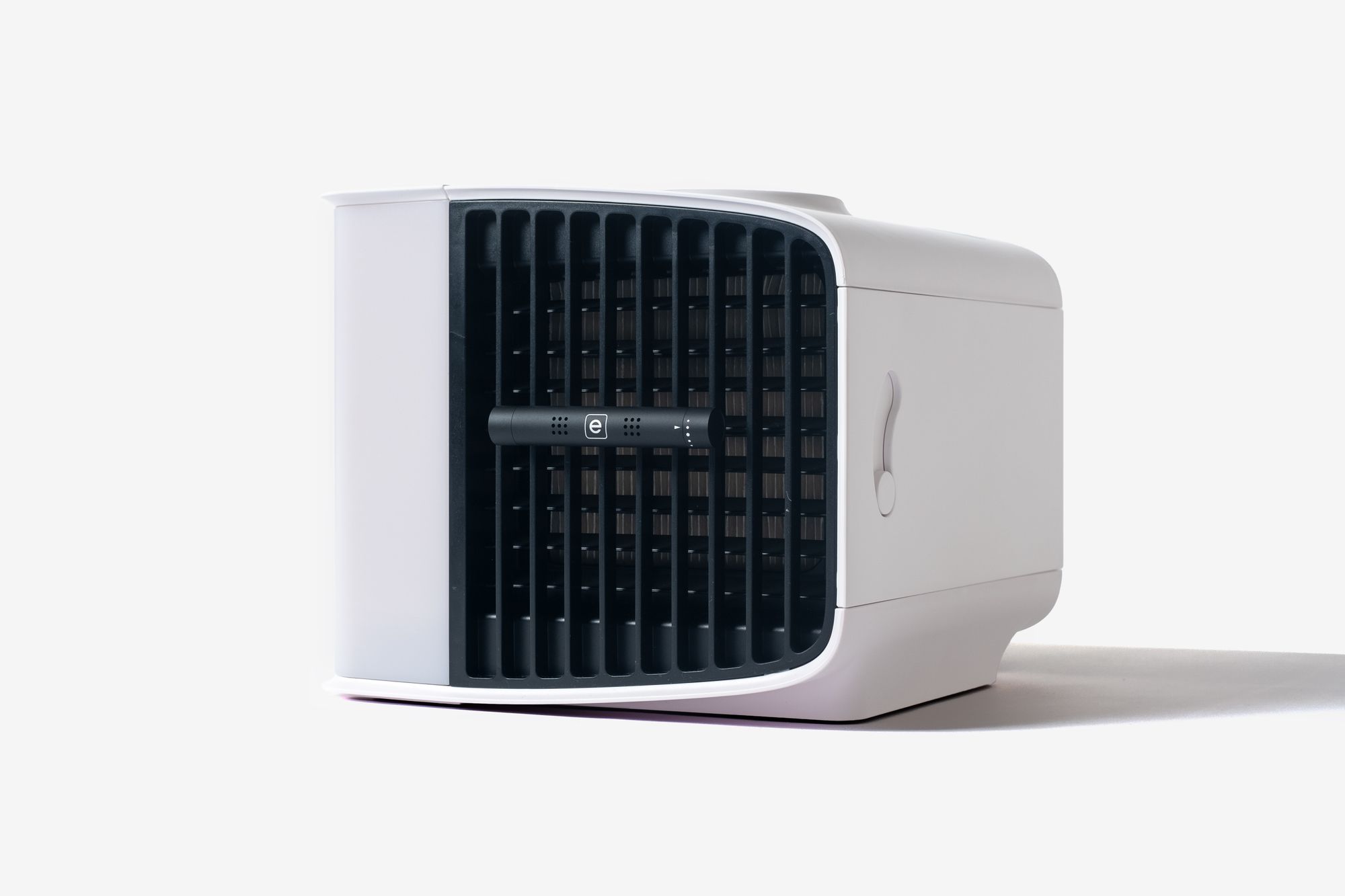 Get rid of the barriers
The idea of a multi-use space is also about blurred lines. You are not supposed to be able to tell whether it's a dining room or a chillout area. Not having borders in-between spaces makes the room feel more spacious and gives a sense of freedom, where everything flows naturally, without limitations.
If you absolutely want to have a divider inside of the space, make it a practical one — use a commode or another furniture piece that you can use for storage.You can also play around with the lighting to change the moods for different parts of your multi-use space. If it is not an option, you can always set the mood with the lighting on our best-selling evaLIGHTplus — no need to set the barriers, just press the button and the room will change on its own!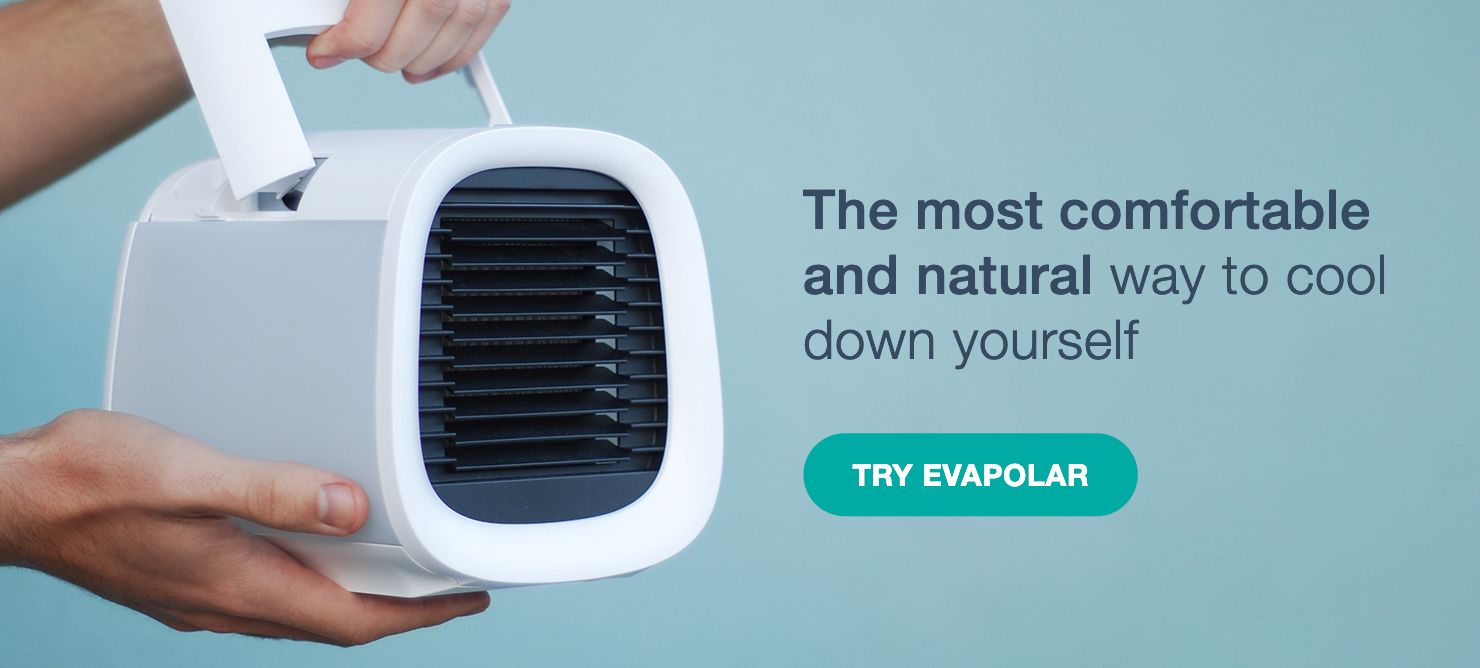 Go vertical!
Another secret of fitting enough into an allocated area is vertical expansion. While horizontal surfaces look cluttered, a properly decorated wall will always look cleaner. You can even hang a bicycle on it, fold a table or a bed, add extra shelves, or even a mezzanine bed. Smart usage of vertical spaces is a key to a multifunctional space!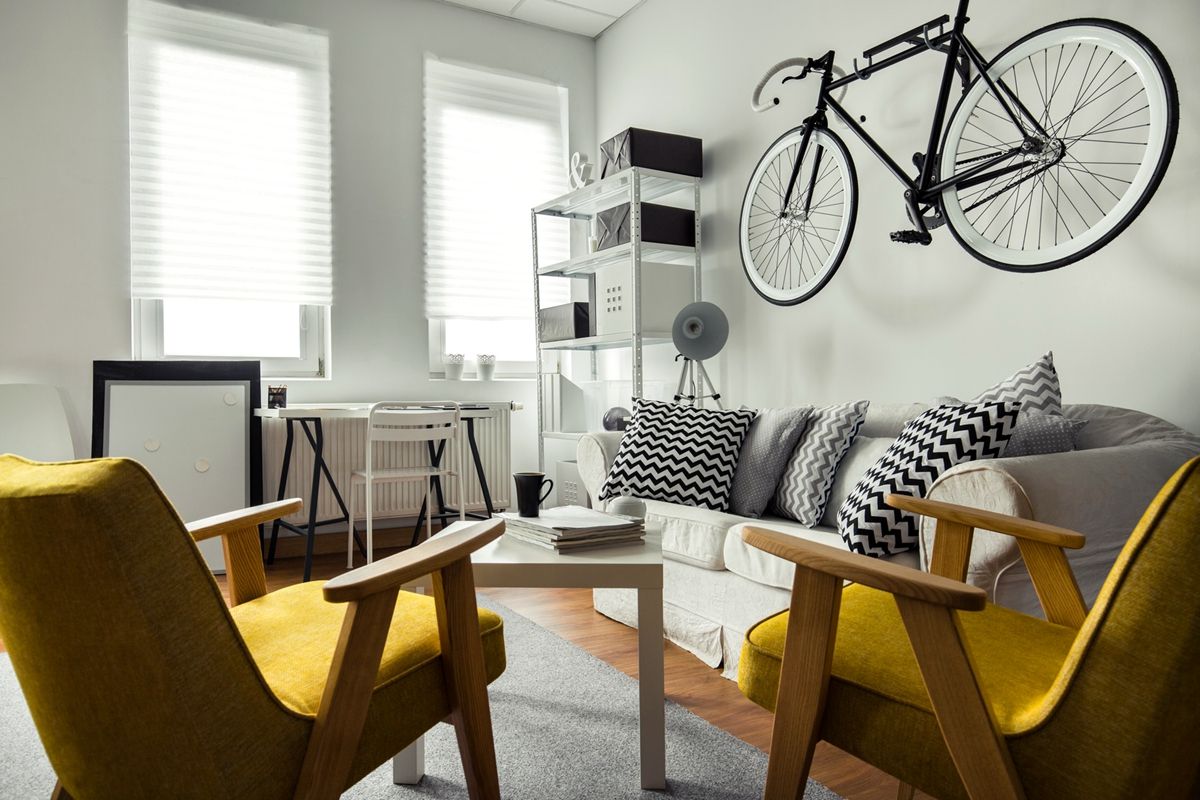 Pay extra attention to storage
Any designer or decorator will tell you that smart storage = smart usage. To make the storage as efficient as possible, we highly recommend you dedicate only one space to storage, even if it's a large one. For example, a built-in wardrobe that takes up a whole wall can also serve as storage for books, souvenirs, devices you don't need right away, etc.
Make it extra comfortable
Whether you are mixing a dining area with a workspace or adding a fitness area to a bedroom, you want to make sure your "Swiss knife" of a room is comfortable on all levels. This is why we also suggest you focus on creating the perfect atmosphere in terms of temperature and humidity. By the way, the aroma diffuser for the Evapolar air cooler we mentioned before can help you create a soothing atmosphere at night and add a more energetic touch to the air during the day.
Remote work or not, your home is still your home — make it comfortable.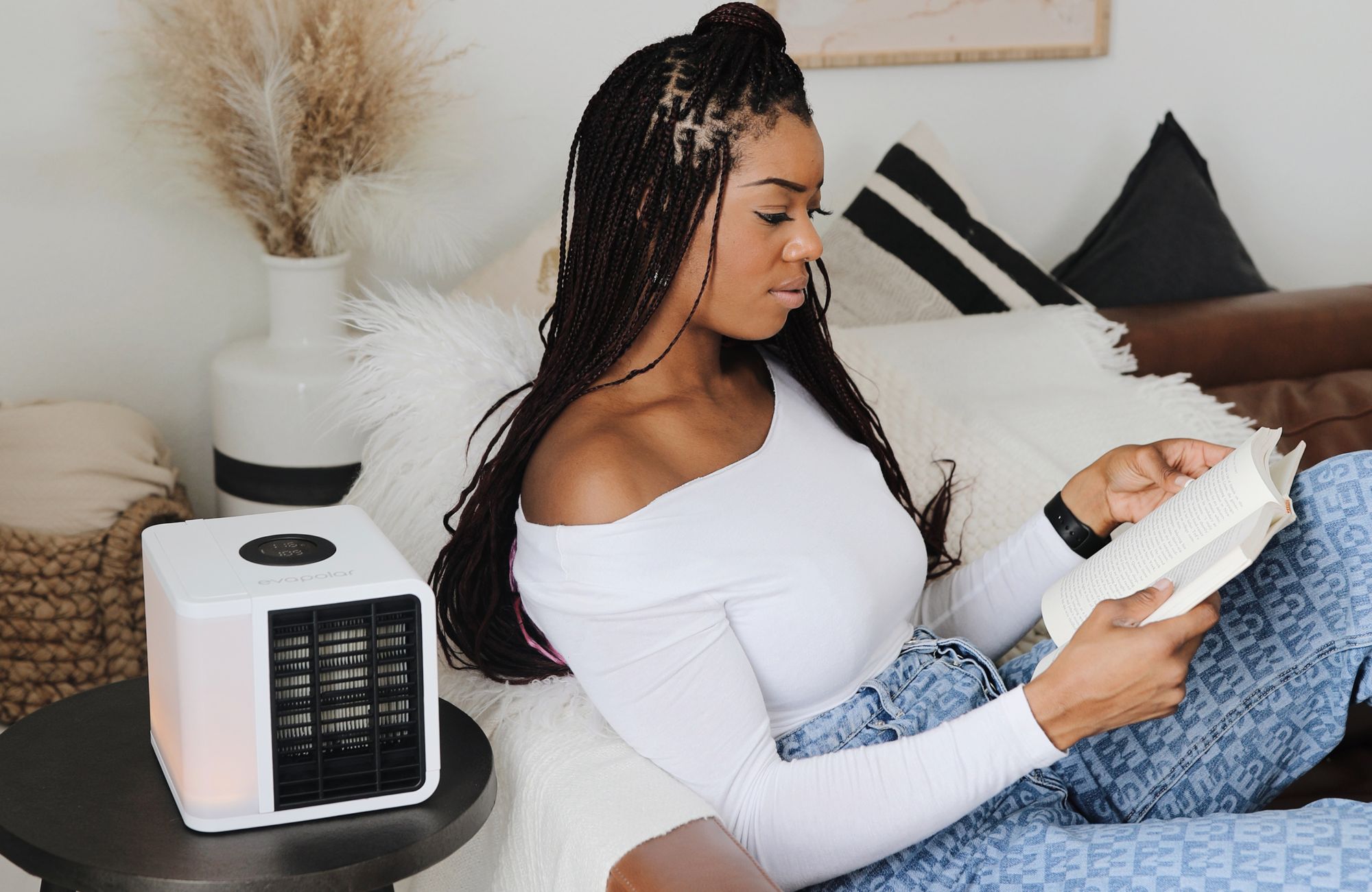 Be objective!
Before you make any adjustments to the area you want to change, you need to think first. Let's say, you want to mix your workspace with the place where you receive your friends. Analyze how long you'll be working during a regular week and how long you'll spend with guests at your place. If the more important chunk of time falls on the work part, then you need to invest more in it in terms of time, money, devices, and space. The guests' part can be organized with things you can easily put away and that don't interfere with your work process. Prioritize activities you do the most and have fun with the rest!
Plan ahead
You have a lot of software these days to help you plan your space — you can even furnish it with stuff available online in large shops like IKEA or Leroy Merlin. It can help you take a step aside and see whether you are smartly using the space. We also recommend you have this plan on you all the time (with the dimensions!), so that if you are tempted by a lovely armchair you see on sale, you can grab the plan and see whether it fits (or not!).
Most importantly — enjoy the process! Being practical about your space is very satisfying but you can always put 'FUN' into 'FUNCTIONAL' by adding a few cool devices to your room.