As the mercury rises, many people start thinking about how they can keep their homes cool and comfortable. For those who have a summer cabin, this can be even more challenging, as the hot weather can make the cabin feel like an oven — this is the right time to look at the best air conditioning options for cabins.
evaCHILL
The most effective cooling device
The good news is that there are a few cabin air conditioning units and cabin air coolers designed specifically for small spaces. These units are built to withstand the hot summer temperatures and provide cool, refreshing air in the cabin. One of the best things about these units is that they are also very energy-efficient, so you won't have to worry about your electric bill going through the roof.
Let us take a look at the best portable air conditioners for cabins this year. If you are still unsure about your choice, afterwards we will guide you through the main criteria you need to take into account when choosing a portable cooling device.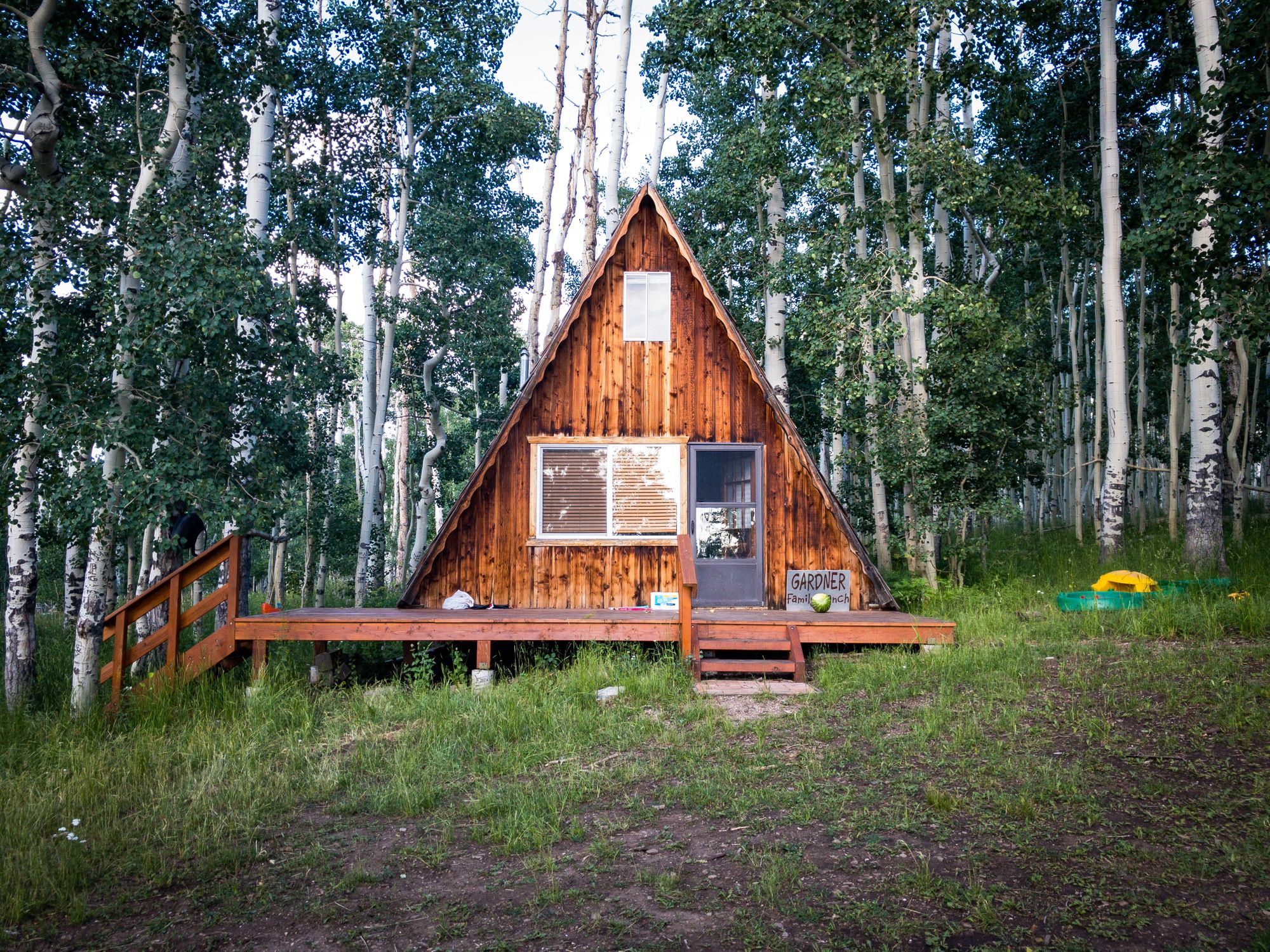 Best Portable Cabin Air Conditioners of 2022
*BTUs — British Thermal Units, used to measure the cooling capacity of an AC / air cooler.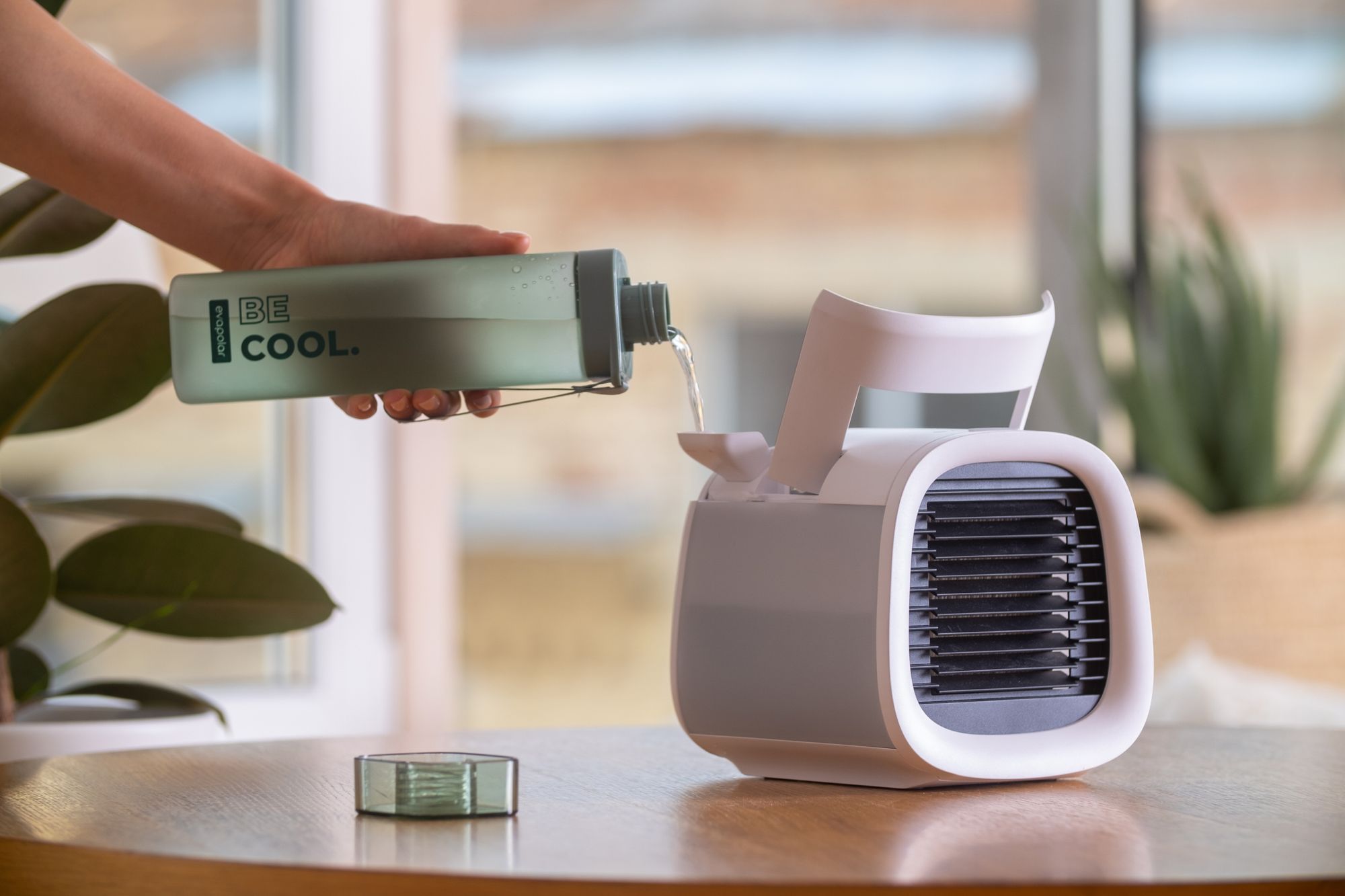 The evaCHILL personal air cooler comes out as the best portable air cooling device for your summer cabin thanks to its portability, high cooling power and all-fitting design. You can cool yourself on the go, in your cabin or in your car when you are traveling to the cabin!

The unique evaBREEZE material prevents mold and bacteria, and makes the evaporation more efficient than in alternative devices.
Powering this device is super simple. You can do so easily using your power bank, power socket, or even your PC, as long as it has a USB outlet. The device doesn't have a built-in battery.  
Pros
The device is ultraportable and small. Use it in the cabin while you are there, store it the rest of time.
Very low power consumption of just 7.5W.
Eco-friendly design and natural cooling.
Cons
It cools only your personal space and not the entire room. This is not exactly a 'con', it is more the way that evaporative air coolers work.
Does not have a battery inside, needs to be plugged for working
Verdict: Ideal for personal cooling — take it on the road, use it on your bedside table, or during camping trips. It'll be your perfect companion. The Evapolar device cools down your personal area.
2.Black Decker Portable Air Conditioner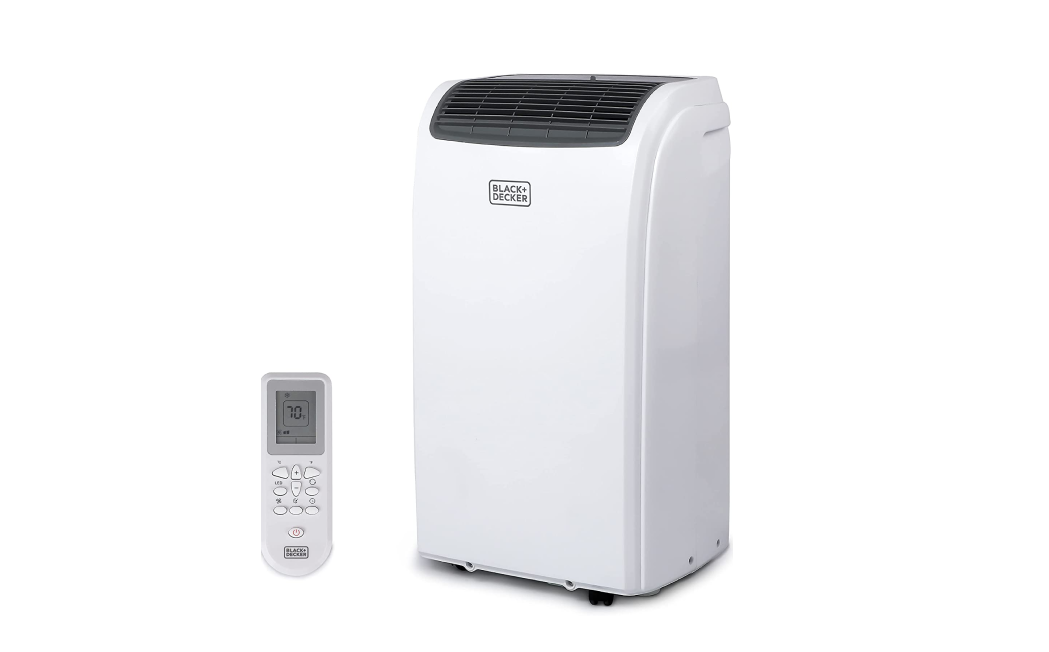 This is one of the good AC units for cabins of average size — this model is great for cooling places up to 500sq ft. Again, if your cabin consists of several rooms, you'll either need to move it around or to get different cooling options.
It's portable but still is on the heavier side, it is an air conditioner after all! This Black Decker model falls among the more affordable AC versions, and the prices can vary based on the BTUs!
It is easy to set up, and it is rather quiet compared to most ACs. The device comes with wheels, so you can move it around easily. The model we are reviewing is 8000BTUs, and the brand offers other models, depending on your needs.
Pros:
Portable
Easy to set up
Quiet — the AC produces 75dB on the highest setting
Good cooling capacity
Cons:
While it's a relatively cheap air con model, it's still more expensive than most air coolers
It can be bulky for smaller spaces.
68 pounds is quite heavy, and if you need to transport it to the cabin regularly, make sure you have space in the car.
Verdict: Excellent for cooling medium-sized rooms and cabins.
3.Zero Breeze Mark II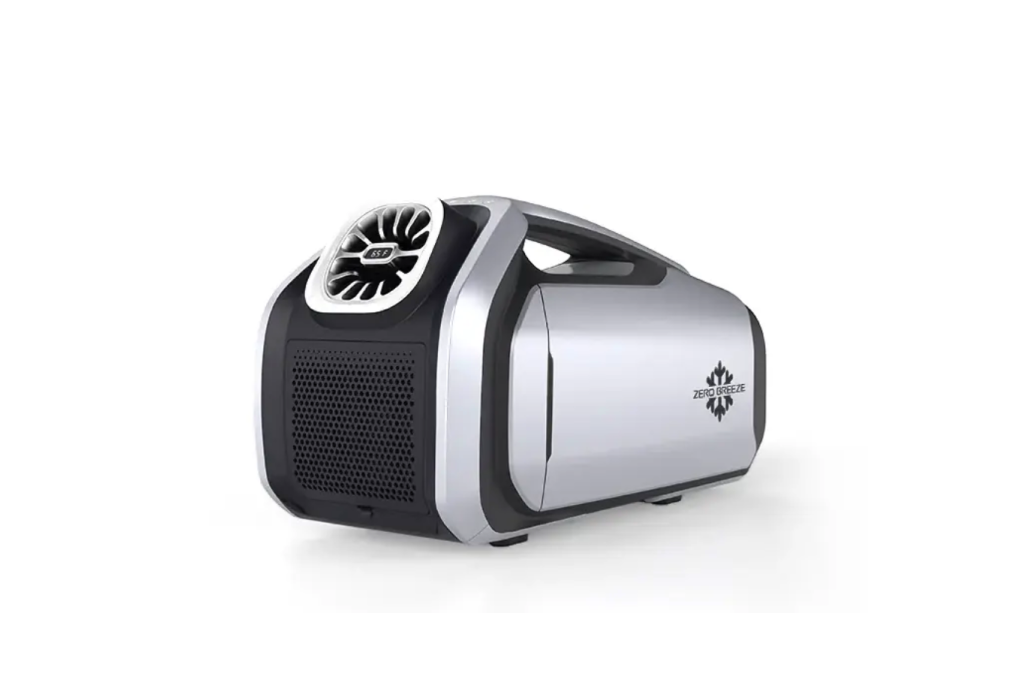 Portable air conditioner with a battery and a built-in frequency micro compressor. The compressor is 4 times smaller than a compressor in a regular air conditioner, which is supposed to justify the high price.
You can combine the air conditioner and the battery into one unit. The battery's full charge is enough for 3-5 hours of portable use but you still need to charge it. Make sure you have access to a socket in your cabin!
Pros:
Ultraportable
Built-in battery makes it partially autonomous
Cons:
Very expensive
Relatively low cooling power for such a price. For example, the evaCHILL has a cooling power of up to 1200 BTU for the price of 99$, while the Zero Breeze has a cooling power of 2400 BTU for the price of 1500$.
Verdict: It is powerful, and on the more expensive side. The portable battery is a huge bonus, which makes the device autonomous to use.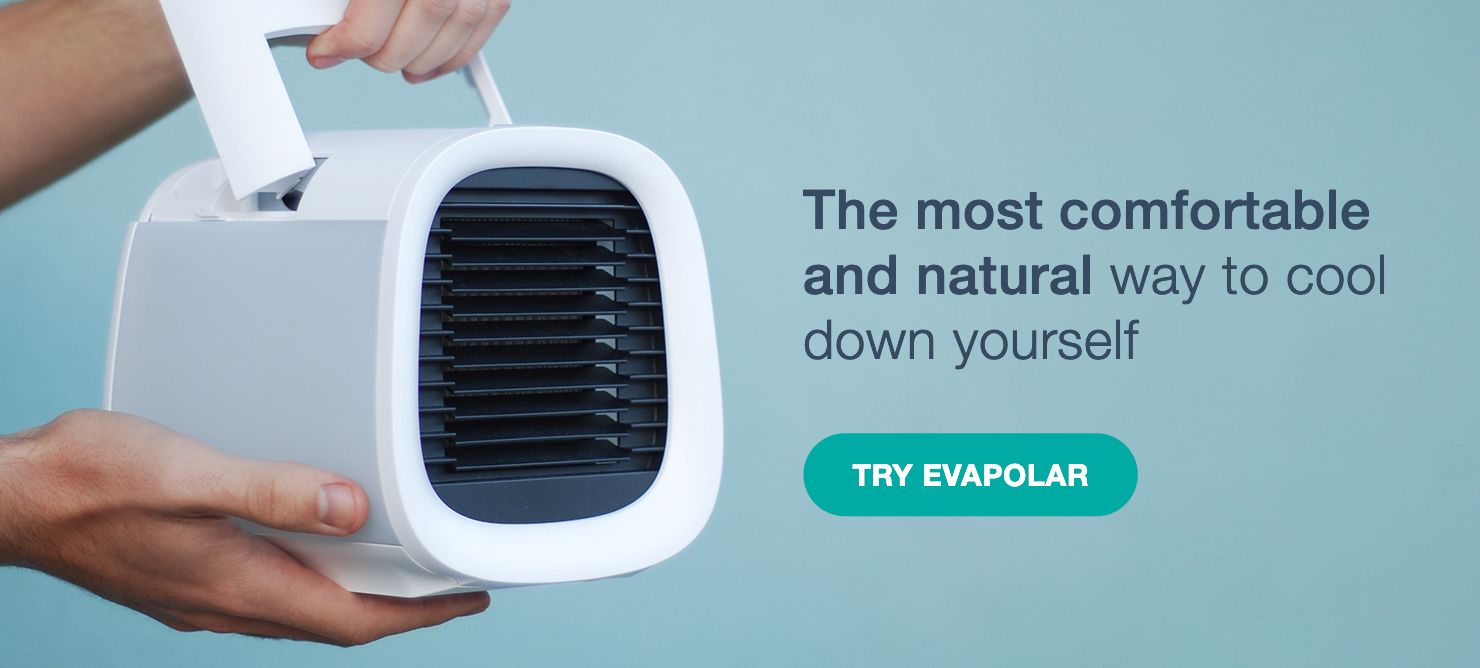 4.Whynter Elite ARC 122DS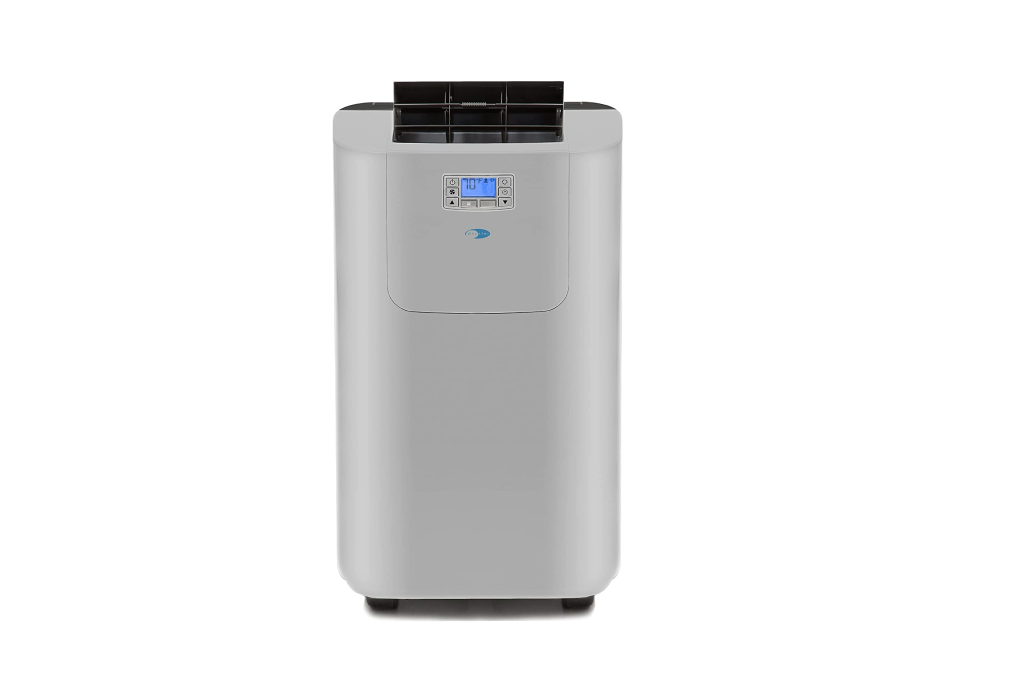 The Whynter Elite ARC offers three operational modes: air conditioner, fan, and dehumidifier. Key features of this portable AC are its compact size and dual-hose system for efficient space utilization and more efficient cooling. The Whynter ARC-122DS portable air conditioner is a great cooling option for your cabin because it allows to optimize the cooling and provides a relatively high cooling power.
It is also one of the most silent models on the market.
Pros:
Dual-hose system
Activated carbon filter and washable pre-filter
Very low noise levels
Cons:
The design is very 'futuristic', with the metal front and plastic back. If your cabin is more on the rustic side, it won't fit in
Price. Without a discount, the price is 600+
5.Homelabs 10000 BTU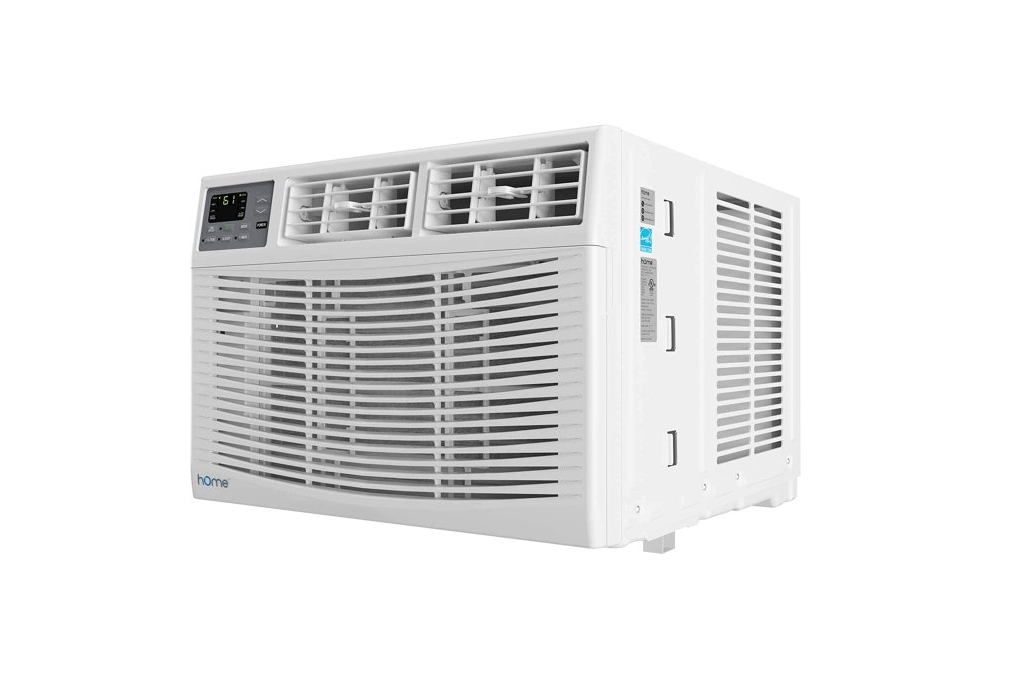 This 10,000 BTU window-mounted air conditioner was engineered for 100 to 250 sq ft rooms, which makes it a good choice for small cabins or small rooms inside the cabins. If you are looking to hide from the noise in your cabin, it won't stand in your way! This is one of the quietest models on the market with a very healthy noise of 50 Dbs.
Pros:
Very low noise levels
Multiple cooling functions: from cool, dry, fan, or ECO to sleep mode
Remote control and sleep timer
Cons:
It is a window-mounted model, which makes it a permanent cooling solution
Needs installation
Is not very convenient for cleaning
Very industrial design
Verdict: Great choice if you are looking for a permanent cooling solution for your cabin.
Factors to Consider when Choosing the Best Summer Cabin Air Conditioner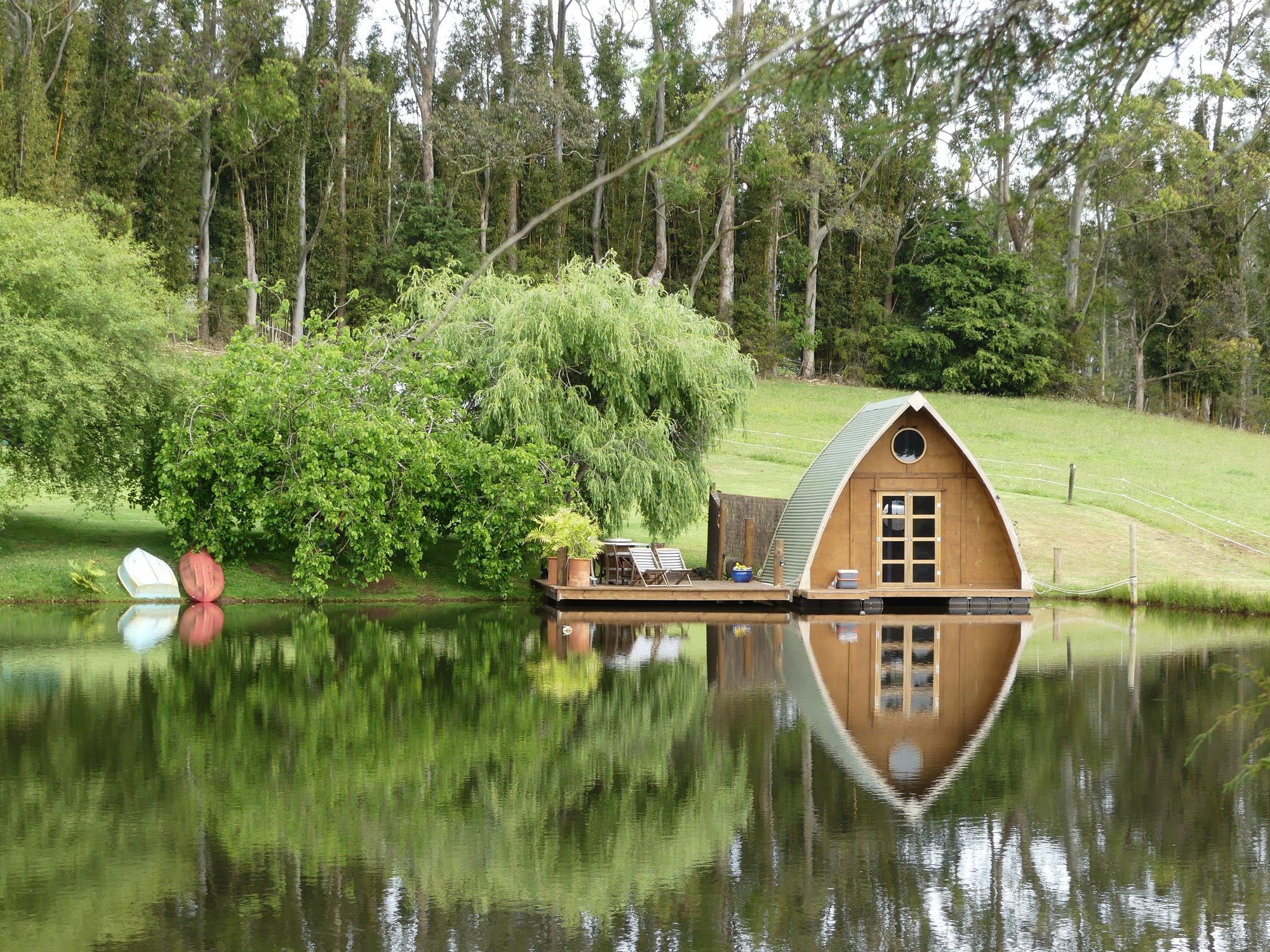 1.Summer Cabin Size and Layout
First, think about the size of your cabin and its layout — these criteria will define where you'll place the cooling device, its size and how many of those you'll need. Properly sizing an AC or an air cooler is crucial if you want to get proper cooling power, yet, save on energy bills.
Depending on the cabin layout, you may need more than one device in case some places are harder to reach. Ultimately, the best air conditioner for your cabin will be determined by your unique climate and cabin size.
Read more: How to size an air conditioner
2. Climate and Humidity
Climate and humidity levels will play a role in determining which type of air conditioner is best suited for your cabin. For example, if you live in an area with low humidity levels, an air cooler may be a better option than an air conditioner. Air coolers work by evaporating water to help cool your personal space in the cabin, and they are especially efficient in hot, dry climates.
However, if you live in an area with high humidity levels, an air conditioner may be the better option.
You can check out this humidity map for current forecasts if you are planning to travel or move somewhere where you are not aware of the humidity levels.
3. Model Type: Permanent or Portable
Another important consideration is whether you want a portable air conditioner or one that is installed permanently. Portable air conditioners are great because they can be moved from room to room as needed, but they can be noisy and require regular maintenance. Permanent air conditioning units are more expensive, but they're also more energy-efficient and easier to keep up.
4. Noise levels
Many old-school air conditioners and fans are very noisy. Modern models, on the other hand, emit very little noise so you won't have to suffer through the buzzing during the night.
Rule of thumb: Anything under 60dB is considered white noise, the equivalent of a quiet home or less. Also, usually, evaporative air coolers produce less noise that ACs.
If you're looking for a more efficient and environmentally friendly option, consider a cabin air cooler. Evaporative air coolers use evaporation to lower the temperature in your immediate space and they don't require installation. They also use less energy and produce less noise than traditional air conditioners.
Also, if you use your summer cabin only for a few weeks in summer, you might want to check out Evapolar — the best cabin air coolers, for those who enjoy personal cooling.
5. Energy consumption
It's important to have an energy-efficient cooling device in the cabin because it will help you save money on your energy bill. You can find the energy consumption rating (EER) on the yellow EnergyGuide label. The higher the EER, the more efficient the device is.
You should also consider opting for an ENERGY STAR certified model as it means that it's at least 20% more efficient than other models on the market.
Choosing the best air conditioner or cabin air cooler for your summer cabin will ensure that you stay cool and comfortable all season long. Be sure to keep these important considerations in mind when making your decision. With a little research (which we already did for you!), you can find the perfect unit for your needs and budget, so that you can enjoy the summer in your cabin without worry.
Can you use a portable AC in the summer cabin?
Yes! Portable air conditioners are a great option for summer cabins. They can be moved from room to room as needed and they don't require any installation. Keep in mind that they can be noisy, so if you're looking for a quiet option, you may want to opt for a permanent air conditioning unit.
Portable air coolers, on the other hand, are both quiet and easy to move in between the rooms.
What size air conditioner do I need for my cabin?
The size of the air conditioner you need will depend on the square footage of your cabin. Be sure to measure the space before you buy so that you can get an accurate estimate of the BTUs (British Thermal Units) you'll need. You can use this handy BTU calculator to help determine the right size for your space.
Personal evaporative air coolers – best option for staying cool in your cabin.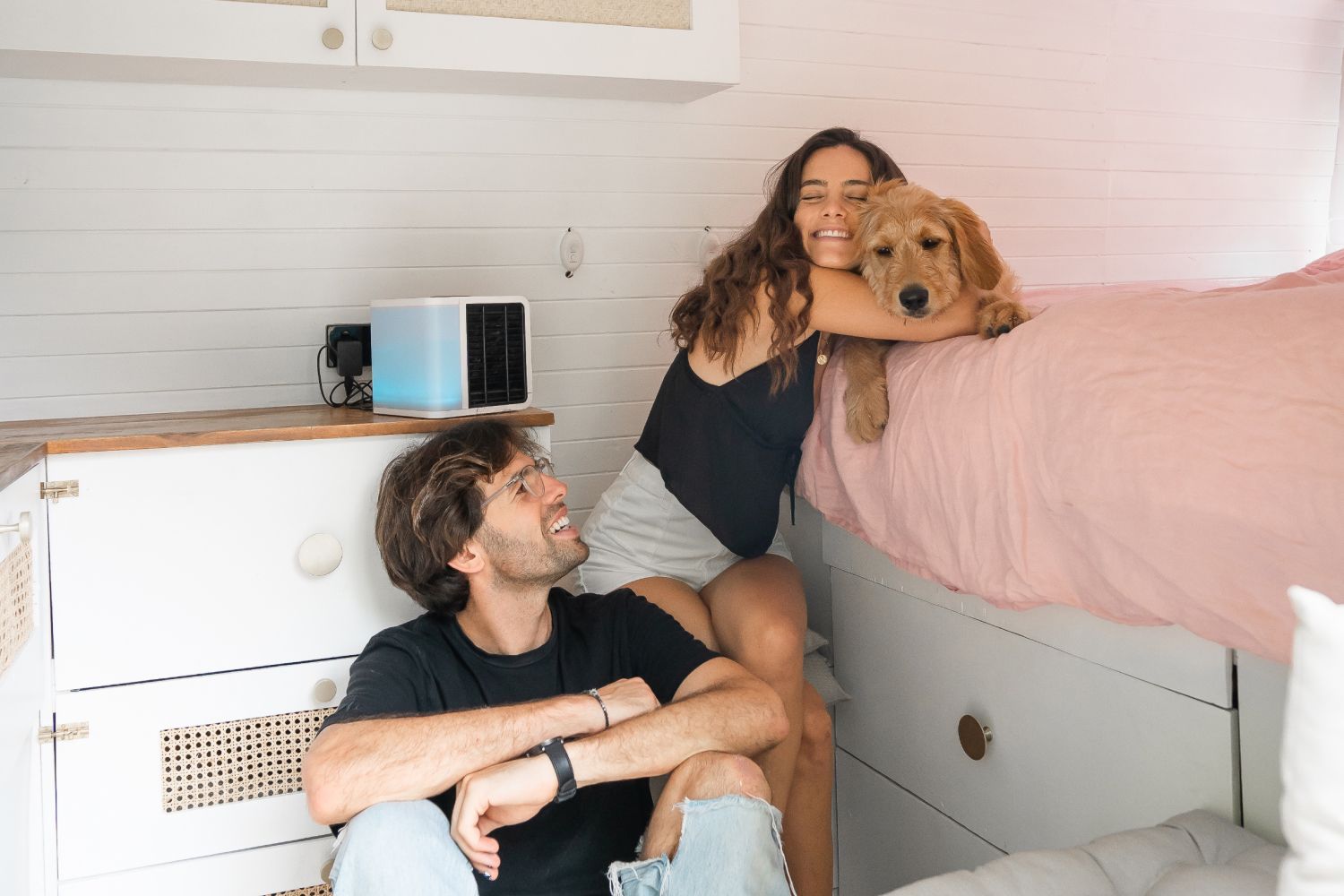 If you are looking for a cooling solution which is portable, cheap, efficient and eco-friendly, Evapolar air coolers are the best option for personal cooling in your cabin. Their targeted cooling will immediately cool down your personal area and make you comfortable in seconds.
If you want to also keep your cabin stylish, rustic and natural, Evapolar devices won't interfere with the design. First, their minimalist design fits with any space and you can choose from different colors. Second, they don't require an exhaust hose, which can be quite an eyesore!
Conclusion:
With a little research, you can find the perfect unit for your needs and budget, so that you can enjoy the summer in your cabin without worry. Here is where evaporative air coolers come in handy. If you need a temporary cooling solution, you can only use them for a few weeks and then store them until next summer. They use a process of evaporation to cool the air and, as a result, they are very energy efficient — evaporation only uses a 1/100th of what air conditioning uses when it comes to energy. You can find these units at most home improvement stores.
Choosing the best air conditioner or cabin air cooler for your summer cabin will ensure that you stay cool and comfortable all season long. Be sure to keep these important considerations in mind when making your decision. With a little research, you can find the perfect unit for your needs and budget, so that you can enjoy the summer in your cabin without worry.
For the perfect air cooler for your cabin, check out the Evapolar website.