Your cart is empty. Visit the shop.
Protect your devices with Cool Privilege. Read more.
0.00 USD
Shipping and taxes are calculated at checkout.
GET extra 15 USD OFF for delivery on orders over 50 USD
Apply Promo Code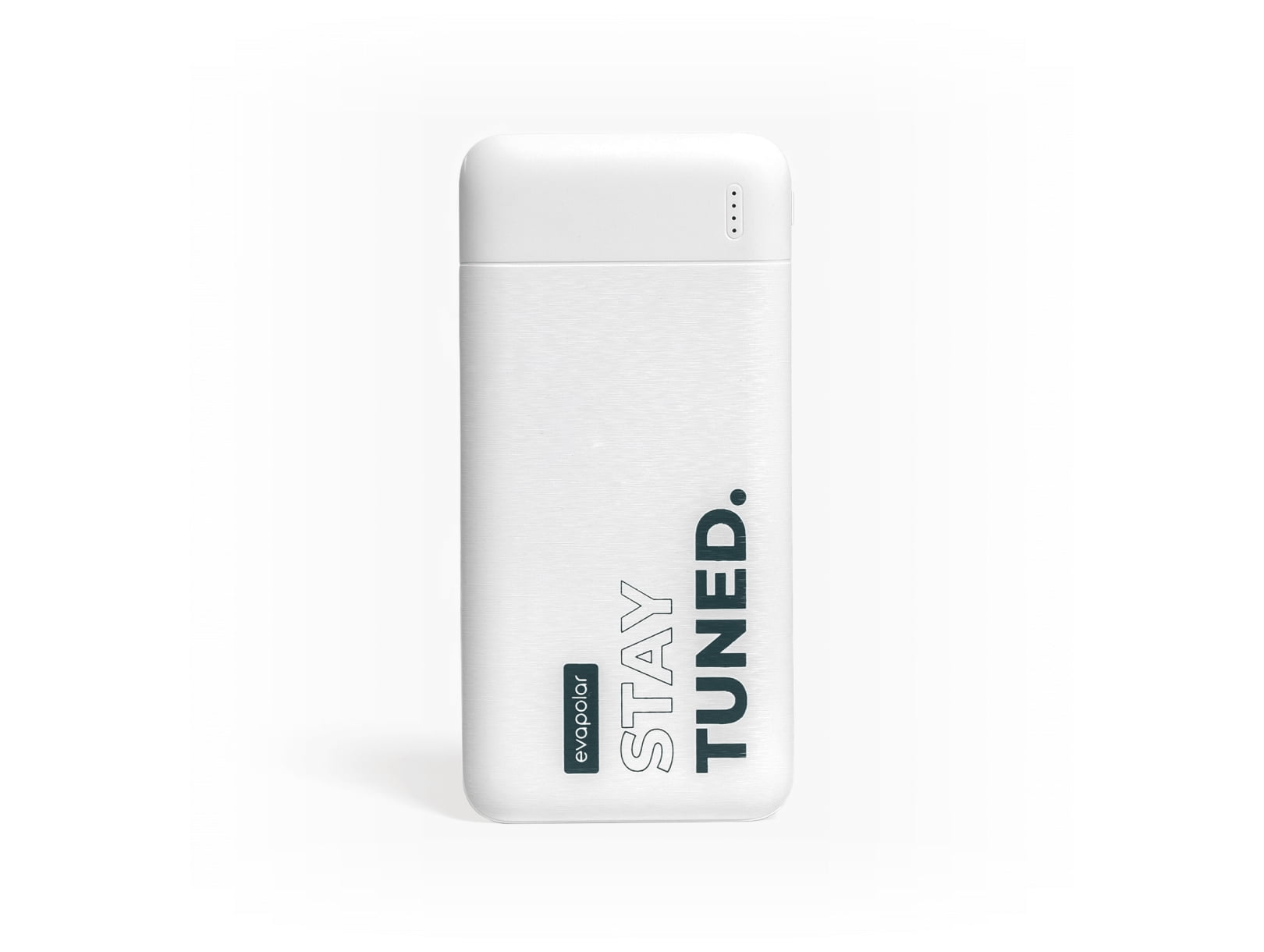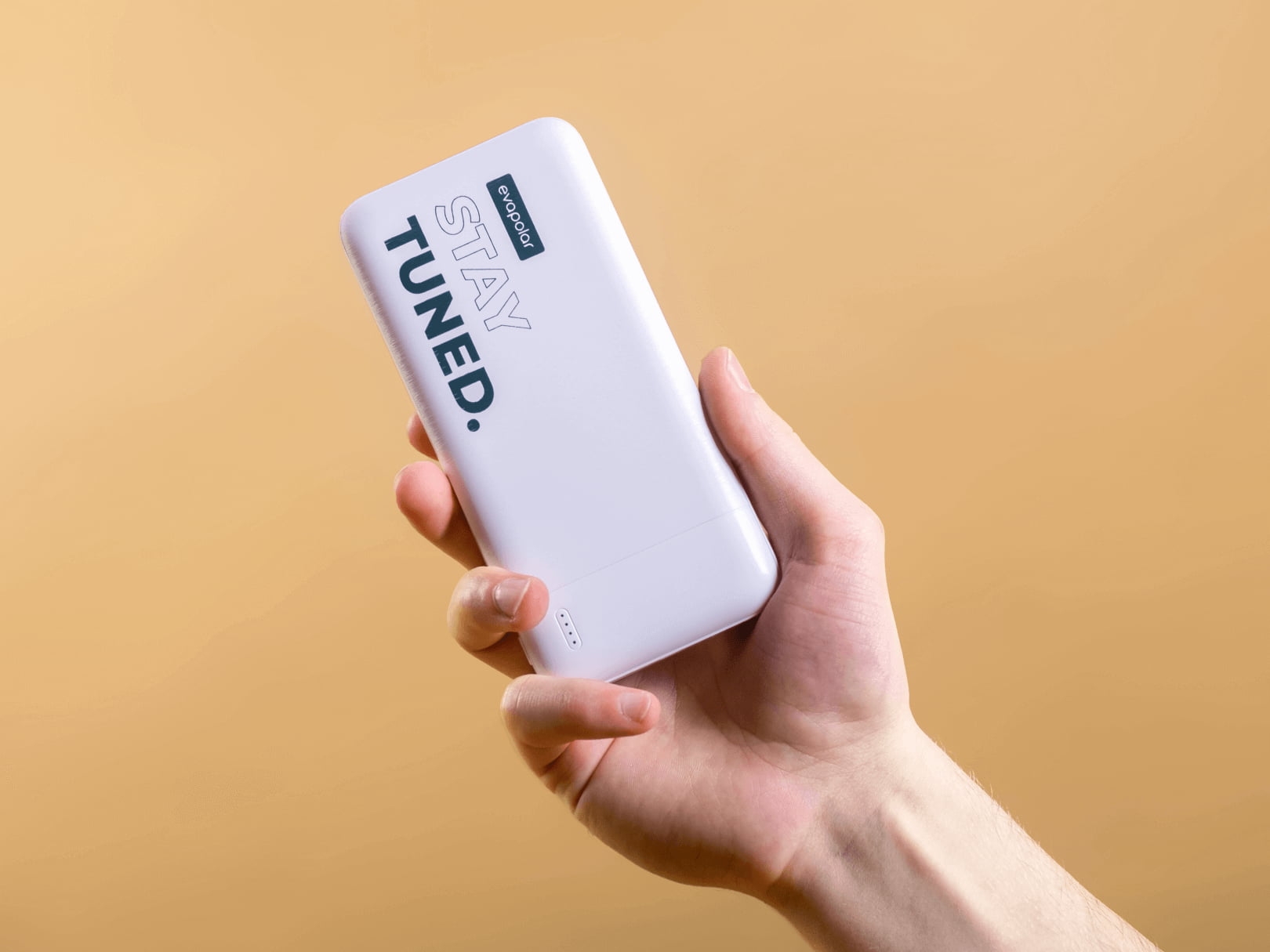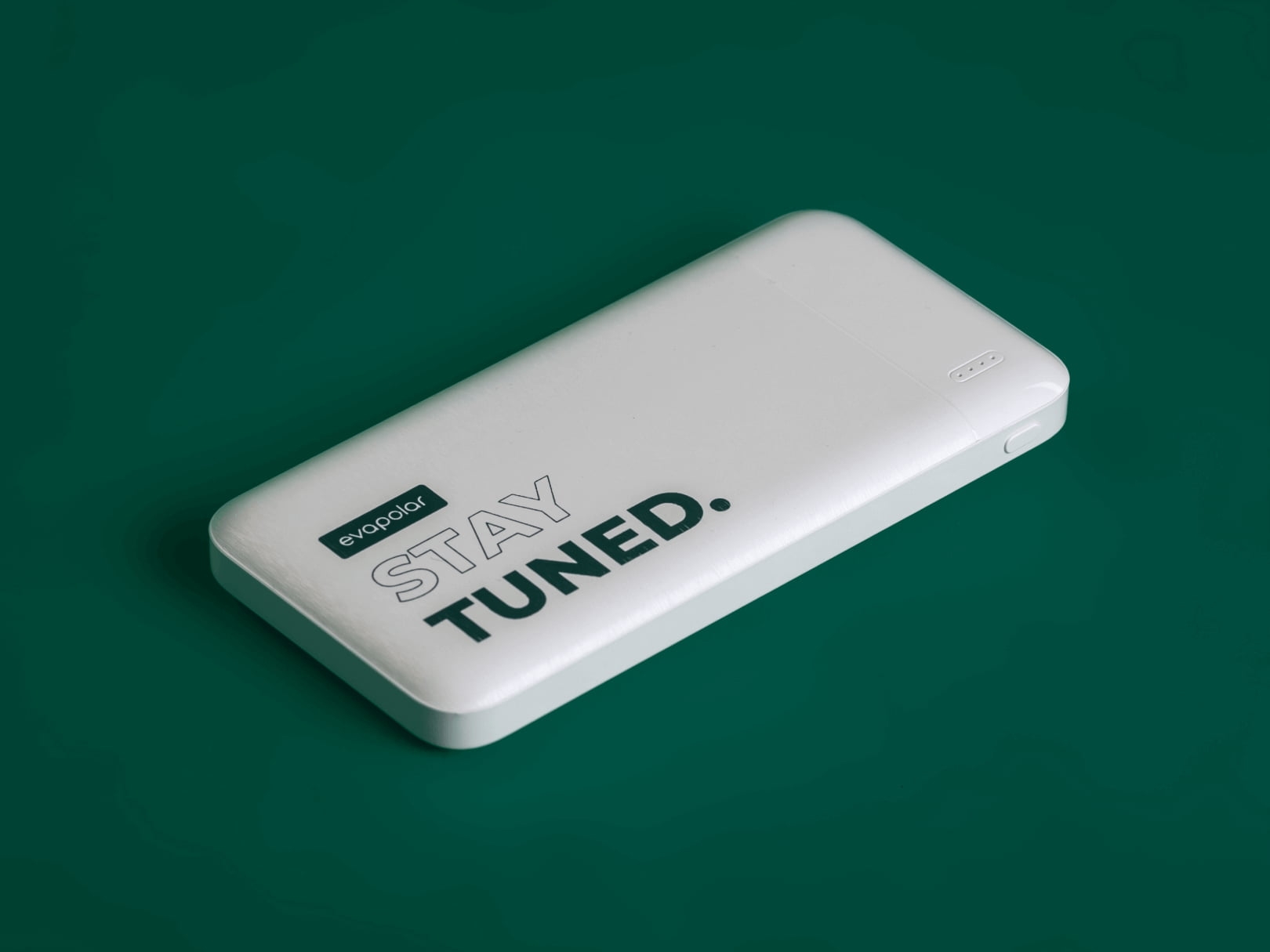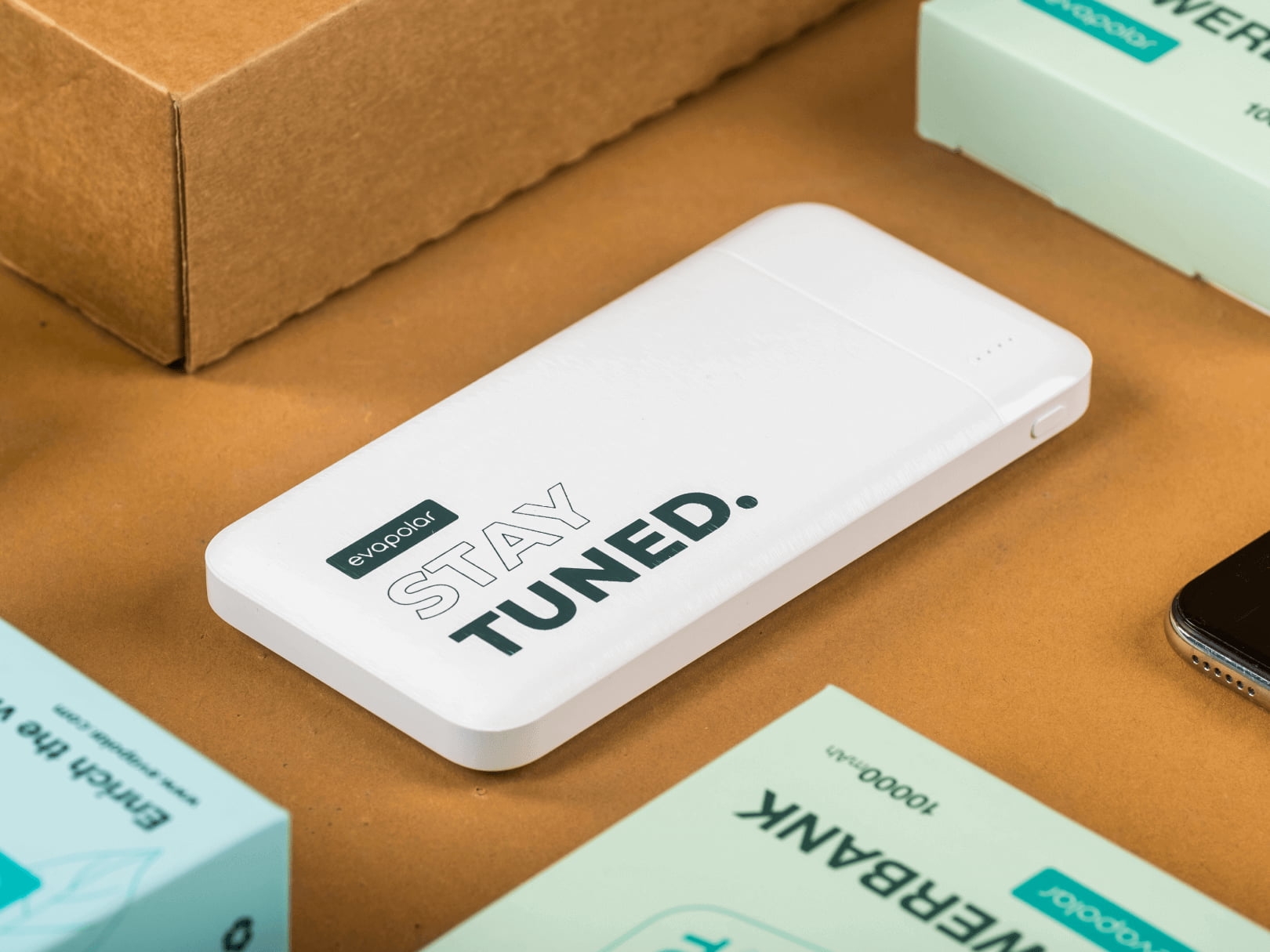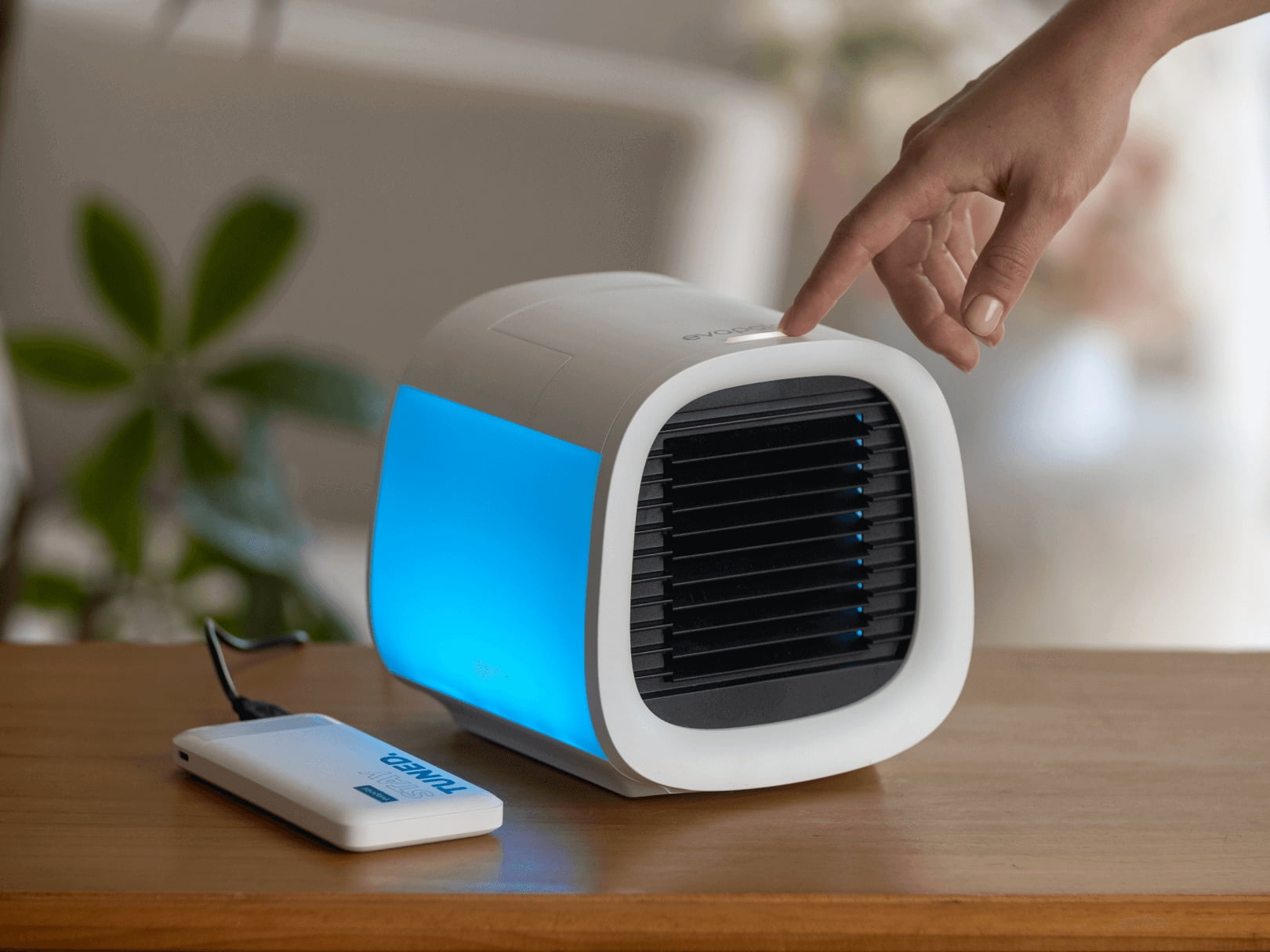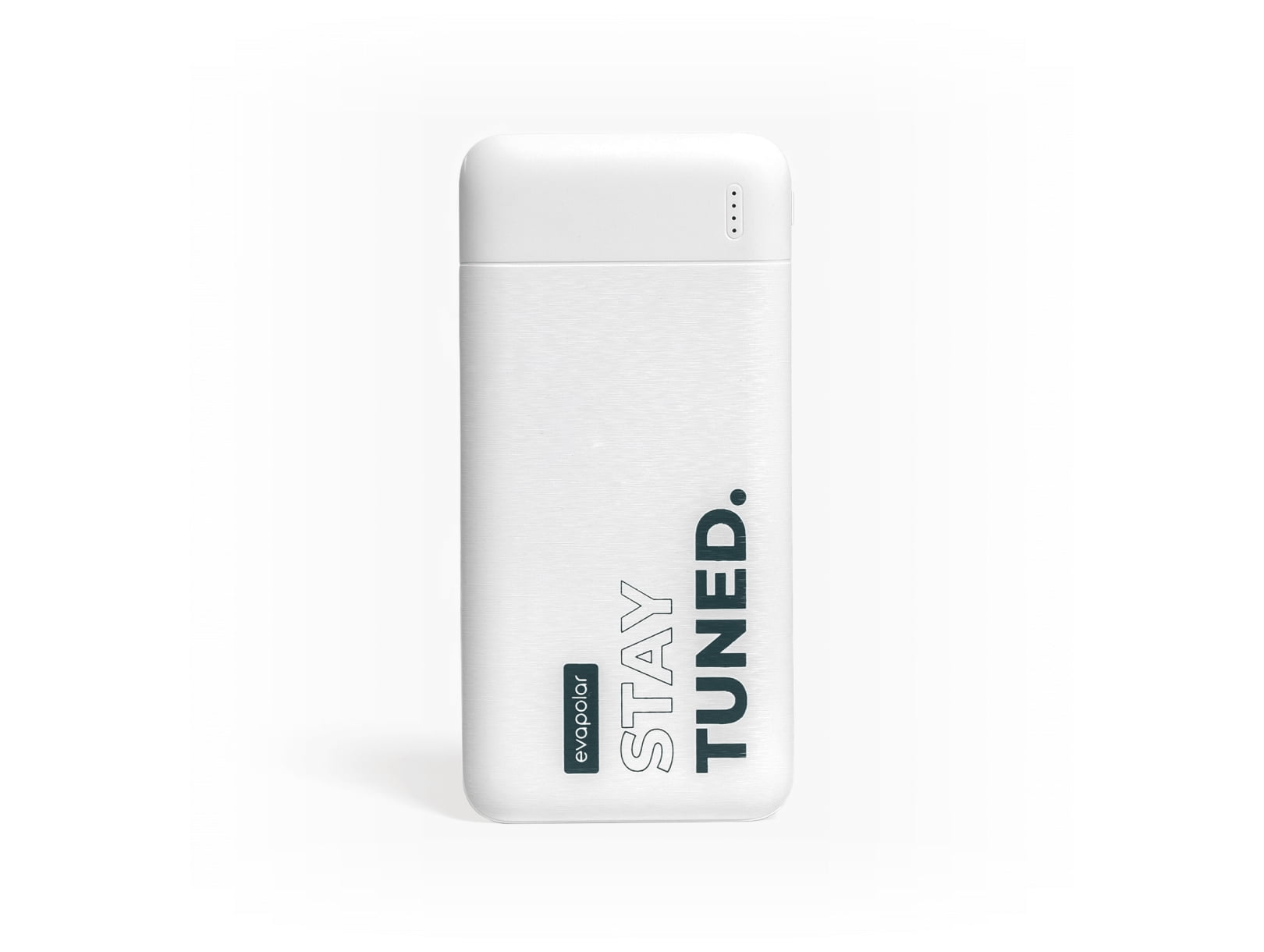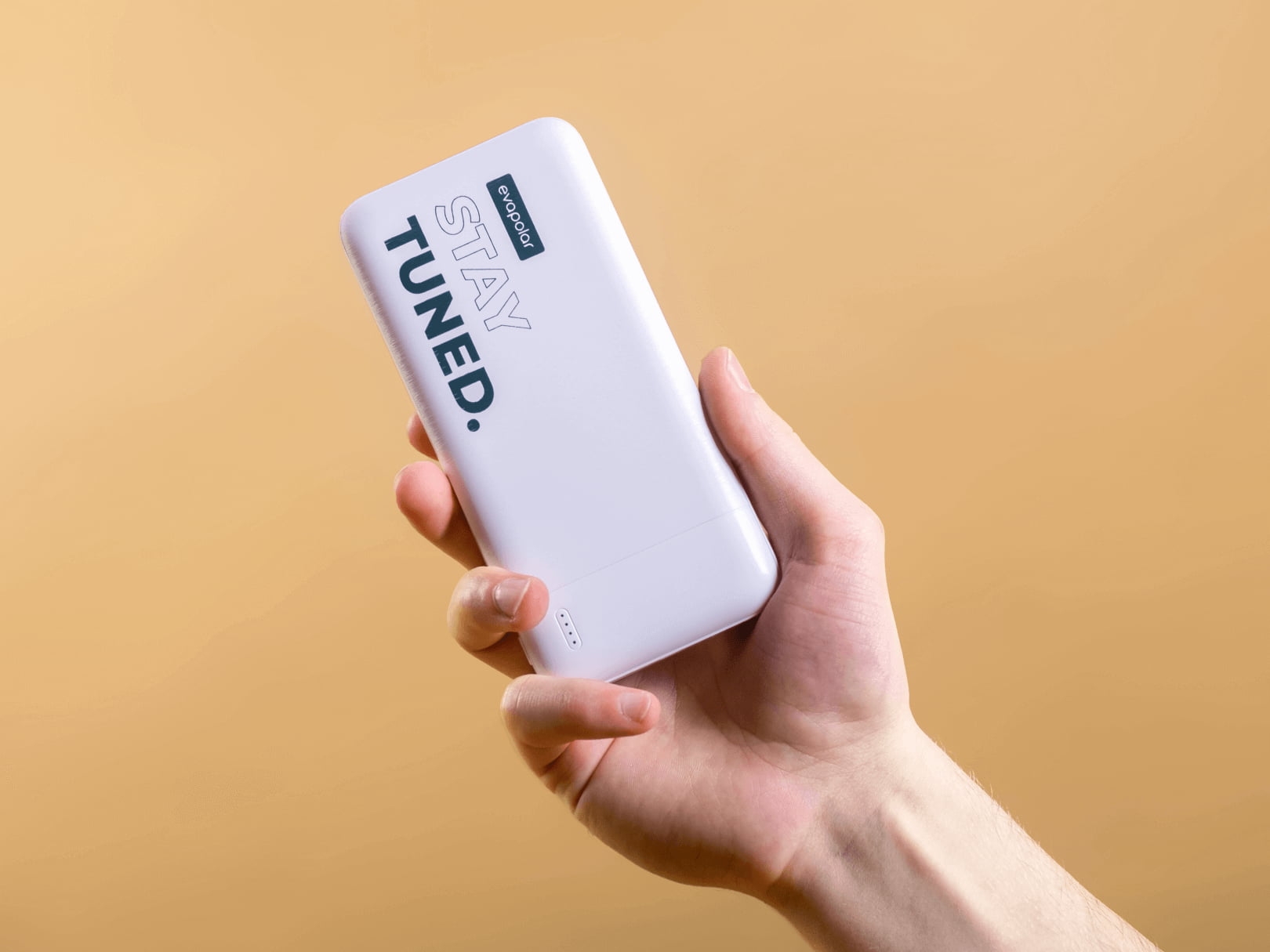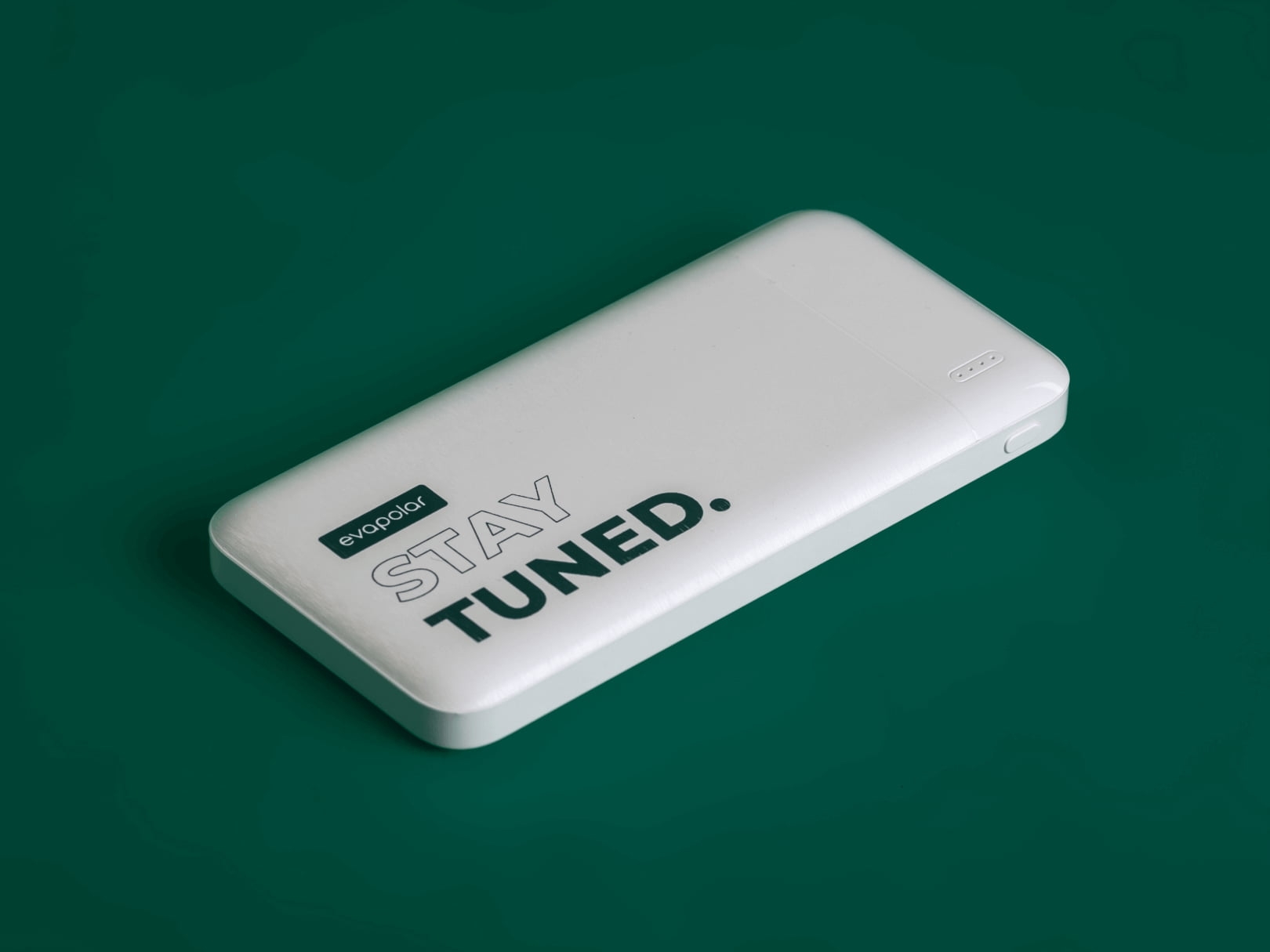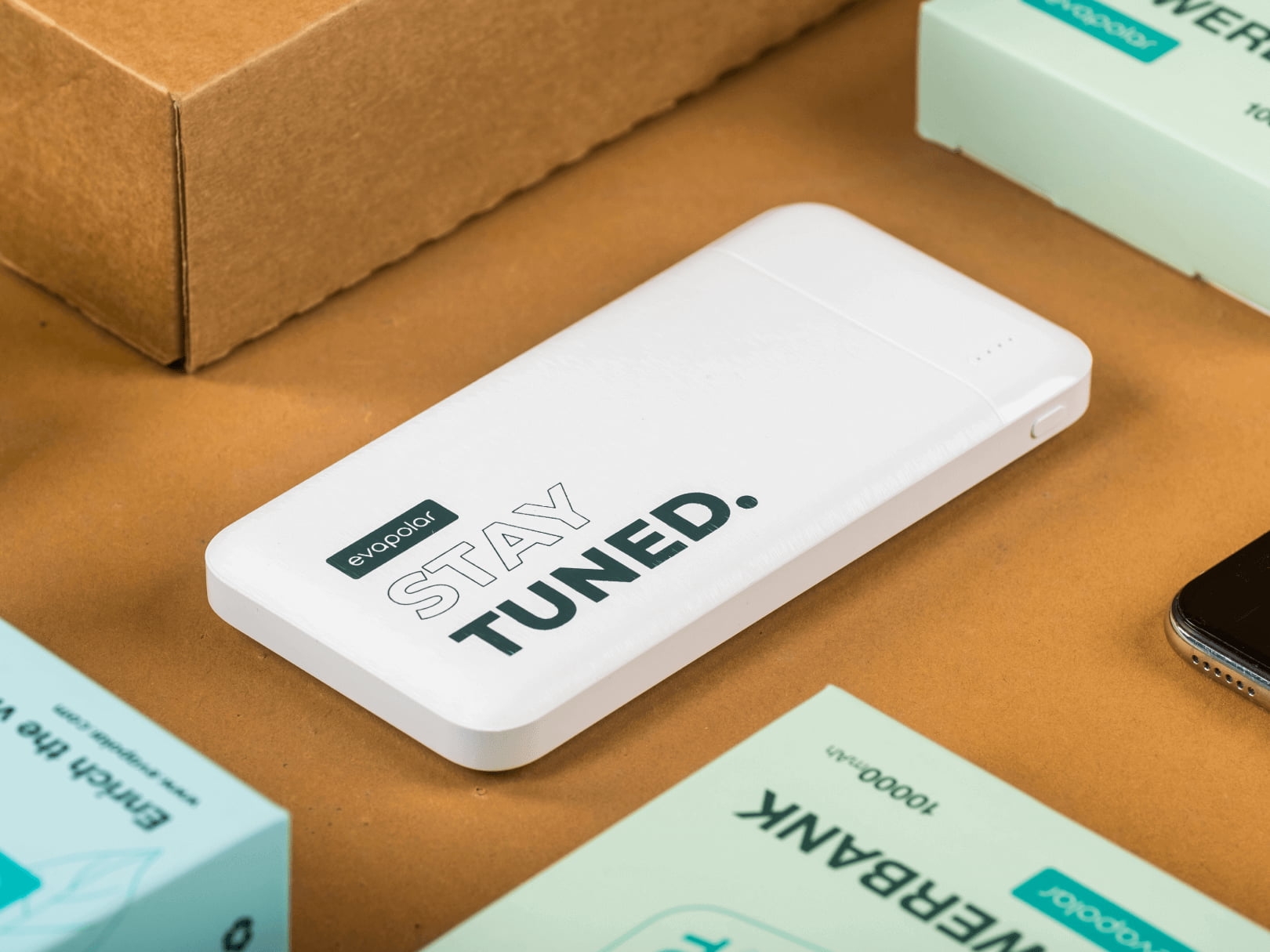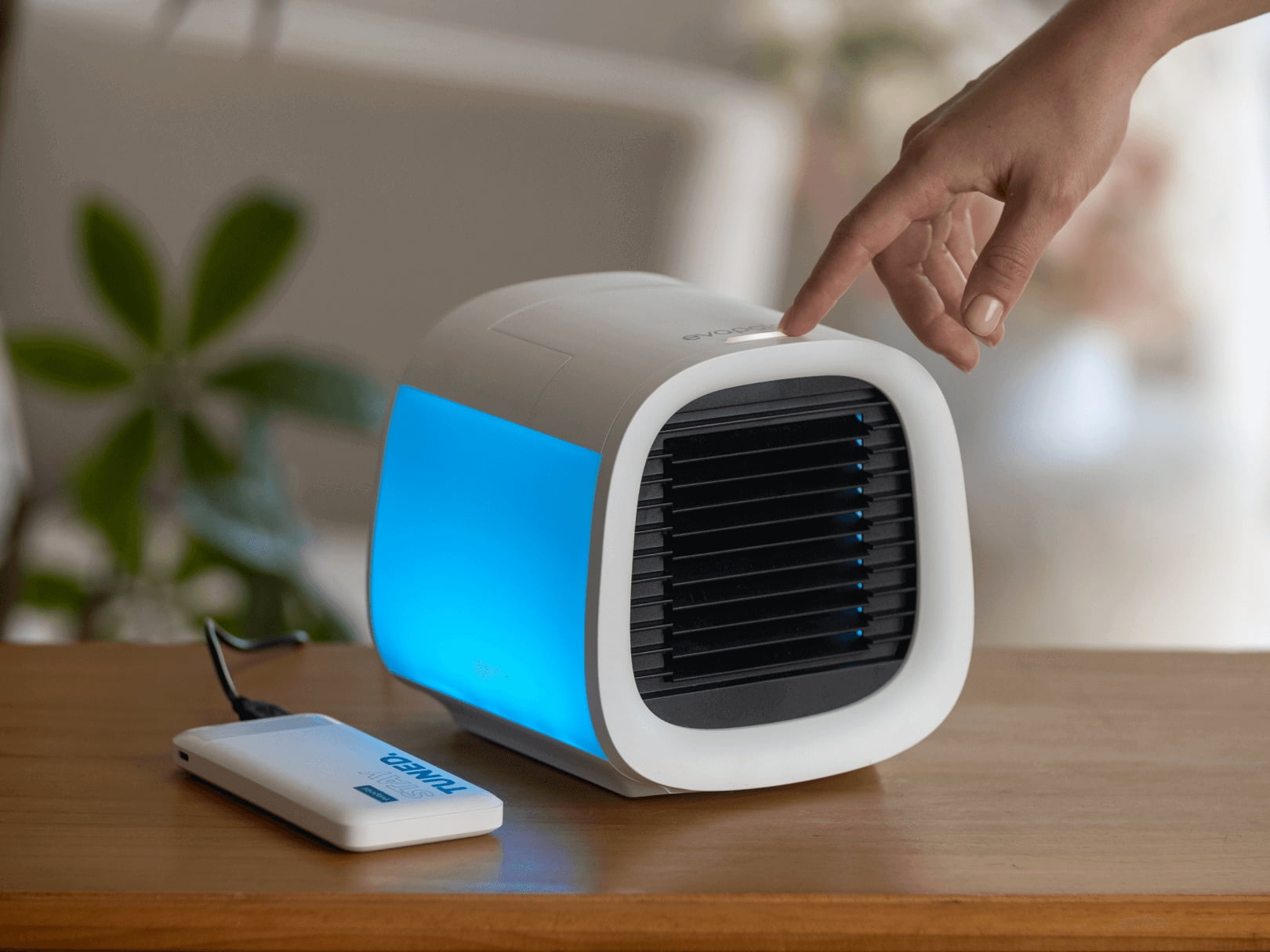 evaBANK
Power bank
Long-playing power bank is a must-have accessory for everyone. Especially for those who move around and want to feel more comfortable and confident out-of-home. Connect your Evapolar cooler to the evaBANK and enjoy the refreshing coolness anywhere!
Shipping worldwide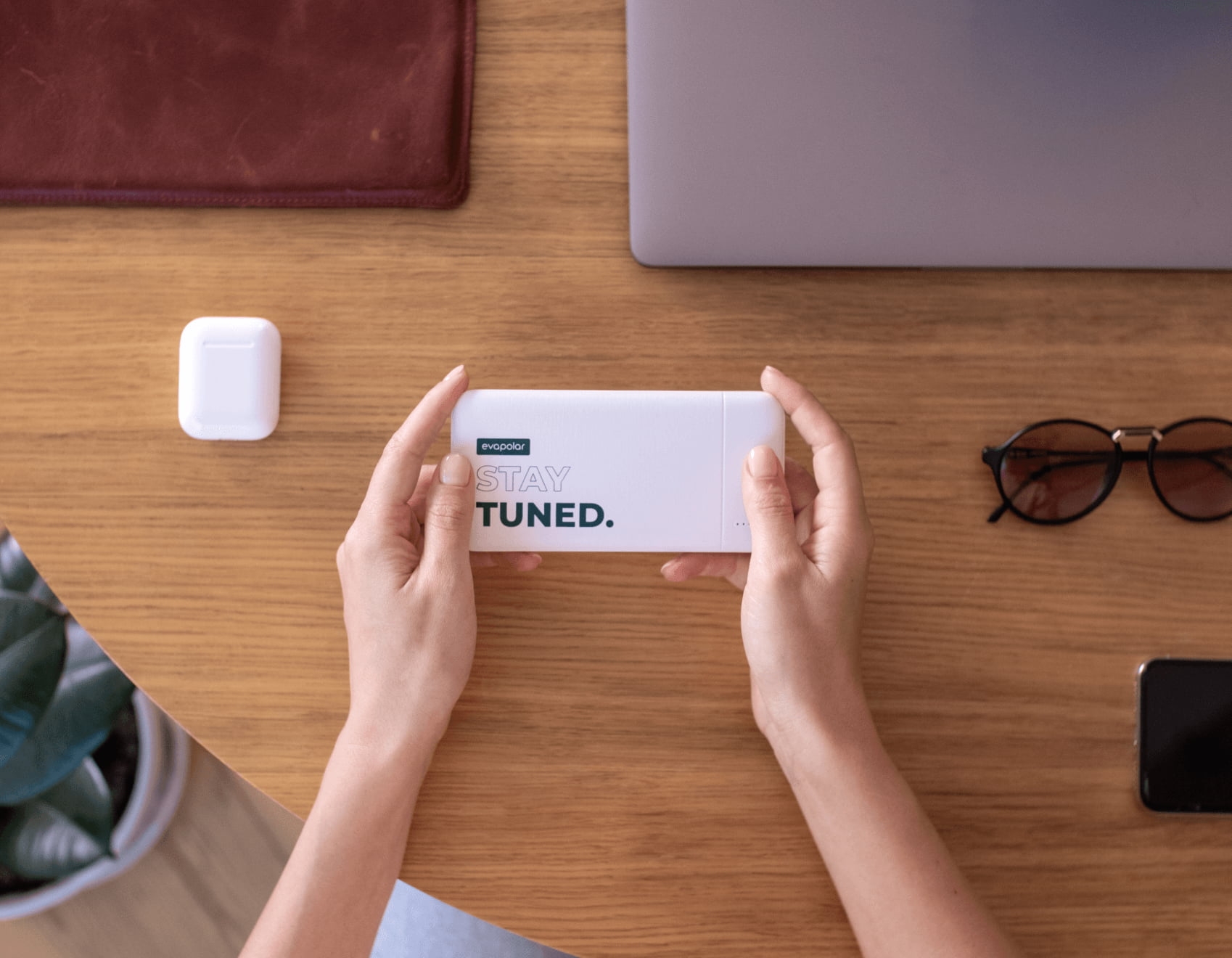 PowerfulThe capacity of this portable charger is enough for a day (10000 mAh). Just plug your evaBANK in the evening and in the morning the battery will be fully charged and ready to use.
Suitable forEvapolar portable air coolers, smartphones or other portable devices. A perfect match with our coolers!
Super lightweight & compactUse evaBANK for your Evapolar cooler right in the car, tent or anywhere without electricity access. USB cable included.
Dual outputWith this feature, you can charge two devices simultaneously. For instance, you can use the Evapolar air cooler and charge your mobile phone at the same time. The LCD indicator on the device will display the battery level.
Size:

17.50 x 9 x 2.50 cm / 6.90 x 3.55 x 0.99 inch

Net weight:

0.28 kg / 0.616 lb

Connector-type:

Micro USB

Battery Capacity:

10000 Milliamp Hours

Battery Cell Composition:

Polymer
FAQ
How much does Evapolar reduce the temperature and what size area can it cool down?
Evapolar devices were designed as personal units, cooling not an entire room but the user's personal area. To feel the maximum cooling effect, you have to be in the center of the device's airflow with the device's front grills facing towards you, within 1-1,5 m distance from the device.The outgoing temperature depends on the air temperature and humidity level in the area. Good ventilation is also very important. The maximum temperature decrease that can be reached is 10-12°C (18-19°F).
How does Evapolar work?
Water absorbs heat from the air to evaporate.
Learn more.

Does Evapolar work without a power supply?
No, there's no battery inside the device, but it can be powered from the power bank.
Can I set it to cool to a certain temperature?
No, you cannot regulate the outgoing temperature, because it depends on the initial air humidity and temperature.
Learn more
Do I have to replace the cartridge? How often?
Yes, the evaporative cartridge has to be replaced every 3-6 months depending on the water and air quality and, of course on the time of usage per day. Each unit already has one cartridge inside, included into the price.