Your cart is empty. Visit the shop.
Protect your devices with Cool Privilege. Read more.
0.00 USD
Shipping and taxes are calculated at checkout.
GET extra 15 USD OFF for delivery on orders over 50 USD
Apply Promo Code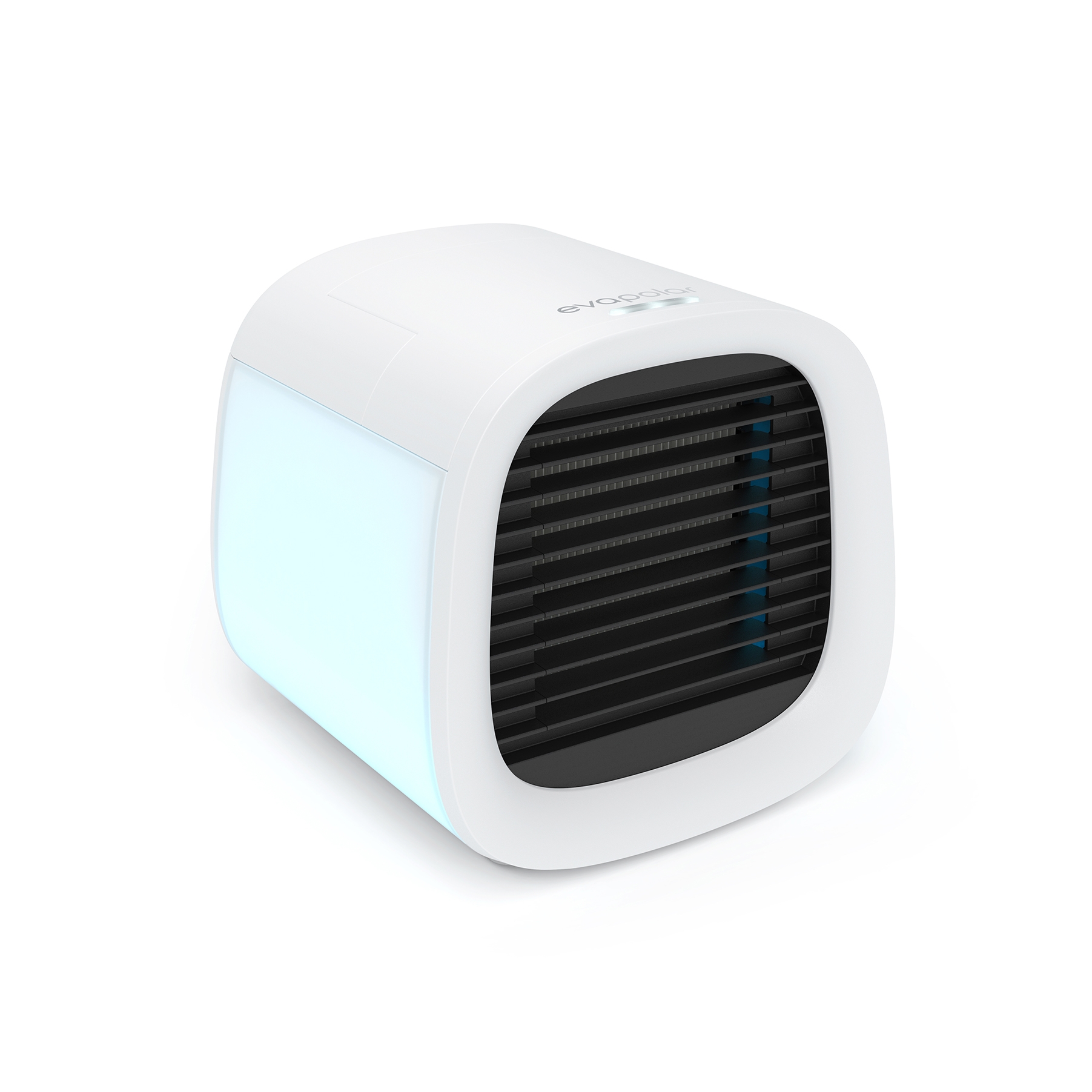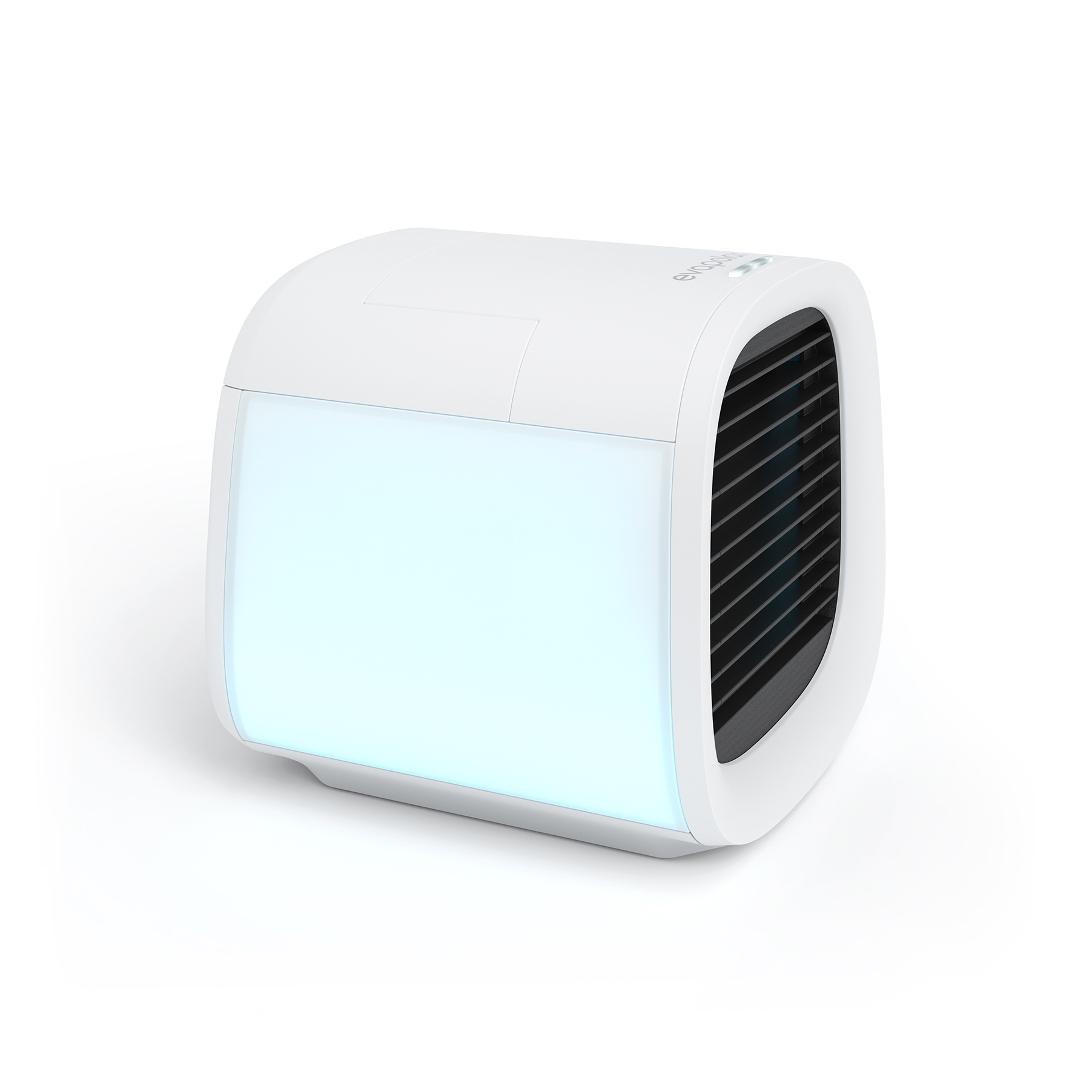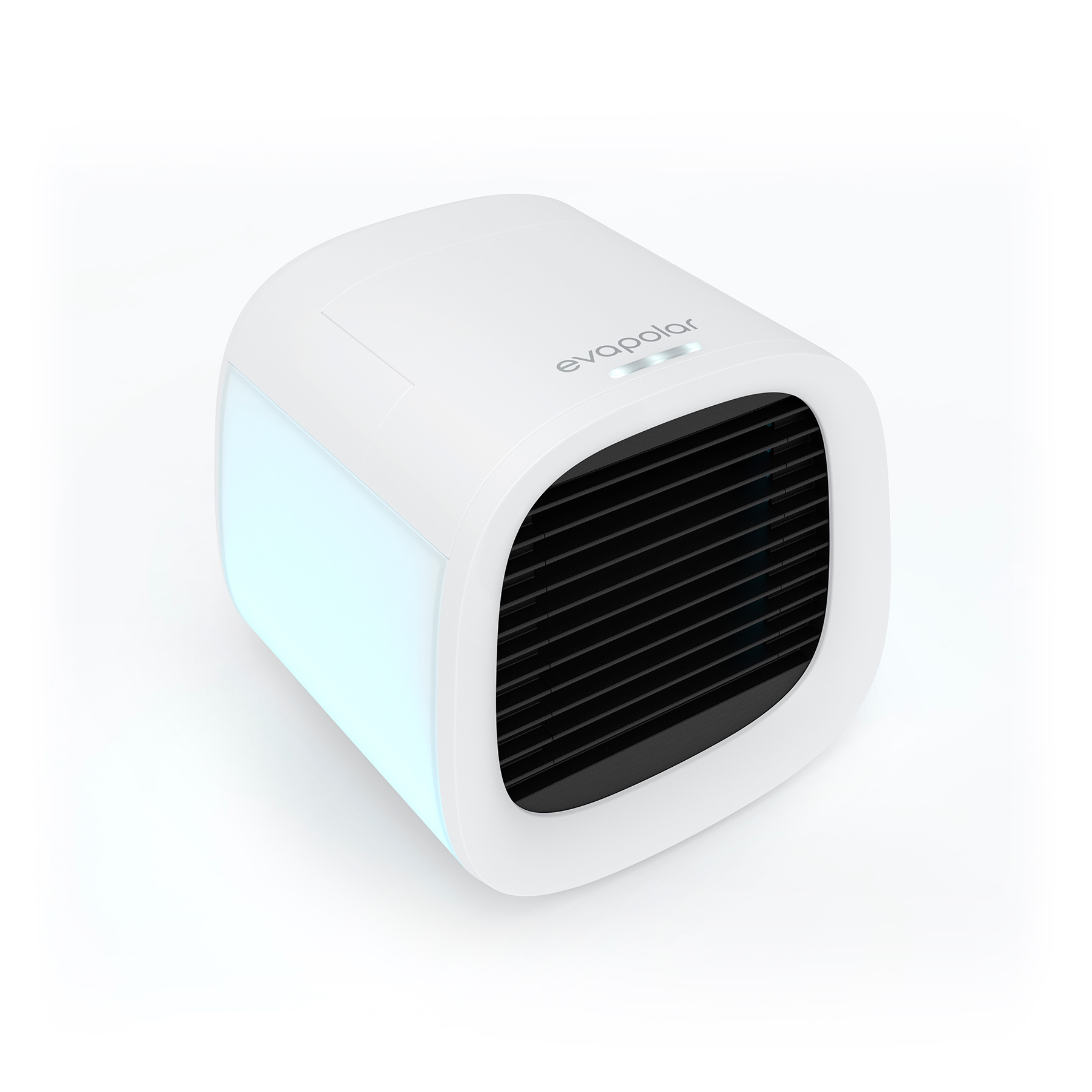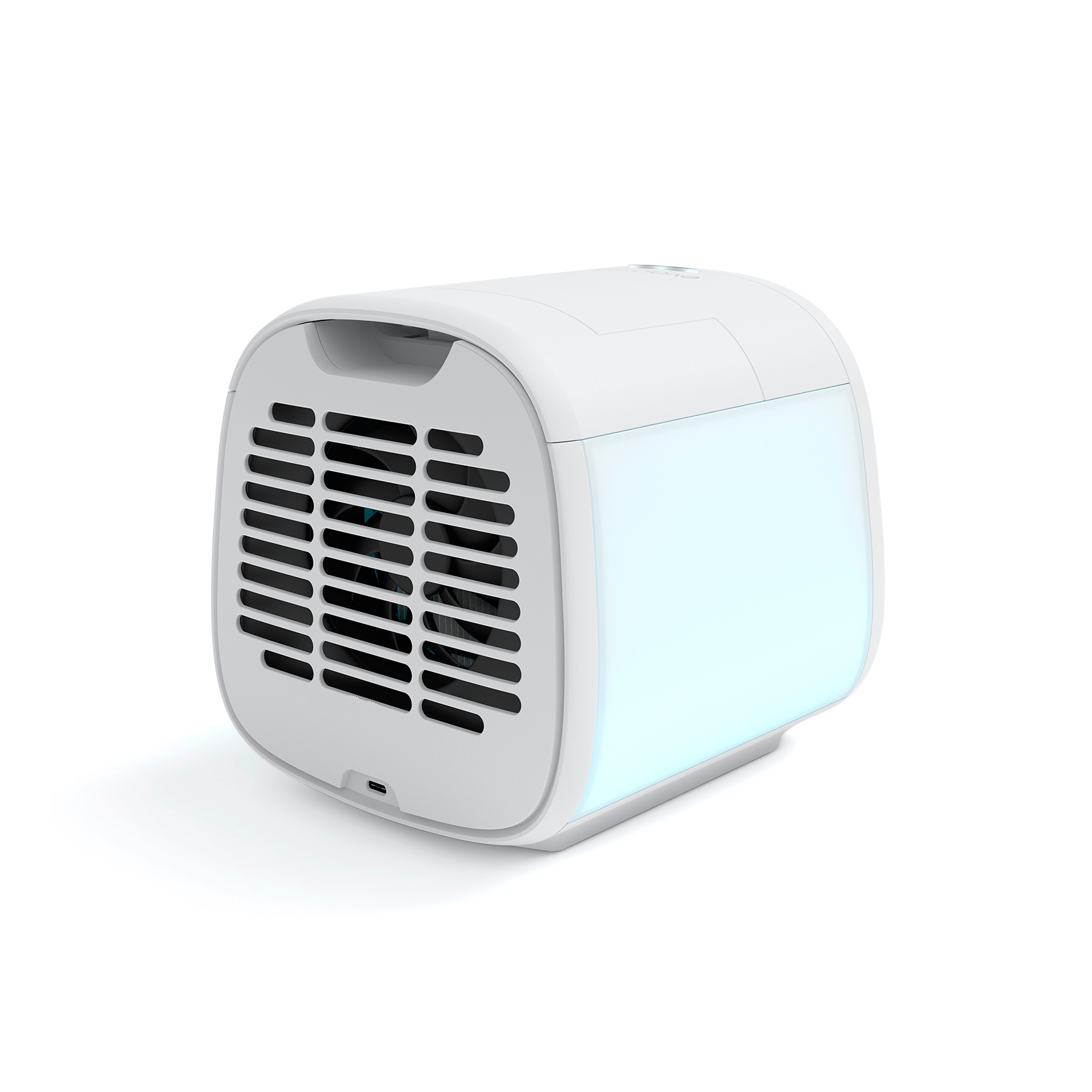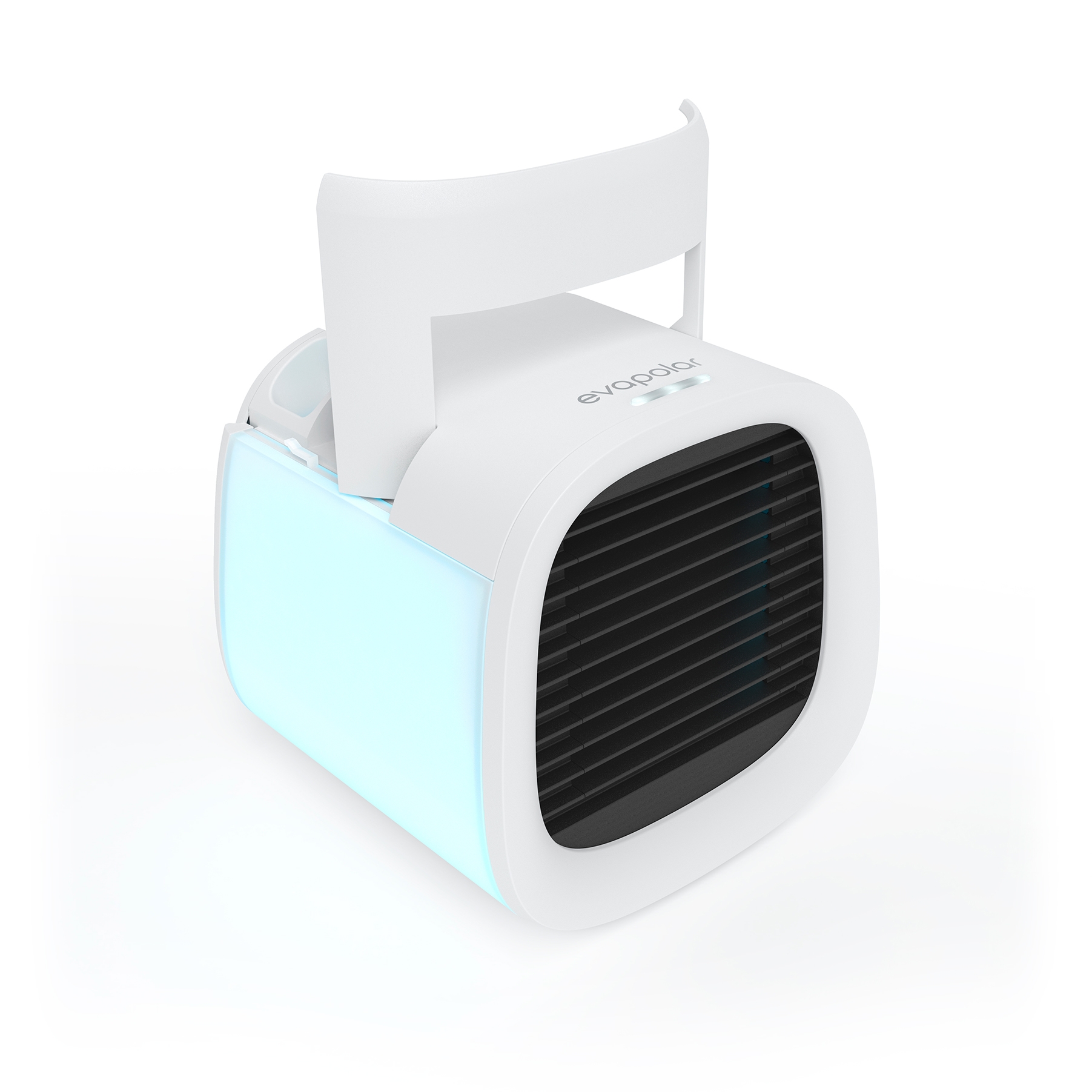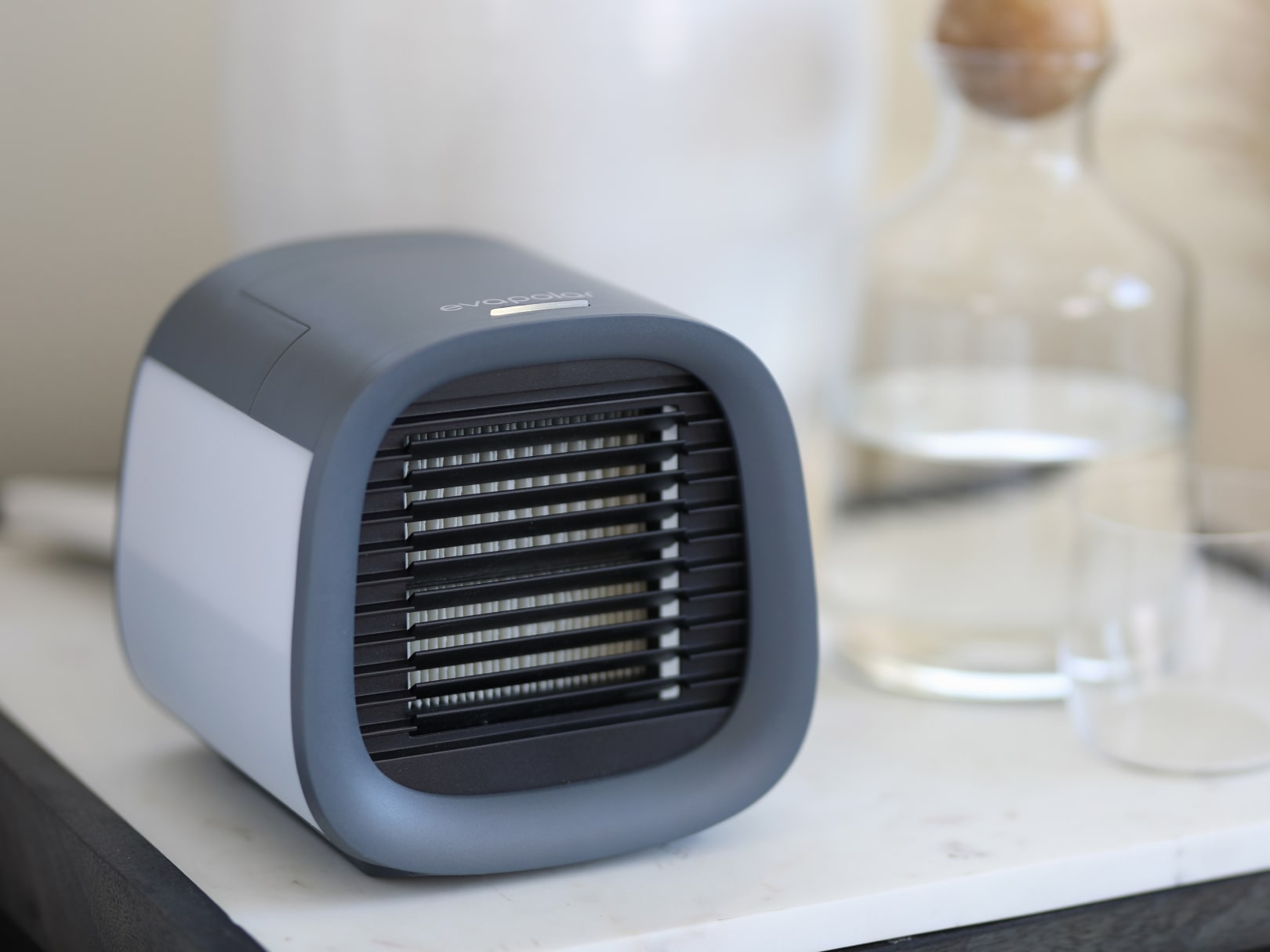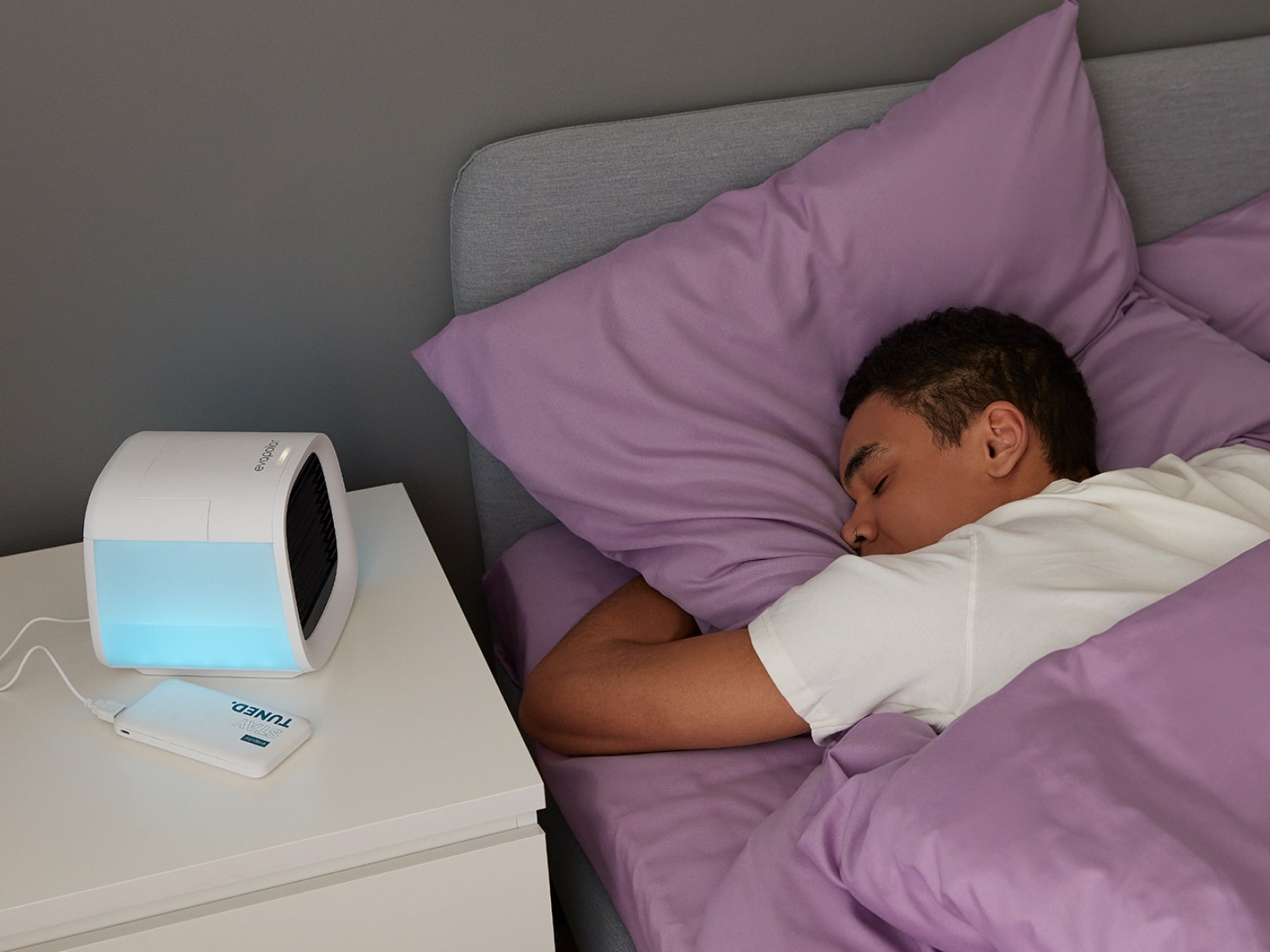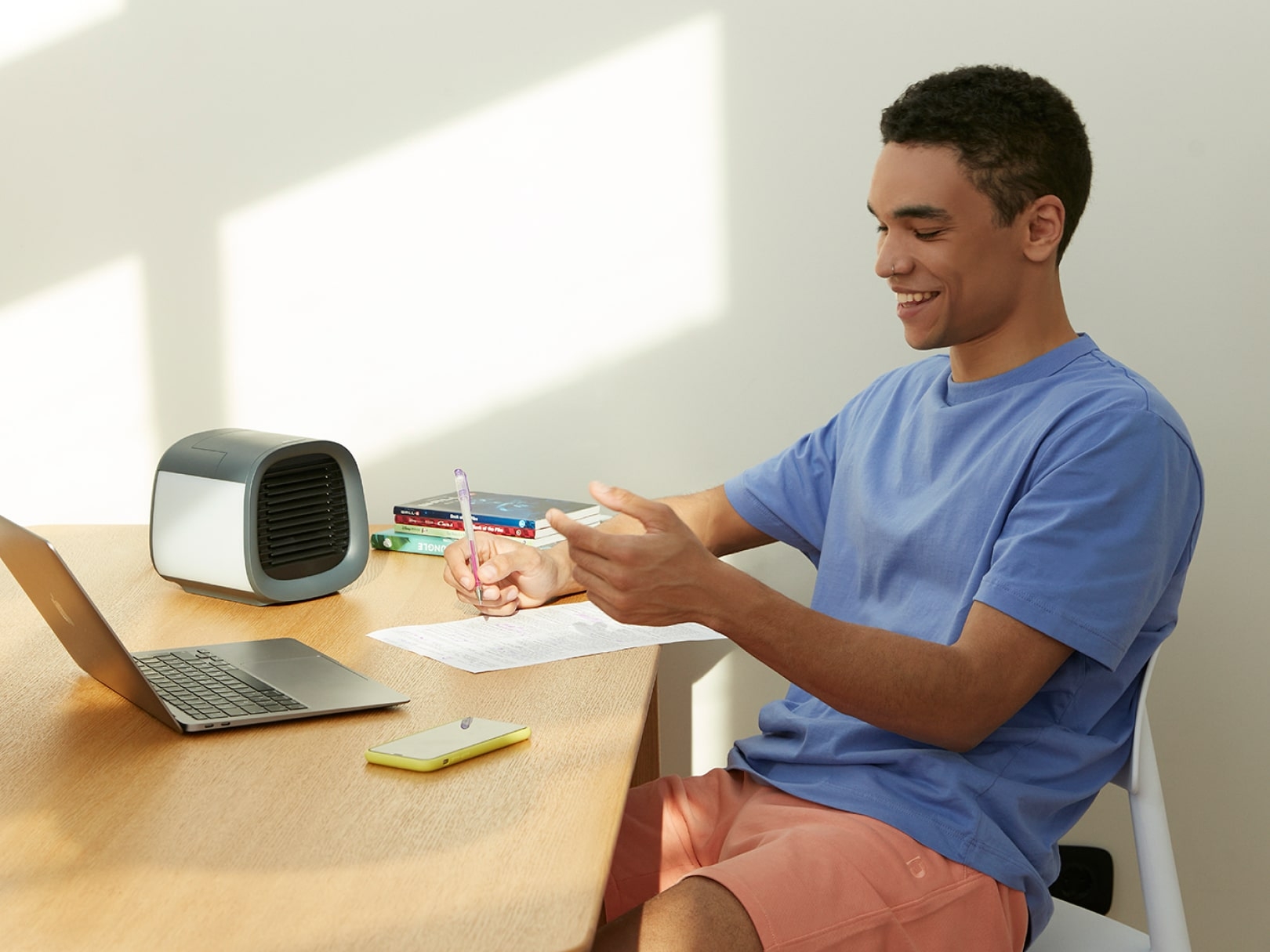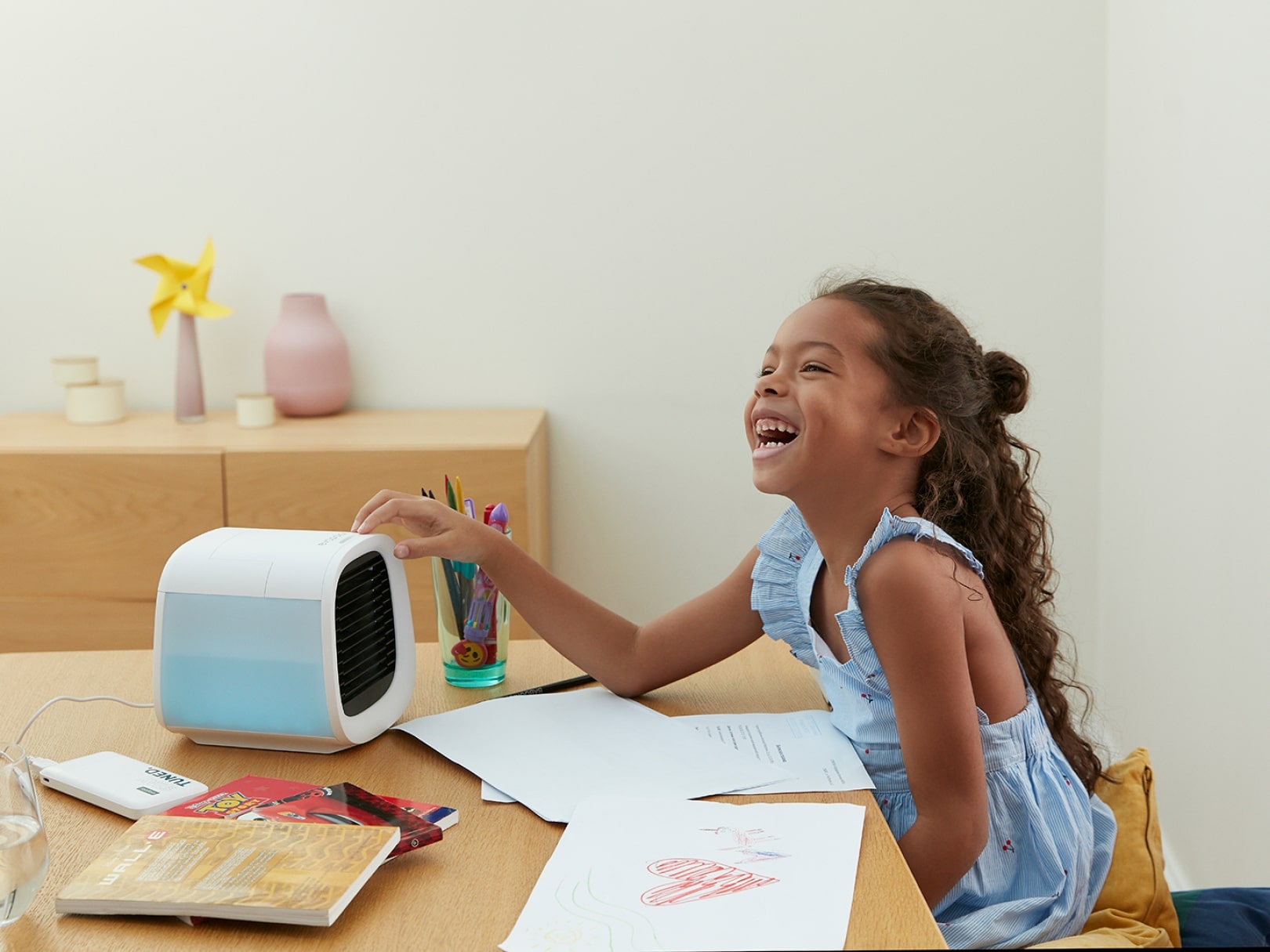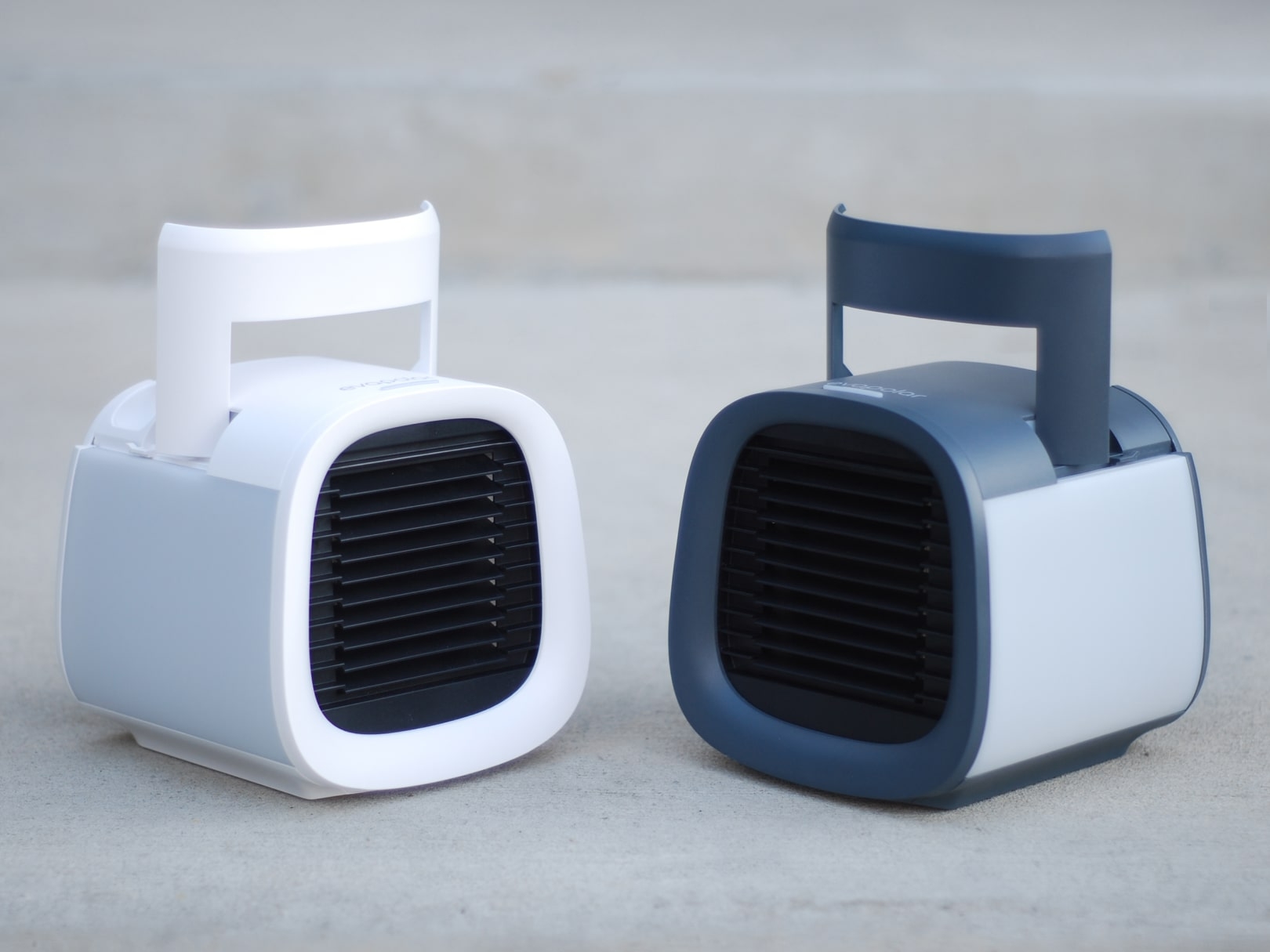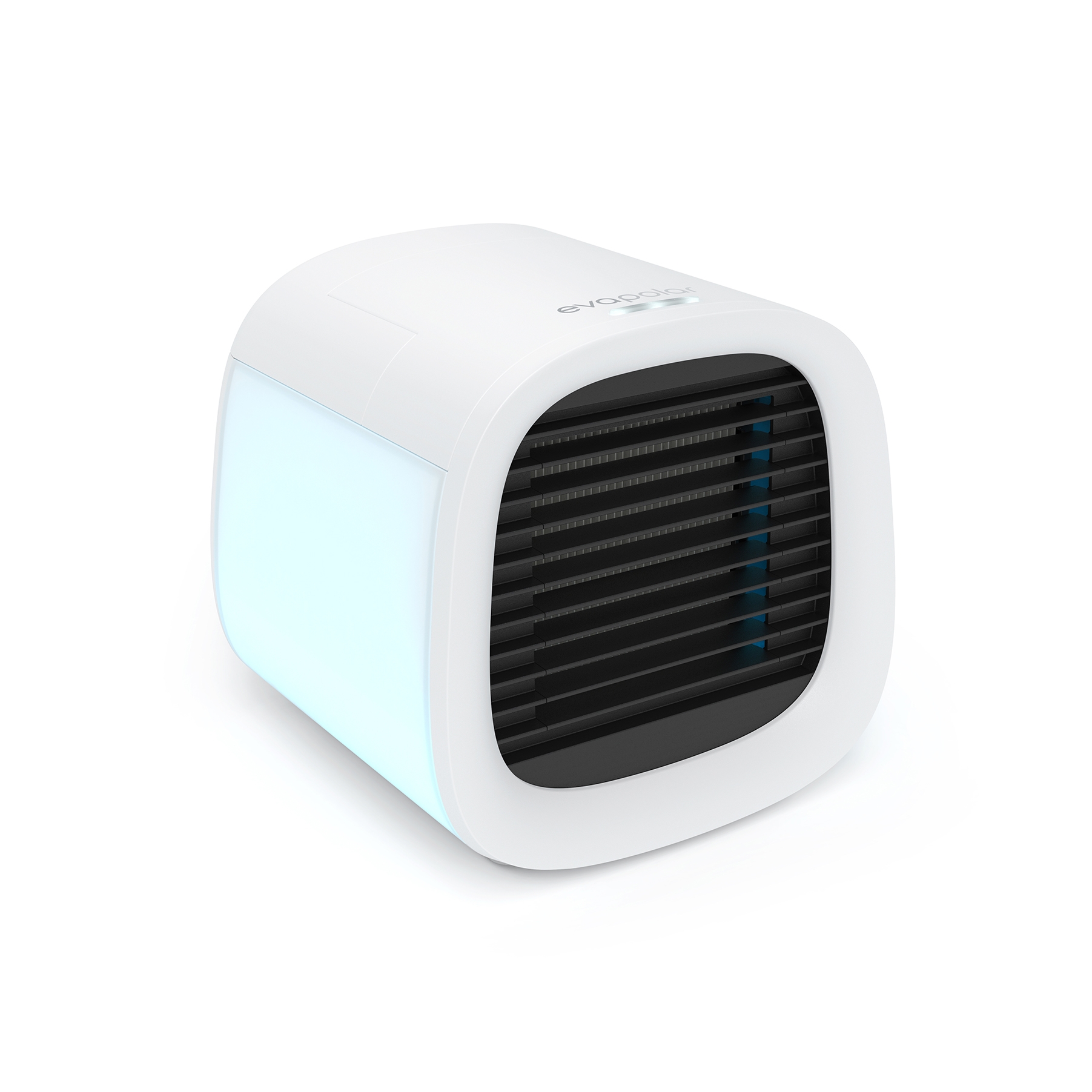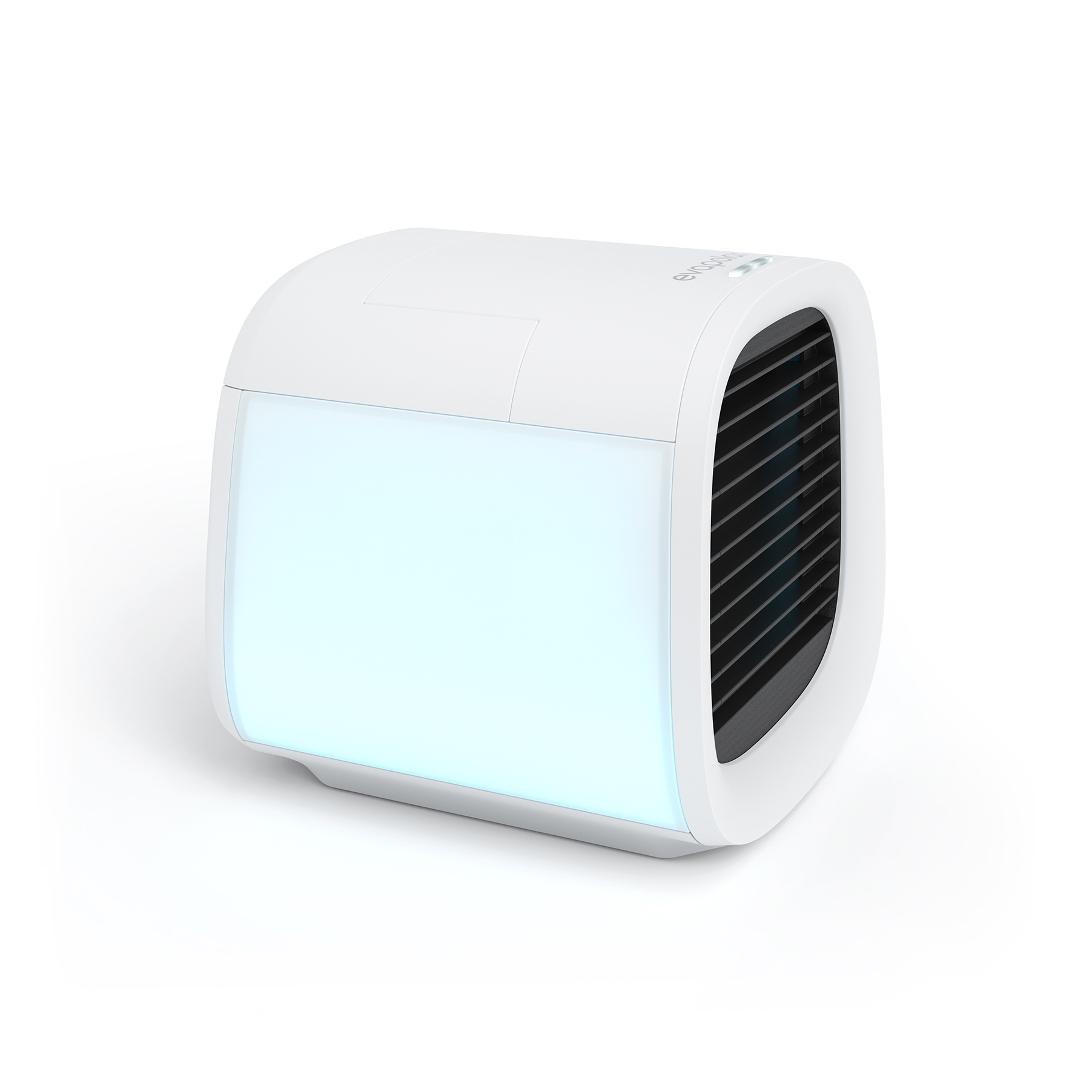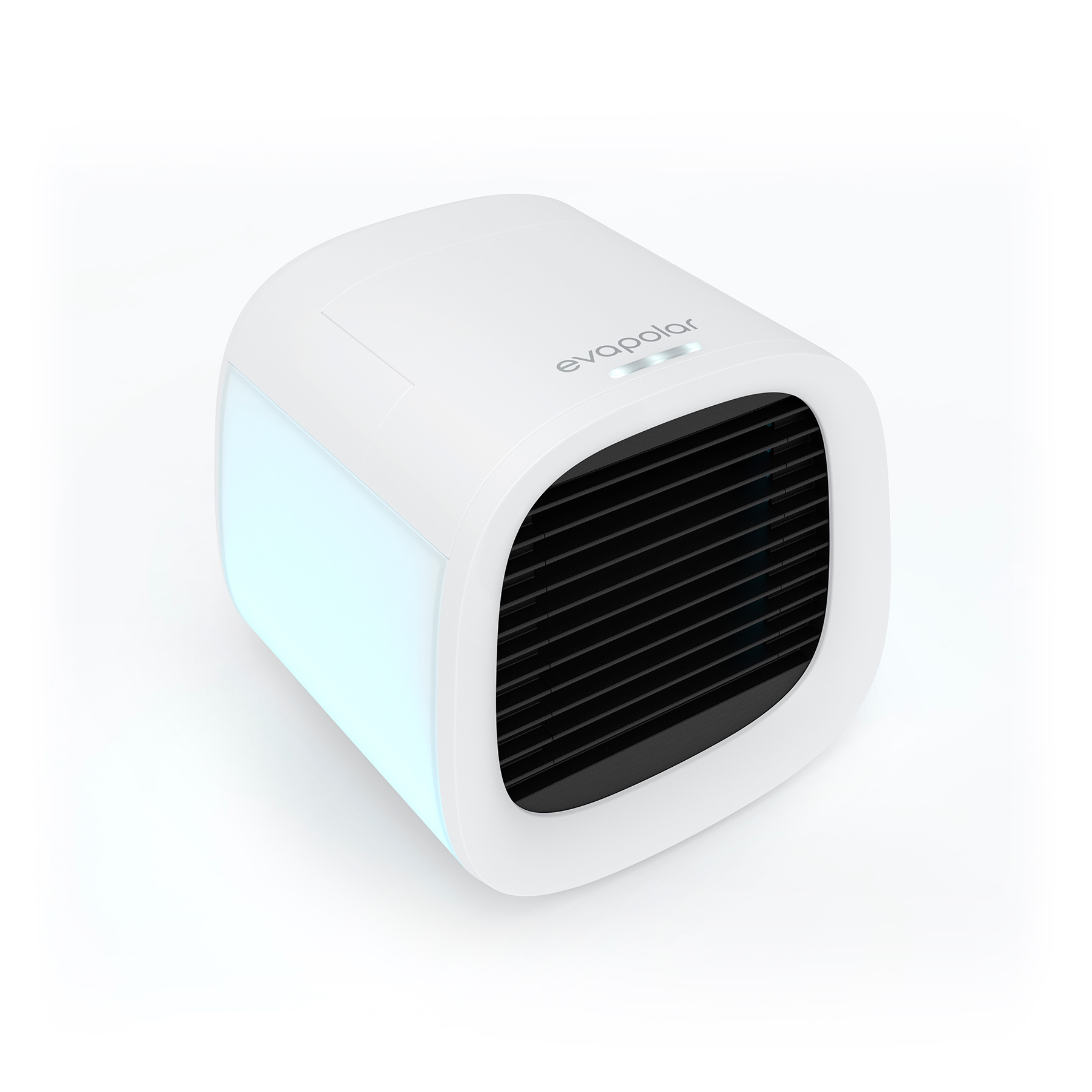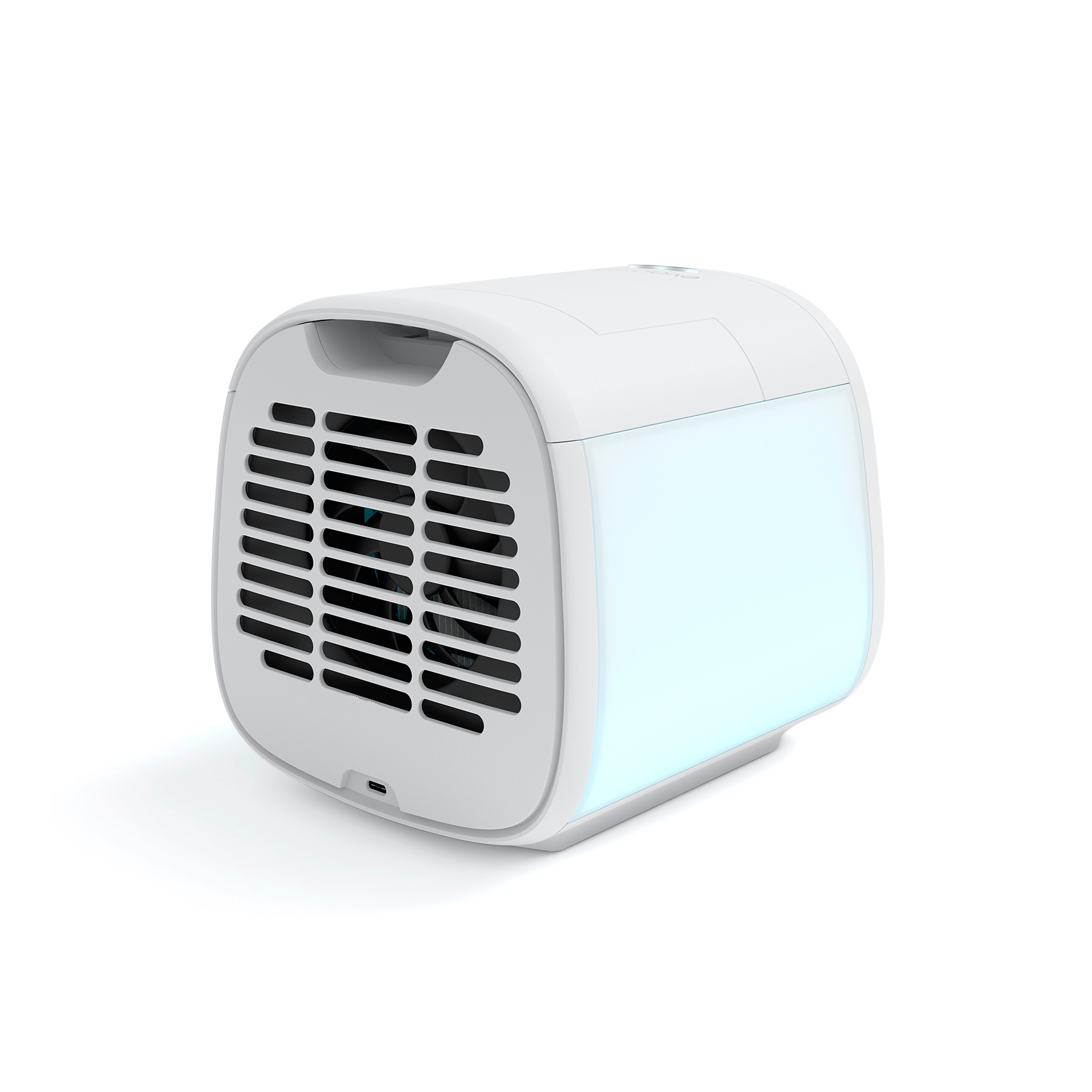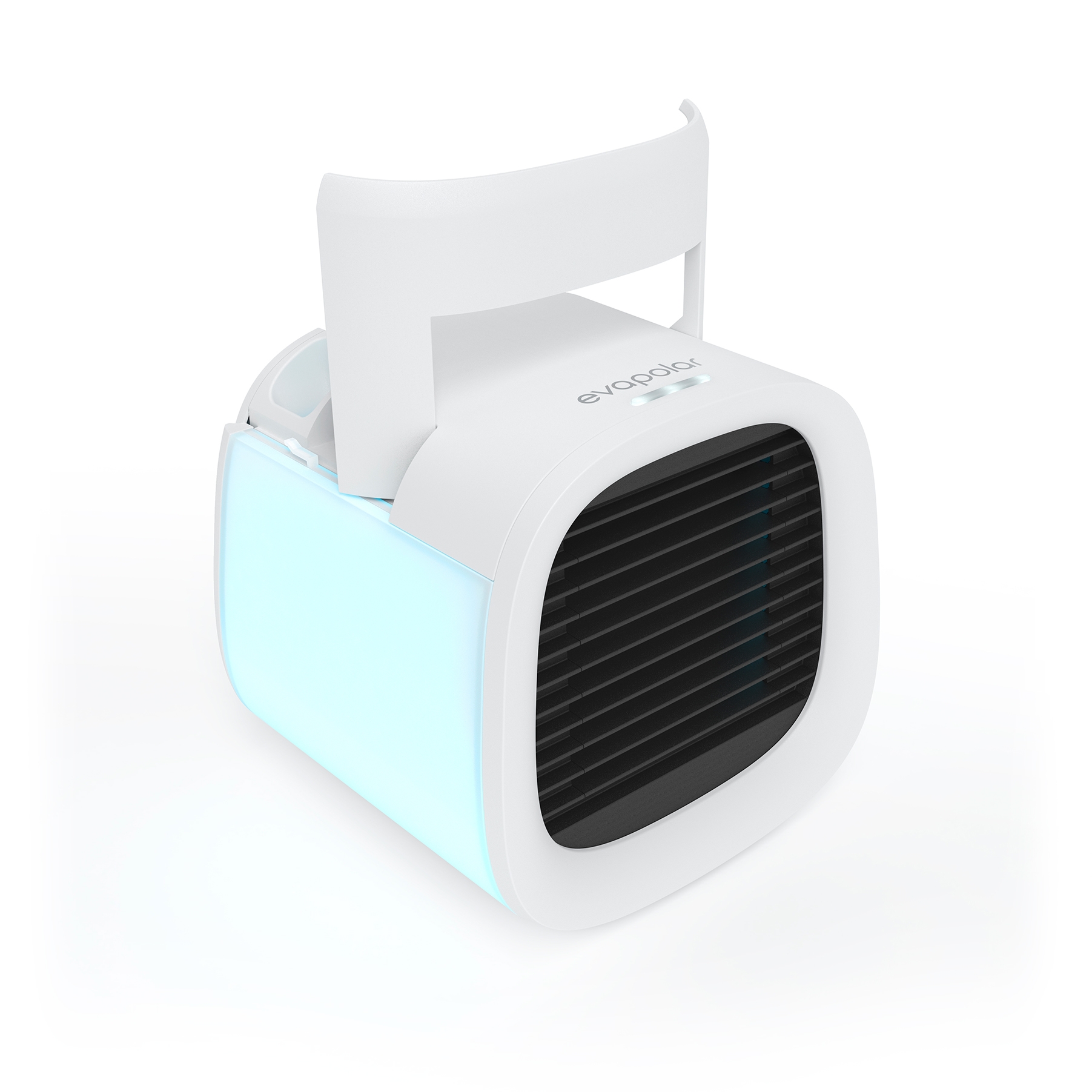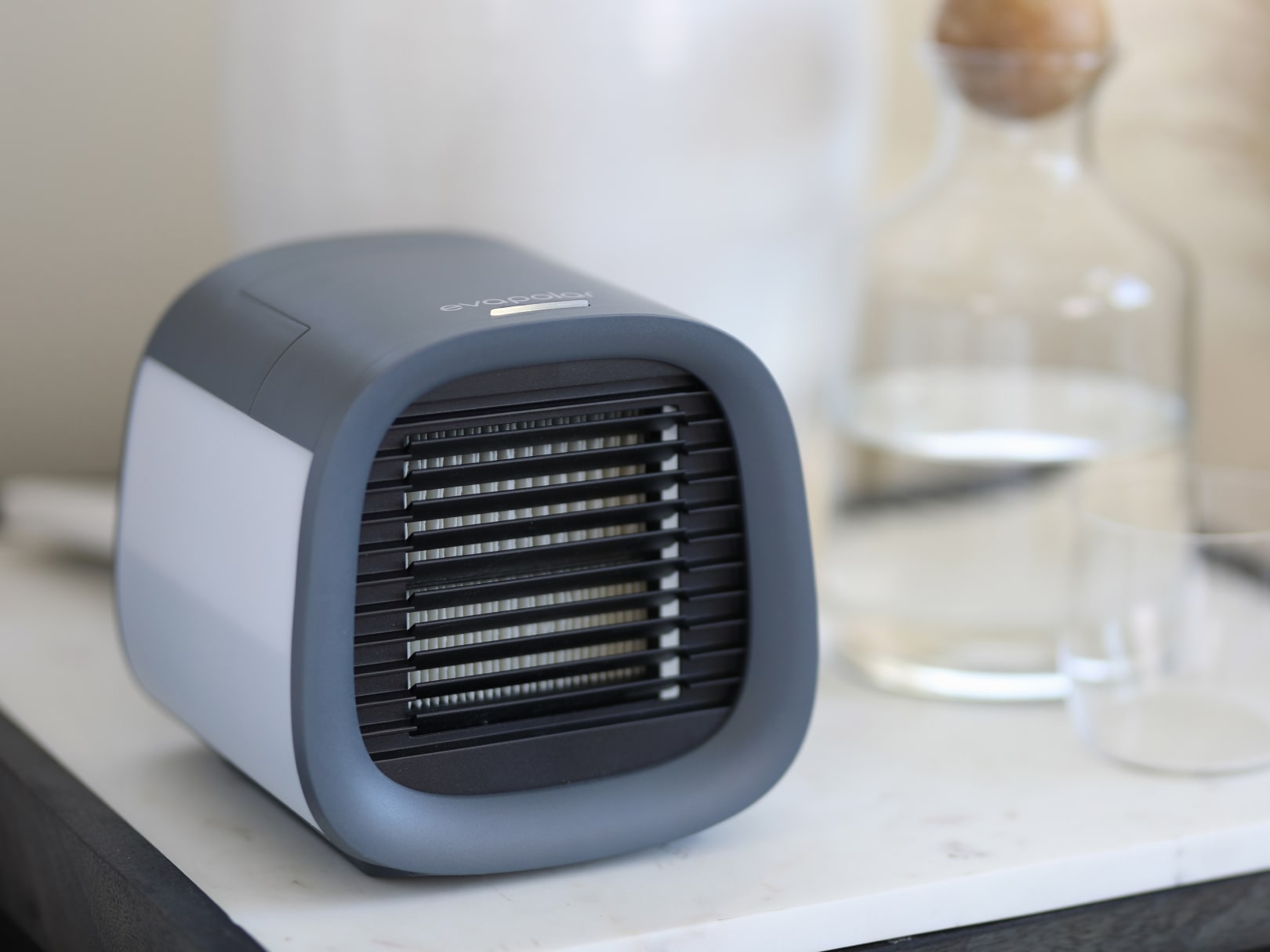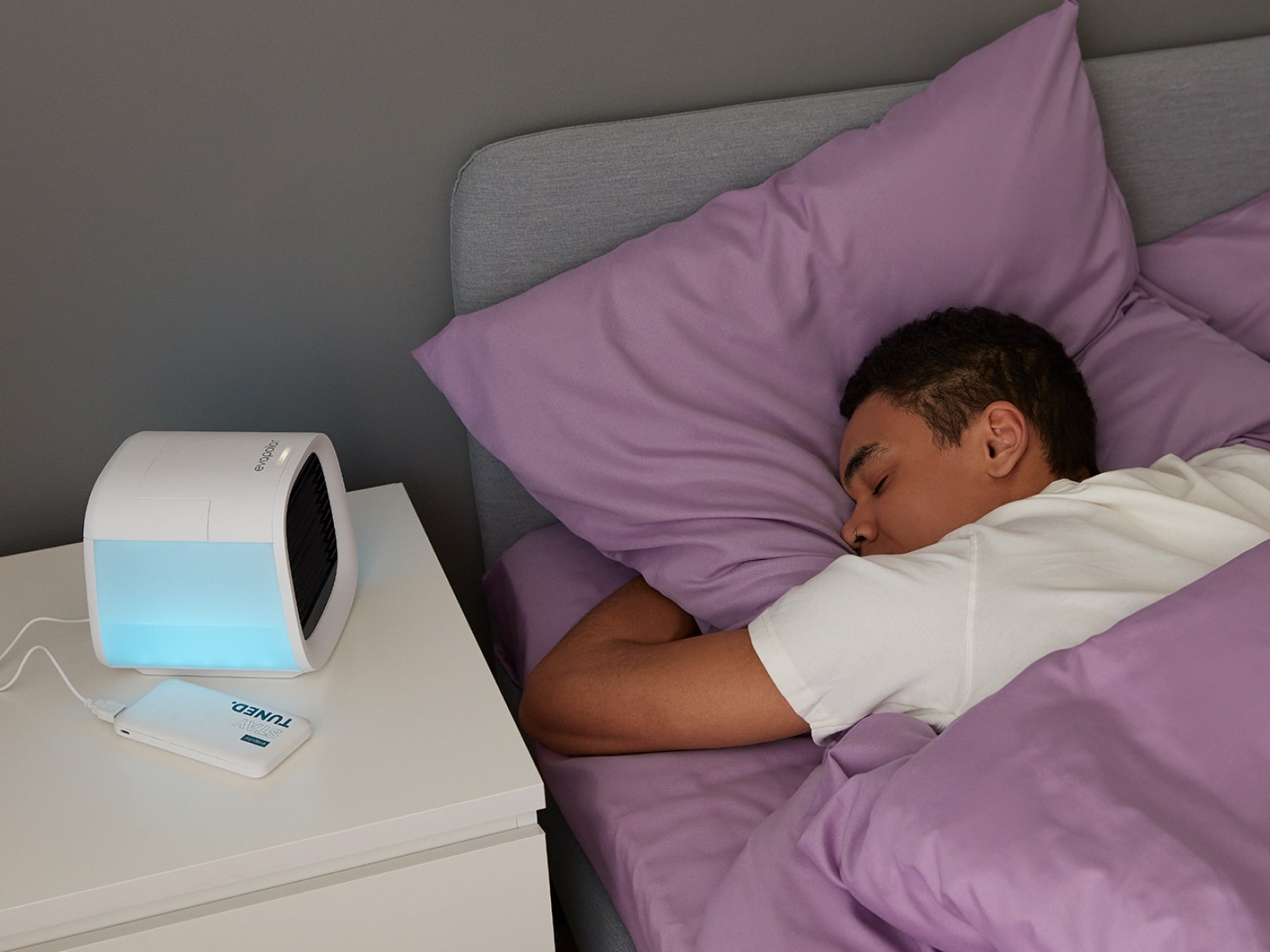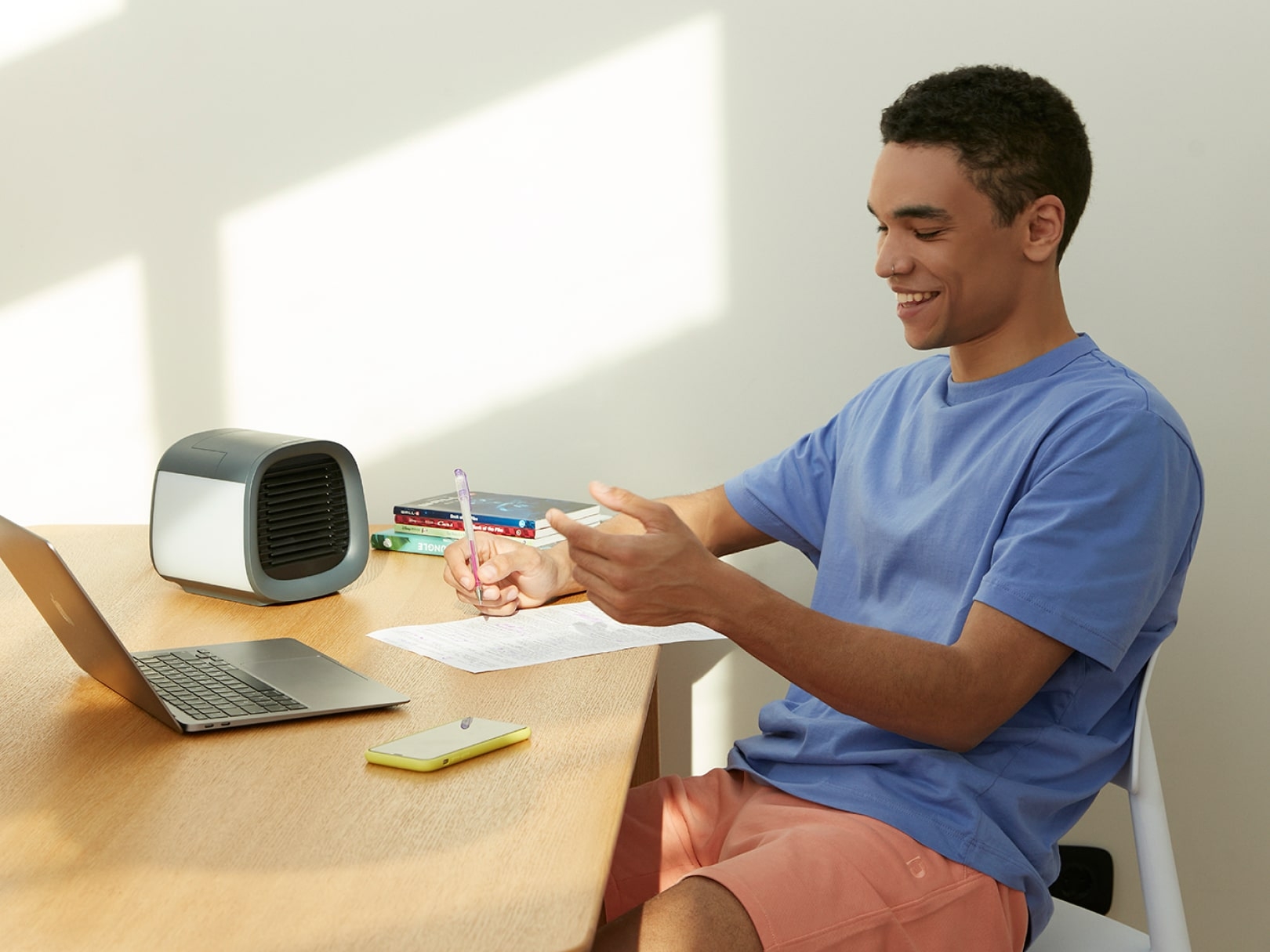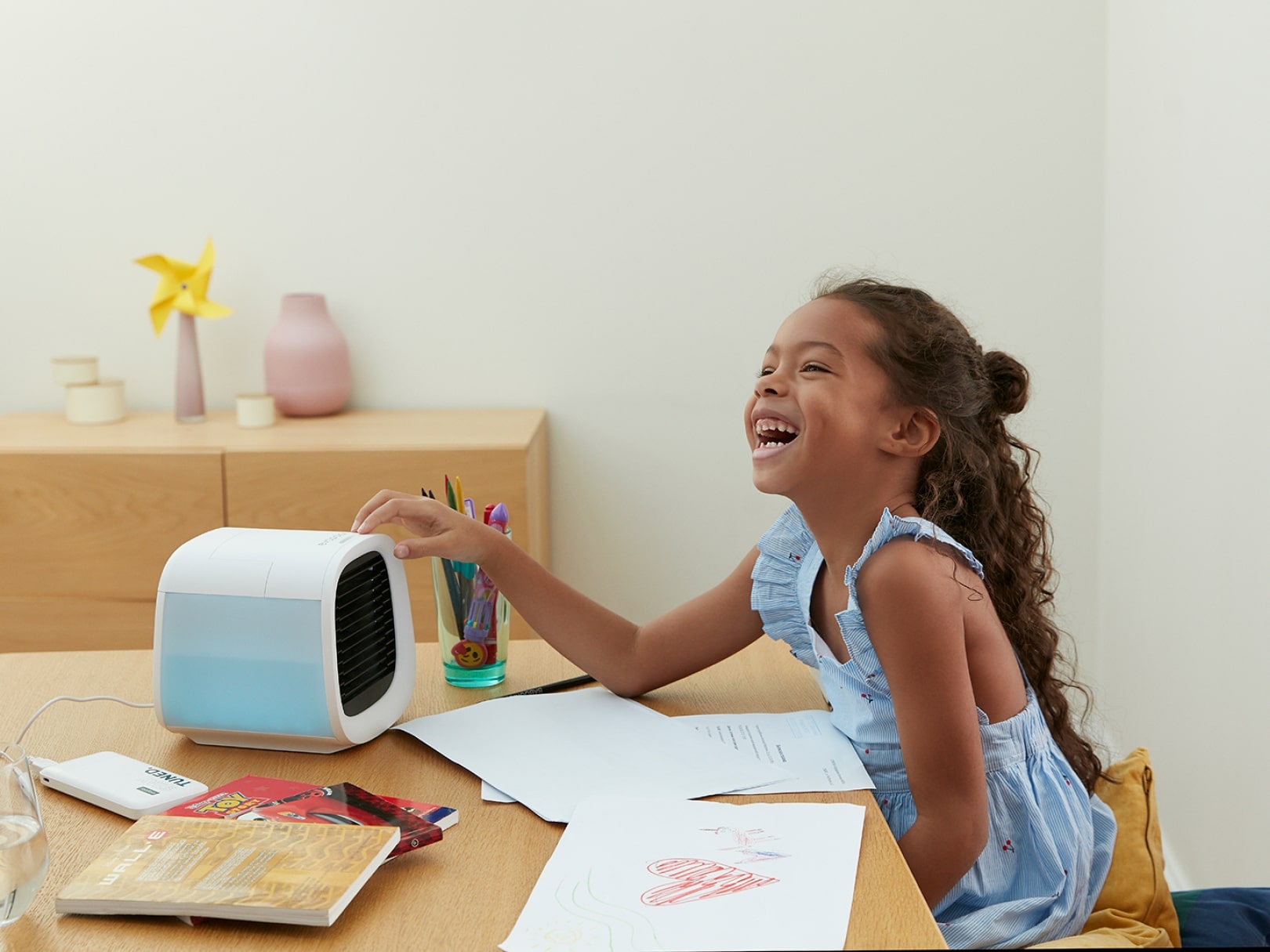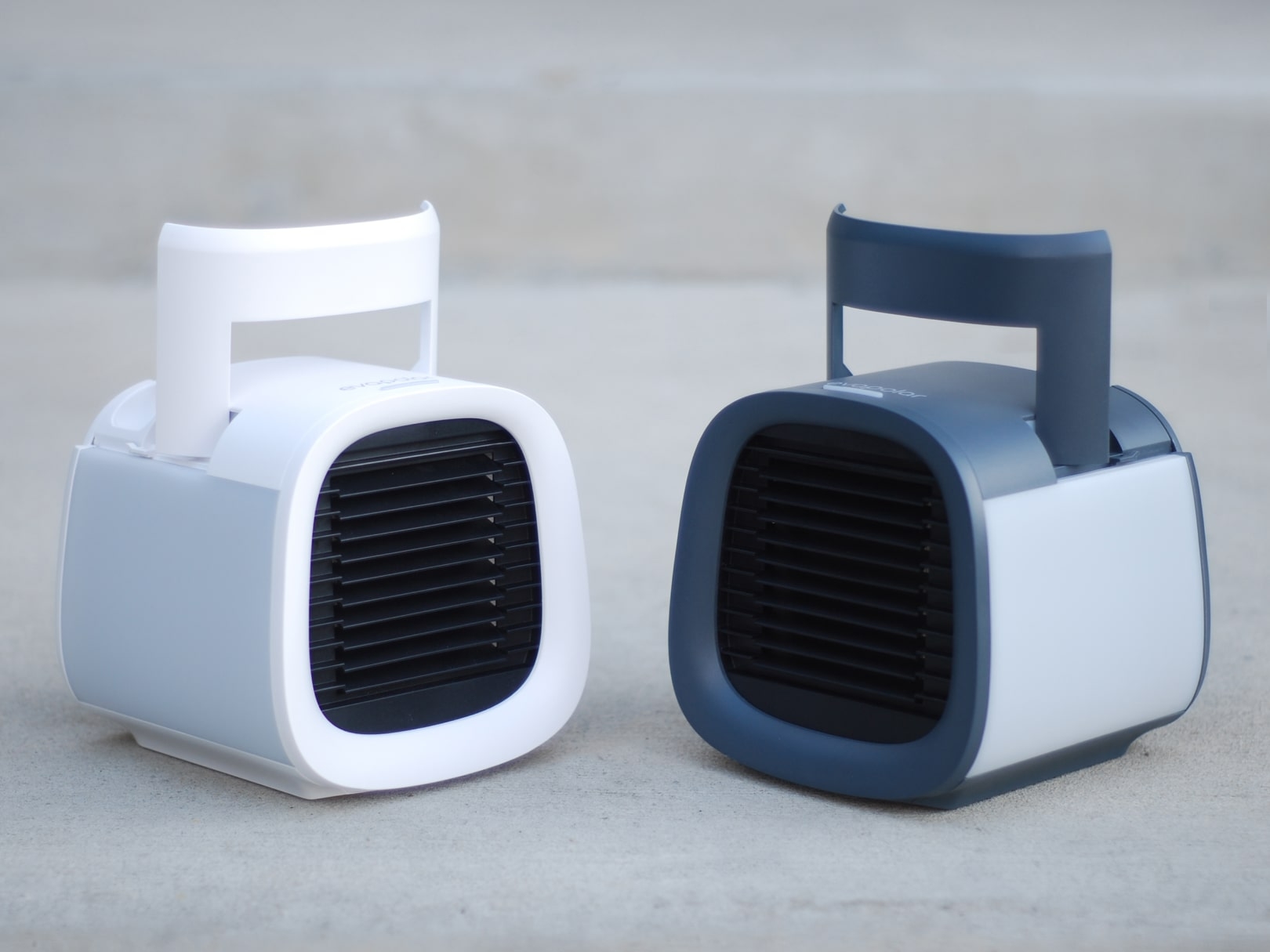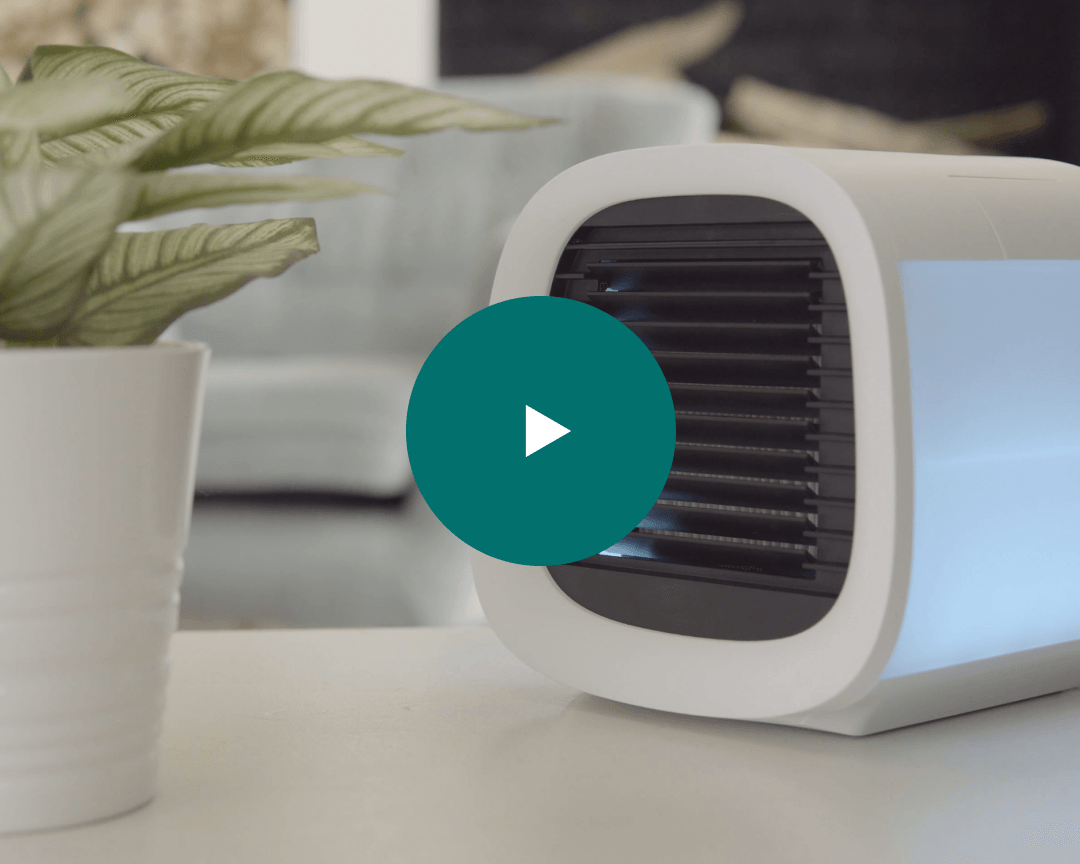 evaCHILL
Personal Air Cooler
evaCHILL is an ultraportable evaporative air cooler that is easy to carry using a handle on the body. Now you can cool yourself wherever you go. A lightweight and extended tank allows you to enjoy the coolness for up to 9 hours. It can be powered by a power bank, a laptop, or a power socket.
1 year warranty
Shipping worldwide
Chills, purifies & humidifies
Consumes only 7.5W
Ultraportable. Has a handle
Ice-blue LED light
Enhanced leakage- proof system
Award-winning design
Eco-Friendly
One button control
Whisper quiet
Weight only 26oz (750g)
Color:
Opaque White, Urban Grey
Cooling power:
100W – 350W 340-1190 BTU/hr
Volumetric flow rate:
49.1 cfm
Size:
170 x 170 x 172 mm 6.69 x 6.69 x 6.77 inch
Water tank capacity:
800 ml
Water refill cycle
every 3-8 hours
Evaporative cartridge life expectancy:
3-6 months
Coverage area:
Up 2-2.5m² (in the direction of the airflow)
Energy efficiency ratio:
21-37
Power plugs:
US, UK, EU, AU
Power supply:
USB Type-C until 2021; micro-USB since 2021
Supplied accessories:
Cartridge, Power cord, Funnel
Compare with other models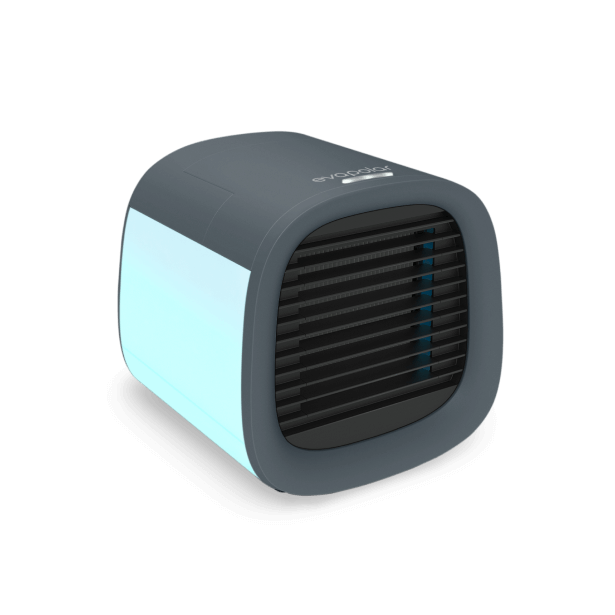 evaCHILL
EV-500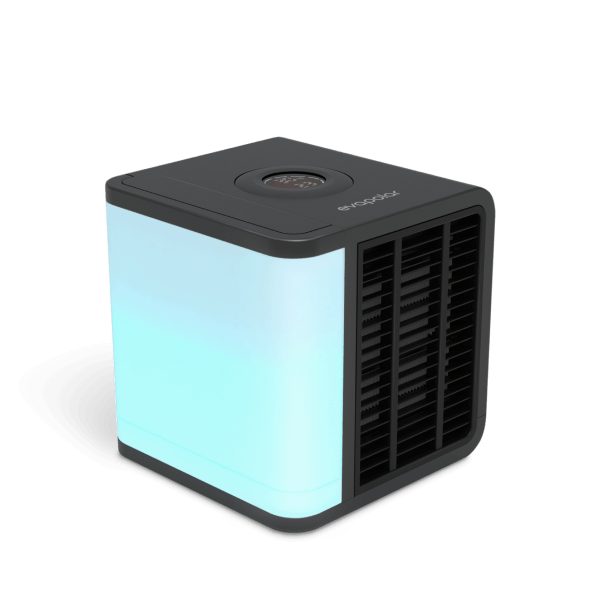 evaLIGHTplus
EV-1500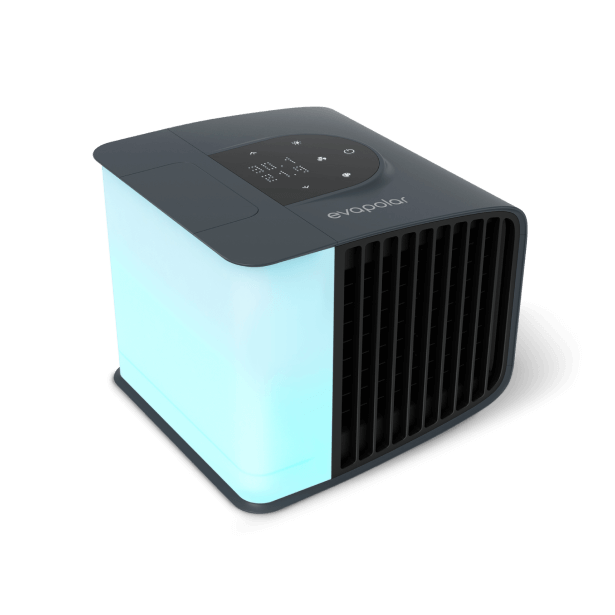 evaSMART
EV-3000
Features
Ergonomic design, Handle, 1 color lighting, Night mode
Removable water tank, Full spectrum lighting, Night mode, Sleep timer
Removable water tank, Full spectrum lighting, Night mode, Sleep timer
Control elements
Touch screen, Control wheel
Touch screen, Remote mobile app control, Voice control (with Smart Home integrations)
Size (L*W*H)
170 x 170 x 172 mm 6.69 x 6.69 x 6.77 inch
182 x 180 x 180 mm 7.08 x 7.08 x 7.16 inch
207 x 217 x 184 mm 8.14 x 8.54 x 7.24 inch
Net weight
Removable water tank
Working time until refill
Сoverage area (in the direction of the airflow)
Up 2 - 2.5m² (21 - 27 ft²)
Up 2.5 - 3.5m² (27 - 37 ft²)
Noise level
Electricity consumption
See the difference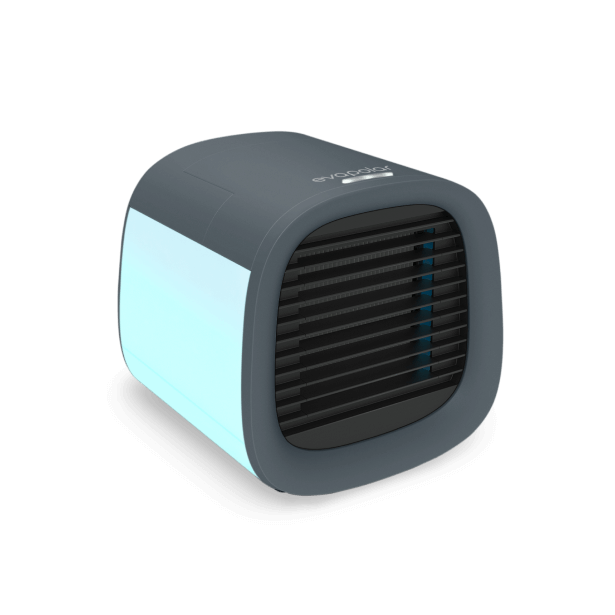 evaCHILL
evaCHILL is perfectly designed for personal cooling most naturally.
Electricity consumption
7.5W
Freon
Humidifies the air
Portable
Noisiness
Awarded design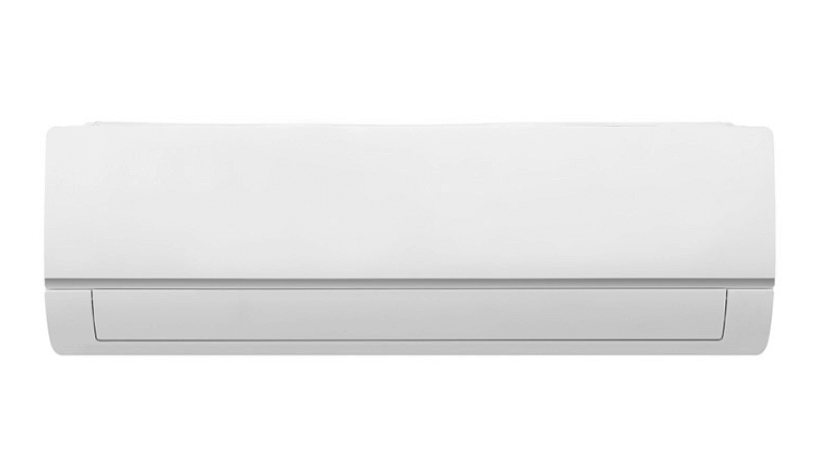 Air Con
Air conditioning is a solution for cooling large spaces with high energy consumption and installation costs.
Electricity consumption
High: from 1000W
Freon
Humidifies the air
Portable
Noisiness
Awarded design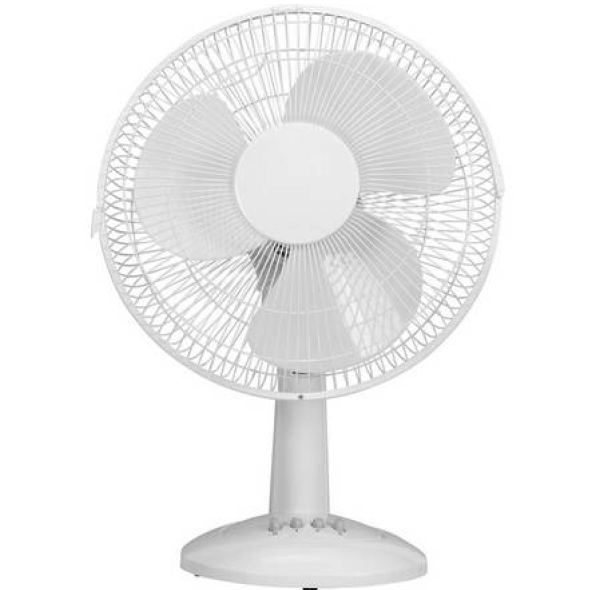 Fan
A fan just moves hot air through the room and doesn't cool it at all.
Electricity consumption
Medium: from 30W
Freon
Humidifies the air
Portable
Noisiness
Awarded design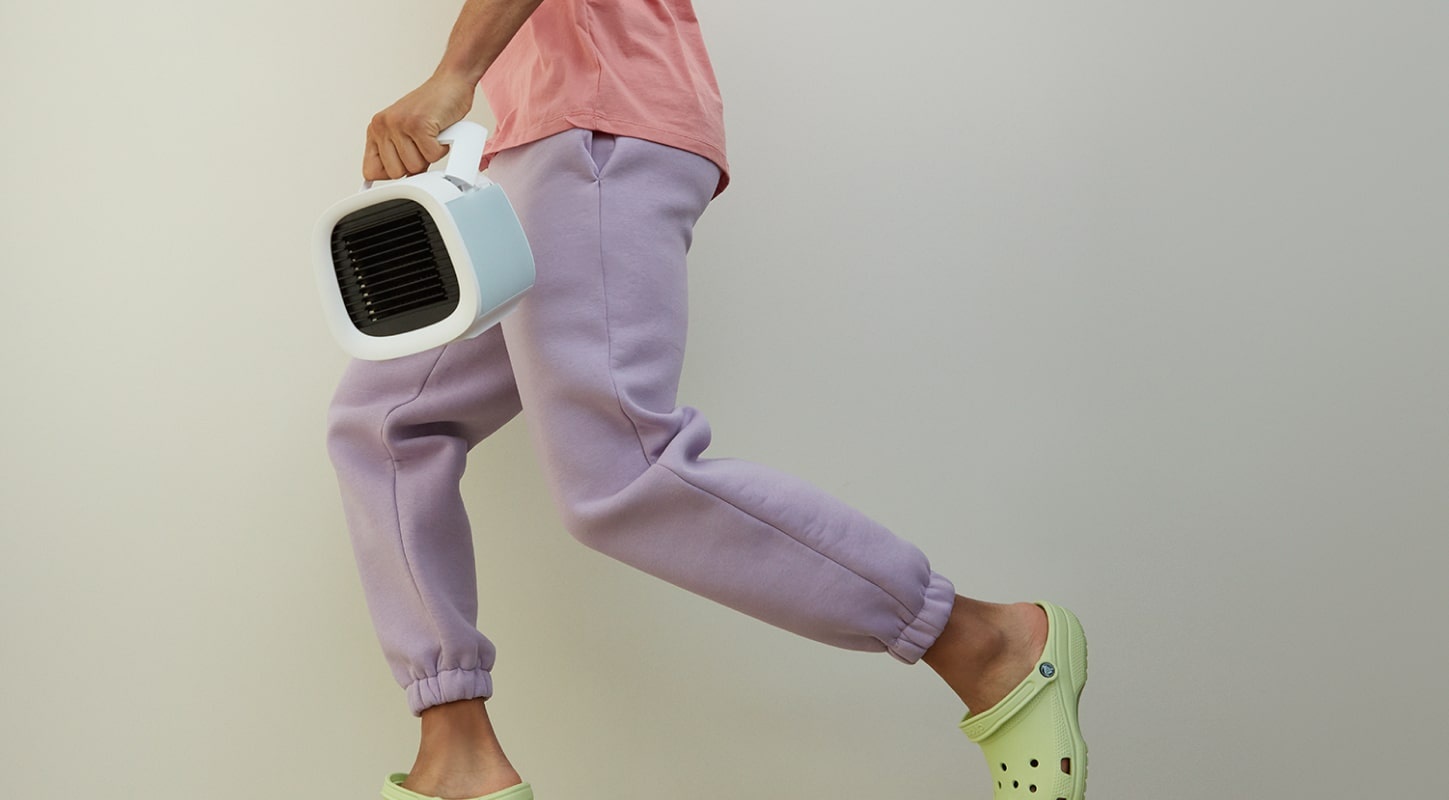 Cool yourself in the most natural way
evaCHILL simulates a natural breeze that gently cools your body with humid and fresh air.
Technology within
Efficient and safe cooling, because of complicated technology inside.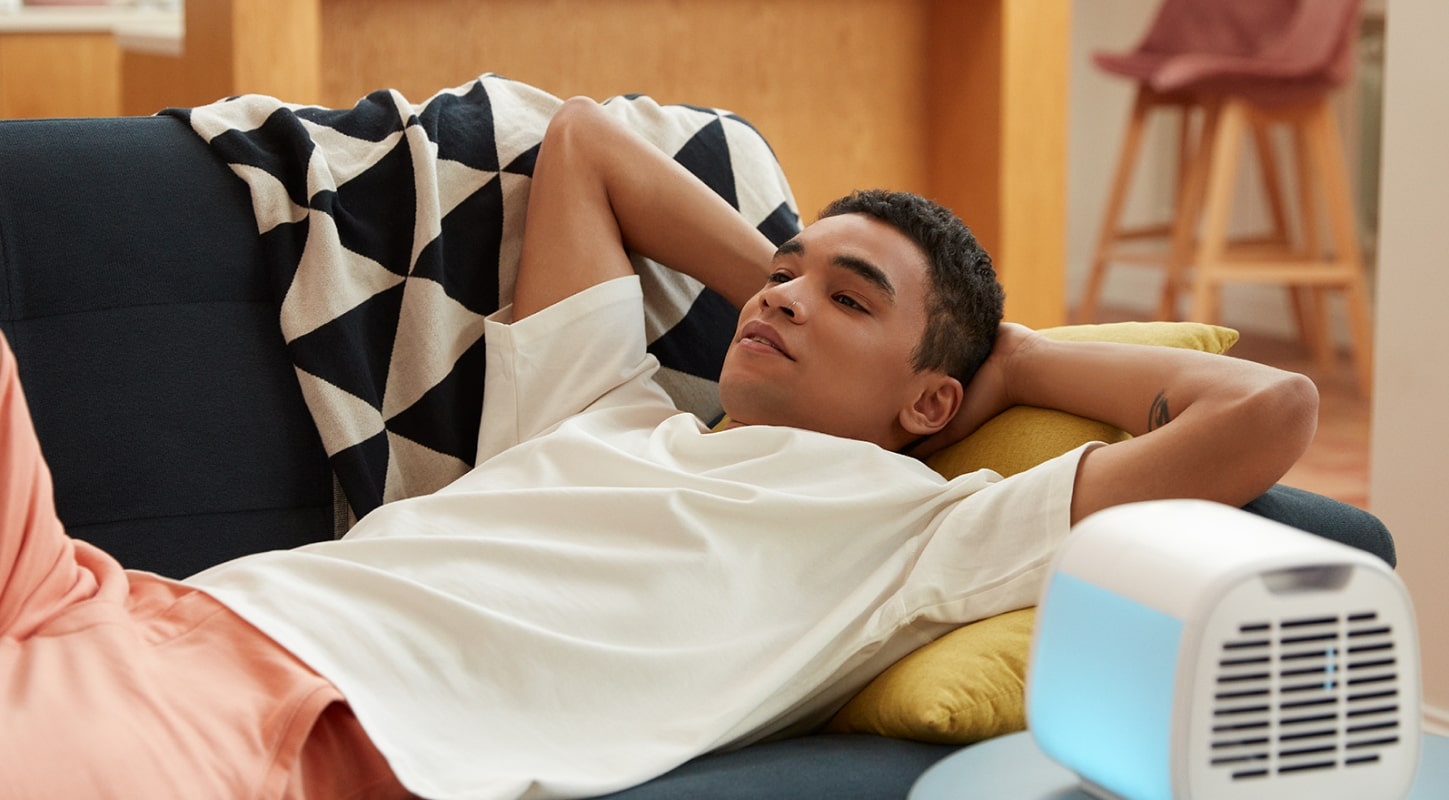 Forget about being exhausted on hot days
We are making personal cooling as easy as possible. Evapolar will cool you down with humid cool air, so you can concentrate on the things that are important wherever you are.
Complete your comfort setup
FAQ
How much does Evapolar reduce the temperature and what size area can it cool down?
Evapolar devices were designed as personal units, cooling not an entire room but the user's personal area. To feel the maximum cooling effect, you have to be in the center of the device's airflow with the device's front grills facing towards you, within 1-1,5 m distance from the device.The outgoing temperature depends on the air temperature and humidity level in the area. Good ventilation is also very important. The maximum temperature decrease that can be reached is 10-12°C (18-19°F).
How does Evapolar work?
Water absorbs heat from the air to evaporate.
Learn more.

Does Evapolar work without a power supply?
No, there's no battery inside the device, but it can be powered from the power bank.
Can I set it to cool to a certain temperature?
No, you cannot regulate the outgoing temperature, because it depends on the initial air humidity and temperature.
Learn more
Do I have to replace the cartridge? How often?
Yes, the evaporative cartridge has to be replaced every 3-6 months depending on the water and air quality and, of course on the time of usage per day. Each unit already has one cartridge inside, included into the price.