The Arctic Air Ultra is a well-known portable cooler and it has gained great popularity. The main reasons for its popularity are its compact size and reasonable price. In this article we review the advantages and disadvantages of the model in more detail and list a few alternatives with the best features.
evaCHILL
The most effective cooling device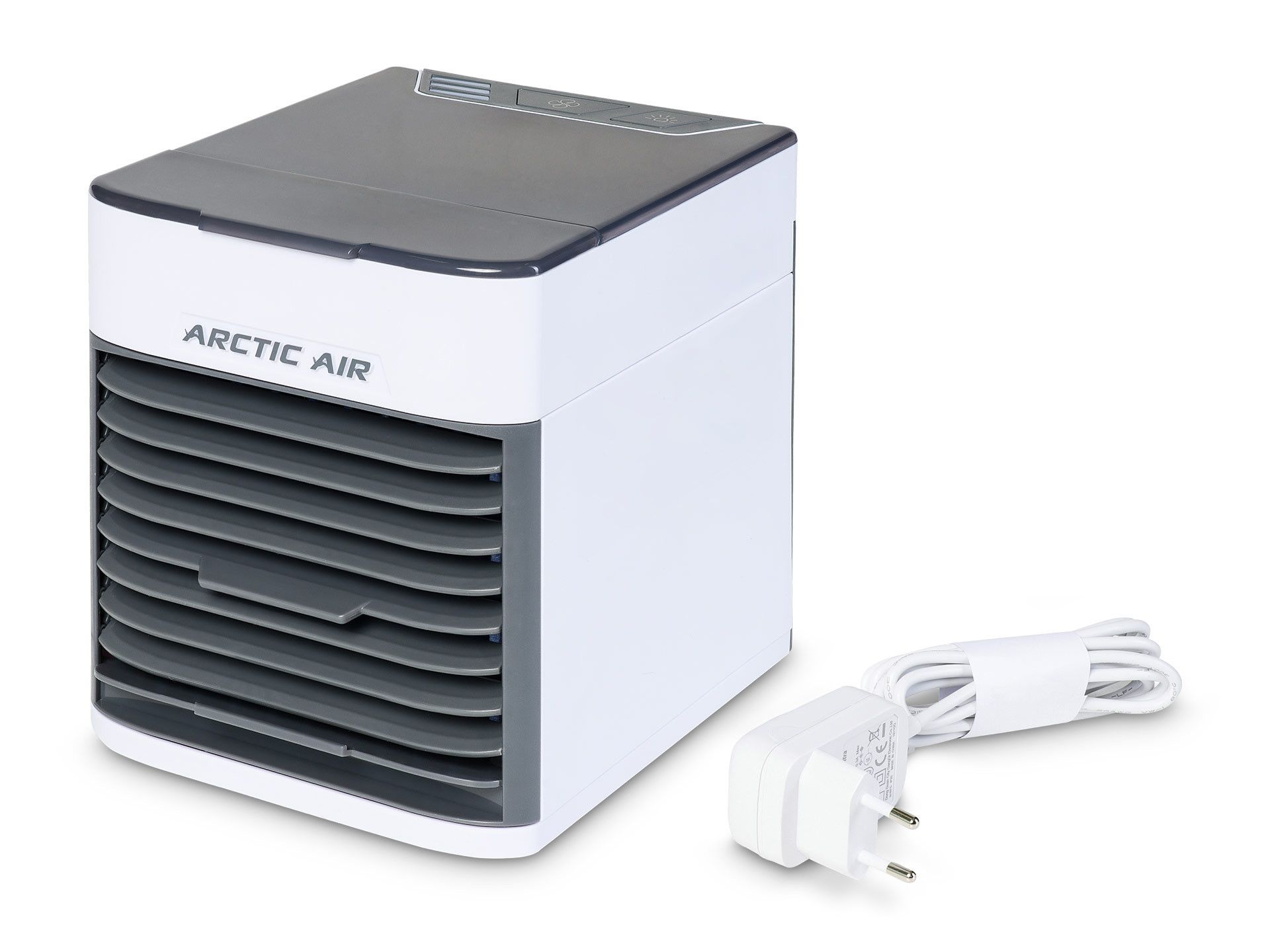 What is the Arctic Air Cooler?
The Arctic Air Ultra is the improved version of the Arctic Air personal space cooler. The manufacturer claims that this new product has twice the power, although users' reviews state that this is not quite true. The Arctic Air cooler does cool the air better than its predecessor, but not with double the force. The mini-conditioner has three vent speeds and an LED light. A full water tank provides 10 hours of cooling, after which the water needs to be changed. The arctic air conditioning is powered by plugging it into a wall socket, not with batteries.
Compact size
The main advantage of the Arctic Air Ultra is its compact size. Look at these figures:
Dimensions – 165 x 165 x 170 mm (7.95 x 8.05 x 10.10 inch)
Item Weight – 2.6 lb
Due to its small size, the Arctic Air conditioner can be easily placed on a desktop, stand, chair or any other surface. It will not occupy much space as a ventilator. You just need to connect the model to a socket and after a couple of minutes you'll be able to enjoy a stream of clean, chilled air.
Noise Level
The sound level of the working cooler is very low – only 30 dB, which means that it can even be placed near your bed at warm night. Furthermore, the sound of the cooler will not awaken a sleeping child, therefore it can be put in a child's room too.
Price – $39.
Read also: The Best Portable Air Cooler in 2022
How Does the Arctic Air Cooler Work?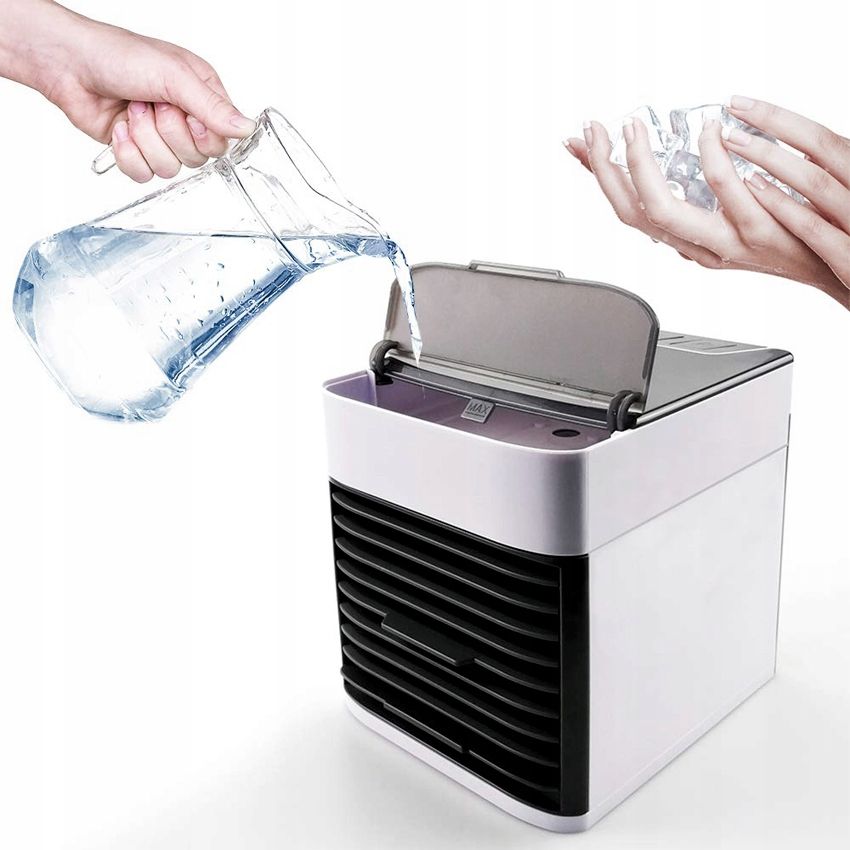 The Arctic Air Ultra passes warm air through a water-cooling filter, which works with  evaporative-cooling technology. You pour water into the tank and switch on the device. Then the special cartridge begins to absorb water. Air passes through this cartridge and cools down by a few degrees. It takes about 10 minutes before the device begins working at its maximum power.
The evaporative-cooling technology does not use freon or other harmful-for-the-environment liquids. The filters are made from a sponge material. They are washable and reusable. You need to change the cartridge after a certain period, as is indicated in the instructions. Some models have an indicator that signals when the cartridge needs to be replaced.
In addition, the Arctic Air cooler moistens and clears the air. It cannot totally remove moisture, but it does more than simply cool the air. The filter takes away the dust and other shallow particles that can cause allergies.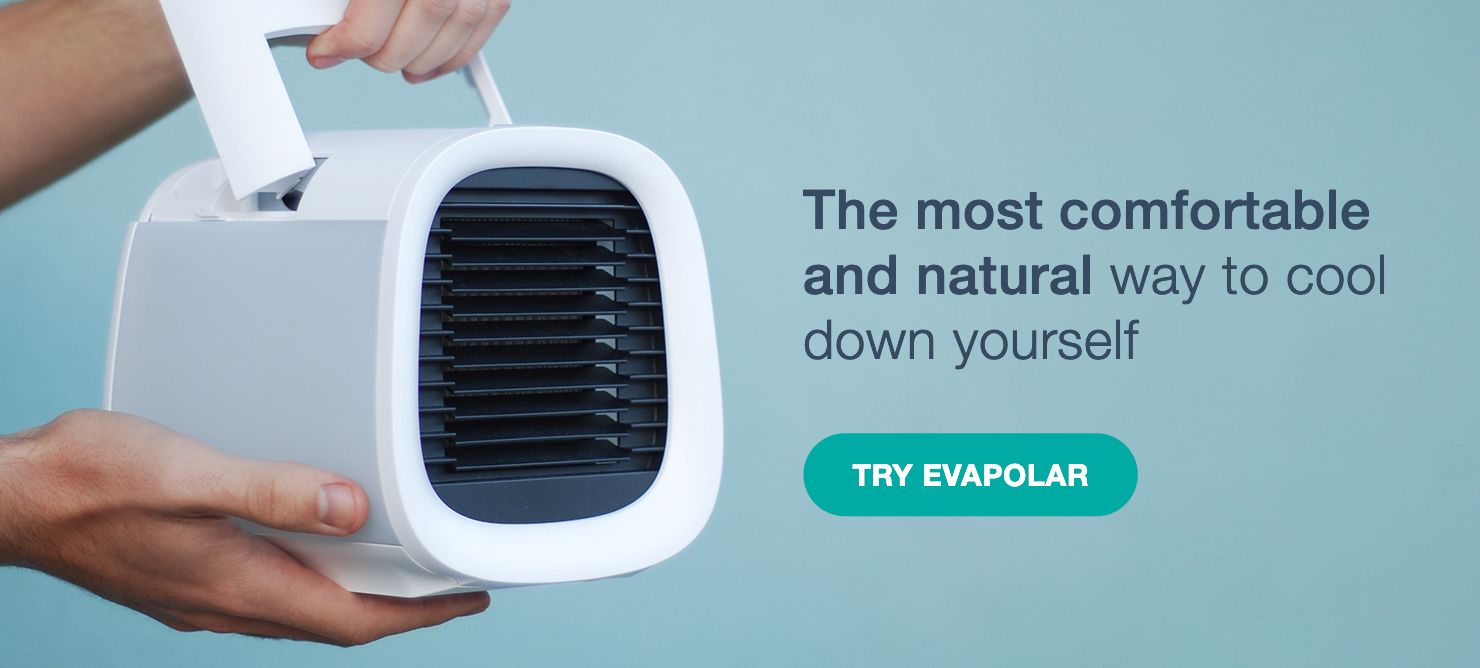 The Pros and Cons of Using an Arctic Air Conditioner
Like any other cooler, the Arctic Air cooler has it's advantages and disadvantages.
Pros:
1. Economic. At 39$, it's a really good price.
2. Occupies a very small place. You can use it anywhere, even in a very small apartment. The cooler can also be used when travelling to cool a tent or summer house.
3. Portable. If you need to move the Arctic Air Ultra around, it's so simple. It's not only easy to move it from room to room, but it's also easy to take the device from your home to the office, or even to a hotel, so you can be cool wherever and whenever you need to be.
4. Easy to use. The model interface is really simple to understand, even without instructions. The cooler is managed with only one button.
5. Eco-friendly. The Arctic Air Ultra does not use freon or cooling liquids. Plus, it expels air that is purged from dust and other particles.
Cons:
1. Small cooling area. The Arctic Air cooler is good to create a pleasant coolness in limited spaces, for example, in the workplace or at your bedside, but it is not suitable for cooling the whole room or a few rooms.
2. You have to control the water level in the tank. When the water finishes, the conditioner will stop cooling the air. Therefore, it is very important to refill the liquid timeously. Some models have an indicator signaling when the tank is empty.
3. The cord gets hot quickly. Don't install the device near ignitable materials.
4. Water from the tank tends to leak. The tank of the cooler is not fully impermeable; therefore, it is important not to place the device on electronics or on surfaces that could get damaged.
Read also: Safe Air Conditioner Alternatives for Cooling a Small Room
Arctic Air Cooler Reviews From Recent Buyers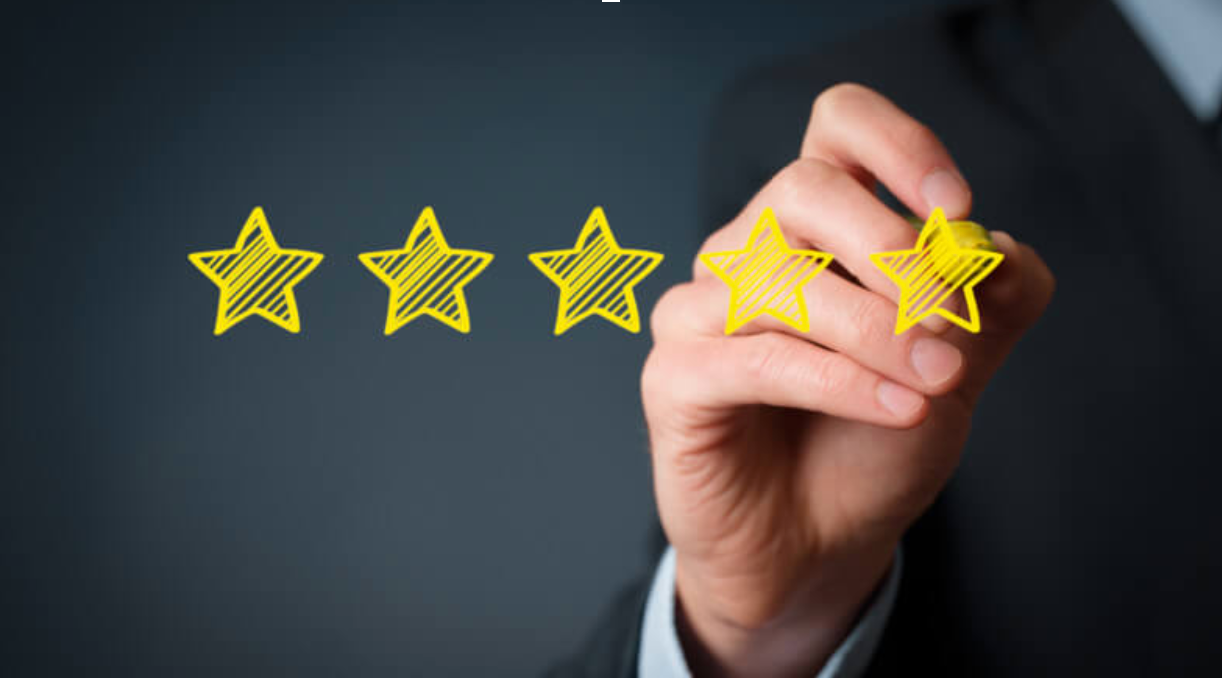 In order to better understand the functionality of the mini-conditioner, we took the most popular reviews on Arctic Air cooler from real customers:
"5 out of 5 stars. Small, but very useful device, ideal for a workplace. Bought 4 of them at once".
"5 out of 5. Does it's job well, though it makes a loud noise for such a small device".
"2 out of 5 stars. Cools badly, even if put very close. Distinguishes much moist steam while it works so you can't place it near any electronics, for example, a laptop. Not a useful device, I do not recommend".
"4 out of 5. Cooler is good, but very fragile. It is better not to drop it, otherwise the vents will break."
"2 out of 5 stars. Uses too much water. In one day, you need to fill the tank 3-4 times, and this is a lot of liquid".
As you can see, the device like arctic air tower has positive and negative reviews. There are more negative than positive reviews, which means there are some serious issues with this device. Read also: Micro Air Conditioners for Personal Area Cooling
Resume
At first view, the Arctic Air Ultra is an ideal portable cooler. It's small, stylish, and lightweight. It has beautiful LED lights with a 7-colour regime so you can switch and choose your favorite. The Arctic Air cooler is easy to move if you want to take it to the office or on a trip. It cools well, moistens, and clears the air.
On the other hand, the device has received quite a few negative reviews. The description does not completely portray how the device really works (less than expected), and the water has to be refilled often. The most substantial negative that many customers allude to is the leaking. It is dangerous to put this gadget near electronics and other items that are vulnerable to water. Who wants to have to constantly mop up puddles of water?
Best Alternatives to Arctic Air Cooler
If the disadvantages of the Arctic Air Ultra outweigh the advantages of this cooler, then you need an alternative option. We've listed other arctic coolers that work on the same principle and that are approximately the same size and have similar functionality.
The Evapolar evaCHILL Personal Air Cooler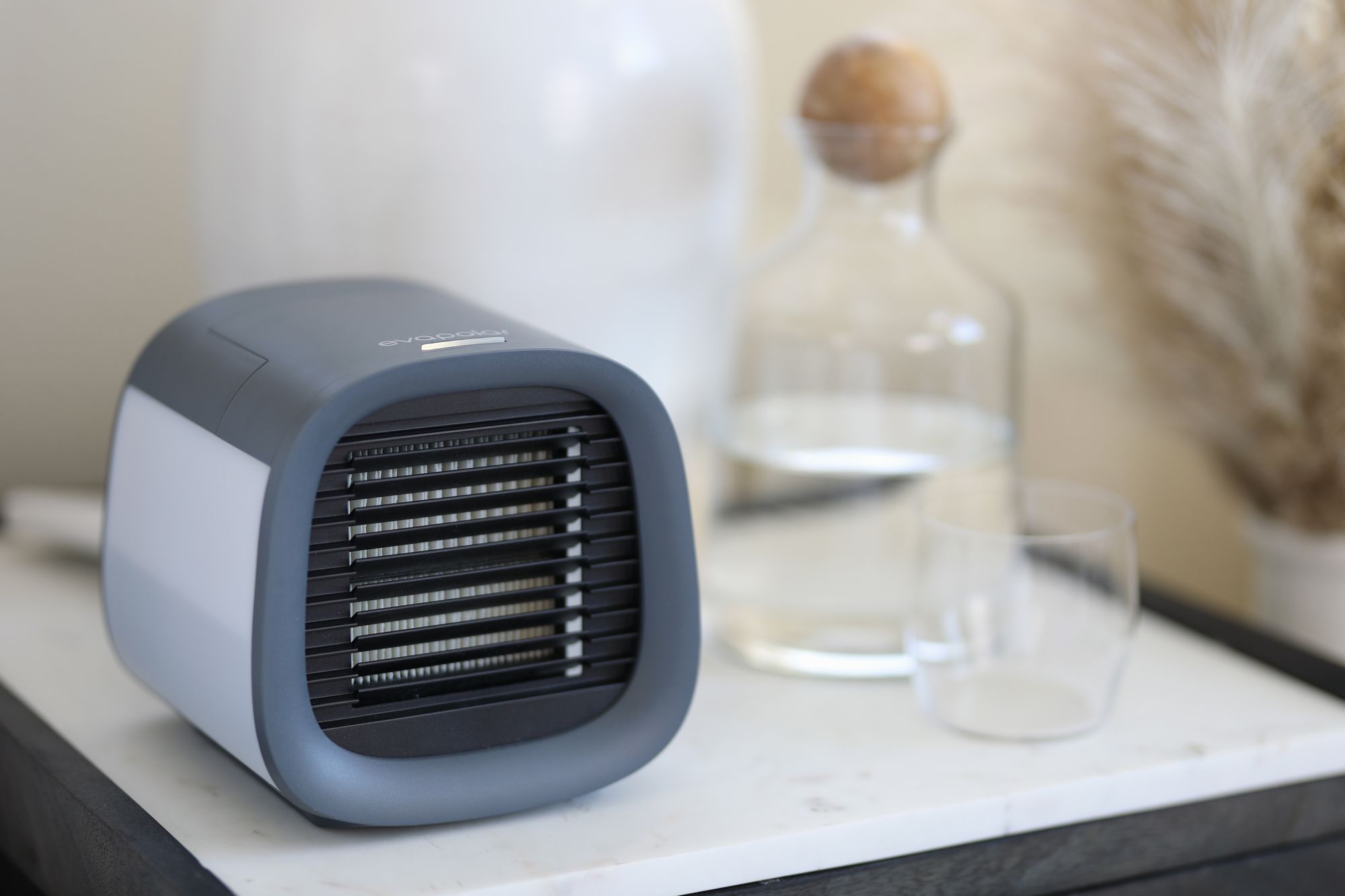 evaCHILL - a portable air cooler for personal usage. Lightweight enough to comfortably transport. One refill of water lasts for nine hours of cooling. It not only cools the air, but also purifies and moistens it. The main plus of this model is that you can power it from a portable accumulator, laptop or personal computer therefore it is great for trips or working outside. The cooler needs only 7,5 W. It's simple to use with only one button. This personal air cooler does not contain or use hazardous substances.
Innovative evaBREEZE material inside allows Evapolar devices to outclass the competition. evaBREEZE® is an innovative patented material used in Evapolar cartridges. It is a featherlight nano membrane made from basalt, a rock-solid material from volcanic lava. It has a nano-thin fibrous structure that creates a huge surface for water evaporation and provides a powerful cooling effect. The non-organic membrane prevents the bacteria and mold from spreading.
Dimensions – 170 x 170 x 172 mm (6.69 x 6.69 x 6.77 inch)
Item Weight – 750 g (1.65 lb)
Noise Level – 25 - 50 dB
Price – $99
HoMedics PAC-25BK MyChill Personal Space Cooler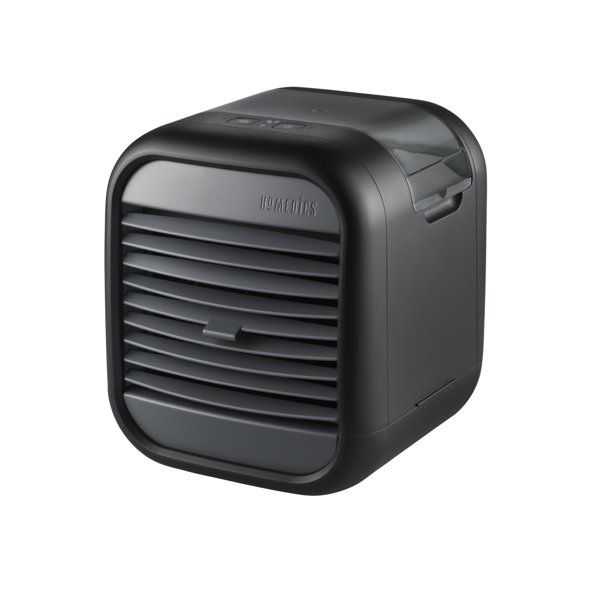 Another good option for personal cooling, this device works on the same technology as the Arctic Air Ultra. With this device you get a perceptible stream of cold air that is especially good in the summer heat. Other models from this brand differ in terms of working time, water-level indicators, and replacement of cartridges. It consumes a small amount of electricity. The guarantee from the manufacturer is three years.
The negatives of this model are typical for similar coolers. It is only effective in small areas, there is no remote control, and the water needs to be regularly changed. However, users say the water tank leaks extremely rarely. It's a good choice for an office or home workplace.
Dimensions – 7.7 x 7 x 7.9 inch
Item Weight
The Evapolar evaLIGHTplus Air Cooler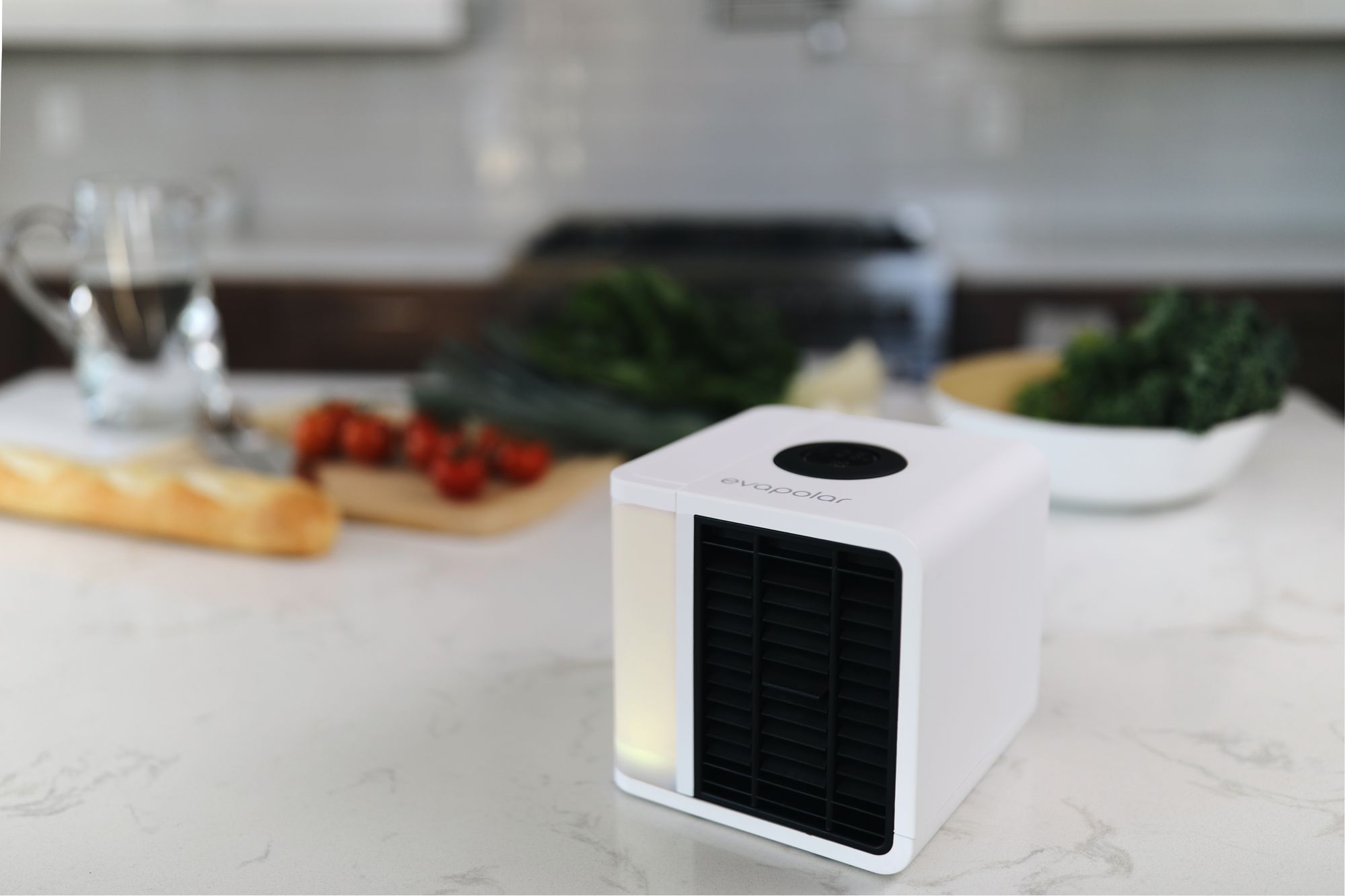 If you are tired of leaking portable coolers, then this model has been created especially for you. It is equipped with a special system to prevent leaks, so you won't have to worry about puddles on your desktop. In addition, the water tank is removable; therefore, it is very easy to refill it.
The features of the evaLIGHTplus are standard for such devices. It cools, moistens, and cleans the air. There are also LED lights that can be regulated through the special caster. It can be charged with a powerbank or laptop, or plugged into a socket. It's environmentally friendly too. The cooler works quietly enough to use all night.
Dimensions – 180 x 180 x 182 mm (7.08 x 7.08 x 7.16 inch)
Item Weight – 1270 g (2.8 lb)
Noise Level – 25 - 45 dB
Price – $169
The Evapolar evaSMART Air Cooler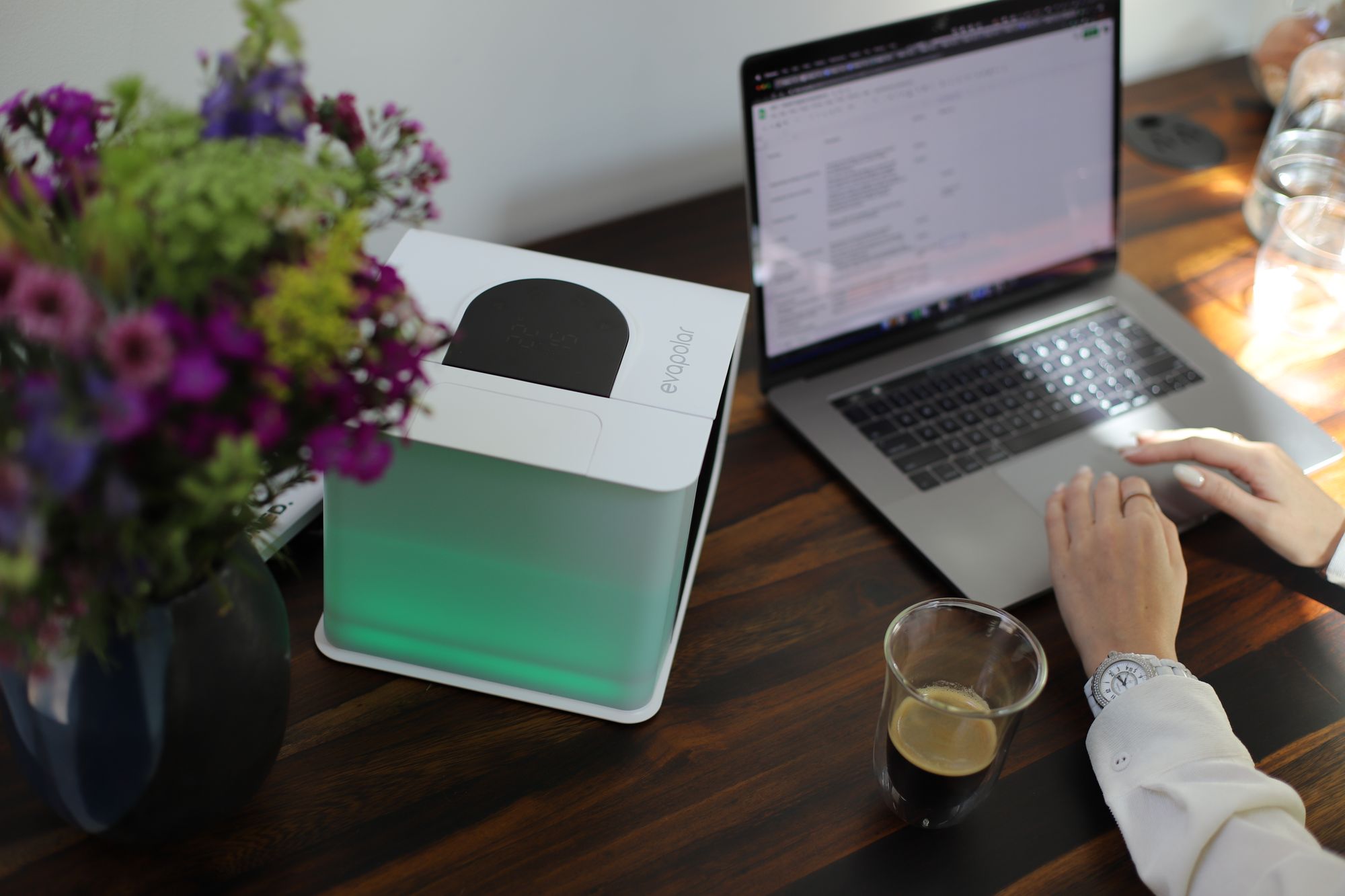 This is the most hi-tech device among the coolers we reviewed. Unlike the other models in this article, it can be controlled with a smartphone application or even with your voice. You no longer need to touch the button of the cooler to switch it on, turn it off, or adjust a light. Now it can be done remotely. The model was specially made to integrate with smart house systems.
Another feature of the cooler is the ability to create playlists for the lights – to either change the colors quickly or smoothly (night mode). There is also a sensor display and removable water tank. You can charge the cooler from a laptop or powerbank. For such a large device, the cooler works surprisingly quietly.
Dimensions – 207 x 217 x 184 mm (n8.14 x 8.54 x 7.24 inch)
Item Weight – 1820 g (4.01 lb)
Noise Level – 25-40 dB
Price – $229
Read also: 12 Best Tips for Cooling a Small Room When It's Hot
Conclusion
The Arctic Air Cooler it's enough for personal cooling, when a direct stream of cold air is needed for small distances. Despite the positive first impression, the gadget disappoints on the long distance. Users say the water tank leaks too much and the device is fragile.
If you want a good portable cooler for people that live an active life, eco-friendly and with fine design, try evaCHILL. It won't cool a whole apartment, but it's enough for personal cooling, when a direct stream of cold air is needed for small distances.