Choosing the Best Mini Air Conditioner
Looking for the best mini air conditioner to meet your cooling needs? You probably can't install a stationary air conditioning system, or maybe you need a personal solution for an office — anyways, a nice mini air cooler may bring you desired relief from summer heat.
But how do you choose the right one out of all the options out there? This guide is here to help you explore and decide.
Differences Between an Air Cooler and an Air Conditioner
Let us take a closer look at some differences between an air cooler and an air conditioner in multiple aspects related to the working of each device.
Cooling Method. An air conditioner uses a chemical coolant called the refrigerant to condition the air. It converts from vapor to liquid form and passes through evaporative coils, thus cooling the temperature. Air coolers have a simpler cooling method of passing air through wet absorbent pads. There is no risk of refrigerant leakage involved, and you only need water to maintain the temperature.
Energy Efficiency. Air conditioners use compressors to cool down a room, which requires massive amounts of electricity. On the other hand, air coolers use motors to pull in and cool air, which is a much more energy-efficient method of cooling.
Climate Considerations. Air coolers are recommended for use only in areas with low humidity, as they hydrate the air too. Air conditioners can be used anywhere, since they circulate the air and cool it down with the help of powerful condensers. But while using them you might need a humidifier, as they dry out the air.
Maintenance. Air conditioners are very costly when it comes to their maintenance. It requires experienced labor in addition to a significant amount of money, whereas air coolers are budget-friendly and easy to maintain.
What to Consider When Buying a Mini Air Cooler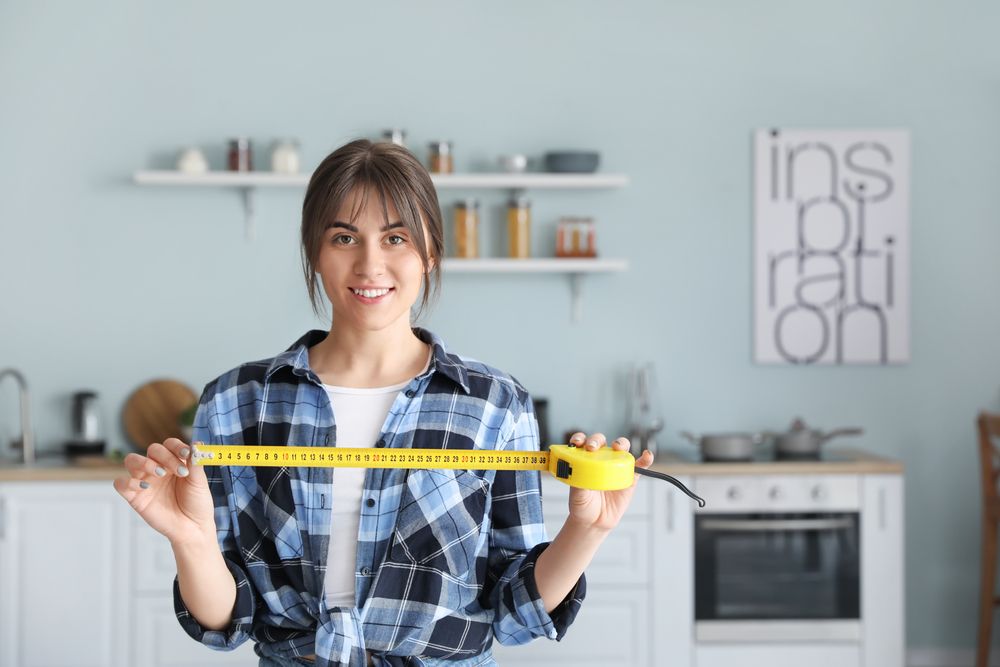 Let us take a closer peek at some factors that should be considered before choosing or purchasing a mini air conditioner or cooler.
Size. The dimensions are the primary factor to keep in mind while shopping for any sort of air-cooling appliance. You will want to be sure the cooler is small enough to fit in your space while still having the capacity to cool it adequately. A particularly-sized cooler option should be chosen whilst keeping the size of the place in mind. This can be done by the calculation of cubic feet/minute (CFM) for a residential or professional space. Just divide the total volume in cubic feet by two to find the CFM.
Cooling Power. Air coolers of distinguishable varieties sport different cooling powers. You should choose a mini air cooler that has enough capacity to cool your space conveniently. Selecting a cooling appliance with a lower cooling capacity will do no good. Similarly, selecting a mini cooler that packs tons of power might only lead to greater electricity consumption.
Energy Efficiency. The more energy-efficient a product is, the less electricity it consumes. Therefore, you should choose an energy-efficient air conditioner that cools down your space by consuming as little electricity as possible.
Warranty and Support. It's important to opt for a cooler that includes a warranty and guarantees excellent and efficient after-sale support. Most air-cooler companies nowadays provide both.
Noise Level. Depending on the model, the quality of the device, and the fan's speed settings, an air conditioning unit can emit noise of anywhere between 30 and 82 decibels. In contrast, an air cooler makes minimal noise while functioning, with a sound rating between 25 and 45 decibels.
Versatility. A modern mini air conditioner doesn't just provide you with cool air; it can also improve the quality of the air you breathe by humidifying and purifying it. So don't settle for the basic setup — make use of the versatility modern technologies have to offer.
Adjustable Speeds. Almost all portable and mini swamp coolers manufactured these days come with different speed settings. When shopping for one, it's recommended you choose one that features several speed-adjusting settings so the speed can be adjusted as per your convenience.
Water Tank Capacity (for Evaporative Air Coolers). When you have a large space you need to cool down, it's crucial to choose an evaporative air cooler featuring a huge tank capacity. Similarly, if you need one for use in a small room, a mini air cooler with a lower capacity will do the trick.
Top 5 Mini Air Coolers
The quantity of portable air conditioners available on the market can seem overwhelming. So to help you navigate through them, here are the five most promising choices, taking into account the criteria mentioned above.
1. Evapolar evaSMART
Evapolar evaSMART 3-in-1 Mini Swamp Cooler
The Evapolar evaSMART is a 3-in-1 mini air cooler that cools, humidifies, and cleans the air of dust and germ particles so the air is suitable and healthy for breathing. This air cooler is compatible with Amazon Alexa and also functions with different home assistants. It can be managed with a smartphone application that allows for control of all the various features remotely with the help of Wi-Fi.
Price. The Evapolar evaSMART evaporative cooler is priced at $199 (exclusive of shipping charges).
Pros
Easy to use
Low electricity consumption (12.5W)
Award-winning design
Can work up to 9 hours on one full tank
Compact size adds to the portability factor
Cons
Some users have reported issues with the Wi-Fi setup process.
The temperature units cannot be changed.
The lights cannot be turned off manually.
Learn more about Evapolar
2. Breezewell 2-in-1
BREEZEWELL 2-in-1 Evaporative Mini Air Cooler
The Breezewell 2-in-1 is a compact mini air cooler that offers a bladeless experience, which adds to the safety factor. This attractive cooler does not have a compressor, which makes it free from chemically-enhanced refrigerants. All you need to do is put in some ice cubes or chilled water, and it will cool down its surroundings.
This air cooler has three speed settings and four different modes, as well as the swing feature, which facilitates in evenly distributing the air throughout the room. The cooler is designed to offer beauty and performance at once. The presence of a built-in handle makes moving this cooler around very easy.
Price. The Breezewell 2-in-1 evaporative cooler is priced at $195.
Pros
Energy-efficient
Easy to handle and use
Cons
Some customers have posted complaints regarding the cooling quality.
Some customers have also placed complaints stating the air cooler increased the humidity.
3. Dyson DP04
Dyson DP04 Mini Air Cooler
The Dyson DP04 is a compact and portable air cooler that contains a purifying fan to facilitate the cleaning of a whole room. This mini air cooler features a 360-degree filtration system containing activated carbon. The system aids in the removal of harmful gases and odors. It manages to capture almost 99.97 percent of pollutants.
The air cooler also sports a technology called Air Multiplier, which allows for the circulation of purified air throughout the room in a coordinated manner. It also attentively senses any changes in the quality of the air and displays information on present pollutants on the in-built LED screen.
Price. You can purchase the Dyson DP04 by paying $449.
Pros
This air cooler is very easy to assemble and use.
The quality of materials used to build the cooler is exceptional, which promises durability.
Cons
Some customers complained about the quality of the fan.
The price might be a bit expensive for some people.
4. LG LP1217GSR
LG LP1217GSR Mini Air Conditioner
The LG LP1217GSR is a compact-looking portable air conditioner that can cool rooms with areas up to 400 square feet. This portable conditioner comes with an LCD remote controller, which makes it more convenient to control the appliance. The bucket-like design of this mini air conditioner makes it compact, as well as portable.
Price. The LG LP1217GSR is available on Amazon at $429.
Pros
This air conditioner cools a big room very conveniently and efficiently.
The fans circulate the air evenly throughout the room.
Cons
This mini air conditioner makes a lot of noise while it operates, which can be an issue for some customers.
The outer shell is made of plastic, which makes the appliance very susceptible to damages.
The price might be a bit expensive for some people.
5. MIDEA EasyCool
MIDEA EasyCool Window Mini Air Conditioner
The MIDEA EasyCool air conditioner features a 3-in-1 smart technology that manages to combine the conditioning of air with dehumidification in addition to different fan-only modes. It provides super-fast and power-efficient cooling, which can conveniently cover rooms up to 550 square feet. It is loaded with unique and creative features, such as a digitalized LED display panel.
The installation process is quite easy, as well. All accessories come packaged with this mini air conditioner. With the help of a screwdriver, you can easily assemble the parts and install the product.
Price. The Midea EasyCool is available at a price of $389.99.
Pros
It takes around ten minutes to cool an entire big room.
The remote control that comes with the air conditioner is well-built and adds to its convenience.
Cons
Customers have complained about the after-sale service on this air conditioner.
The price might be a bit expensive for some people.
To Wrap It Up
Let's review key characteristics of the top five models we reviewed to help you choose the best mini air conditioner you need.
Name

Pros

Cons

Price

Evapolar evaSMART

- easy to use




- low electricity consumption (12.5W)




- award-winning design




- can work up to 9 hours on one fill




- compact size

- possible issues with Wi-Fi setup process




- temperature units cannot be changed




- lights cannot be turned off manually

$199

Breezewell 2-in-1

- energy-efficient




- easy to handle




- easy to use

- some users report low cooling quality




- may increase the humidity

$195

Dyson DP04

- easy to assemble and use




- high-quality materials and durability

- complaints about the quality of the fan




- price might be a bit expensive

$449

LG LP1217GSR

- cools a big room efficiently




- the fans circulate air evenly throughout the room

- noisy




- outer shell is made of plastic; susceptible to damages




- price might be a bit expensive

$429

MIDEA EasyCool

- takes around 10 minutes to cool an entire big room




- convenient remote control

- complaints about the after-sale service




- price might be a bit expensive

$389.99
Evapolar is one of the most often-chosen options, thanks to its affordable price, compact size, nice design, and low energy consumption. You can use it as an effective personal mini air cooler in your home, office, or during a car trip.