A simple basement air conditioner or a smart workspace setup in the basement can give a fully new twist to your home!
Gym? Man cave? Workshop? When you have a basement, you can turn it into anything you want without interfering with the setup of the rest of the house. Whatever you are planning to do, the challenge is to keep it cool — literally, because basements are the least ventilated places in the building.
Let's see how to choose the best ac for the basement and how to cool a basement without ac.
Basements come with a set of unique challenges when it comes to cooling. There are quite a few criteria to consider when you pick the best item for cooling a basement. It is not just about lowering the temperature. You need to consider ventilation, windows, space… We want to make sure you have all the information before you install anything!
More information means more comfort. We have analyzed the top cooling options for a finished basement — let's dive in.
Best portable cooling devices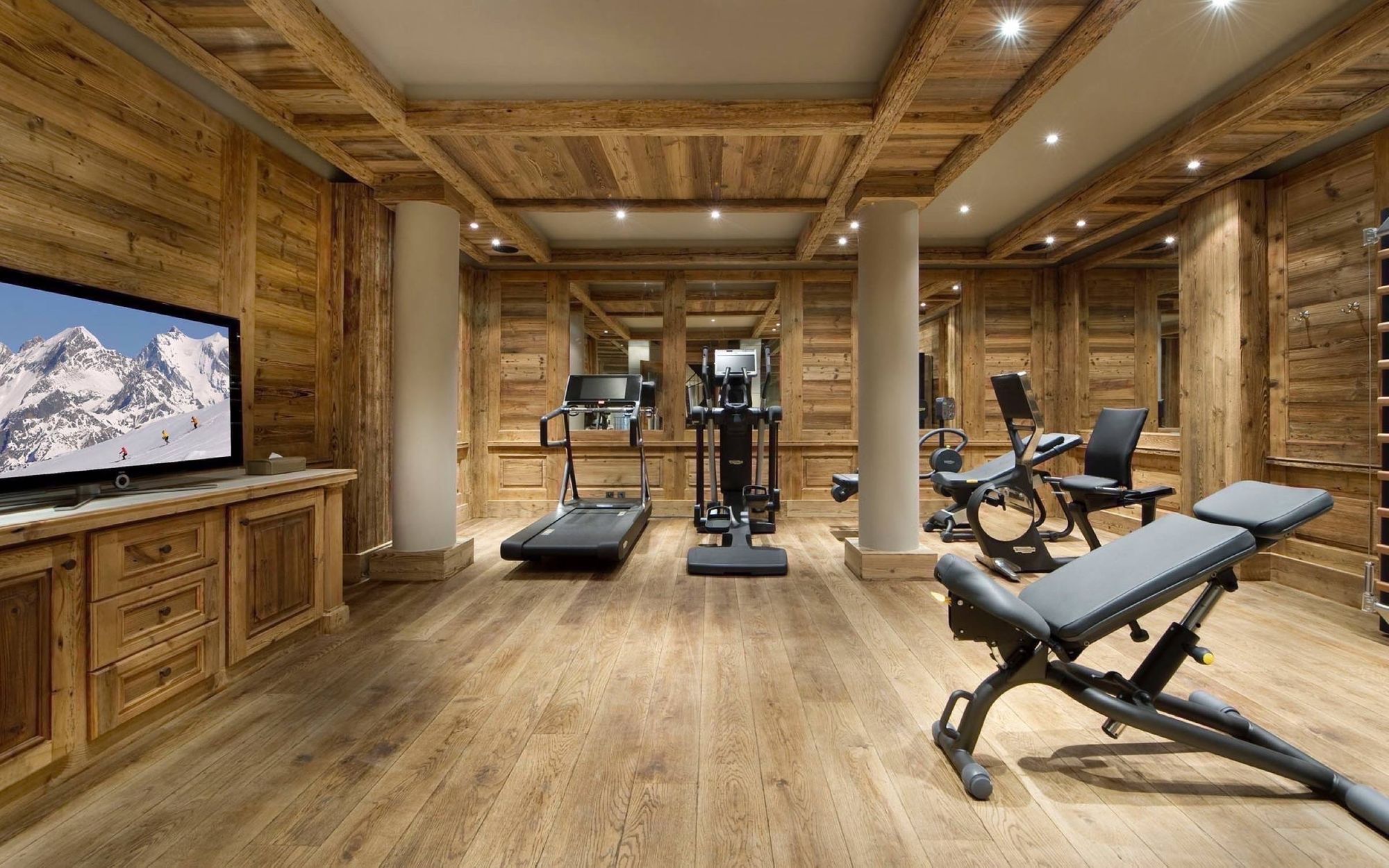 Top 5 Basement Cooling Options
Even though a basement is one of the most chilled rooms in the house due to the lack of sunlight, it often requires cooling. Whether you are looking for natural cooling or air conditioning, you will find the best way to keep your basement cool thanks to this article.
1. Evapolar air cooler — the best way to cool a basement.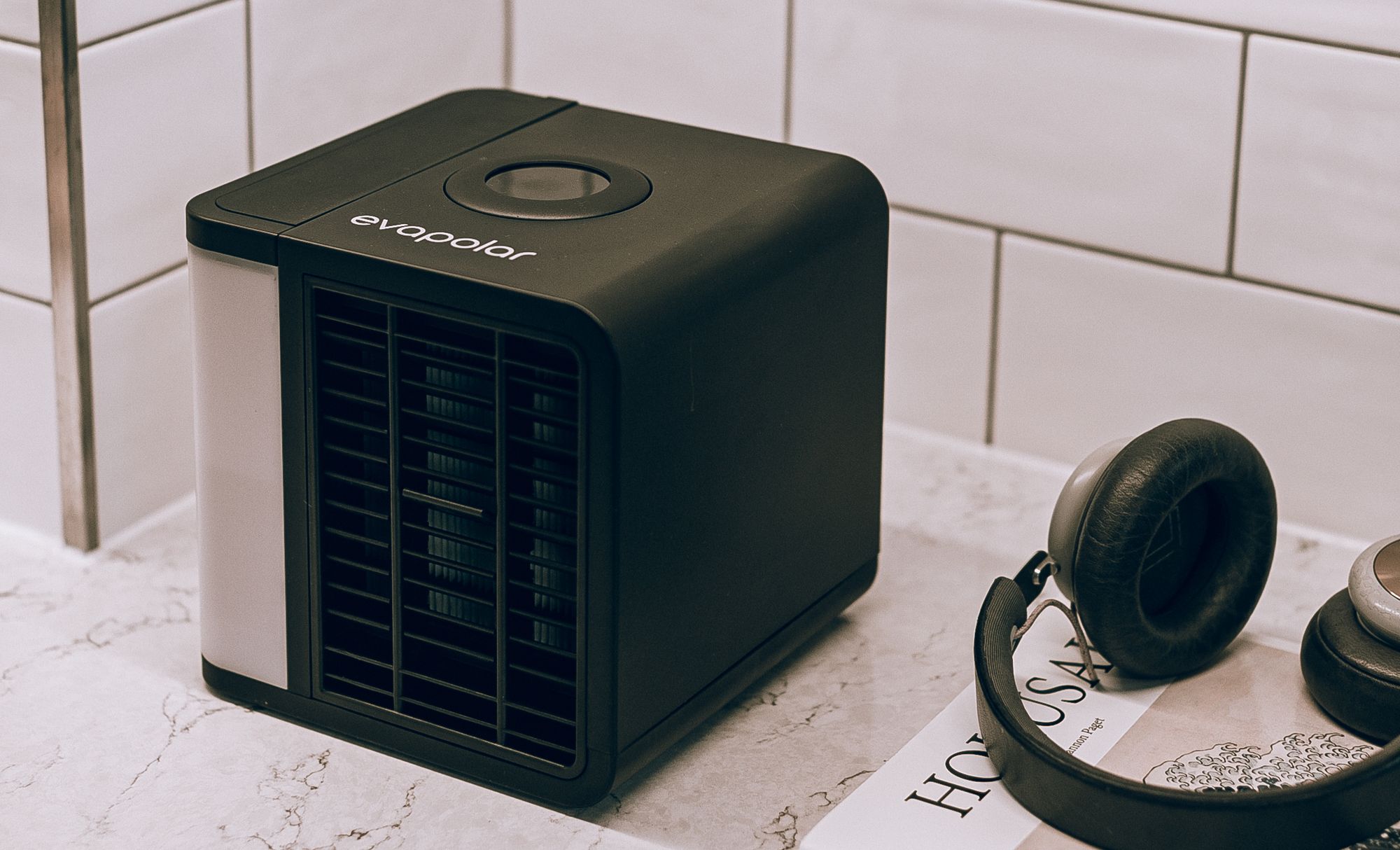 Why do we love it?
Zero installation required! Plug it to a power source via the USB cable and enjoy the effect immediately.
No windows? No problem! Evapolar air cooler – AC unit for the basement doesn't need a window to let the hot air out. However, make sure you keep the door open to allow air circulation and prevent humidity due to the humid nature of basements. Evapolar air coolers are ideal for windowless spaces.
Evapolar air coolers often make it to the list of best portable ac for basement. NOTE: air coolers use evaporation as a cooling method, not air conditioning. However, it's common for them to be reviewed together with ACs.
This excellent cooling option is 100 times less power-consuming than a regular AC system. Evapolar air coolers consume only 7-10W. Yes, to cost-effective solutions!
100% natural cooling method — enjoy the fresh, healthy air in your basement.
It is the best item for cooling a basement because it does three things at a time: cools, humidifies, and purifies the air.
Ultraportable. If you want to take your portable air conditioner to another room, to your garage, or simply to store it for the colder time of the year, it takes almost no space and is super easy to transport.
It is the most personal way of cooling. If you happen to like it colder, simply direct the airflow at yourself without disturbing the others. We stand by Evapolar being the best way to cool the basement because it creates your cool bubble without freezing the whole room.
Evapolar devices are very quiet. You can enjoy the game, some alone time, or do the work in your basement without any noise distractions.
USB-powered — if you lack sockets in the basement, you can connect Evapolar devices to a power bank.
We have gone through other top cooling options for a finished basement.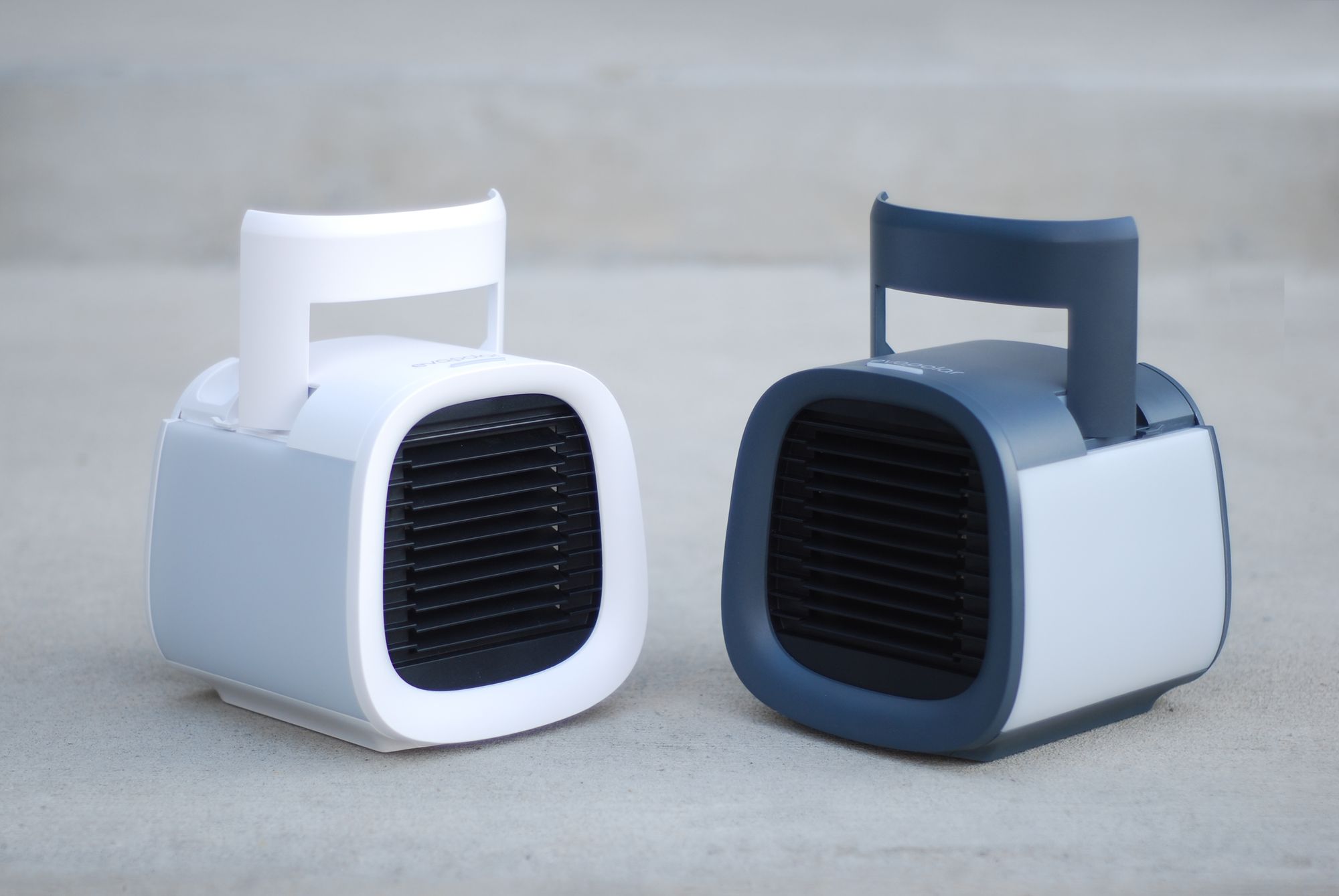 2. Upgrading your Existing HVAC System
One of the most obvious solutions for cooling your basement could be extending your existing HVAC (heating, ventilation, and air conditioning) System.
Advantages:
You can control the temperature in the whole house with one single thermostat.
Simple to use.
It can increase the value of your house in the future, especially if you are adding to an HVAC in an old house.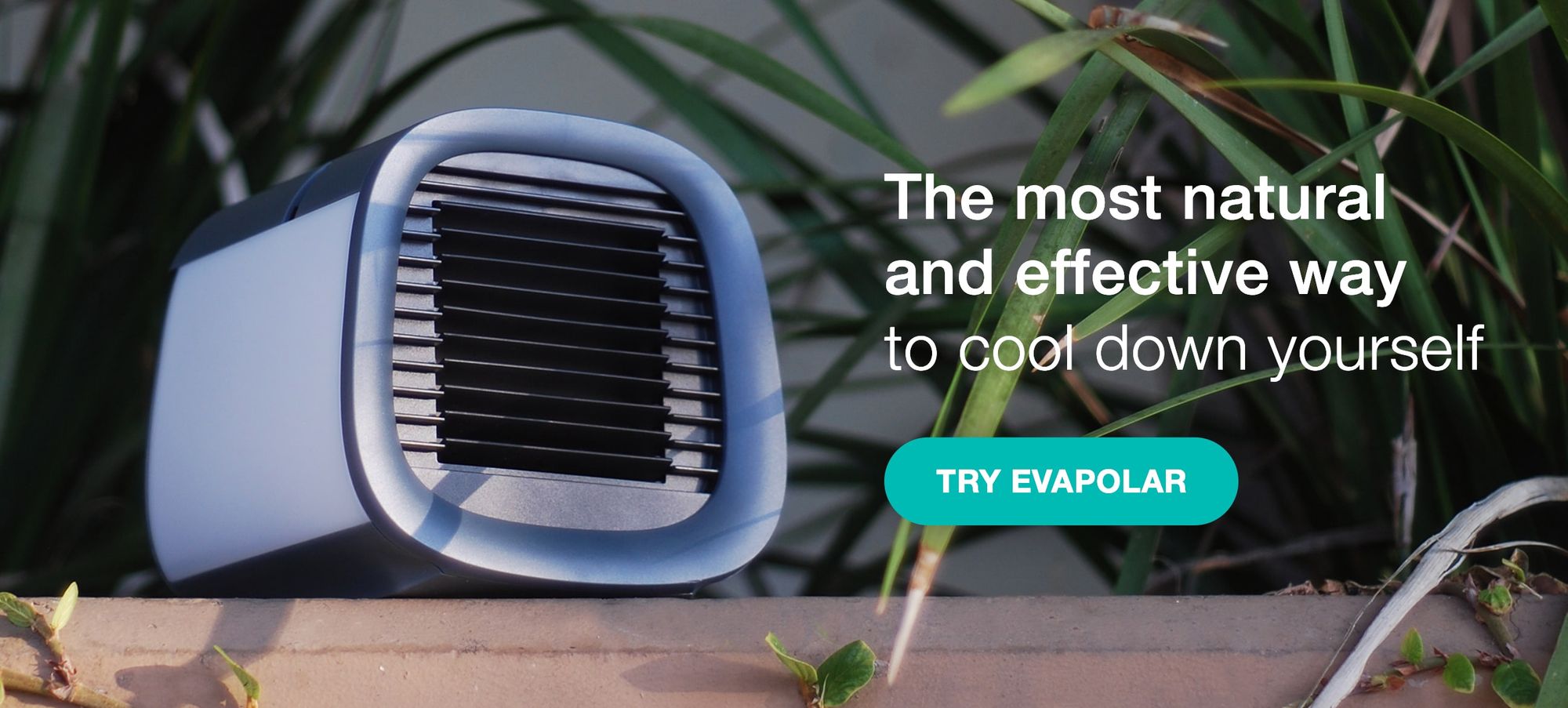 Possible setbacks:
In some cases, you may need a construction permit to extend onto the HVAC system.
Extra ductwork can interfere with the design of your basement.
Often, your basement will have other temperature requirements than the other rooms, which is why one thermostat can be an issue.
If you decide to go with this option, the main thing to consider here is: Is your current HVAC system strong enough for the extra load?
If the answer is 'yes', you can build onto the HVAC system you already have.
If the answer is 'no', you can either upgrade your existing system or add a supplementary one for your basement only. We recommend consulting a contractor to ensure he gives you the correct quota for the area that needs cooling and your current system's load.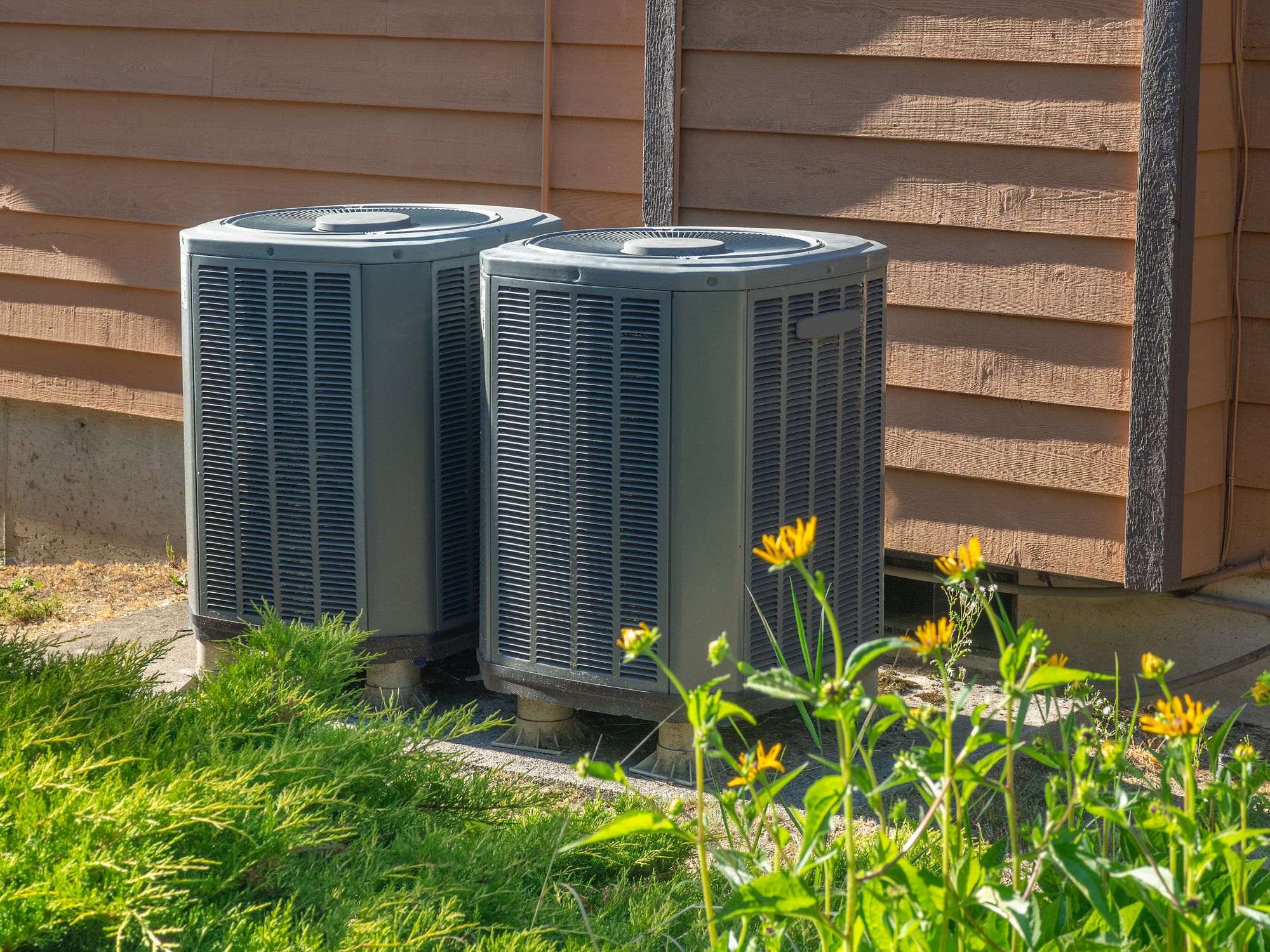 3. Ductless Split System
An independent ductless mini-split system is another cooling idea for the finished basement, especially if your current HVAC system doesn't allow add-ons.
Advantages:
Easier to install than an add-on to an HVAC system.
The compressor is outside, so the cooling process is quiet.
It has a thermostat, so you can adjust the temperature of the basement the way you want.
Possible setbacks:
Cost. Even though ductless split systems are often called 'mini', their price is as high as a traditional AC system.
It is crucial to size correctly. Unlike an air cooler which you can simply move to the place of your liking, a ductless split system is in one place. If you get the sizing wrong, it can lead to overusing electricity, system overwork, wasting energy, and inability to control the temperature.
The indoor part of a ductless mini-split system is mounted, it might interfere with the décor because it's visible.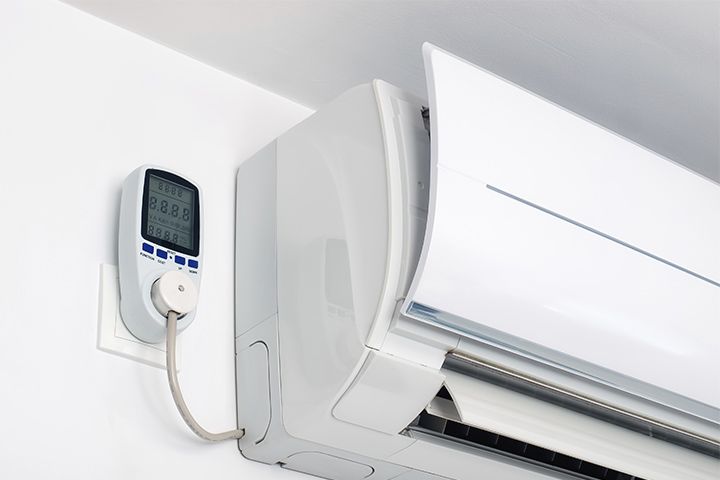 4. Portable Basement Air Conditioner
One of the best basement cooling options that come to mind is a portable basement air conditioner. You can move them from room to room or store them away when summer is over.
Read more: First Apartment Checklist: How to Move Like an Adult
Advantages:
Easy to set up, doesn't require installation.
Easy to store and move around.
Effective for cooling one spot due to the director airflow.
Possible setbacks:
Noisy. Make sure you check out the low-decibel models, as many people complain about the sound of the portable ACs.
If the portable air conditioner for basement comes with a hose, you need to place it next to the window, which also blocks the lower part of the window.
Most models are impossible to use in basements without windows.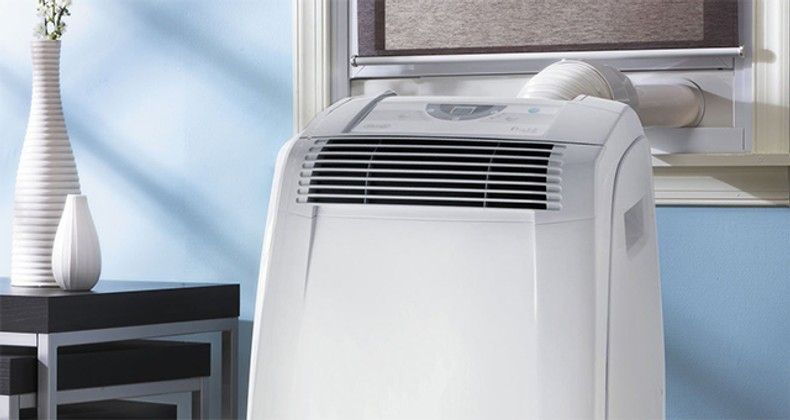 5. Open Windows at Night
At nighttime, the air is at its freshest and coolest. For basements with windows, it's recommended that you open the windows at night to make the best of the lowest temperatures.
If your cellar's windows aren't facing the sun during the day, make sure you aerate any time you get a chance.
Advantages:
Free and accessible to all basements with windows
Fresh air circulation
Possible setbacks:
For areas where the temperature drop at night is too significant, the cooling at night can be too intense

Best Portable Air Conditioners for Basements Without Windows
The main key to cooling a windowless space is to select a ventless cooling device, and a hoseless one. All air conditioners require somewhere to exhaust the hot air, this is how they work — this is also why we place the ACs on the windows, or we use an exhaust hose to get rid of the hot air.
8.14 x 7.24 x 8.54 inches
15.1 x 17.6 x 29.2 inches
15.7 x 13.5 x 31.5 inches
8.77 x 13.85 x 27.2 inches
17.1 x 13.8 x 28.1 inches
1. evaSMART Air Cooler by Evapolar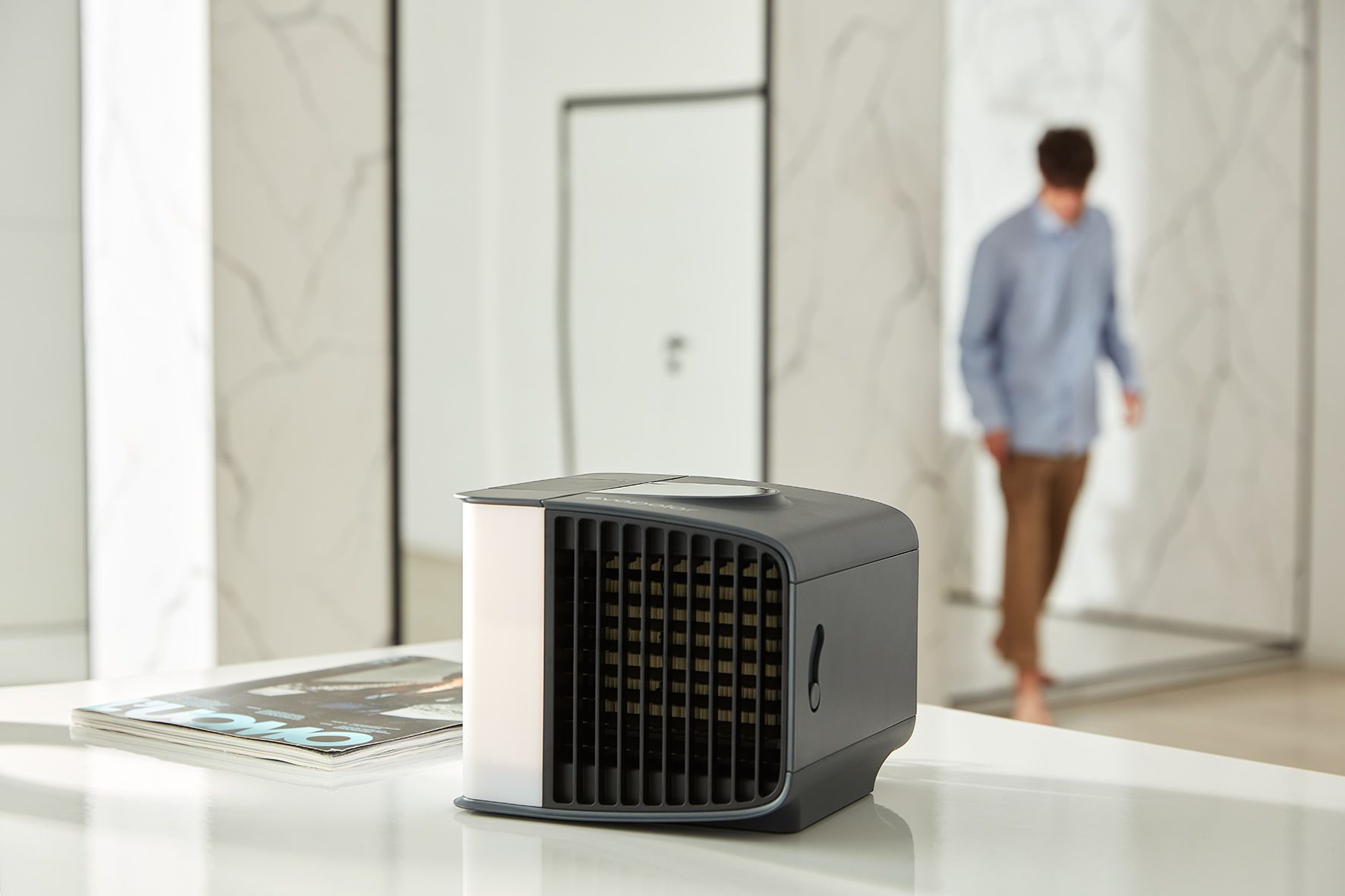 Air coolers by Evapolar are an excellent hoseless alternative to air conditioners, and they are ideal for basements without windows. They do a wonderful job of cooling the space around you without freezing the whole room.
If you need a temporary or a permanent cooling solution for your basement, you can't go wrong with Evapolar. They can run up to 9 hours uninterrupted on a full tank of water. It also purifies the air which is very important for close spaces.
evaSMART also has home integration with Google Home.
Pros:
Price
Portability.
Energy consumption (12W only)
Water tank can supply water for up to 9 hours of cooling
Best option for windowless spaces
Cons:
Less efficient in very humid conditions, so make sure you watch out for the basement humidity levels. You may want to pair it up with a dehumidifier.
2.  De'Longhi Air Conditioner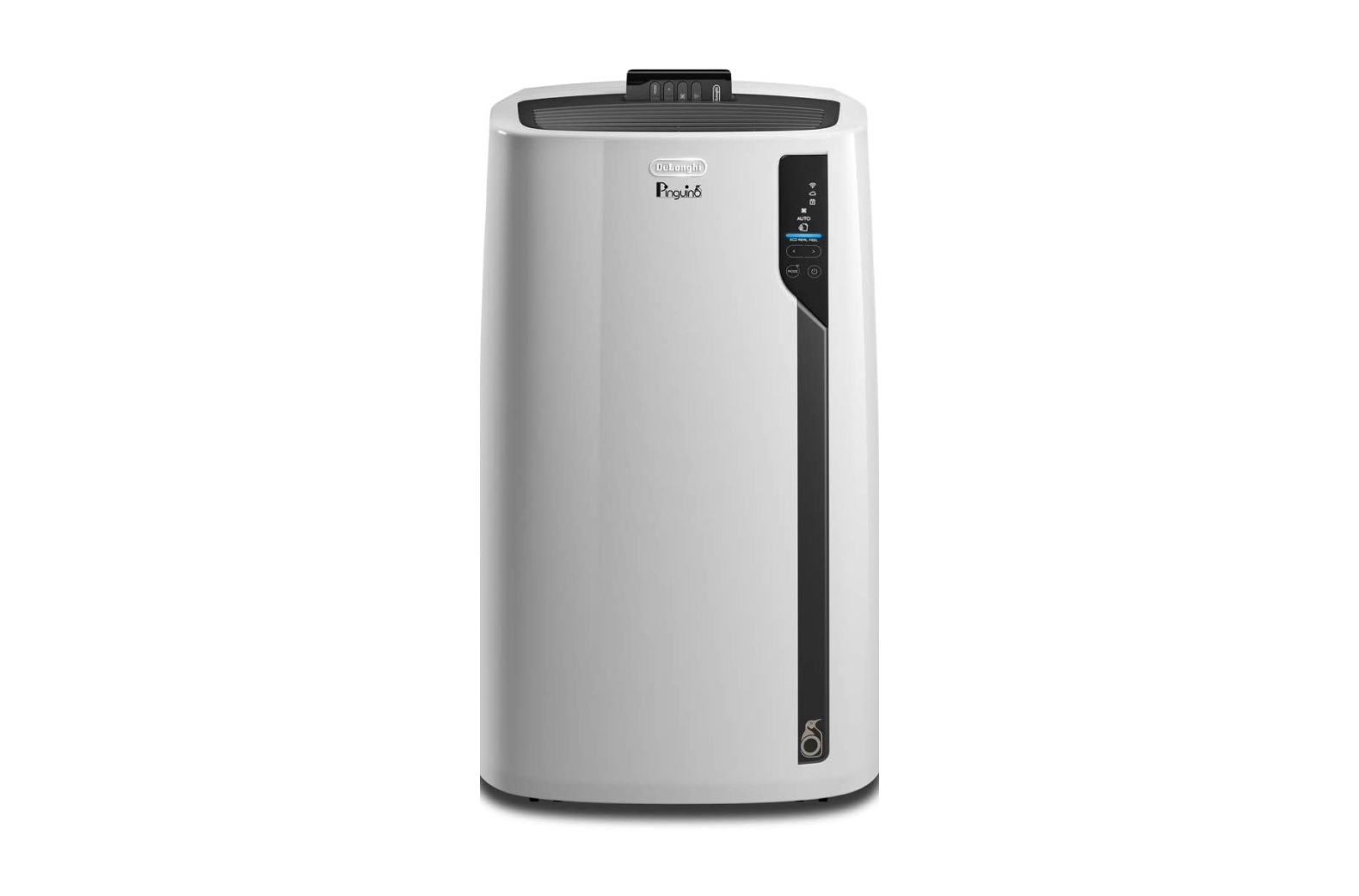 De'Longhi 12500 BTU model works as an air conditioner, dehumidifier and heater. With 71 pounds weight and 30 inches height, this is not exactly as light as a portable air cooler. However, as long as your basement has a window, you can place it anywhere — this is not an option for windowless spaces.
Caster wheels and integrated handles allow you to move it quickly from room to room and carry it on the stairs. It also works with Alexa and Google Home.
Pros:
High cooling power
Low noise
Very hi-tech

Cons:
If you only need cooling your basements for short periods of time, and you need something basic, this model might be too hi-tech
More expensive than models with the same criteria in other brands.

3.      Honeywell Fan and Humidifier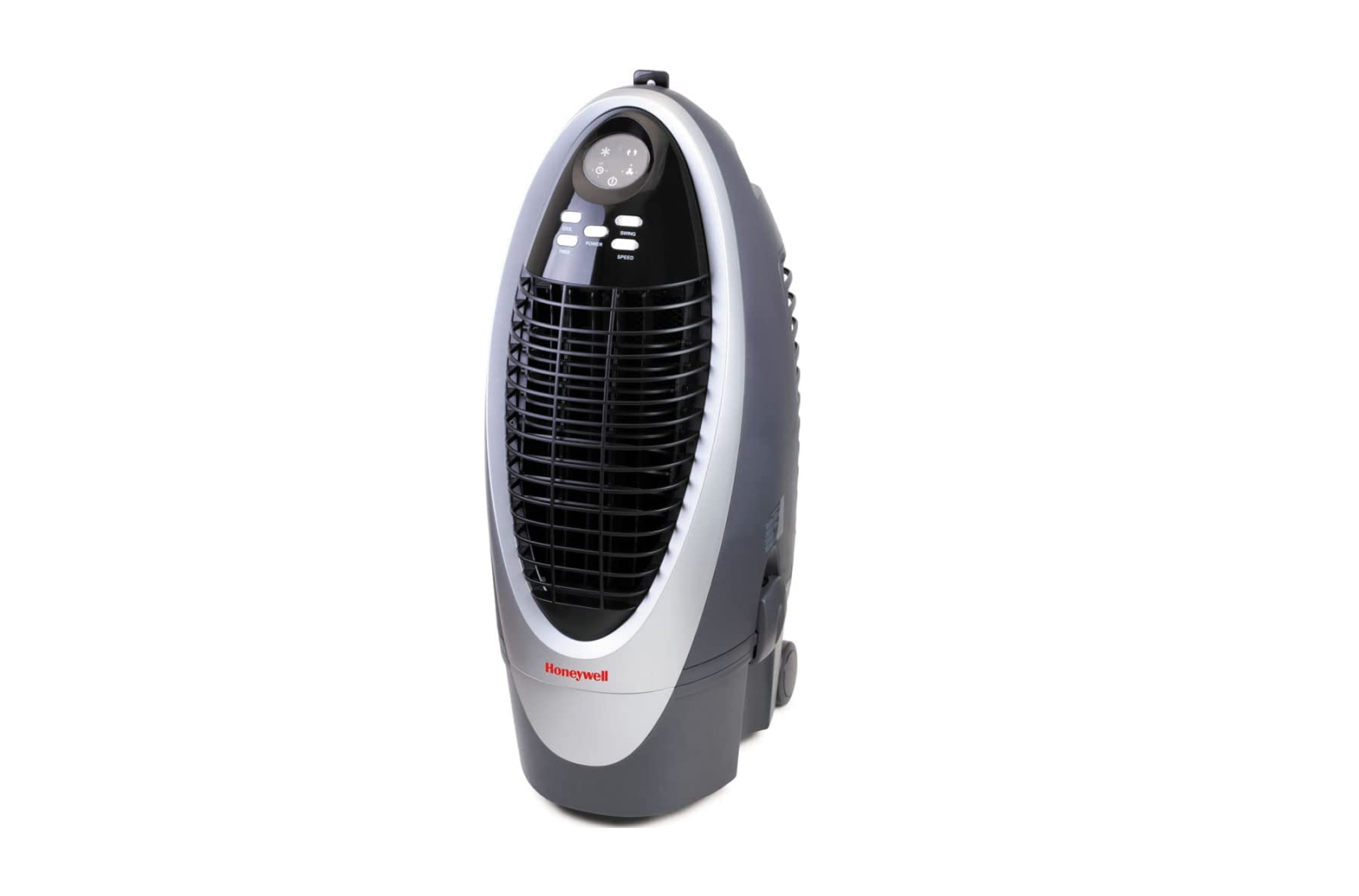 Honeywell has produced a number of amazing ventless alternatives to air conditioners, and this product is also a ventless device which can work in a basement without windows. It is a low-energy and powerful air cooler that's also ideal for use in a personal space.
The Honeywell Fan and Humidifier is ideal for small areas like a desk, or a table, and for windowless spaces since it doesn't have a hose.
It has a removable tank which makes it very easy to clean. Also, the carbon dust air filter is easy to remove, and with the alarm, you'll be notified when the water level in the air cooler is low.
Pros:
Price
Almost no noise
8 speed settings and 5 lighting settings
Very light
Cons:
Questionable longevity
Difficult to clean
4.  Dyson Pure Cool Purifying Fan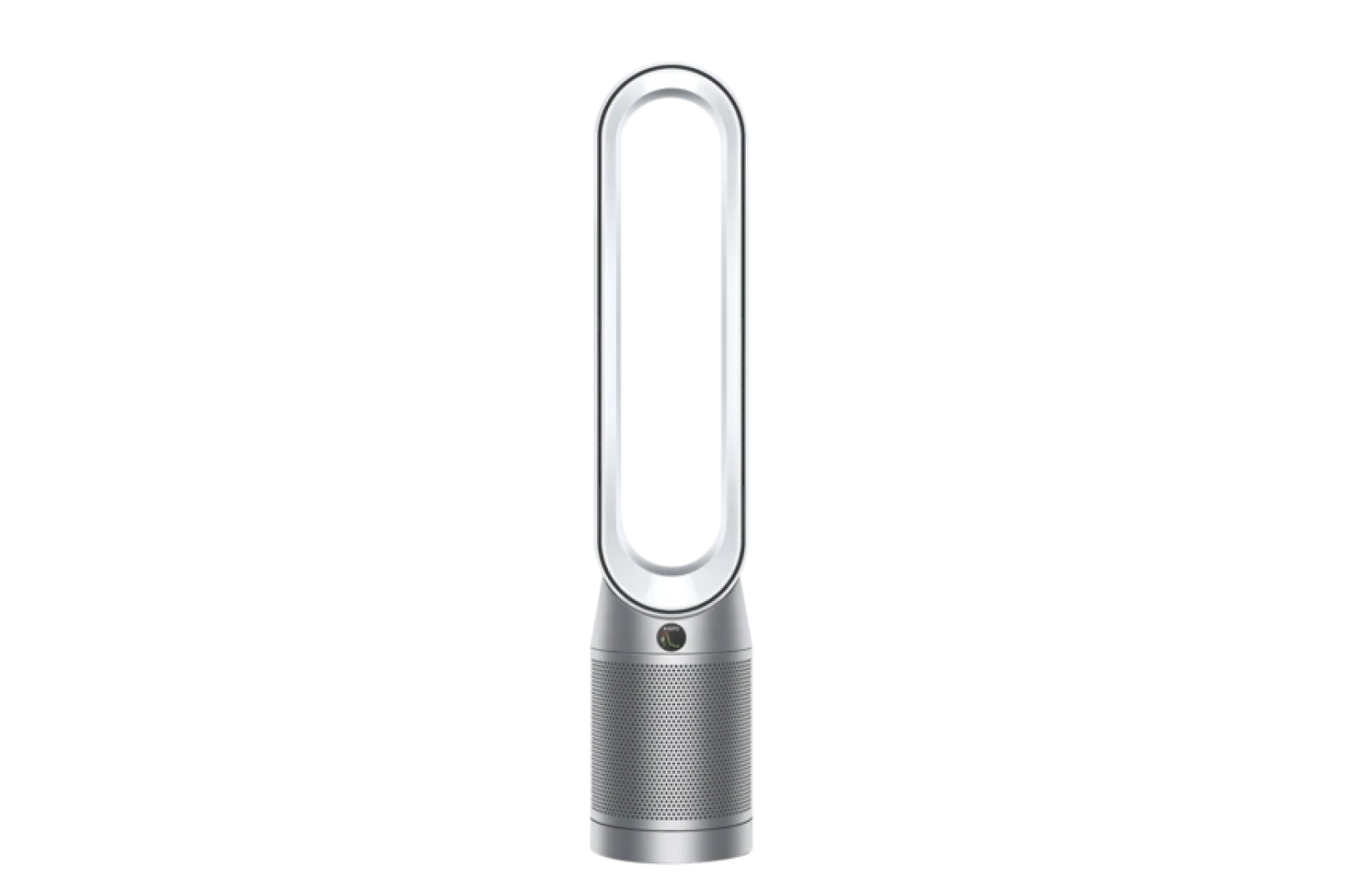 Another hoseless option which would work in the basement — the Dyson Pure Cool Purifying Fan. The British brand has established itself as one of the best household appliances manufacturers. Direct the airflow at you and enjoy cooling without having to exhaust the air outside.
Dyson Pure Cool also offers the air purification, so that you can enjoy cool AND clean air at the same time.
Pros:
Purification
Design
Efficient cooling without a hose
Cons:
Price
It is a sophisticated model with app control, which can be too much for simple basement cooling

5.   Black Decker Portable Air Conditioner
This model is great for cooling places up to 300sq ft — so it would be great for cooling a regular-sized basement. It is easy to set up, and it is rather quiet compared to most ACs. It won't suit a windowless basement since it comes with a hose.
You can precisely control the air temperature with a 24-hour timer and a top-mounted LED display.
Pros:
Portable
Easy to set up
Quiet — the AC produces 75dB on the highest setting
Good cooling capacity for medium-sized rooms
Cons:
It can be bulky for small basements
If you've been searching for the best cooling option for your basement, look no further than the Evapolar air cooler. This powerful and efficient air cooler is perfect for keeping your personal area cool and comfortable, especially during the hottest summer days.
Whatever you do in your basement, just place the Evapolar next to you and enjoy the cool airflow.
- It is highly efficient and can quickly cool down your personal space.
- Portable and easy to move around, so you can place it wherever you need it most.
- Features an advanced cooling technology evaBREEZE™ that delivers a powerful and refreshing breeze.
- Minimalist design and no need to exhaust hot air. The best hoseless cooling method out there.
- The best price/value ratio. The most expensive model is around 250$.
- No installation fees. Any Evapolar cooler works with a portable battery via a USB, so you don't need to install any extra sockets in your basement.
There are many solutions to keep your basement cool and livable during the summertime. Make sure you size it right and choose the best option based on your climate, needs and the basement itself.
People also ask (FAQ) :
1. Is a fan a good basement cooling option?
Since fans only blow around hot air without cooling it, we don't recommend using it in a basement. You need a fan for the basement that cools down the air and purifies it (like an air cooler or a split system).
2. Which option is the best in terms of energy consumption?
Evaporative air coolers by Evapolar consume 100 times less energy (7,5W) than regular split systems. If you are looking to save on electricity, we recommend air coolers. They can even work on a power bank.
3. How much will a cooling item cost?
A good quality portable air cooler starts around 100USD, while a personal split system can go up to five-digit numbers.
4. Do I need a dehumidifier with the cooling device?
It depends on your basement, its isolation, and its location. The best way to figure it out would be to measure the humidity in the basement and let a professional give you advice based on the result.
5. What is the most eco-friendly option for cooling a finished basement?
An evaporative air cooler would be the greenest solution. It uses evaporation for cooling and consumes very little electricity as well.
6. Which basement cooling option is the most efficient?
It depends on what you mean by 'efficient'. If your goal is to get the whole space to a freezing temperature, a ductless split system, an extension or an upgrade to your HVAC system can be an option. If you want to create a personal cooling area for one during hot weather, the portable air cooler will get the job done.