Checklists for your first apartment essentials can be endless. From proper light bulbs to the perfect towel hangers, it is easy to get lost in what you need for your new place. We have decided to make it simpler for you.
evaCHILL
The most effective cooling device
There are a lot of lists of the essentials and we wouldn't want to repeat them. Let us take it one level up and talk about the lifestyle.
You take care of the moving and we will make sure you have just what you need for comfort, coziness, and the new adult life of yours.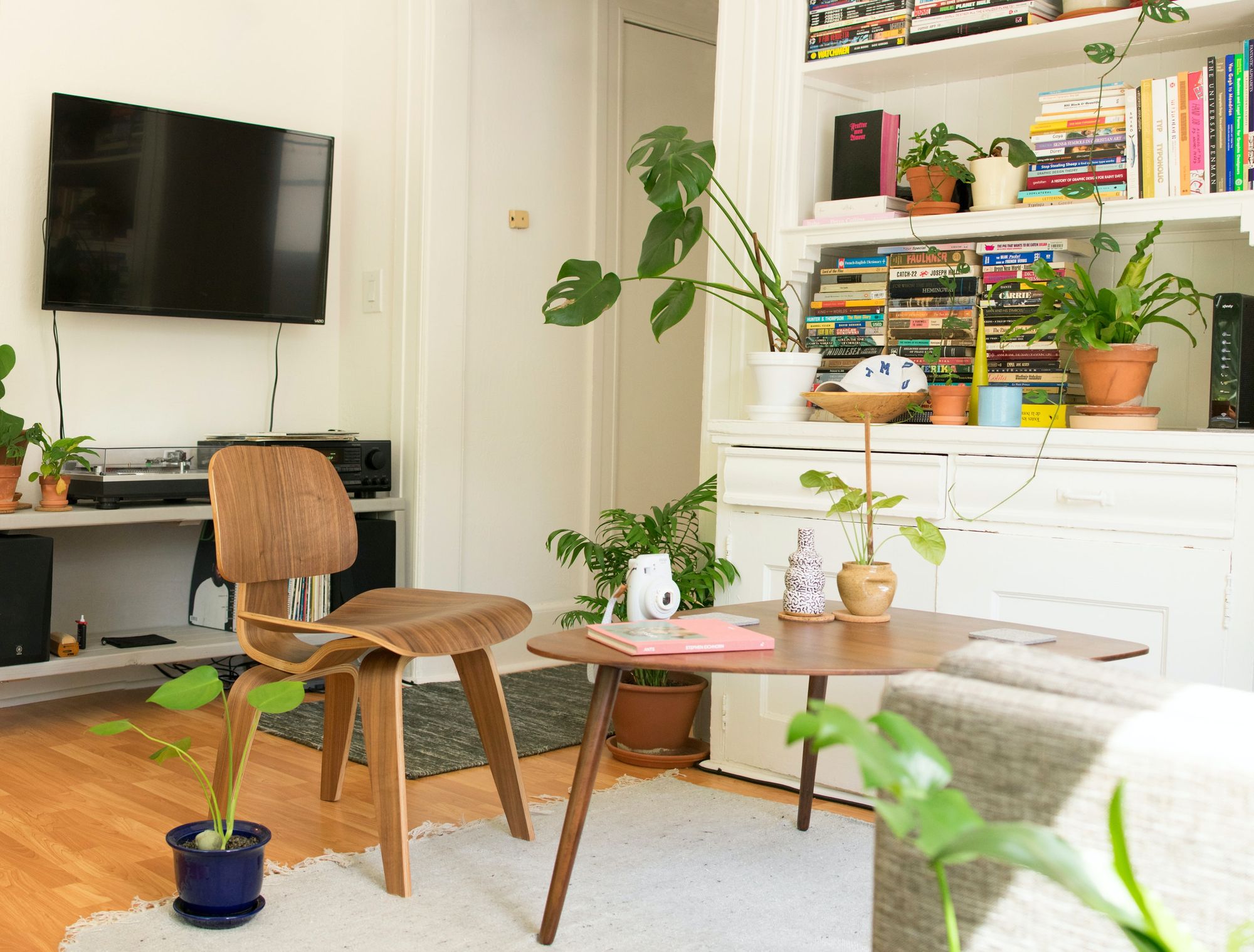 1. Proper Bed Frame
Nothing screams «adult» like a proper bed frame. Long gone are the days of sleeping on the mattresses on the floor, futons, or back-unfriendly couches. You are a grown-up now who appreciates the quality of sleep, proper recovery, and comfort.
A bed frame is a big expense, indeed and it is completely worth it. It will give your bedroom the proper look of an adult who can take care of himself and your back will also get the right treatment!
2. High-quality mattress
We know, mattresses are a huge investment. Unfortunately, so are the doctor's bills for fixing your back as you get older. Having a solid sleep and a healthy back is interdependent with the quality of your mattress. Take your time to select one, consult a specialist and go into the choice of the mattress
The more you're 'adulting', the more your back will thank you for investing in your sleeping conditions.
Speaking of sleeping and comfort, you may have already heard that cold temperatures are very beneficial to your recovery. You officially start adulting when you start surrounding yourself with things that make your environment better.
A portable air cooler is one of those things. See how to choose the best portable cooler.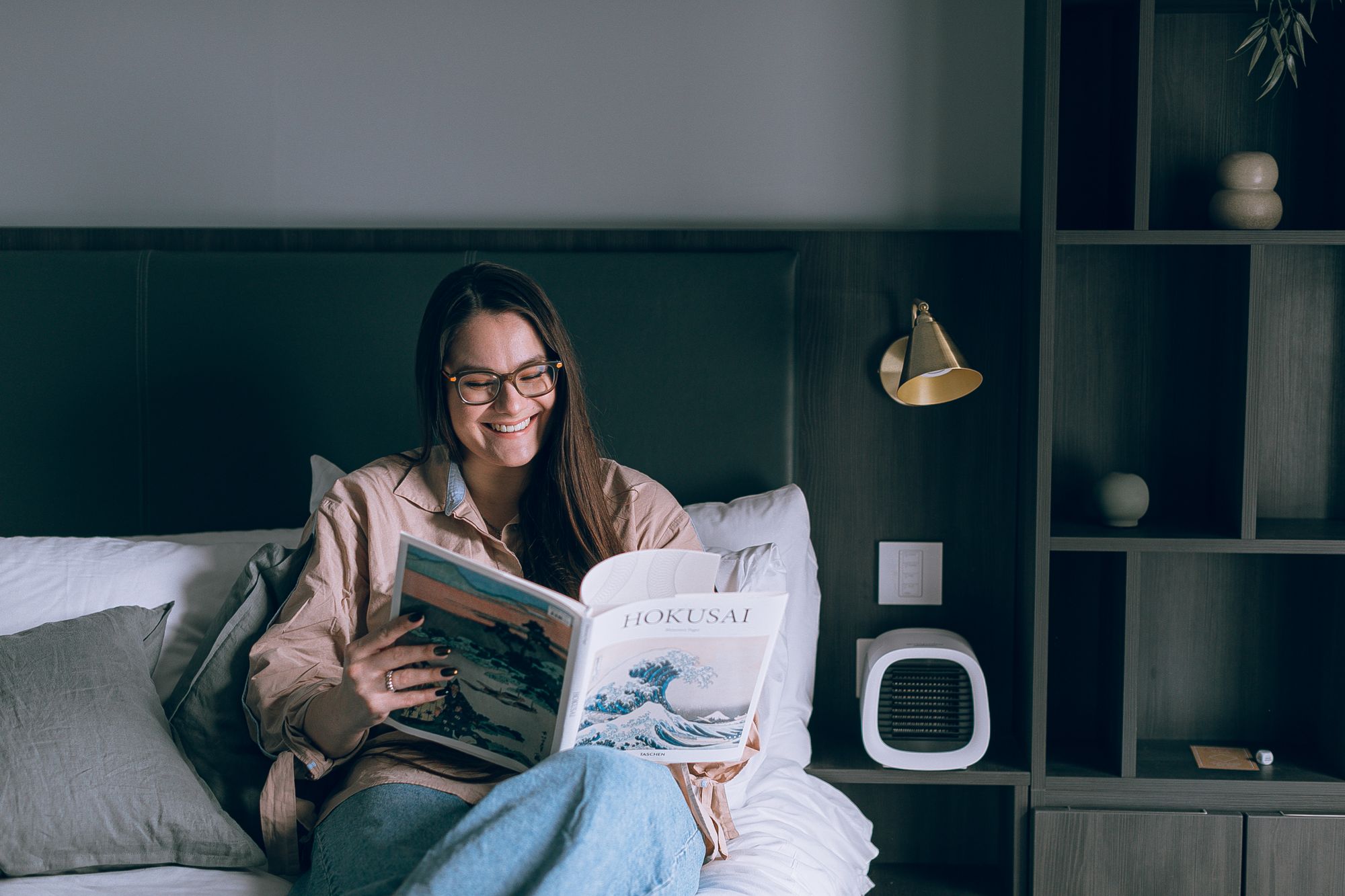 4. Houseplants and flowers
Start taking care of a living being and add some life to your new space. Maybe a pet is too big of a commitment. Flowers and houseplants, on the other hand, require way less involvement and they add the fresh touch of green to even the most lifeless space. Read also: Top 4 Best Dog House Air Conditioners.
Start with low-maintenance plants and build up to more sophisticated ones. It can turn into a beautiful challenge, a wonderful hobby, and a proper home garden guaranteed to make you smile every time.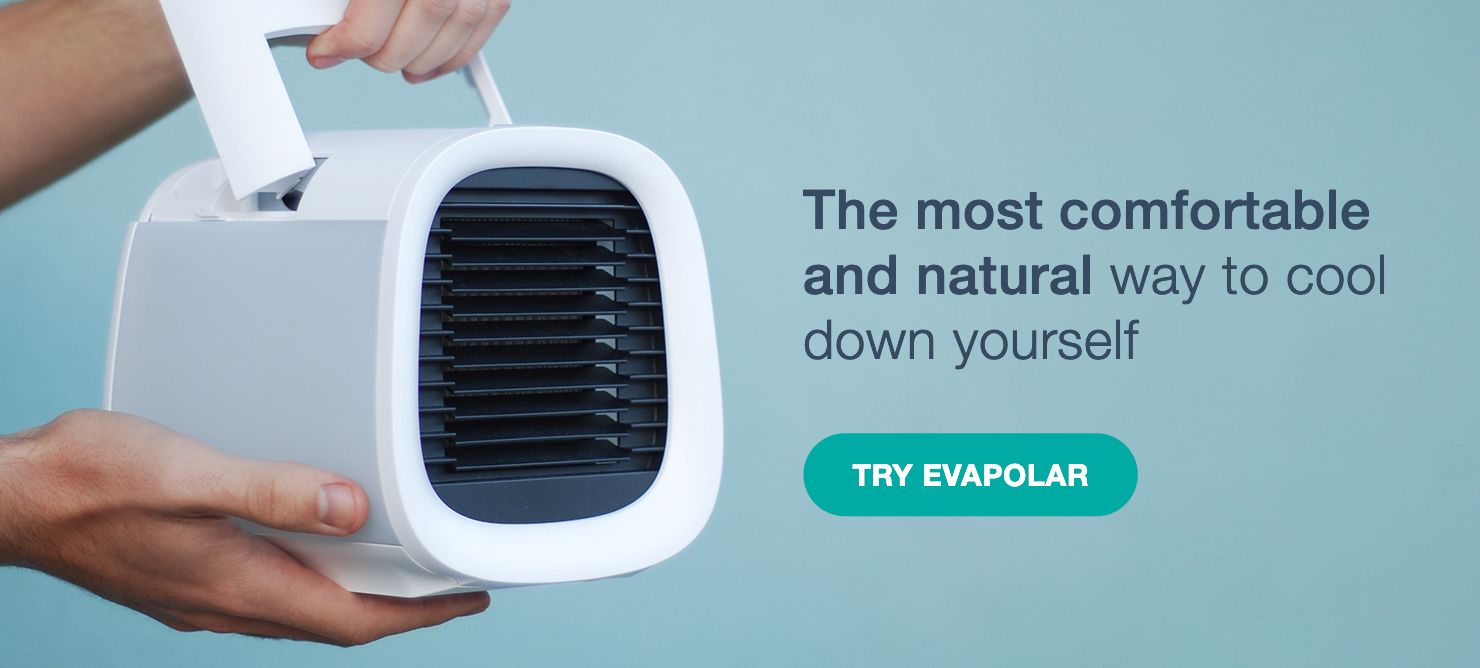 They say that plants love classical music. You could find out whether this theory is true by yourself!
5. High-quality coffee maker
If you are a coffee person, let's bring your caffeine game to the A-level every day. There are at least a few reasons to invest in a proper coffee maker. First, instant coffee is not even coffee, and so is the coffee from the machines. It's the lowest quality you can get and … out of respect for this amazing black magic, don't drink instant coffee.
Second, an adult knows that spending 4-5 dollars daily on a mug of takeout coffee adds up to a pretty important amount per year.
Last but not least, coffee culture is a progressive adult hobby that only gets better with time! Getting a proper coffee maker can be a start to a conversation where you will shine.
6. Tall mirror
Job interviews, first days at work, important presentations. There will be days when you MUST (and want to!) make a good first impression. A proper tall mirror will help you pick a perfectly matching outfit, literally from head to toe.
Avoid putting the mirror on the floor against the wall and make sure it mirror is hanging straight. You don't want the distorted proportions to ruin your look and your mood.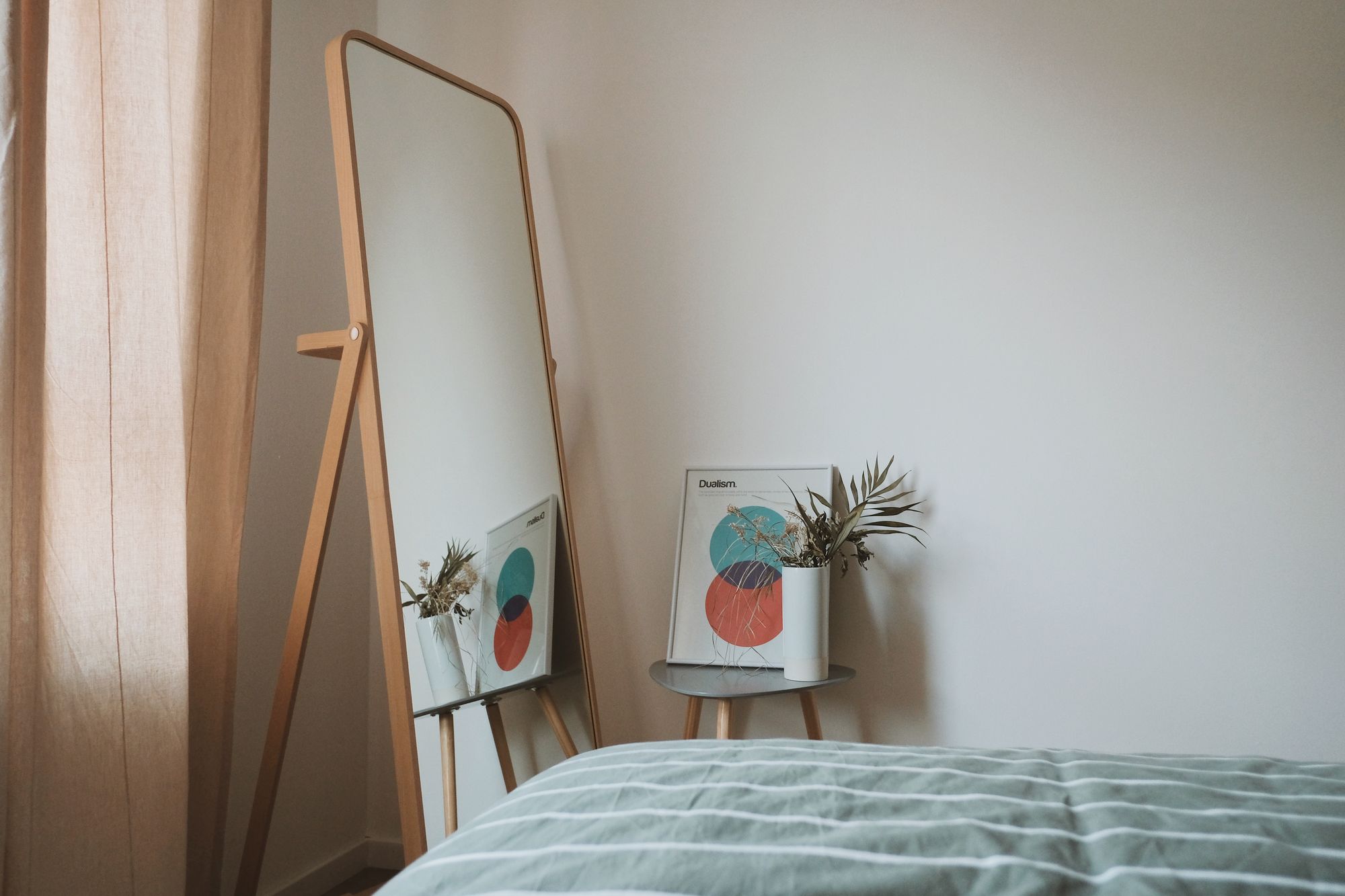 The 148-tool set from Amazon will stay with you forever and help you fix literally any problem around the house. Unless you need an excuse to show up at your neighbor's door, a proper toolset will help you deal with any inconvenience, from the leaky sink to assembling Ikea furniture.
It is affordable and even the look of properly organized tools says: "I'm an adult who can take care of my own place".
8. Sturdy high-quality desk
Just like with a proper bed and mattress, a good desk is a great investment into a healthy posture. It has also been proven that sitting at your desk with a straight back and your feet on the ground contributes to your productivity at work.
Whether you are working on your personal projects or if you have to still work from home, an old school desk is a step to success. Looking on a clean, organized surface inspires productivity and great ideas! Check out some stylish desk ideas in Scandinavian style, for any interior.
9. Strong vacuum cleaner
Unless you have a regular cleaning lady or you are cleaning A LOT, chances are you have some dust in the corners. For your lungs, cleanliness, and the safety of your rugs, we suggest you get a strong vacuum cleaner. You will immediately see the difference and vacuuming will become a pleasure, not a chore!
You don't have to buy a super expensive cordless version — Amazon has a LOT of bagless wonderful models that get the job done. Extremely helpful to clean the mess after the move as well!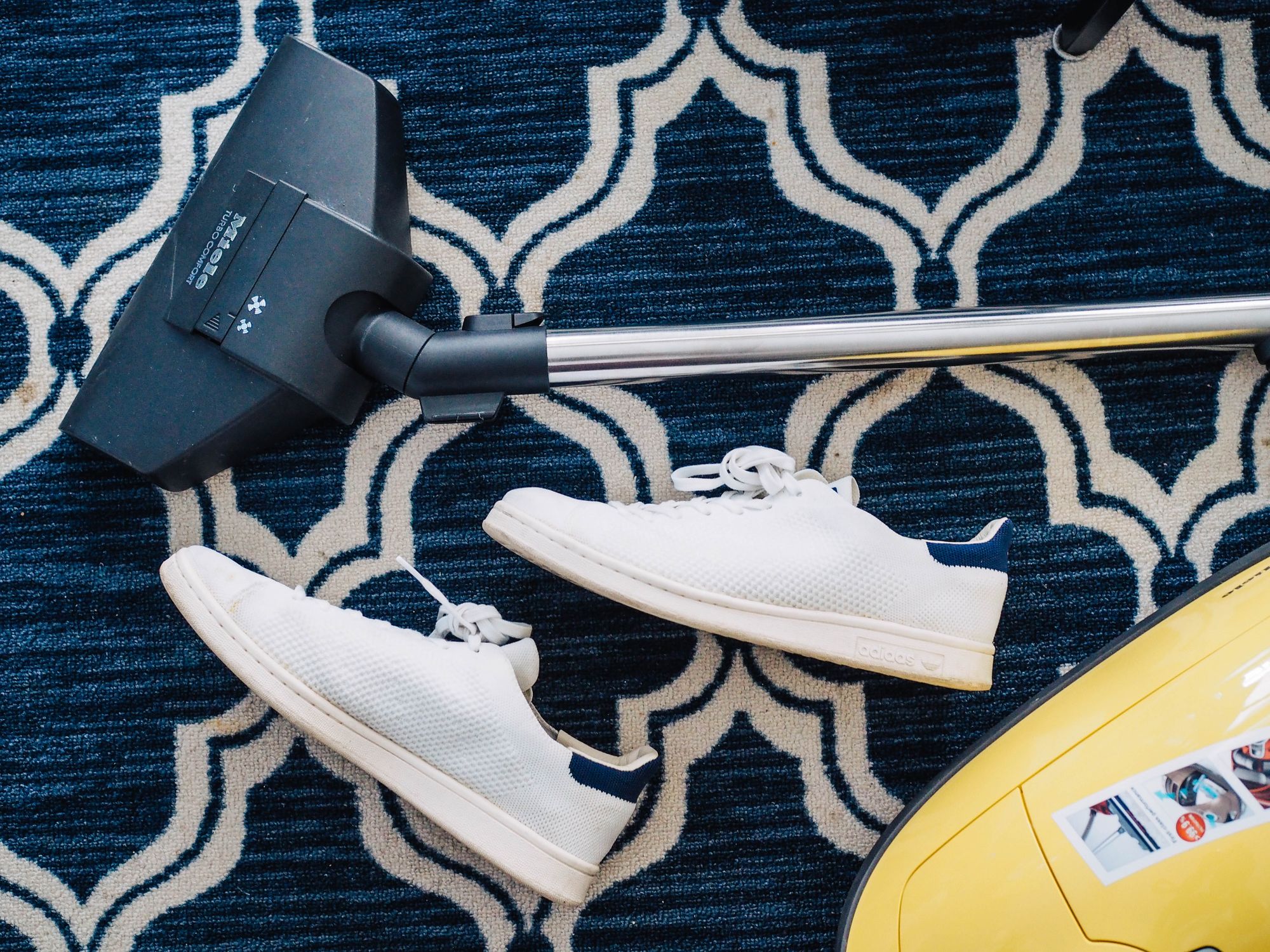 The new cooking device is here to stay! The Ninja Air Fryer will get the job done for the oven, air fryer, grill AND multicooker. All in one, compact place. It also gets the job done way faster. One pot does the lot, from spicy chili to crispy chips, juicy burgers to freshly baked cakes – even a whole roast chicken!
Now, this is a wonderful way to save on time, energy, space, and money!
Congratulations on your beginning of adult life! No matter how hard it may look, it is a beautiful step and should also bring you a lot of pleasure. Please feel free to check back on your blog for more advice and ideas on how to optimize your place.