Choosing the best and the safest air conditioner for the baby room can be quite challenging — you want your baby to stay cool during the hot months. Yet, you want to make it as comfortable as possible and maintain a safe sleep environment. Therefore, it's recommended that babies sleep at a temperature between 68° and 72°F (20° to 22.2°C).
There are several criteria you want to consider when looking for a device to keep your children's room cool in summer, considering cooling requirements and precautions.
1. Noise level
The suitable cooling device gets the job done quietly. When you want to choose a quiet device, we recommend you go for the model under 60DBs — the equivalent to the noise of a regular conversation between two people sitting not far from each other. Of course, the quieter the air conditioner for the baby's room is, the better your baby will sleep.
2. Coverage / cooling power
Sizing the device correctly is especially important when it comes to a nursery. You don't want the air cooler for the child's room to be extreme, yet, it needs to get the job done! To better understand how to size a cooling device, you can check out this detailed article on picking the right size of an AC, or this one — to decide on the swamp cooler size.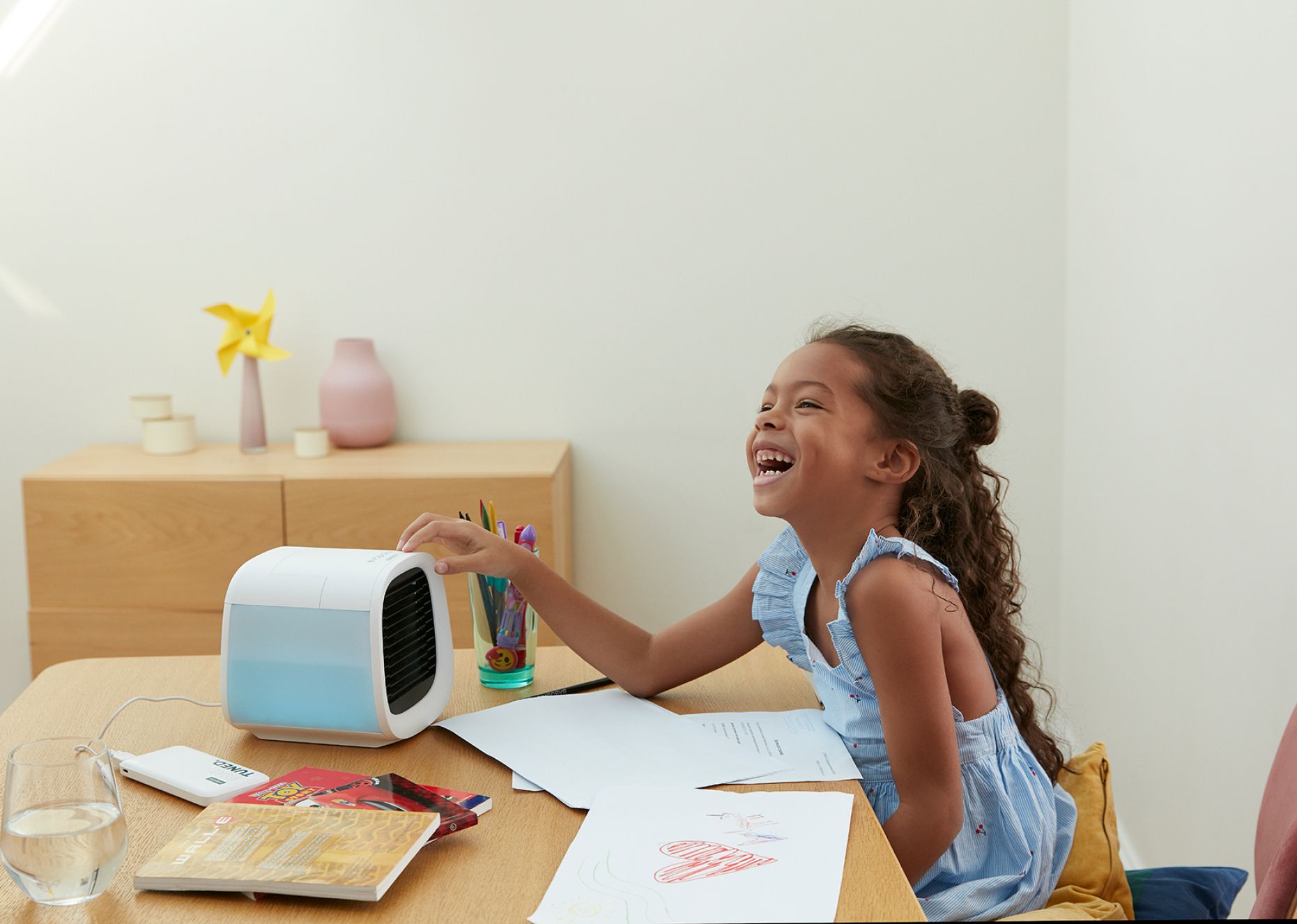 3. Remote control and smart home compatibility
Cooling units with remote control and smart home compatibility allow you to easily adjust the cooling settings without stepping into the nursery and waking up the baby. This minor feature can be a huge advantage when your baby is finally sleeping, and it's time to turn off the AC!
4. Air filters
You want the best for your child, and the air quality is number one on the list. For example, evaBREEZE™ technology by Evapolar guarantees fresh, humidified air. In addition, last-generation eco-friendly filters are perfect for your baby and the environment!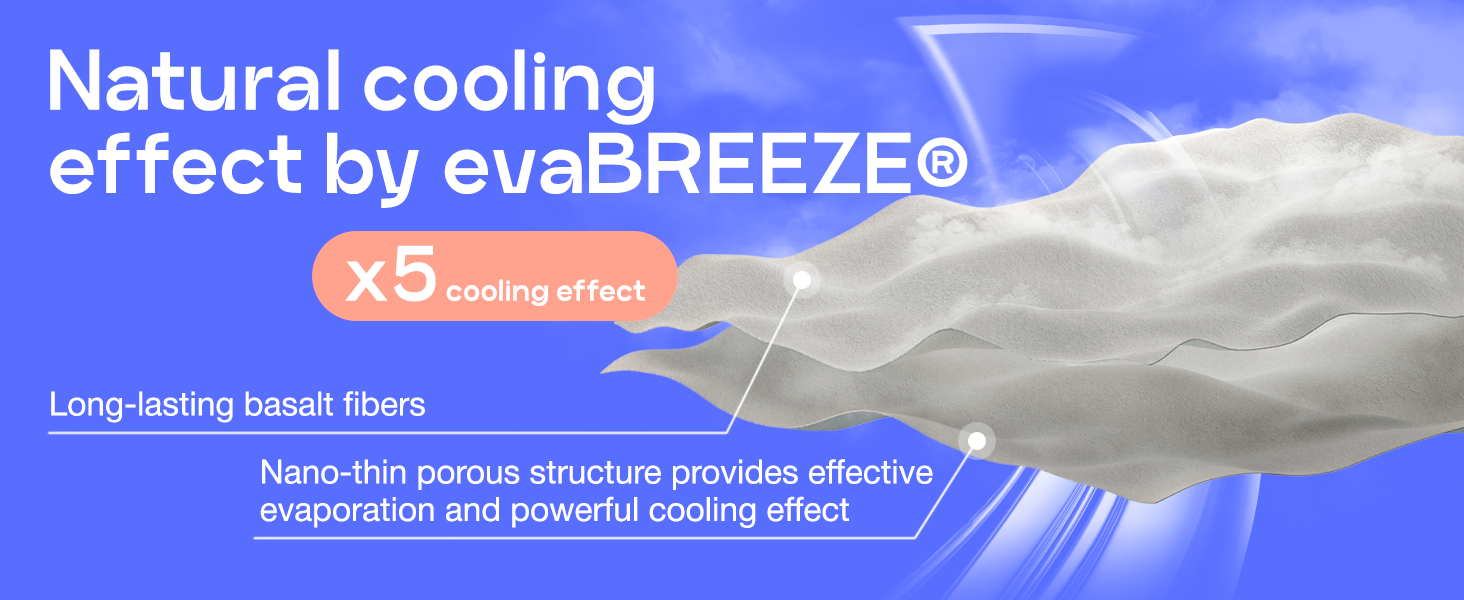 5. Cooling method
Many air conditioners use Freon-like liquids, which are very harmful. If you are looking for how to cool your baby's room most healthily, you may want to look into evaporative air cooling — the most natural, healthy way to keep your baby's personal space cool and fresh.
6. Design
While this is not the main thing that comes to mind when you are interested in keeping your children's room cool in summer, we know that most parents spend a lot of energy, resources, and money on decorating the baby's room. So it would be a shame to ruin it with a gigantic plastic hose sticking out of the window and a bulky air con! Thankfully, today there are a lot of sleek, minimalist cooling devices that fit with any design — and this Evapolar evaCHILL model in ocean blue color is just perfect for a boy's nursery.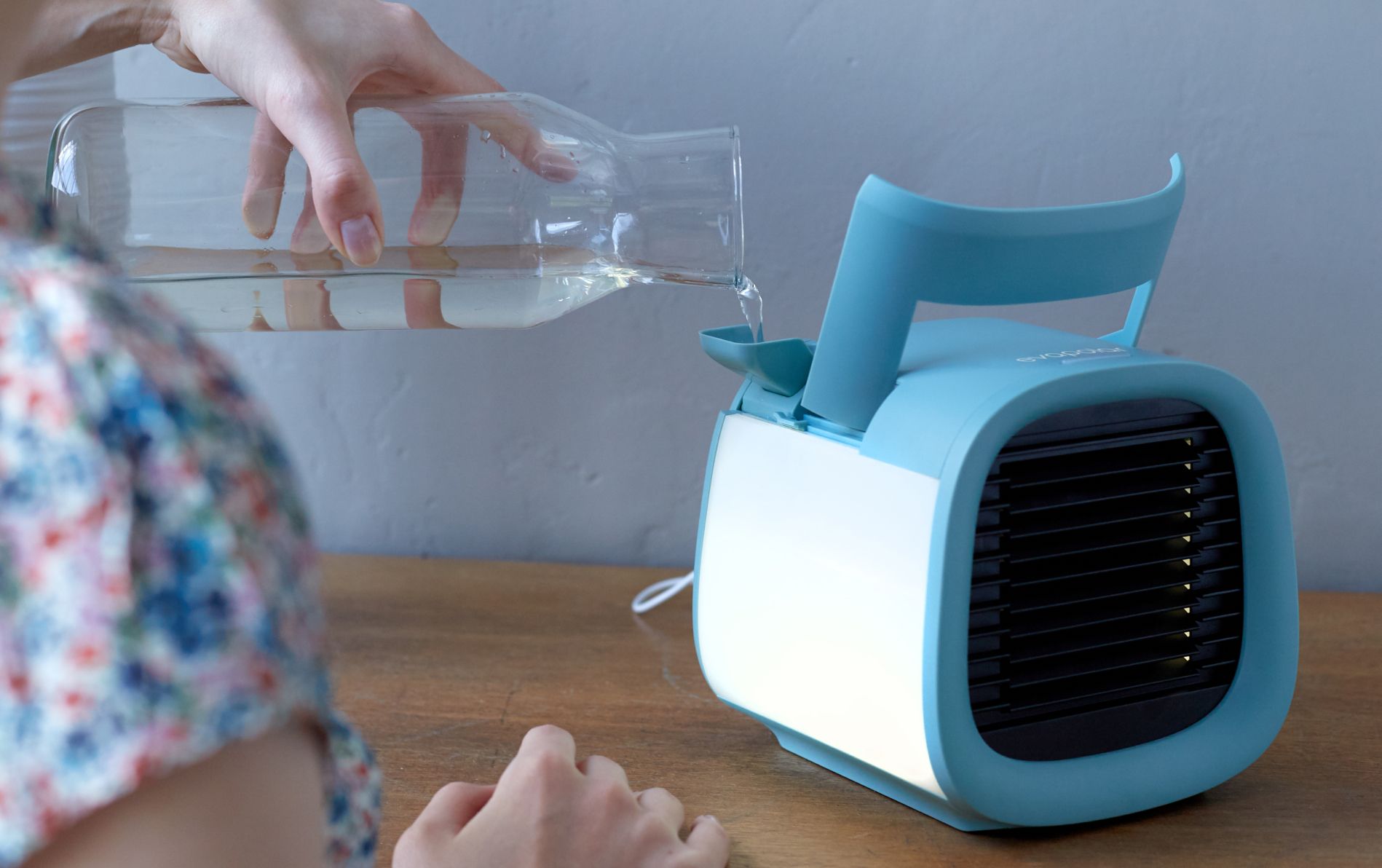 7. Energy consumption
Having a newborn always comes with extra expenses, so why not save on cooling? You should also see how much electricity your device will consume in general and based on your needs.
Example: Evapolar cooling devices consume 100 times less electricity than regular air conditioners, which is a massive change for your bill in the long run!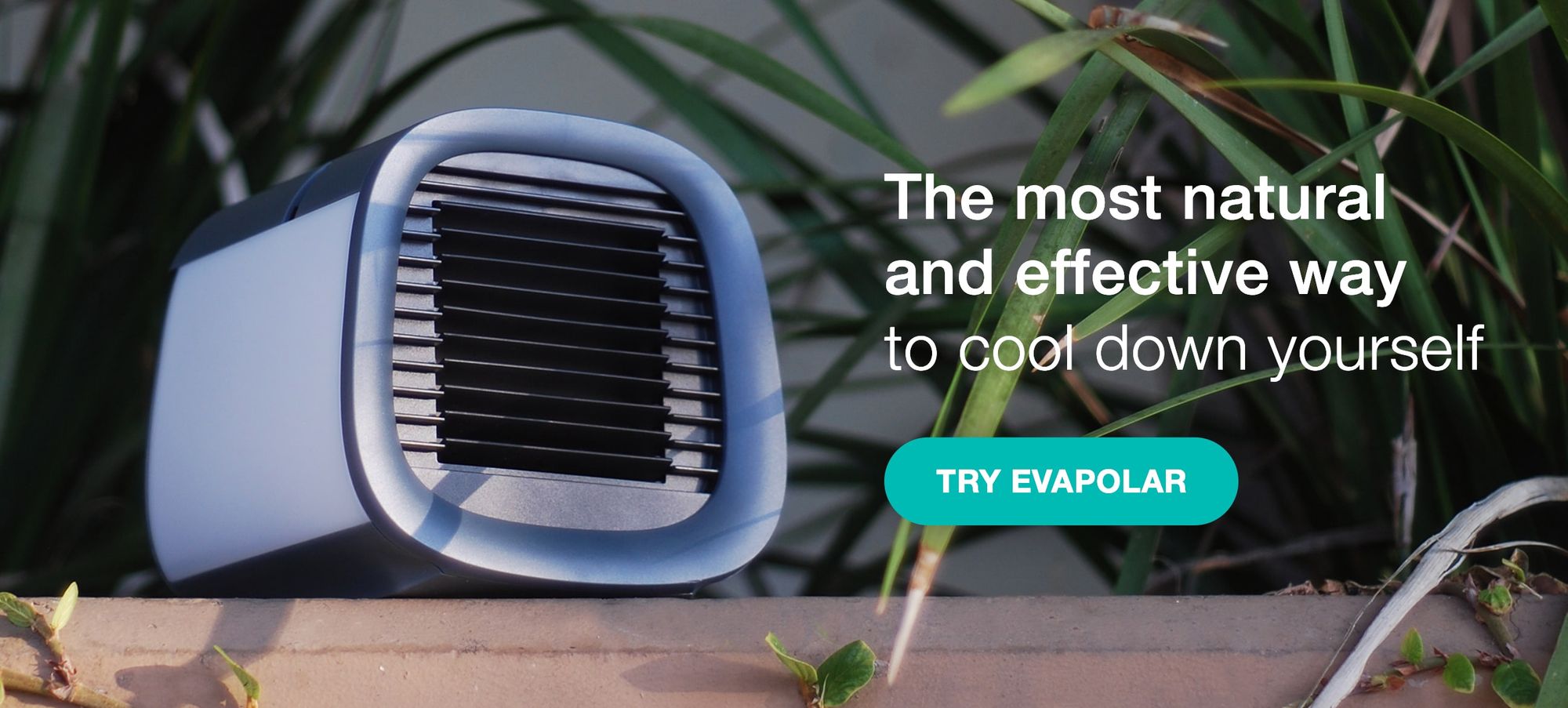 Best air coolers for child's room
Cooling down your child's room will be so much easier with the following models: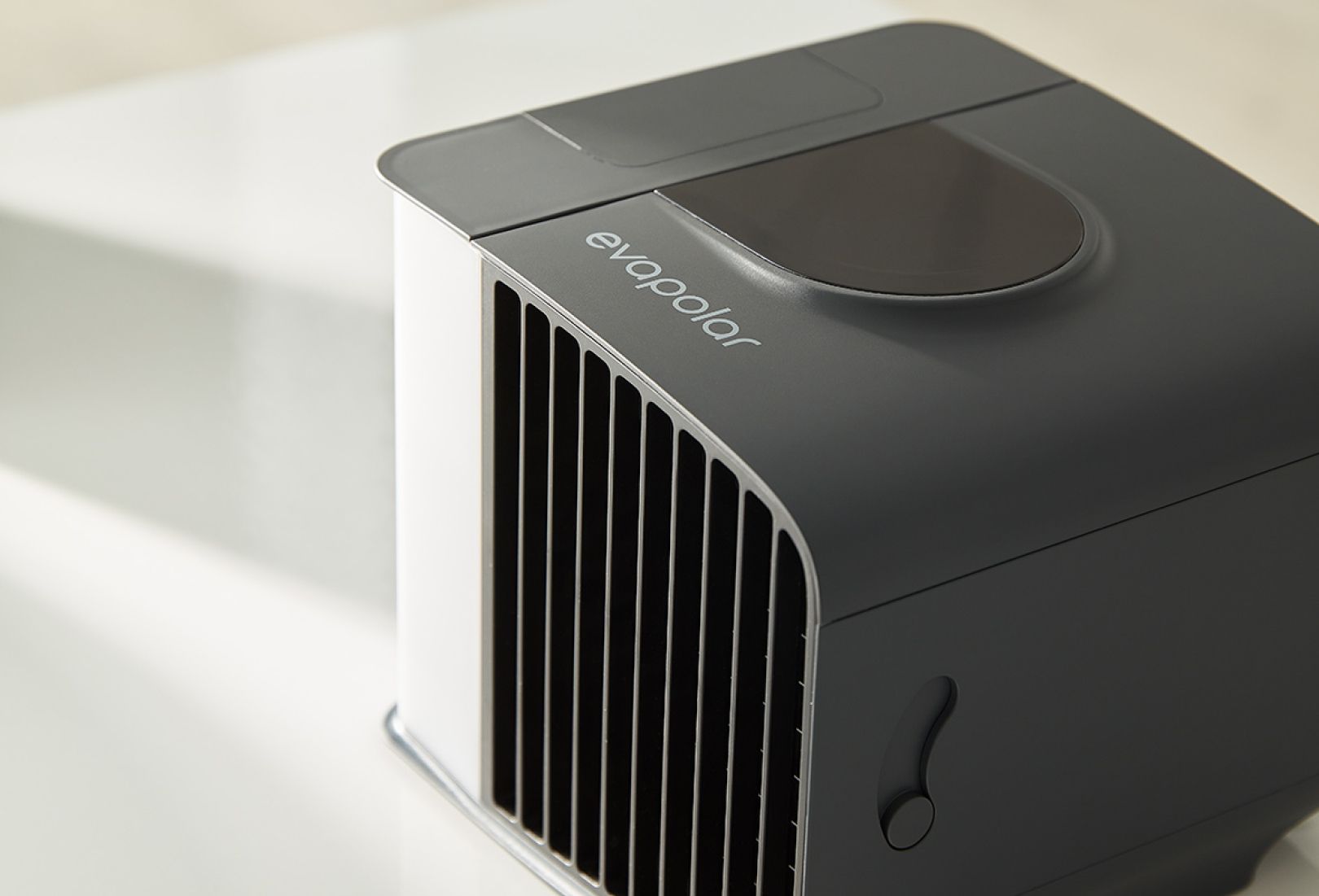 Eco-friendly, safe, and quiet air coolers by Evapolar are the best air coolers for a child's room. This powerful and smart air cooler has smart home integration, so it works with an app or a voice assistant. Control the airflow even from afar, without waking up your baby!
The evaSMART comes in two colors: opaque white and stormy gray — and they can fit a girly room, a boy's room, or a neutral one! You can also take it anywhere, thanks to its portability.
Set the airflow next to the space that needs to be cooled for the best cooling effect.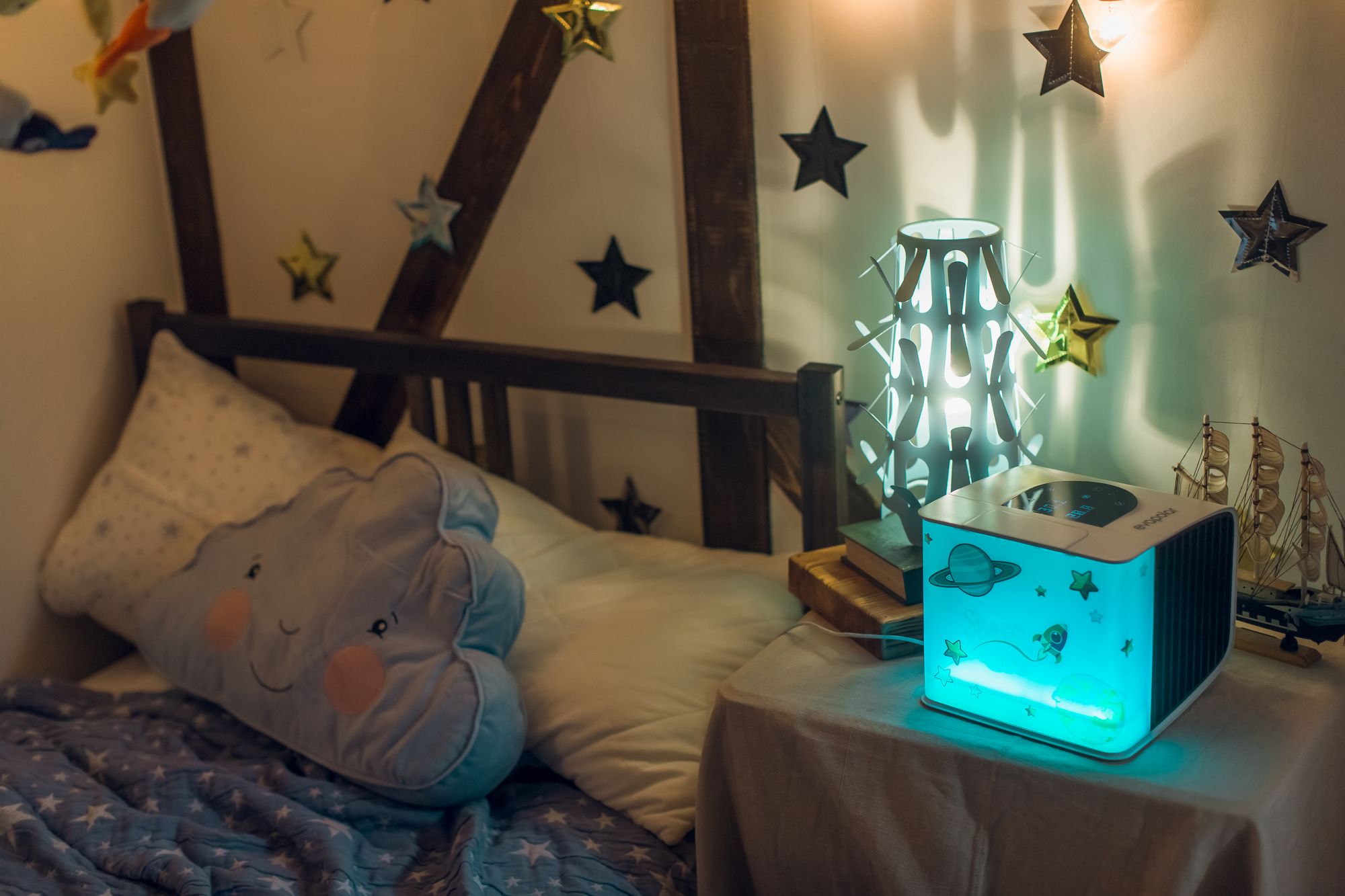 What we like: The evaSMART is very portable, with super low energy consumption (12.5W). In addition, the water tank can supply water for cooling for up to 8 hours, which makes it perfect since you won't interrupt your baby's sleep! Also, zero distractions thanks to remote and app control!
It is also one of the quietest cooling models on the market.
What we like a bit less:
It is less efficient in very humid conditions. However, it works as a humidifier which is a plus for your baby's skin, eyes, and nose.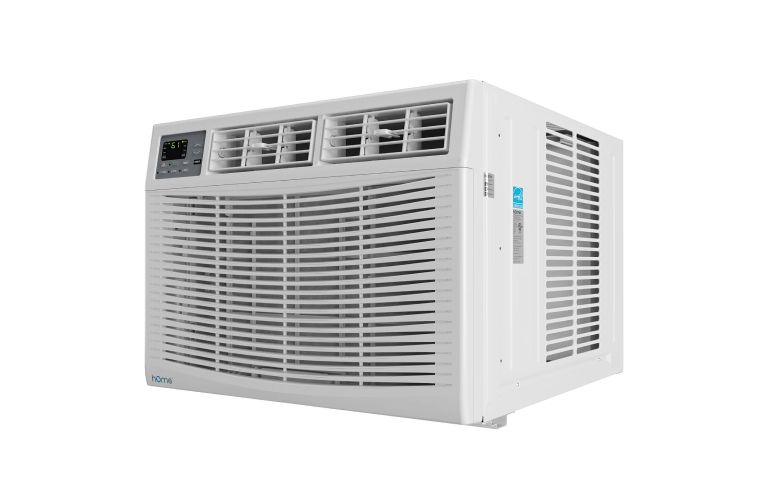 This 10,000 BTU quiet portable air conditioner was built for 100 to 250 sq ft rooms, which makes it a good choice for cooling babies' rooms.
What we like:
The h0melabs is one of the quietest models on the market with a very healthy noise of 50 Dbs. Moreover, it has multiple cooling functions: from cool, dry, fan, or ECO to sleep mode.
This AC also comes with remote control and an automated timer. The hOmelabs unit is a practical way to get fast and efficient air cooling for a small bedroom or a nursery.
What we don't like:
The design of the Homelabs 10000 BTU air conditioner is very industrial, so you might want to make sure whether it goes with your décor and preferences. It also requires installation since it's a window model, and you can't move it from one room to another.
3. Whynter ARC – 122DS Portable Air Conditioner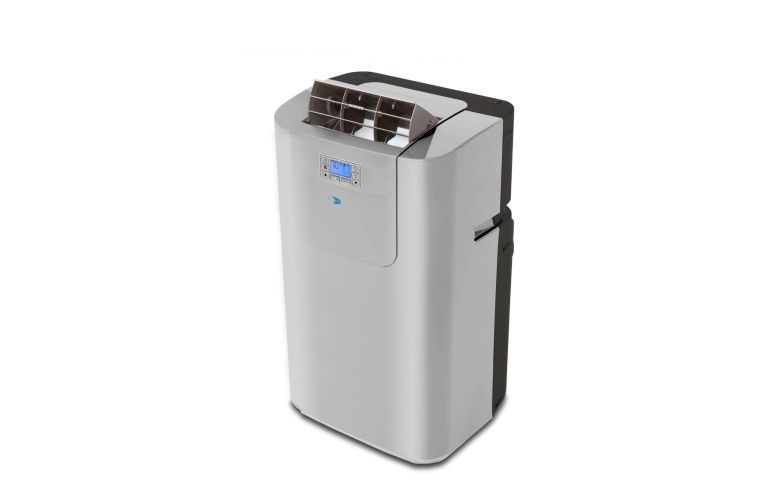 The key features of this portable ac are the compact size and dual-hose system, which facilitates better space utilization and more efficient cooling. In addition, the Whynter ARC-122DS portable air conditioner is a good solution for your child's room since you can also control it from afar and set a timer or a preferred temperature.
What we like:
The New York Times Wirecutter named it "the most efficient and fastest cooling portable AC." It has promising reviews regarding the noise, which is super important for the baby's room.
What we don't like:
The design is on the heavy side. The metal front and the black plastic back might not be an ideal solution for the nursery. It is also quite bulky.
4. The Nordic Hygge AirChill Cooler Evaporative Portable Personal Air Conditioner and Humidifier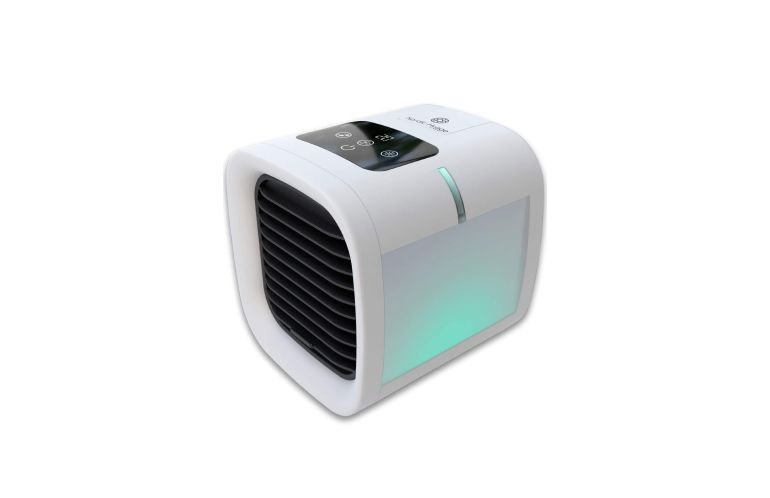 This evaporative air cooler from Nordic is a 4-in-1 gadget, and its humidification feature will also come in handy for your child's room. It comes with seven shaded LED lights, allowing you to set it according to your preferences or if your baby likes some fun colors. Be careful! Some of the lights can be too intense for the baby.
Affordable, compact, and suitable for a child's room.
What we like:
This unit is excellent in terms of price, portability, and all the functions. It is a good combination and a very basic option.
What we don't like:
Some of the reviews complain about the noise. Unfortunately, since the manufacturer doesn't give the noise level in decibels in the description, we don't have a way to know. Unfortunately, the reviews also mention insufficient cooling power.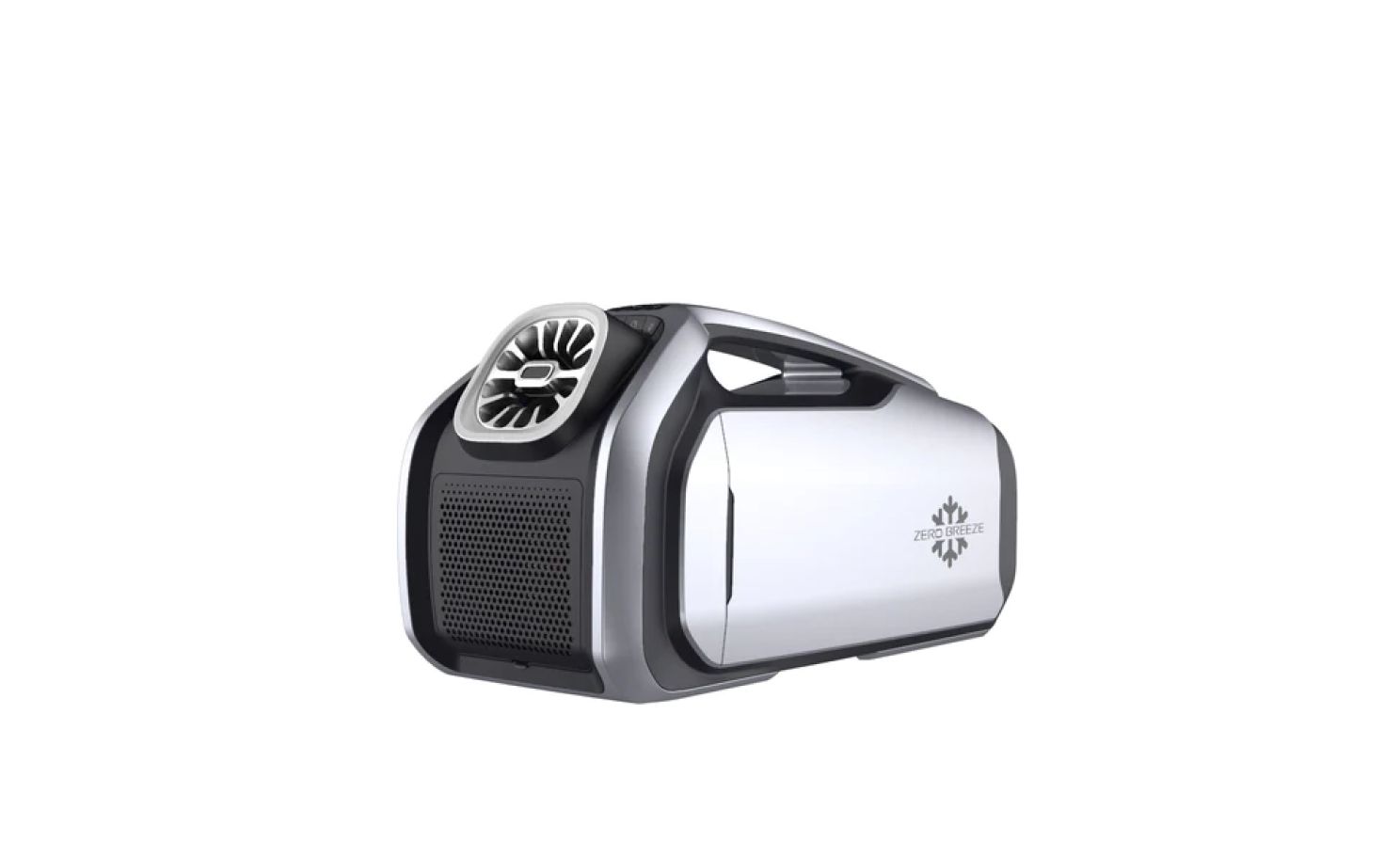 This model is a portable air conditioner with a battery and a built-in frequency micro compressor. It is indeed one of the most expensive models on the market because the compressor is four times smaller than a compressor in a regular air conditioner. This criterion makes it powerful and portable.
What we like:
The battery's full charge is enough for 3-5 hours of portable use so that you can place it anywhere in the nursery for a few hours of uninterrupted cooling. The Sound Level of Mark 2 is 52dB, which also makes it acceptable for nurseries.
What we don't like:
The price is very high, and the cooling power is relatively low (especially for a 1600$ model).
For example, the evaSMART has a cooling power of up to 1360 BTU for the price of 229$, while the Zero Breeze 2 has a cooling capacity of 2400 BTU for the cost of 1600$.
Evapolar is the best air cooler for a baby's room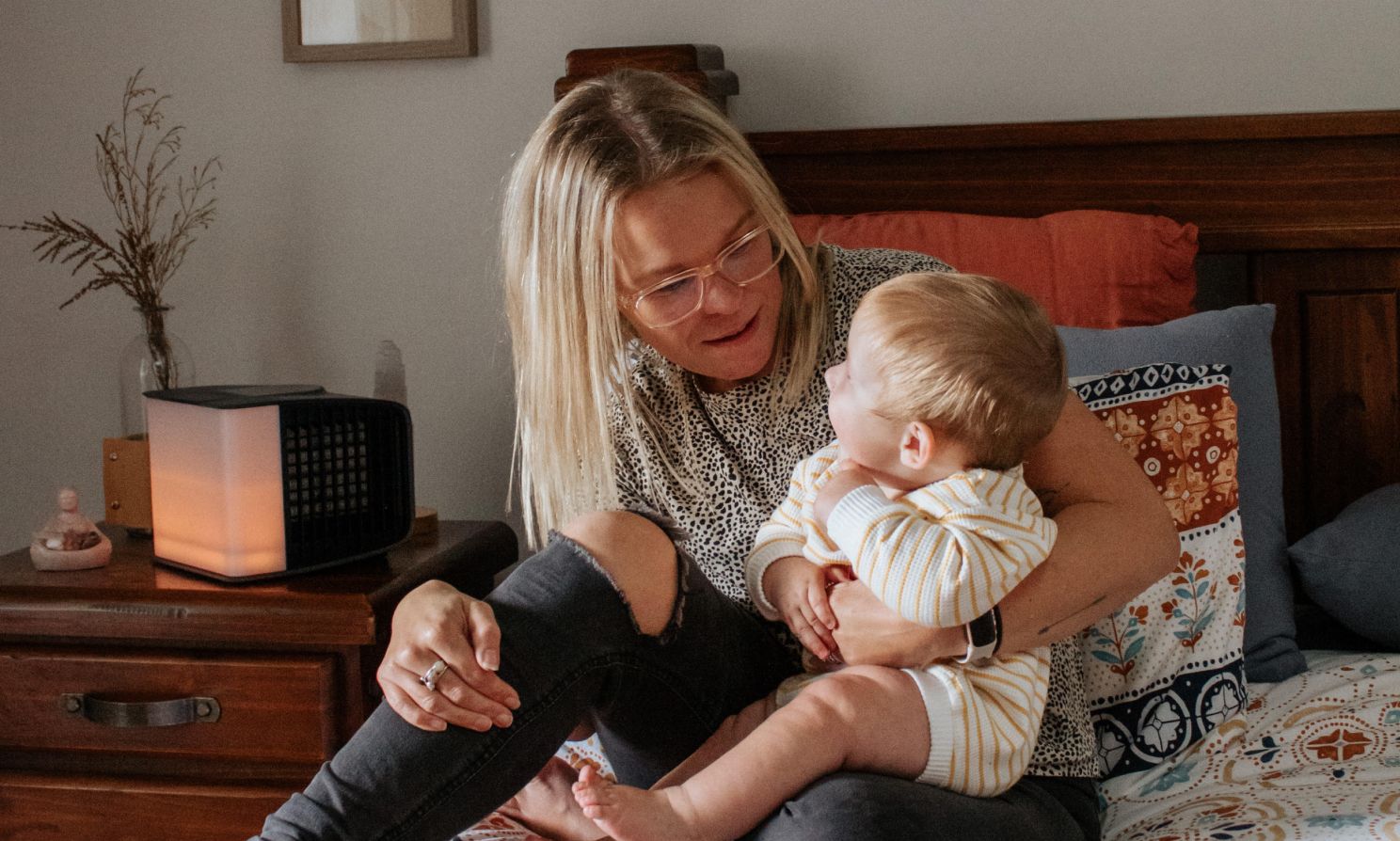 Compact cooling units like Evapolar are the absolute best cooling devices for nurseries. This is because they offer the best price/value ratio and super low electricity consumption.
The evaSMART model mentioned above also comes with remote control and smart home integration, which makes it perfect for uninterrupted sleep. The maximum noise an evaSMART emits at a regular speed is an equivalent of a quiet house, so your baby can enjoy a cool, quiet time.
Any Evapolar device can even work with a portable battery via a USB, so you don't need anything else for installation. Whichever nursery design you choose, it will fit in thanks to the sleek minimalist design.
And if you decide to redesign the nursery… it won't stand in your way because it's super portable!
Conclusion
Choosing the best air conditioner for the baby's room is a task that requires research, knowledge, and responsibility. Your baby can't adjust to heat, which can come with heat exhaustion, rashes, or even worse issues!
We hope we've made it clearer for you! Getting an air cooler for a child's room indeed is the safest, most energy-efficient, and money-saving option. You can check Evapolar's site for more details and air coolers for child rooms. Also, don't hesitate to contact their team — they are super reactive and will give you all the answers!