Some of the surprises in 2020 were quite pleasant. Turns out, the overall pet adoption rates boomed all over the world during isolation! Dogs, cats, and other pets were the winners of 2020, and thousands of fur babies found their forever homes. Read also: Top 4 Best Dog House Air Conditioners.
evaCHILL
The most effective cooling device
The need to optimize our spaces for new four-legged friends has become even sharper. What if they feel too cold? Too hot? Is it too cramped up? Do they have where to scratch their claws (they better do!)?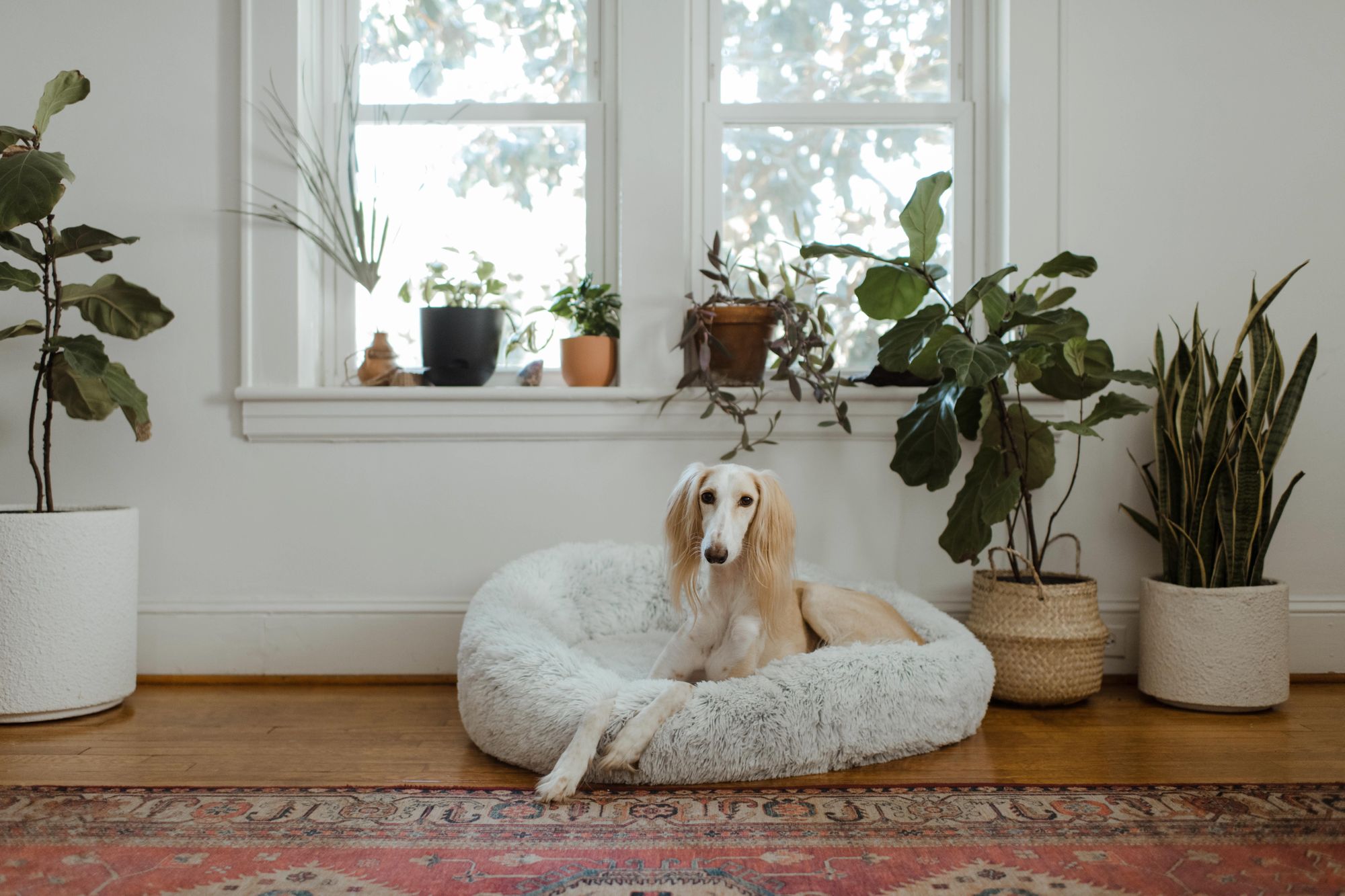 We have these questions answered in our pawesome list:
1. Pet Stain Remover
Sorry, we had to start with the most pragmatic, yet, the most necessary one! If your pet is new to your home and not potty-trained yet, don't wait for the accident to happen. Be prepared with a pet stain remover!
Using a proper product will help get rid of the smell and your pet won't be attracted to the same spot as a result. The pet stain remover will also preserve the carpets and the cloth from acidity.
2. Baby Gate / Pet Door
As much as we would love to give our companions all the possible space, sometimes there are just rooms where they can't or shouldn't go. Maybe you just need this quiet hour to focus on your Zoom call and not end up on YouTube when your puppy makes an appearance?
A pet door (also called baby gate) will fix it!
These doors have a lock-through design and you can open them any time — for you or your fur baby.
The videos of animals eating can be really cute. Picking up dry food from the floor every time you enter the kitchen? Not so cute.
With all this time we spend at home, do we want to be annoyed with something that can be fixed with a simple rubber food mat?
It will also keep the water stains away and prevent the bowls from moving around and damaging your floor.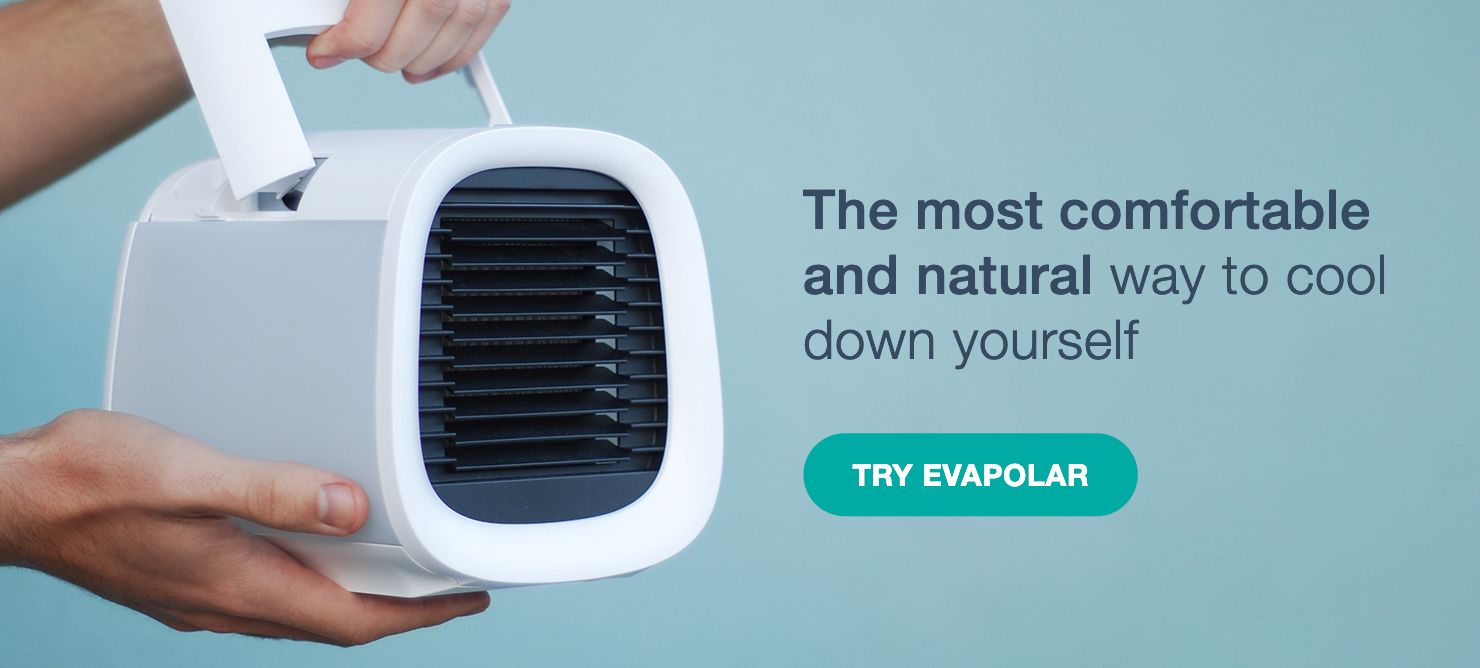 Being prepared instead of being stressed when looking for a vet. A pet first aid kit is there to make sure you can help your darlings in case of emergency. During the pandemics, some of the vets around you can be closed — save the stress of the wait by providing first aid yourself.
You can take it anywhere and your vet will help you customize it based on your pet's preferences, peculiarities, and race.
It feels like every summer we are breaking a new record when it comes to extreme temperatures. At the same time, with the hygienic limitations still there, a lot of countries are only allowing a limited time outdoors, even when pet walking.
If you are stuck to your computer because of a Zoom call or simply can't go to a park for the whole day to let your four-legged buddy run around (or if you have a pet who has to stay indoors!), go for an air cooler!
A portable evaporative air cooler from Evapolar is here to cool down a required space instead of freezing the whole room. It is natural, eco-friendly and it is here for your companion after some intense playtime.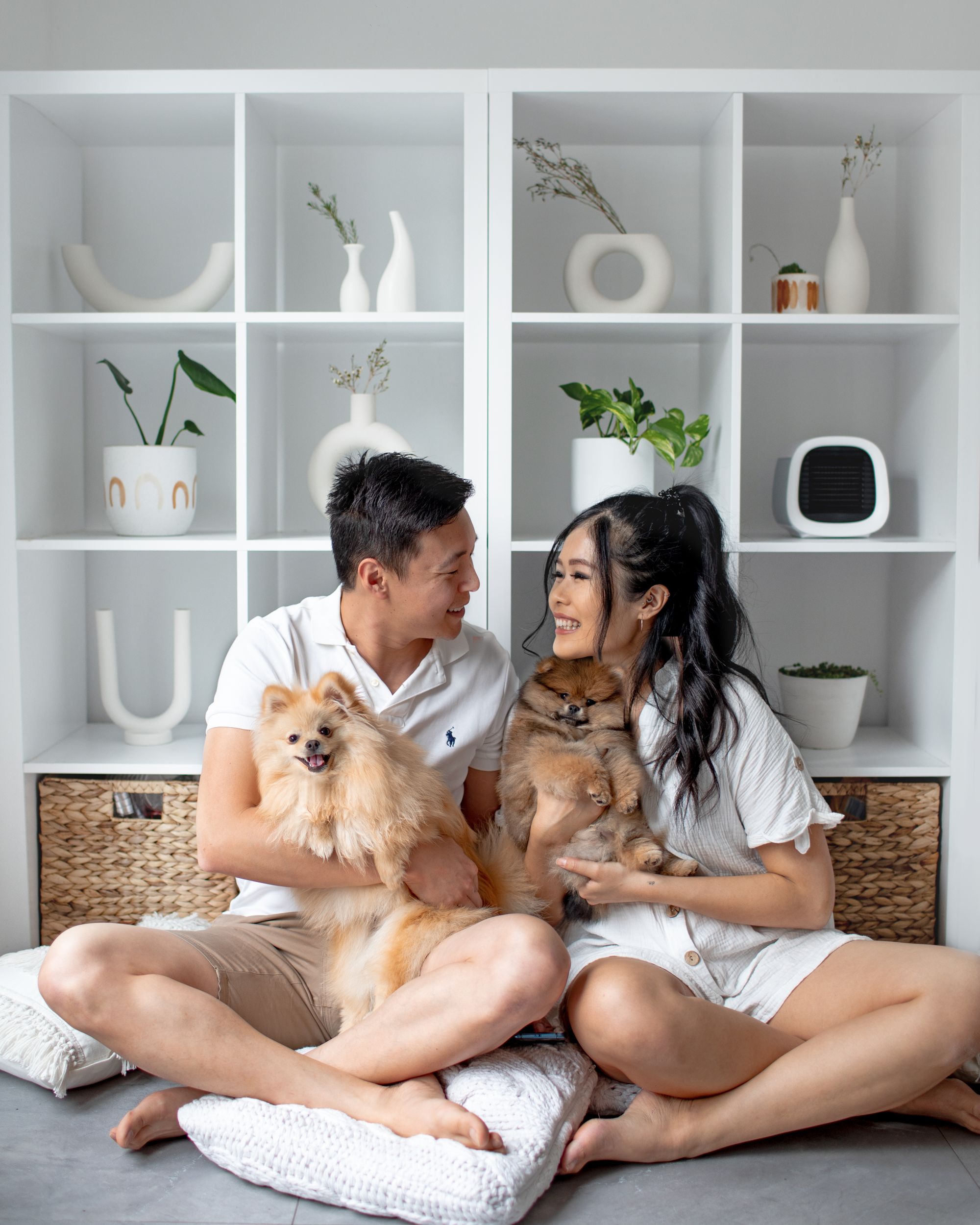 6. Paw Cleaner
Back from a walk and straight to work? Oh wait, you still need to get your dog's paws cleaned. Long gone are the days where you would carry the dog to the bathroom and engage in the long process of washing and drying.
The Mudbuster will get the job done in a few moments! Pour in some water, put in the paw, twist, repeat. Your carpets, sanity, and time are safe. Less stress for your doggo too, we know some of them are not huge fans of showers and bathtubs.
7. Food Storage
Picking the right food for your pet is already a challenge. Making sure it's fresh and doesn't smell all over the place is another!
A lot of companies are now offering odor-less food storage for dry pet food. Thanks to the hermetic seal the food itself doesn't dry up and maintains moisture, humidity, and all the nutrients.
For you, having the lid closed all the time prevents the odor from mixing with the smell of your morning coffee!
We know it's not very glamourous but neither is the smell of pee, especially when you don't know where it comes from. Has your new furry friend decided to mark his territory? Find the spot right away with a Blacklight Pet Urine Detector!
We would also recommend you check out before purchase which detector works best for which animal, some of them are the only dog- or cat-focused. In any case, they get the job done!
9. Pet Blanket
When it's hot — the air cooler is the best solution! When it is cold, instead of turning up the heat without being able to regulate it to your pet's comfort, pick a proper pet blanket! Your fluffy companion will decide on whether to use it — they may not be able to tell us how they feel but they sure know how to act in the interest of their comfort.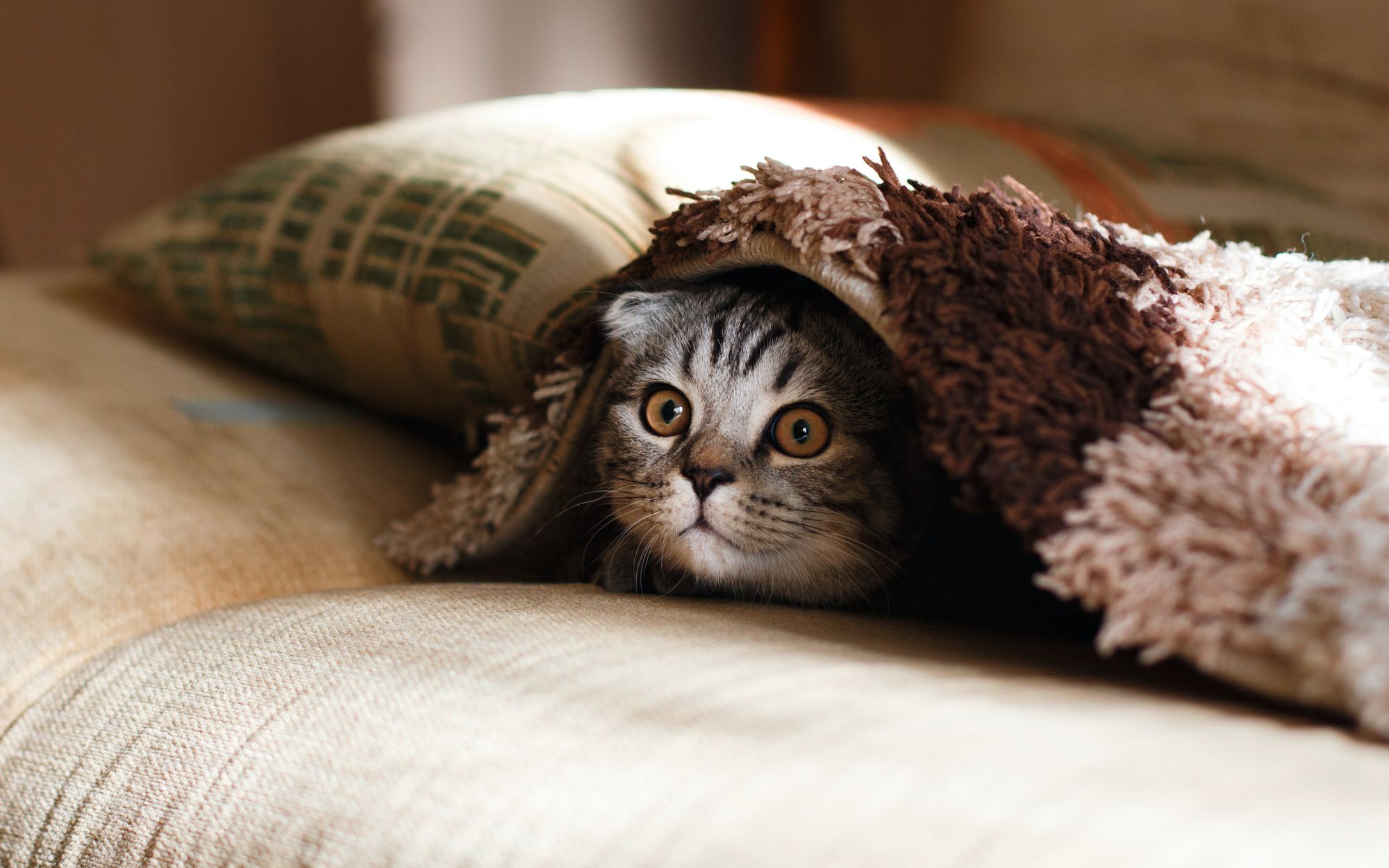 10. Dog Camera
Have you ever found yourself staring at your dog's photos during the day and wishing you were there? While we are still looking for ways to teleport ourselves, some devices can bring you closer to your doggy.
The Furbo dog camera allows you to watch your pet, talk to them and even distribute treats! What kind of magic is that? The only magic where you even get to train your dog for being a good boy even when you are not at home.
Every pet is special — we call them our babies for a reason. We couldn't be happier that so many pets left shelters the last year. It was a true silver lining that came together with 2020. Thanks to the new technologies and research, every day we are getting closer to making our homes better and cooler for our new friends. They pay us back with cuddles and isn't that just pawesome!