In summer, staying cool can be quite a challenge, especially if our knowledge of body cooling products is limited by fans and air conditioners. Fortunately, the tech progress is on our side and you can choose from an array of body cooling devices, to stay cool during the heatwave. From eco-friendly air coolers to convenient cooling car seats — the choice is yours!
evaCHILL
The most effective cooling device
Let us take a look at the most efficient, curious and powerful cooling products.
1. Evapolar evaCHILL Portable Air Cooler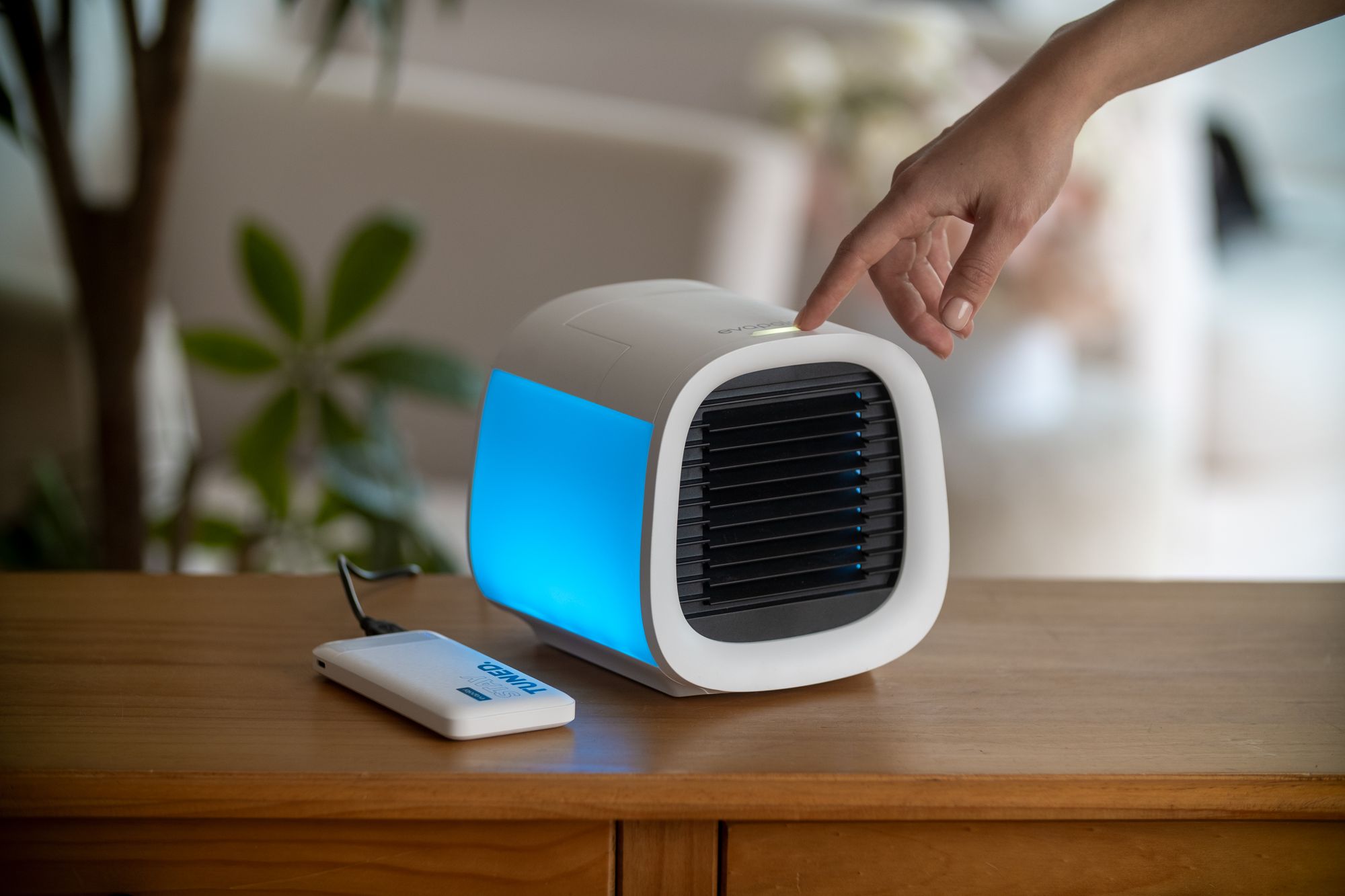 evaCHILL by Evapolar is definitely one of the best personal cooling devices to beat the summer heat. You can use it anywhere, thanks to its portability and usability. The bonus of evaporation is that you don't need a window for exhausting hot air, all the magic happens behind the closed doors in the space you need to cool!
You only need clean water and electricity to run the evaCHILL.
evaCHILL consumes 100x times less electricity than regular portable air conditioners. Fill up the tank once and enjoy the coolness for up to 9 hours. It can be powered by a power bank, a laptop, or a power outlet.
User-friendly
Portable and lightweight
Affordable
Very low energy consumption
Easily powered by any electricity source
Eco-friendly
Excellent for targeted personal cooling
Price: 99$
2. Cooling Car Seat Cushion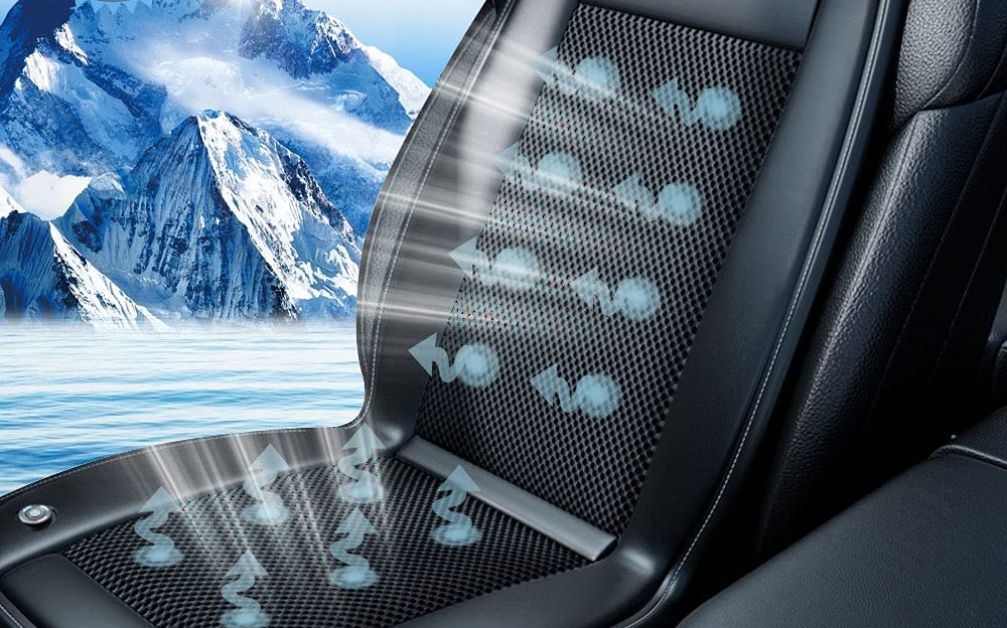 This cooling device is for the drivers out there. Even if your car is equipped with the best air con, you might have experienced the feeling of sticking to your seat on a particularly hot day. This cooling car seat cushion attaches to the seat. It has 5 fans on top, 5 fans on the bottom and several speeds.
It only provides a cooling effect on your body when sitting on it. So, if you are looking for a direct personal cooling effect, it can be your go-to device.
Functionalities:
Easy charging with a cigarette lighter
Very lightweight
Concentrated cold air
Price: 95$
3. Noerden LIZ Bottle
Optimal hydration and cooling experience with a unique bottle. Hydration is key to staying cool, as it helps regulate the body temperature and improves metabolism. Noerden Liz Bottle will become your best friend for chugging down those 8 glasses per day — it even has a smart reminder to let you know it's time to drink every 2 hours.
Functionalities:
Keeps your favorite beverage cold for up to 24h
Temperature sensor lets you know the temperature range of your beverage
The built-in UV-C light, LIZ destroys 99.9% of harmful viruses and odor-causing bacteria.
Rechargeable battery lasts one month, with one UV sterilization per day
Price: 69$
4. Torras Coolify Portable Neck Air Conditioner Fan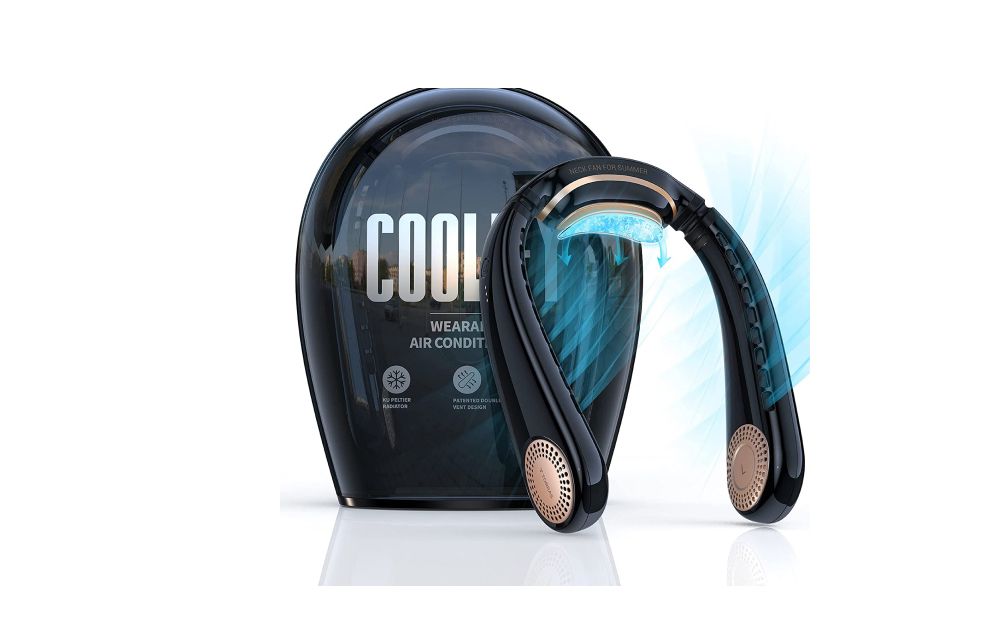 Do you know how sometimes you just need to put some cold water on the back of your neck, so that the whole body feels colder? This neck cooler works exactly the same way! Coolify neck air conditioner only needs to cool the back of your neck to refresh your whole body in seconds. Heat energy is transmitted by a semiconductor cooling plate, and the coldness is transferred to your skin within 3 seconds!

Read also: Great Gadgets to Improve Your Car/RV Travel Experience
Functionalities:
36 air vents for an immersive cooling experience
3 settings: light breeze, mild wind, and cool wind
Hands-free design
USB-C charging port
2 hours of autonomy when fully charged
Price: 149$
5. Popsicle Molds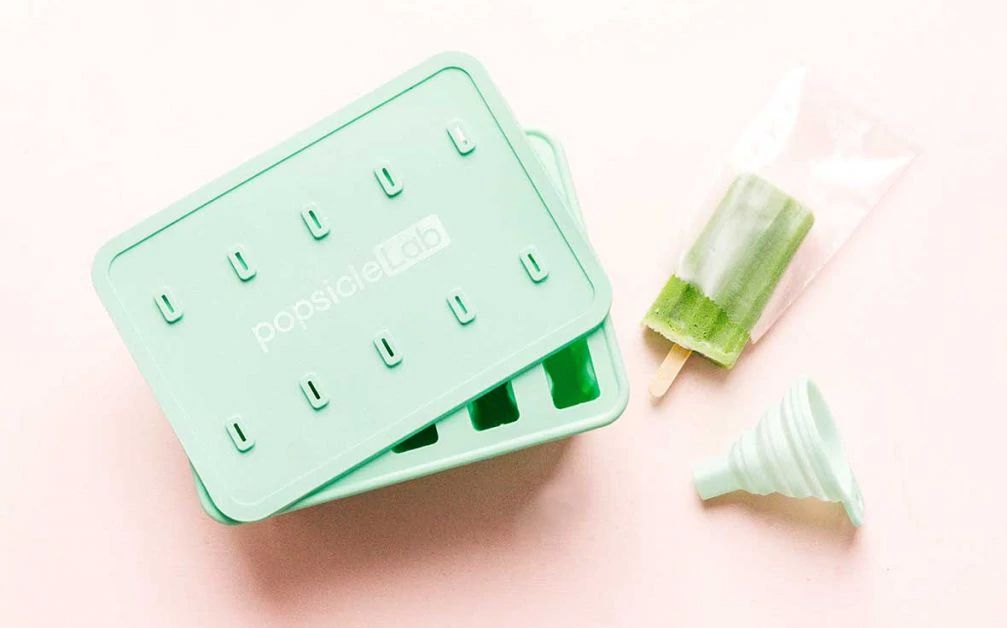 If you're looking for eco-friendly, timeless and iconic popsicle shapes, these popsicle molds are perfect for you. The molds are extremely durable, shatter-proof and thanks to the non-stick surface they are also very easy to clean.
Not only are they easy to use but also all PopsicleLab molds are made of food grade silicone. The high-quality material is BPA-free and certified non-toxic.
Enjoy guilt-free cold snacks as long as you want!
The website also offers recipes for your own popsicles — you have all the summer ahead of you to test them all!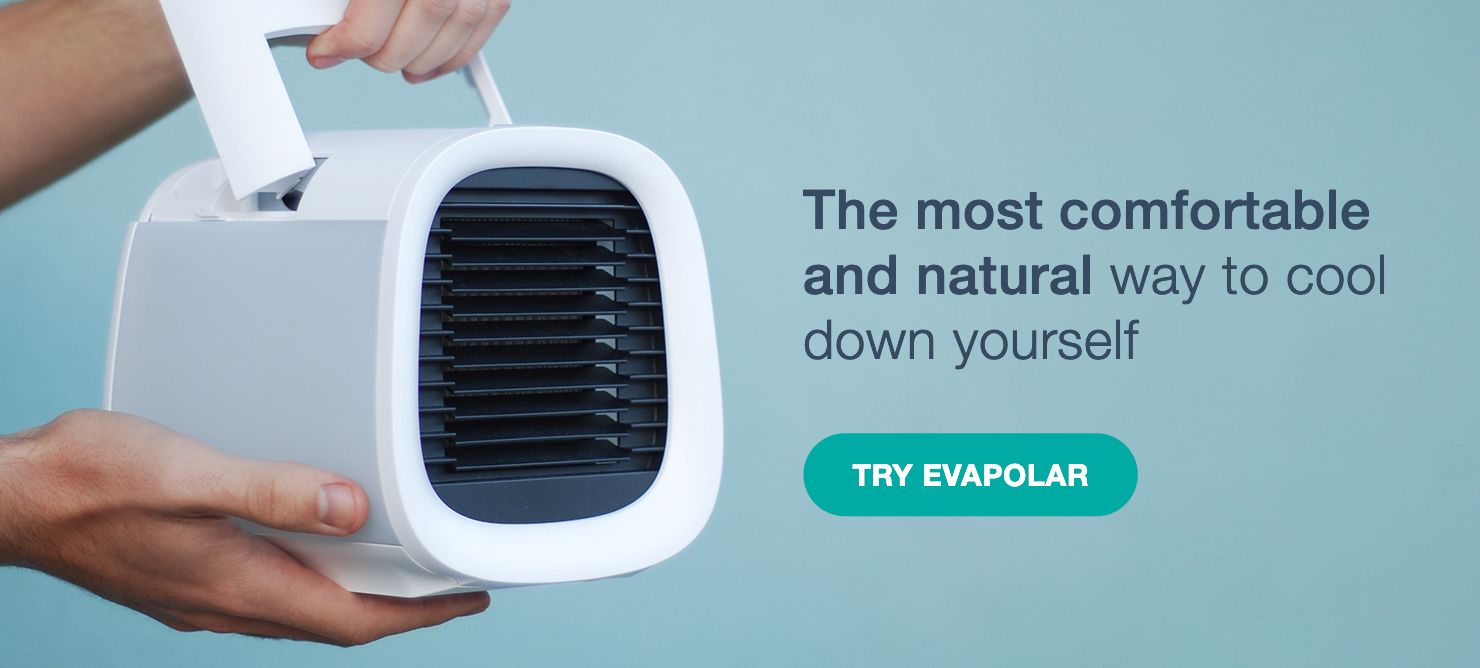 The molds come with:
1 Food Grade Silicone Popsicle mold with 10 cavities
200 Popsicle Sticks
50 Popsicle Bags
1 Food Grade Silicone Funnel
Price: the classic model is 34$
6. Buffy Breeze Comforter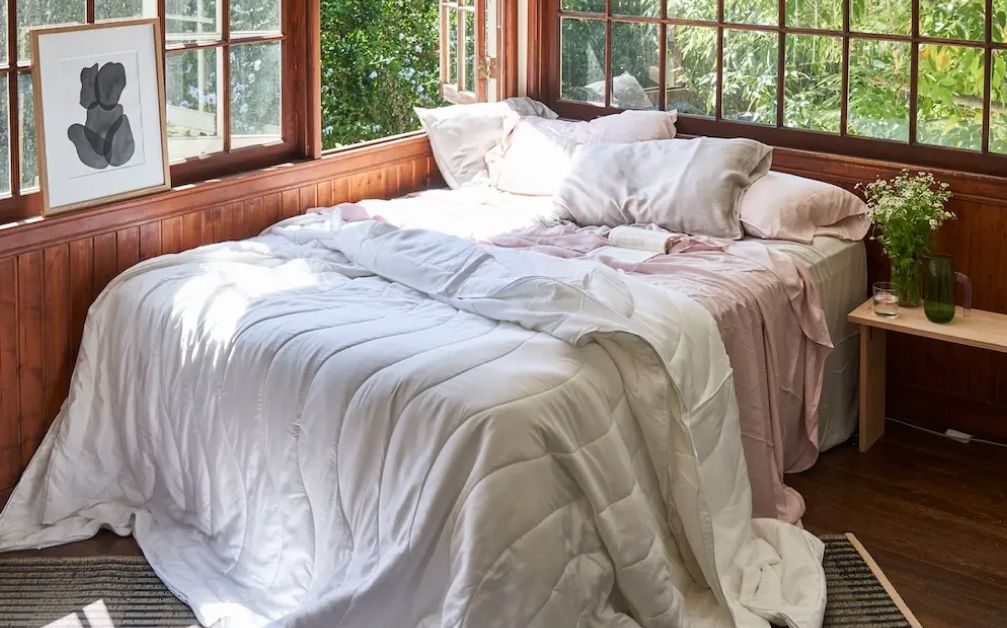 You've most likely heard about the heated blankets but did you know that there are also cooling blankets? The Buffy Breeze Comforter is the first fully plant-based comforter, engineered for hot sleepers. The 100% eucalyptus keeps you cool at night throughout the summer! Contrary to blankets made from animal products which are engineered to preserve heat, the Buffy Breeze is made from eucalyptus lyocell, allowing the extra body heat to disperse through the comforter. The unique weave allows it to absorb moisture more efficiently than cotton or polyester.
Stay cool and comfy all year long!
Price: 199$
7. Chilipad Sleep System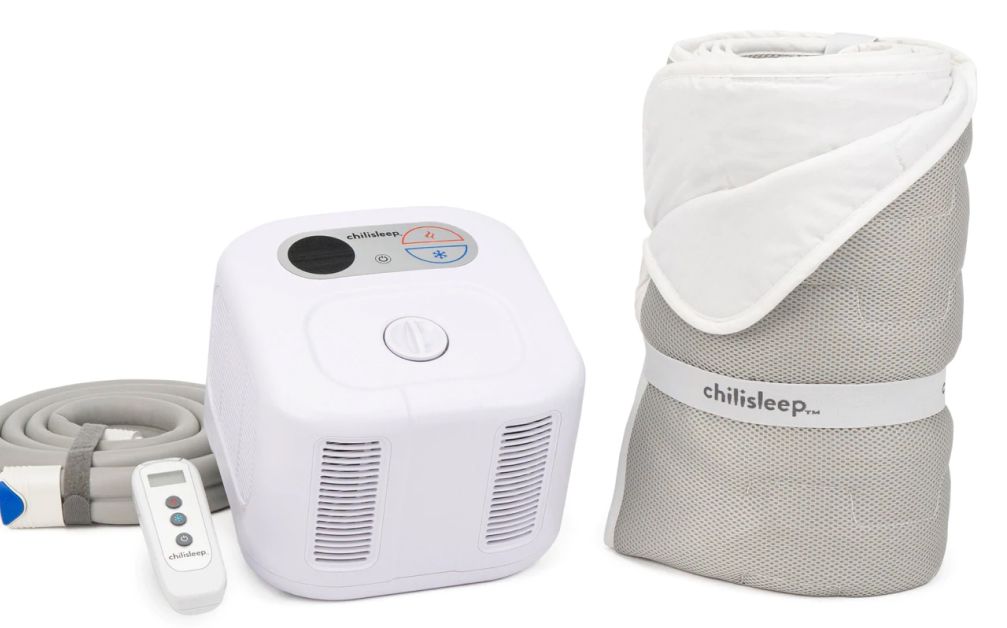 Now, this isn't a device but a whole system. It is on the more expensive side of products but it's a life-long investment for hot sleepers because it fully regulates the bed's temperature. All you need to do is add the water, plug in the system and it'll adjust the temperature. Set one sleep temperature to keep a consistent bed climate throughout the night.
You can get the ME model (for one person) or the WE one (for two people).
The system comes with:
1 Cube control unit (2 for WE)
1 Chilipad Cool Mesh mattress pad
1 Remote control (2 for WE)
Price: starts at 384$
8. Flexi Freeze Ice Vest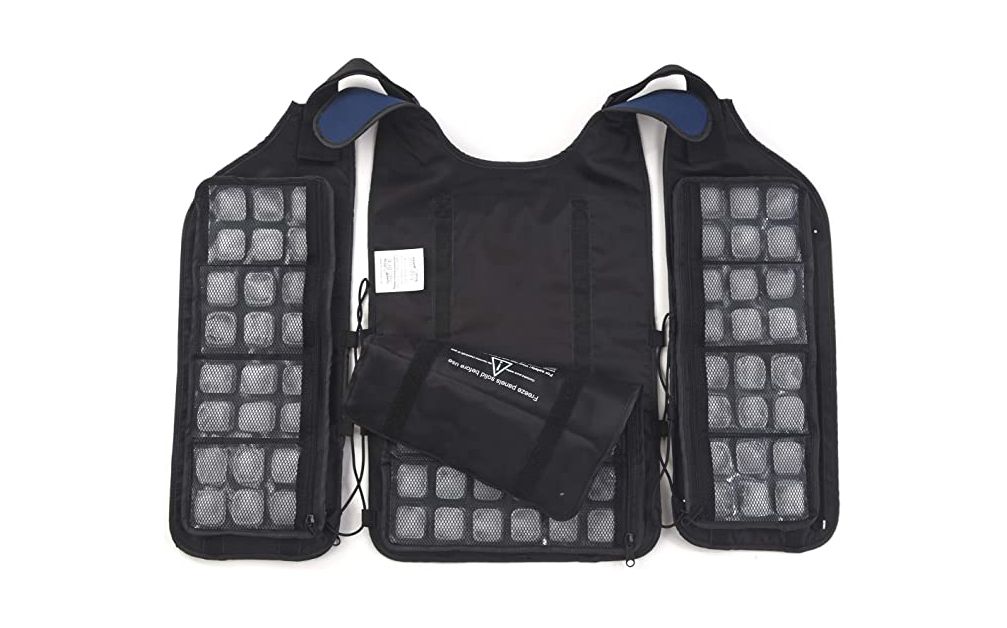 Designed for comfort, cooling and functionality, the Flexi Freeze Ice Vest comes with 96 compartments for water ice cubes to lower the core temperature. It is suitable for both indoor and outdoor use.
Each vest is outfitted with three freezable, removable panels that are attached with Velcro for quick and easy replacement. It fits all the sizes thanks to the adjustments in four locations. Ideal for those who work in heated locations, as well as for outdoor work (gardening, mowing) in summer, or simply for those who are having a hard time during the heatwave.
Product specifications:
Fits sizes from XS to 6XX
Weight: 3.5 Lbs
Less than 1" thick
Price: 99.99$
9. Wicked Sheets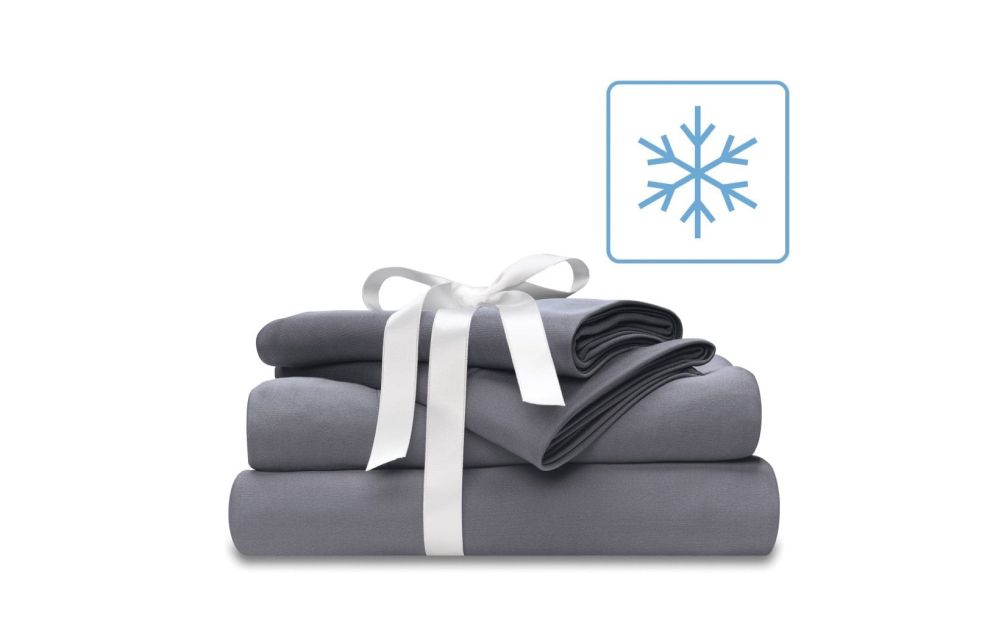 Sleep cool and dry with these new-generation cooling sheets. The Wicked Sheets are handcrafted from high quality poly-nylon fibers, engineered to remain 2-3 degrees cooler to the touch and allow 3 times more airflow than traditional bedding.
You can get two options: for the hot sleepers and for the hot sweaty sleepers. On the website, you can fill in a prescription to see which one works best for you.
Wicked also offers sheets for baby cribs, so that your child can also stay cool and comfortable during the hot months.
What makes these sheets so different?
They absorb six times more moisture
They dry four times faster
They allow three times more airflow in and out of the fabric
Price: starting at 88.85$
10.  Cooling wrist cuffs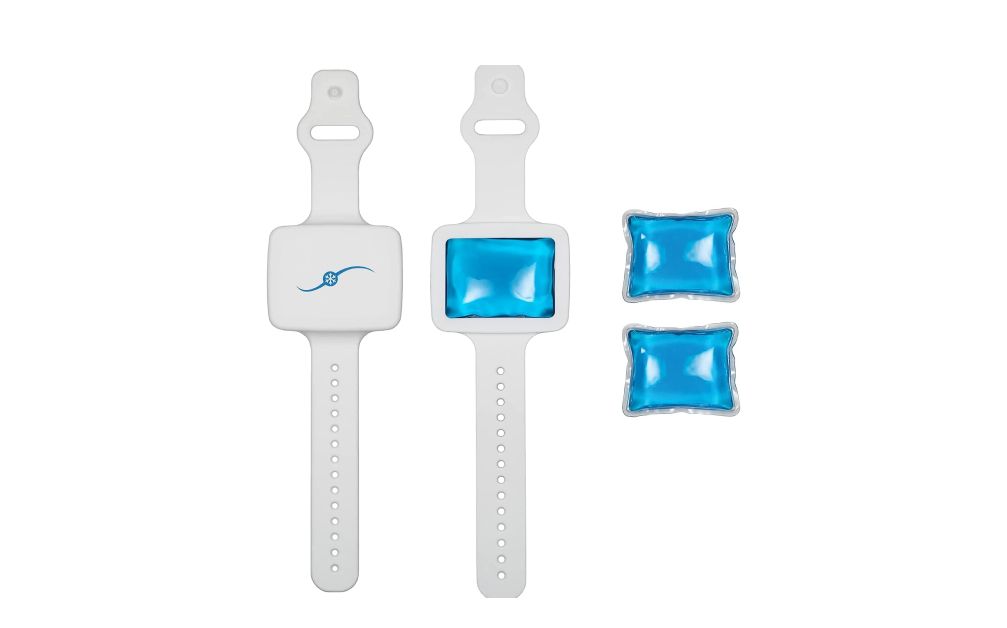 Have you heard that if you cool down just your wrists and the back of the neck, the blood circulation will take care of the rest and make the rest of your body cooler right away? These cooling wrist cuffs made by Cooling Cuff have been designed for this reason in particular!
It is a custom-made medical grade ice pack altering thermoregulation. The cuff lowers your core body temperature by removing heat from your blood through the skin on your wrist. Wearing it for 10 to 15 minutes is more than enough to cool down by a few degrees.
What you get:
6 pieces
Made from silicone
One year warranty
Price: 39$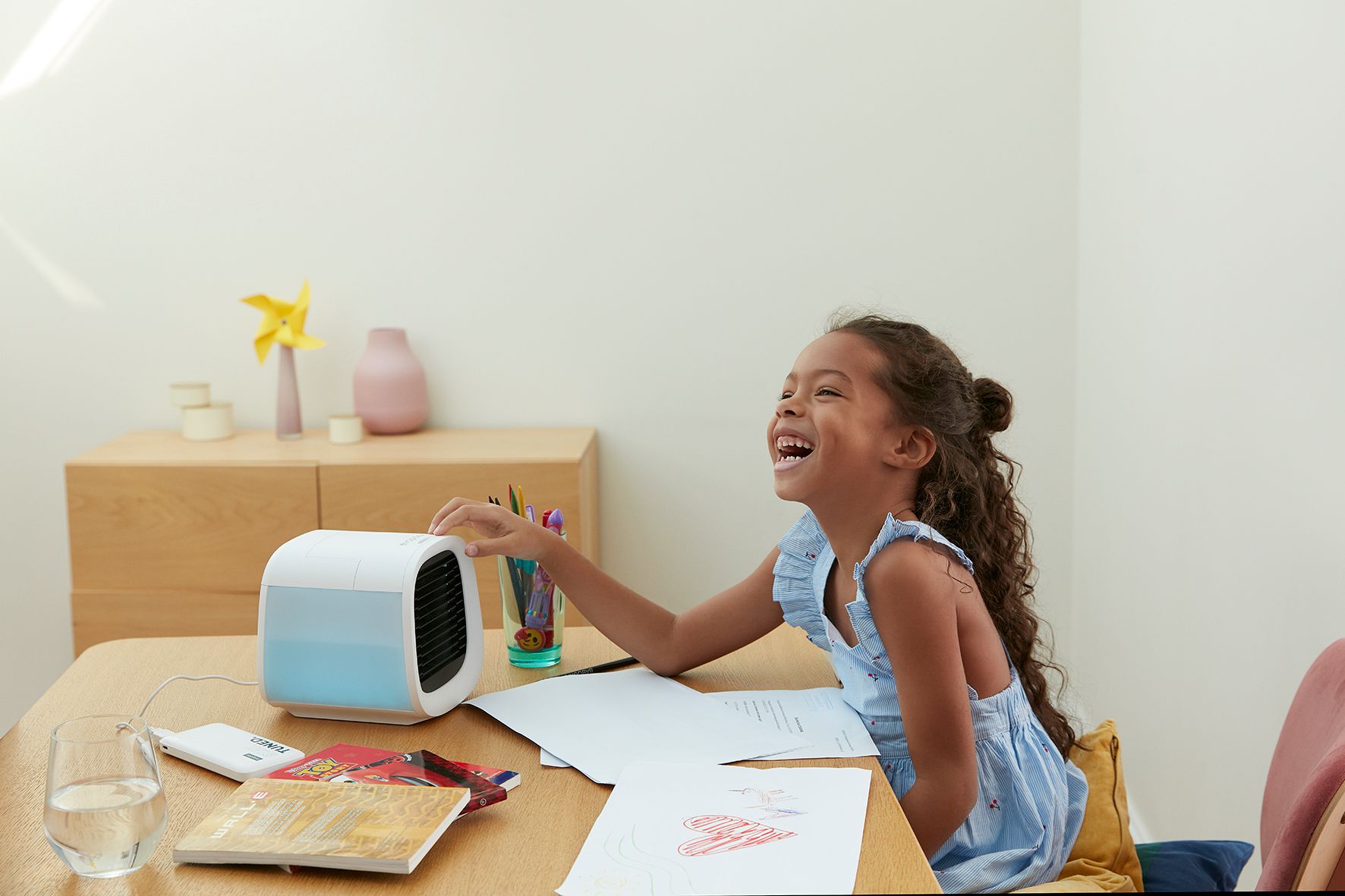 As you can see, devices like evaCHILL fully deliver when it comes to personal cooling. Instead of cooling certain body parts, they provide a relief for the whole body in a smooth, gentle way. They are also perfect for hot sleepers and couples with different body temperatures. The water tank allows to generate a continuous cool airflow for up to 9 hours — you can leave it on for the summer night and refreshed.
And remember, whichever device you choose, don't forget about the hot weather safety tips!
FAQ (People also ask)
1. What is the best device to beat the summer heat?
The one that works for you in the long run, providing permanent relief. For example, Evapolar coolers can run uninterrupted for 9 hours without interfering with your routine.
2. What are body cooling devices?
Any device, gadget or product which brings your body temperature down can be considered as a body cooling device.
3. Can a body cooling device help if I sweat too much at night?
Excessive sweating at night can be due to your lifestyle: unhealthy food, toxins, bad habits, excessive caffeine consumption, etc. It can also be due to hormonal imbalances, which is why we recommend consulting a doctor instead of self-medicating.
A device can relieve the heat but if you've been experiencing troubles for some time, you should see a specialist.