‌How to make your living in Paris experience magical, inspired by the Netflix series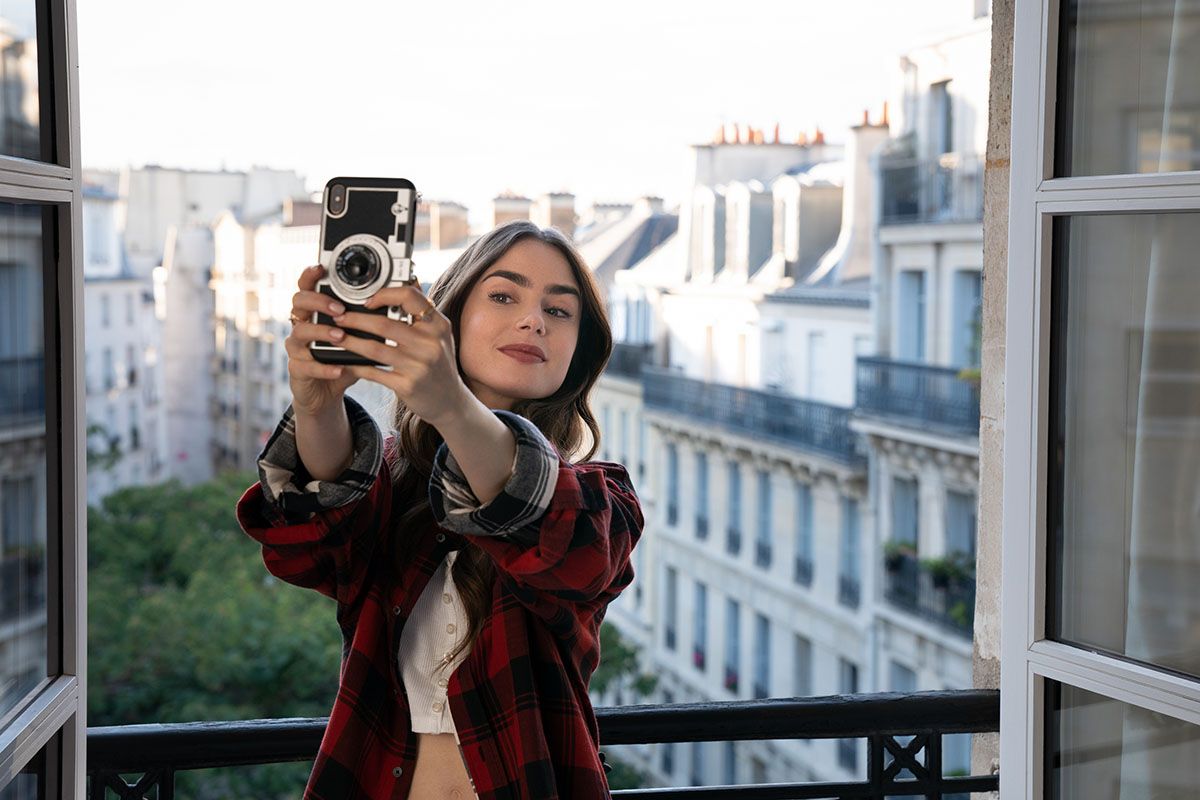 Emily in Paris — the talk of the day among those who binged through the 8 episodes in a weekend. Unless you have been living under a rock, you have heard the backlash the new series has received from its French viewers.  From "Parisians are not that rude" to "no bouquet of roses costs €5,60 in the city center", the Internet has blown up with comments from Parisians themselves.
evaCHILL
The most effective cooling device
The story of a wide-eyed enthusiastic girl arriving to live her dream (and living it!) in the City of Lights, has evoked a completely different reaction on the other side of the Atlantic. "Modern fairytale, where Gossip Girl meets Sex and the City", seems to have inspired a lot of viewers to dust off their French workbooks and schedule a trip to Paris as soon as they can or to even move there, at least for some time.
While "Emily in Paris" doesn't pretend to be a documentary, we felt like it was necessary to debunk some myths and get you prepared for the Parisian realities, as explained by those who have already lived in the French capital. There is a chance you will be lucky enough to have a neighbor just like Emily, however there are some rules of life in Paris one can't simply avoid with pure luck.
The main question that has been puzzling the audience when they were watching Emily's adventures from their studios in Paris was … the accommodation. What is the real estate reality you should prepare for if you decide to move to Paris?
When Emily enters her apartment in Paris, the real estate agent describes it as the "chambre de bonne", translated as "maid's room". Initially these rooms, located on the last floor, were used by the maids working in larger apartments downstairs. Today, they have been changed into small one-room apartments of usually less than 200sq feet. Very often, you share the toilets with other apartments on the same floor. Read also: First Apartment Checklist: How to Move Like an Adult
Popular among students, real-life "chambres de bonne" have very little to do with Emily's apartment we get to see throughout the series. If you are planning to have your own "In Paris" story, we have prepared some "chambre de bonne" life hacks, to make sure your Parisian living is as smooth as possible, even if it is in a tiny apartment.
In real life, most likely Emily's apartment would have been way smaller. After climbing 6 flights of stairs without an elevator, her American eye would notice the absence of a washing machine and a dryer. That is why Parisian girls are in such good shape — they have a croissant and then they carry their laundry downstairs and back!

If you happen to rent a place without a washing machine, you can invest into a tiny one and put it under your sink. French electronics shops are very well aware of this challenge and you can find a device for even a 5-pound (2.3 kilos) load maximum. Dryers are not a thing in Parisian apartments, no matter how spacious. For doing laundry at home, you will have to get a drying rack that doesn't take up too much space — we recommend a vertical one. If you try to hang your clothes on the window, the concierge will come screaming at you — your socks are ruining the "look" of the building and there is an actual law against that.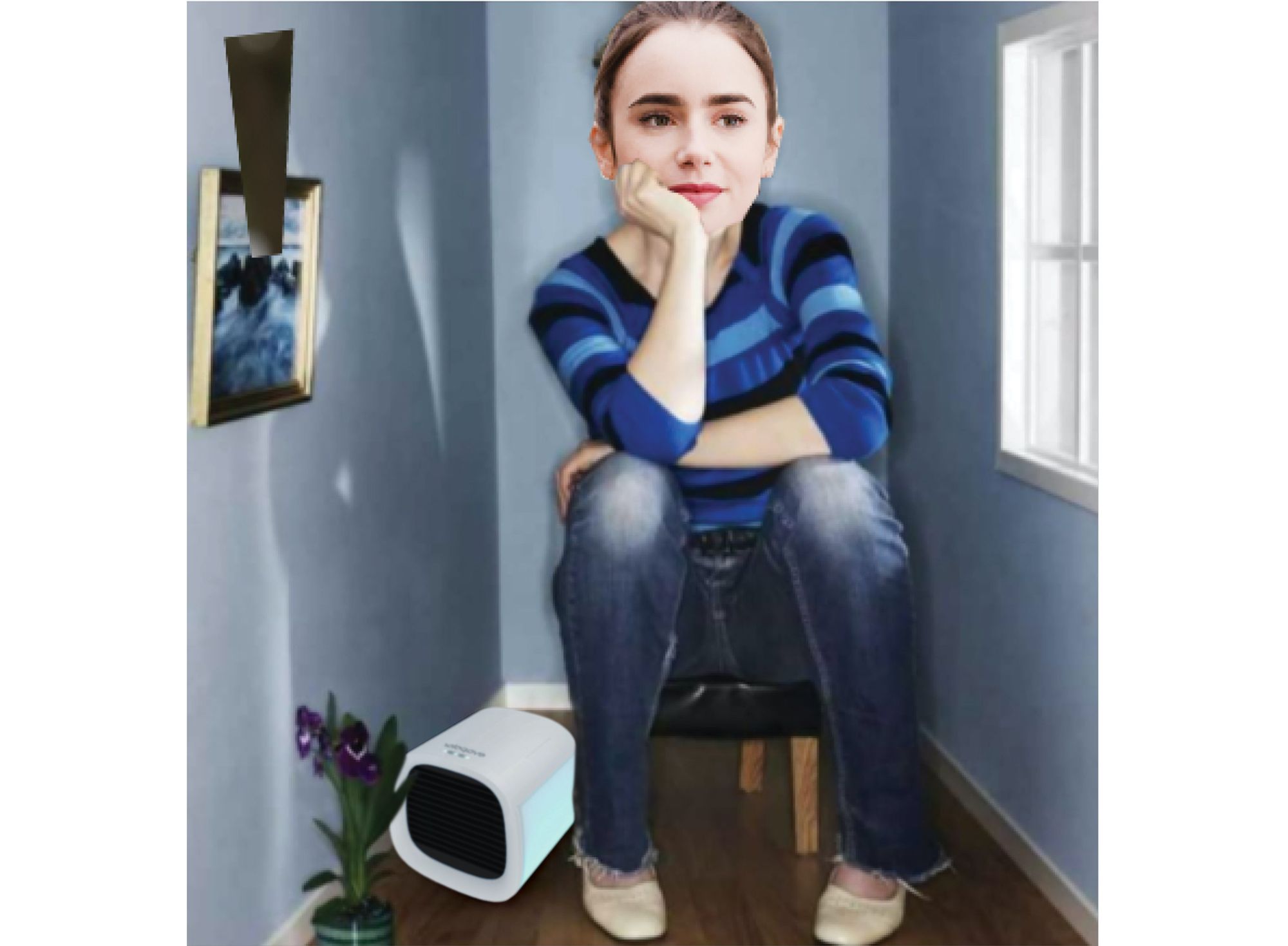 Emily would also notice that there is no air conditioning in her apartment. First of all, there would be no space to put an actual air conditioner. Second, extreme heat in Paris only lasts for a few weeks in summer — why bother? The problem is, off-screen Emily should think about how to deal with this heat in July and August. It can be painful, exhausting and truth be told, it gets worse every year. There is a very high chance her apartment is located on the very last floor which means there is nowhere to hide from the direct rays of the ruthless sun.
One question a lot of viewers have asked… The series takes place in the warm time of the year; however, it doesn't mention how Emily would deal with extreme heat in Paris! For the last 20 years, the maximum temperatures in France keep beating all the possible records and lack of space didn't make it any easier. This is something you can avoid in between episodes but it is not something you can avoid in real life — summer and small Parisian studios just don't mix.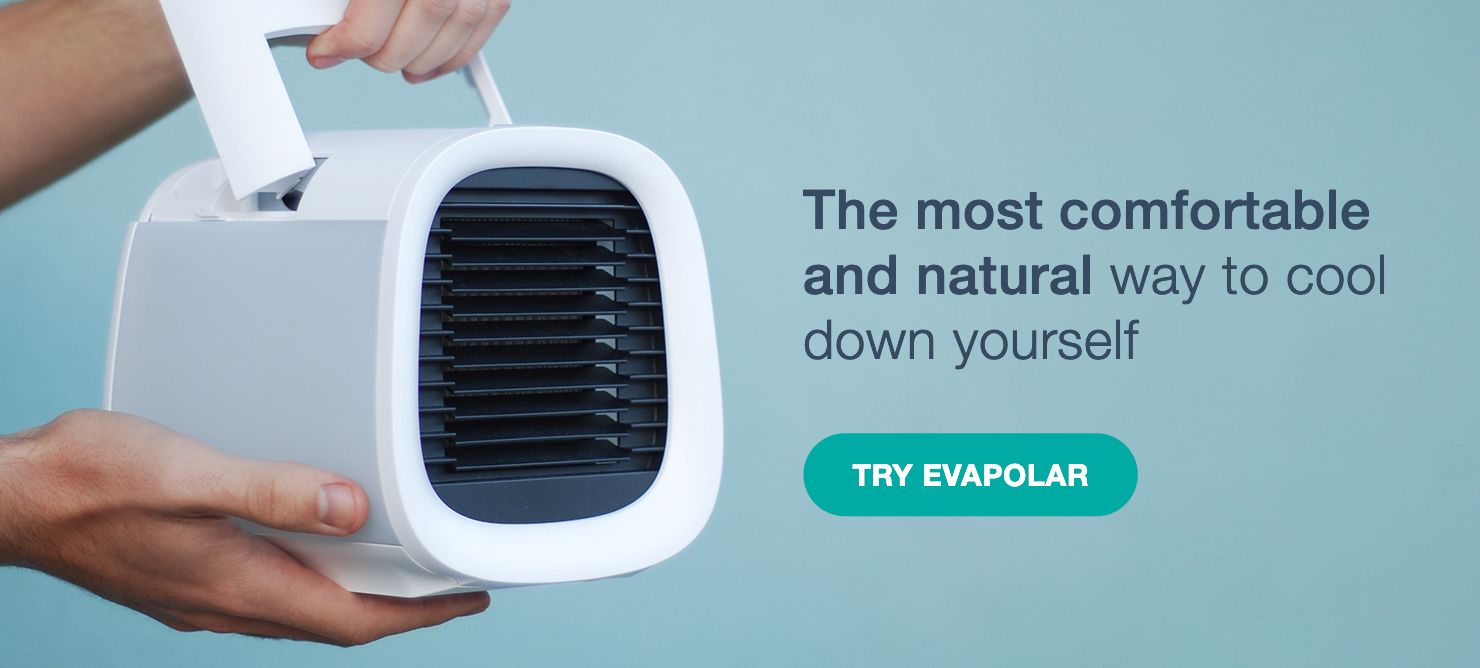 It is very uncommon to invest in your own air conditioning for a rental in Paris. It is expensive and there is a very high chance the landlord will be against it. Also, you don't want to lose a couple of extra square feet to a portable air conditioner, even if it doesn't require installation.
Is an old good fan an option? Emily would also be surprised that the price of a regular fan which just blows the hot air around starts around $50 and goes up. Noisy and bulky, it will also take up some space and it doesn't add a Parisian touch to the décor.
How do you keep cool in a small studio without cluttering the space? To all the Emilies out there we highly recommend getting a portable air cooler. Evapolar air coolers will fit into the style of the charming Parisian studios that we love so much. Small, powerful and minimalist, any Evapolar device doesn't take up any of the precious square feet and it is more than enough to cool down your chambre de bonne.

Emily on screen didn't have to pay a single bill in Paris, however in real life she would have been surprised by how the electricity bills go up with just one powerful device, even in summer. That is one more place where evaporative air coolers have you covered — they are very environment-friendly and you won't even see a difference in your bank account at the end of the month.

Most of the Parisian studios are white and it feels like the design of Evapolar air coolers has been made especially for them. Forget about breathing the burning air in the summer months and enjoy the view from your chilled Parisian apartment. It is true that the small studios usually offer a wonderful view over the capital — the series got it right!

Real-life Emily and your experience in Paris don't have to be hard all the time. Thanks to new-generation gadgets, you can make the best out of your small space in Paris and feel comfortable at any time of the year. If your goal is to also keep it eco-friendly, don't worry about throwing out your Evapolar device at the end of your stay — your air cooler can keep on traveling with you even in your hand luggage. The heaviest Evapolar cooler is only 4 pounds (1820 grams). More space for those Emily-like outfits in your wardrobe and your suitcase!
Evapolar is the one-time investment smart and more down-to-earth Emily would make for the summer months or longer, if you like your temperature chill most of the time. You can hide it in the closet for winter and forget about it. The money you save in the long run on electricity and on your mental health in the summer will come in handy during the Christmas sales in Galeries Lafayette.
Is life in Paris different from the exaggerated series? Definitely. Should it stop you from having your own French experience? Never! Just like in any big city, life and reality might get in the way but as long as you are prepared, you can optimize any difficulty, listen to the advice given by locals and make your Paris one of a kind — real, raw, extremely beautiful and cool just like the terrasse of the Café de Flore in summer.