How great would life be if you could find the best hoseless portable air conditioner and you wouldn't have the difficulties that come with the hose? Is there such a thing as an air conditioner without a hose? We are here to help you find the best hoseless cooling method! Read more: How long can a landlord leave you without AC?
evaCHILL
The most effective cooling device
We will break the news right away: there is no such thing as a hoseless portable air conditioner. An air conditioner without an exhaust system (hose) breaks the second law of thermodynamics. In short, you need to add external work if you want to move the heat from low to high temperature (exhaust the hot air from the room) and the other way round.
Is this it? How do you cool yourself without the bulky exhaust hose? What is the alternative to a hoseless portable air conditioner?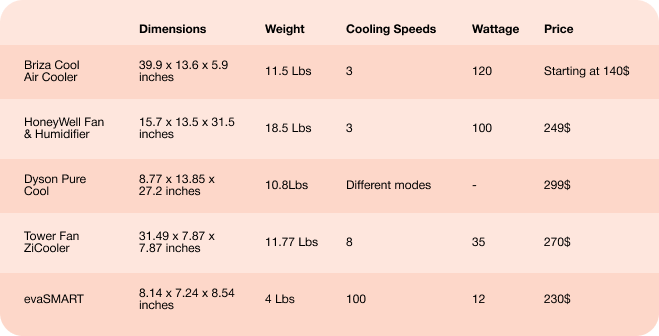 1. Evaporative Air Cooler by Evapolar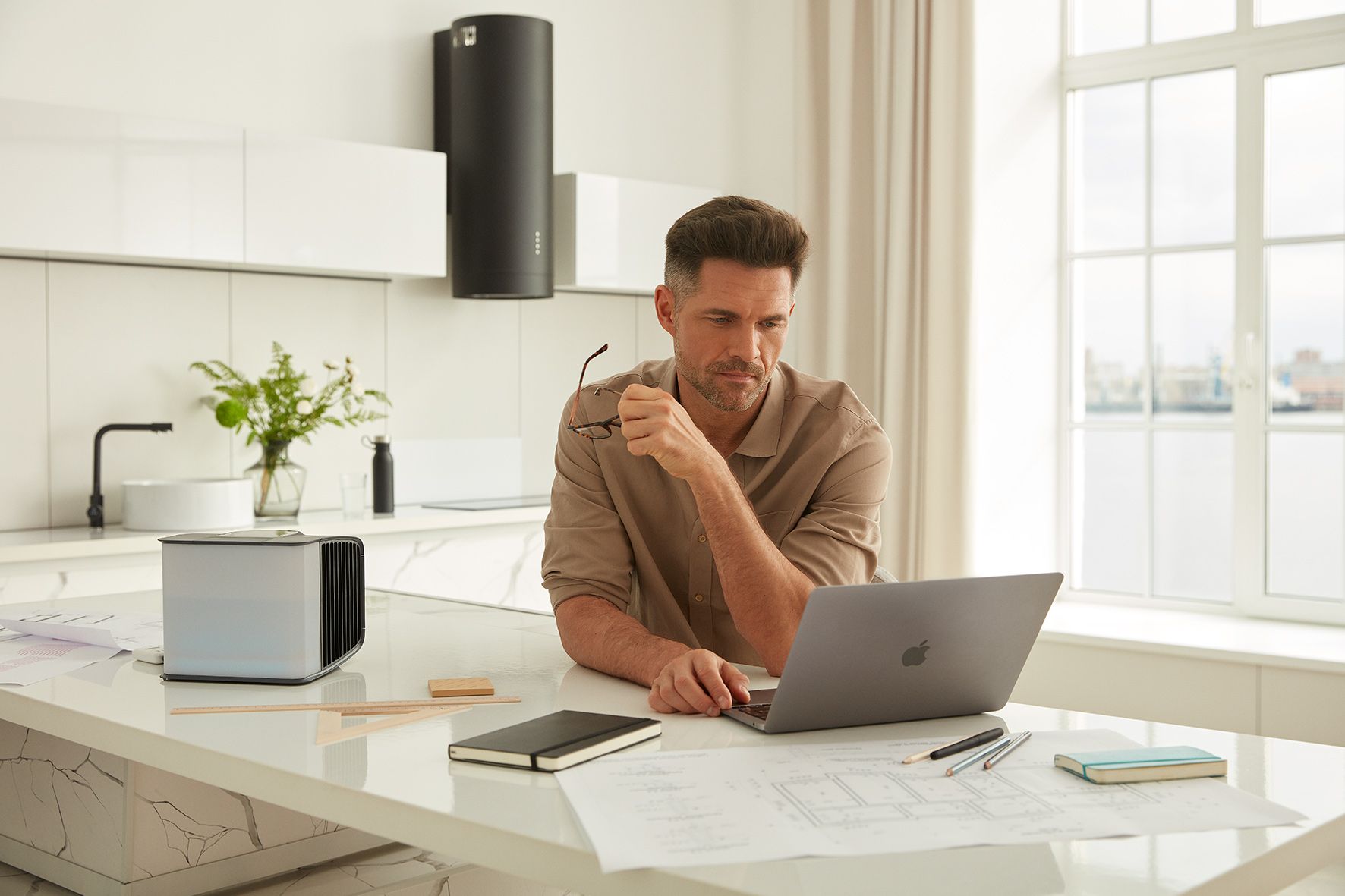 The best alternative to a portable air conditioner without a hose is an evaporative air cooler.
Evaporative air coolers offer a ventless cooling option because they work by evaporating water, while the air cons use air and air ducts. You get a fresh, chilled airflow by passing the hot air through a special membrane. Evapolar air coolers are designed for personal cooling exclusively, and you can get the best effect by directing the airflow at you.
These add moisture and humidity to the air. They are especially efficient in dry, hot climates. If you run an evaporative air cooler, make sure you pair it up with a dehumidifier. Read more: Is Using an Air Conditioner or an Air Cooler Safe with a Newborn?
Air coolers by Evapolar are an excellent hoseless alternative to air conditioners. They do a wonderful job in cooling the space around you without freezing the whole room. However, if you want to make your swamp cooler more efficient and stronger, you can check out this article and add a few degrees to the cooling potential.
The best part is that they don't need a hose to exhaust hot air!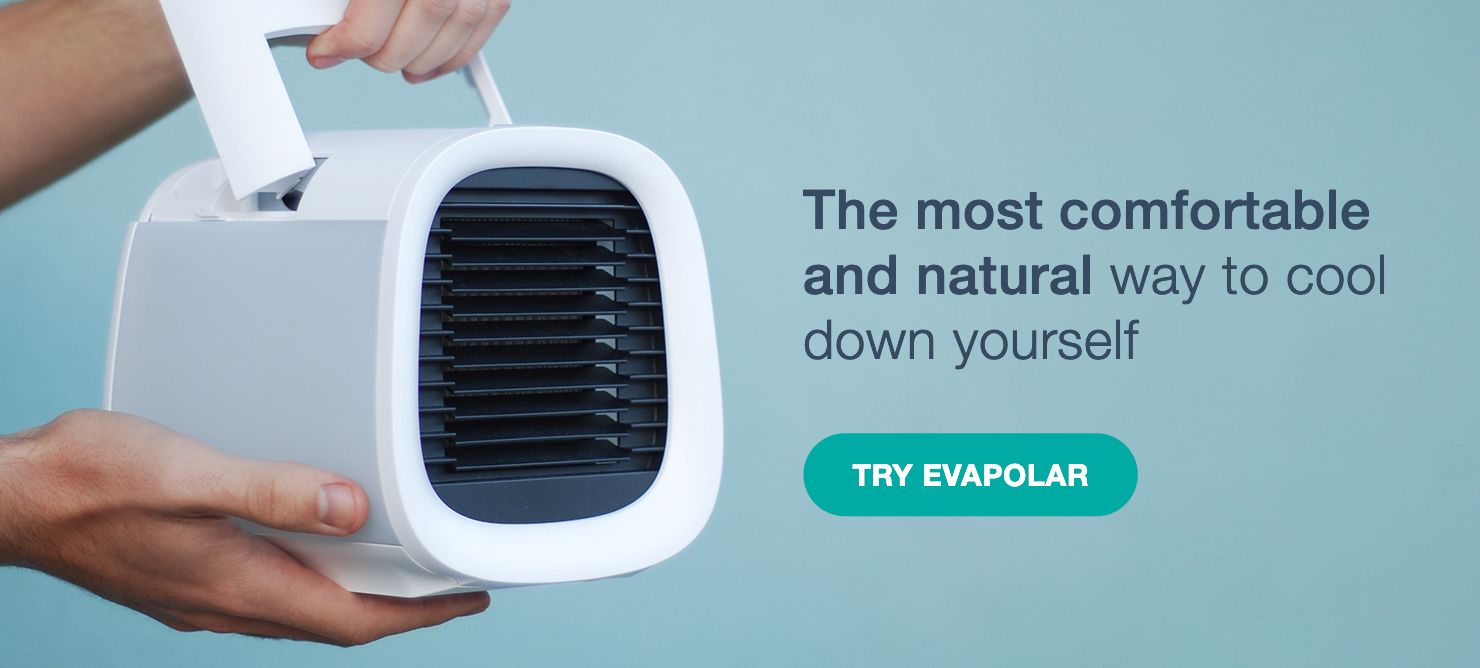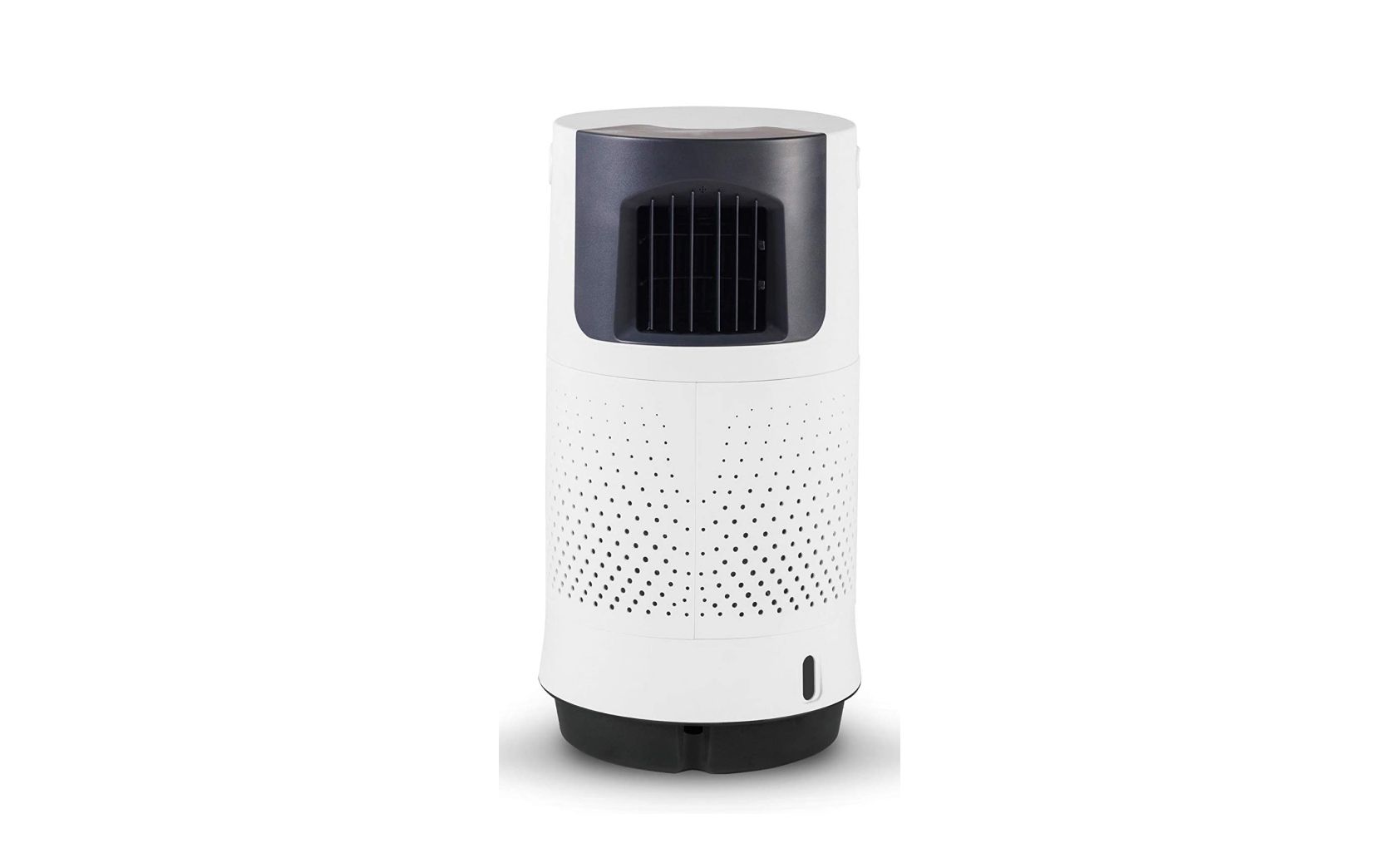 This is an outdoor evaporative air cooler that also works as a hoseless device. It comes with a humidifier and a fan. You can also use this cooler indoors in a medium-sized room or other recreational spaces. It operates by adding up to 5% of moisture to the air, and this is through the evaporated water. This helps it keep the air comfortable and natural. If you are looking for an air cooler that will let you enjoy clean air in your personal space, without a hose, you might want to consider the Briza Cool Air Cooler.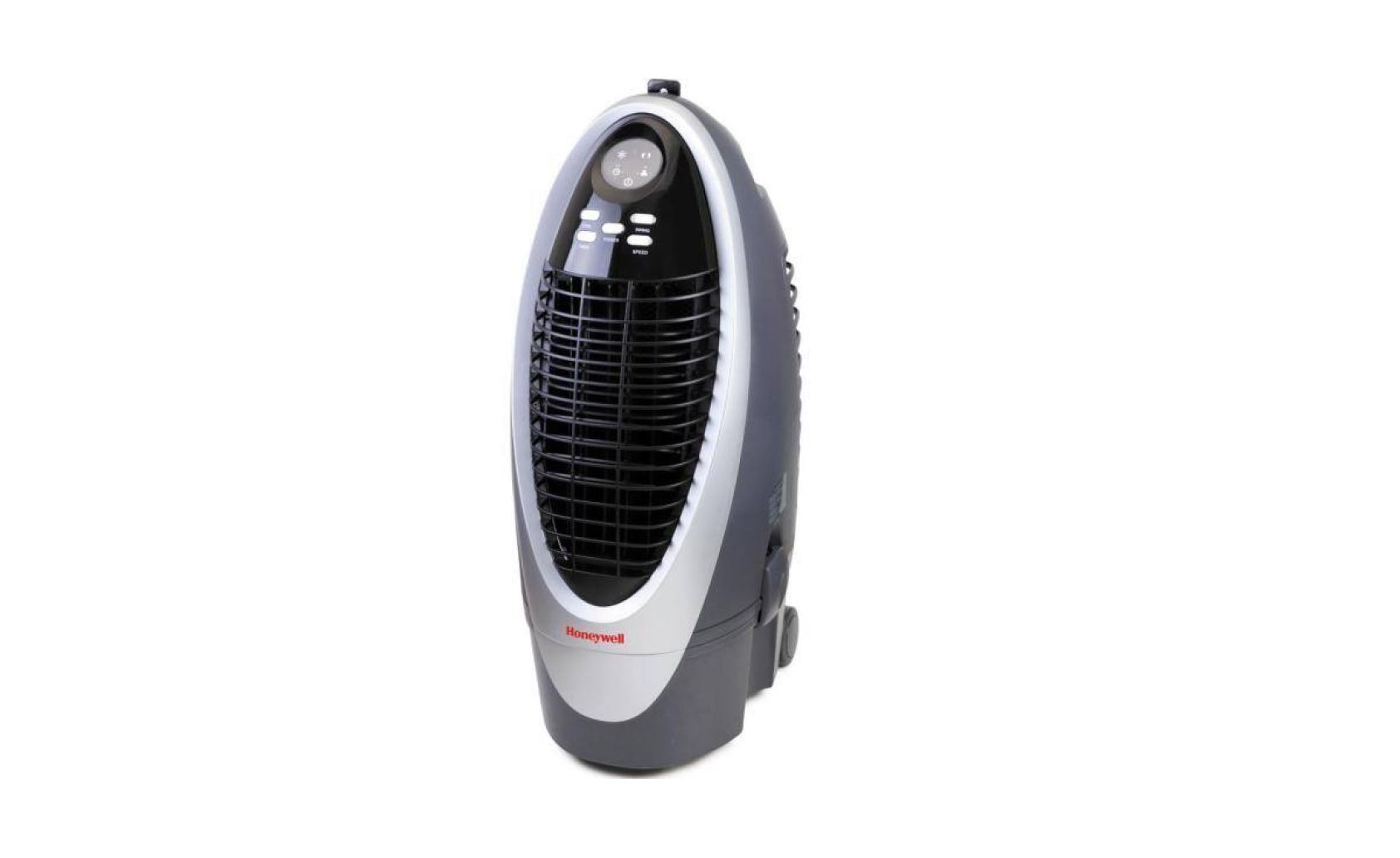 Honeywell has produced a number of amazing ventless alternatives to air conditioners, and this product is one such device. It is a low-energy and powerful air cooler that's also ideal for use in a personal space. With this air cooler, you can enjoy your summer without any sweat or high electricity bills. Also, this is a multipurpose air cooler that can provide humidity even during the winter.
The Honeywell Fan and Humidifier is ideal for small areas like a desk, bed, dining table, and sofa, and for windowless spaces since it doesn't have a hose.
It has a removable tank which makes it very easy to clean. Also, the carbon dust air filter is easy to remove, and with the alarm, you'll be notified when the water level in the air cooler is low. Read more: Best Air Coolers for Humid Climate in 2022 and How to Make the Best of It
3. Dyson Pure Cool Purifying Fan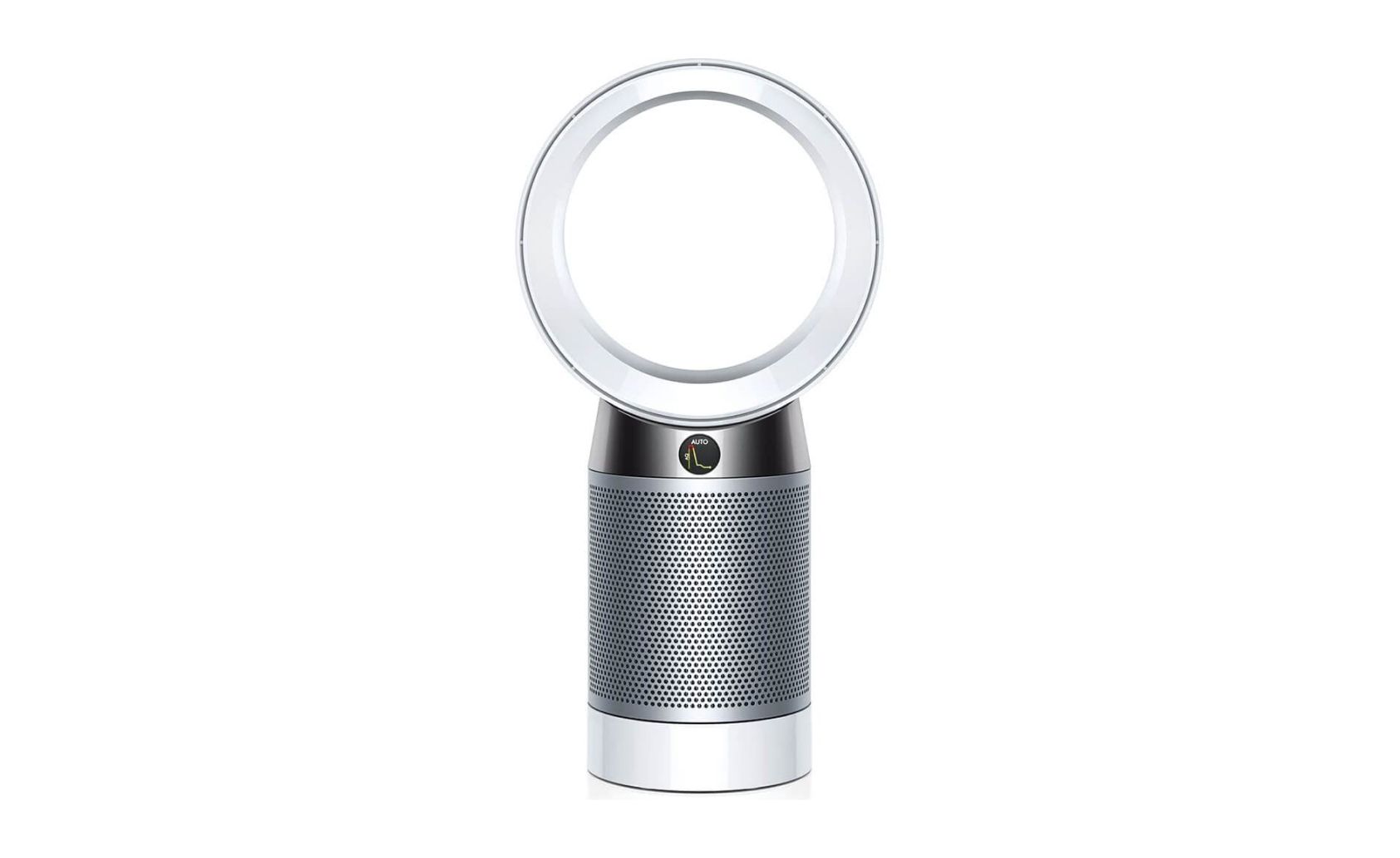 Another hoseless option and alternative to air cons — the Dyson Pure Cool Purifying Fan. The British brand has established itself as one of the best household appliances manufacturers. It gets the job done without exhausting the air outside, powerfully and quietly. Just like with evaporative air coolers, you direct the airflow where you need it.
Dyson Pure Cool also offers the air purification, so that you can enjoy cool AND clean air at the same time. You may already know that but the Dyson devices are on the more expensive side. Also, app and remote maintenance can be complicated for those who are not tech-savvy
Get to know the Dyson Fan here. Some of their models come with the heating option as well.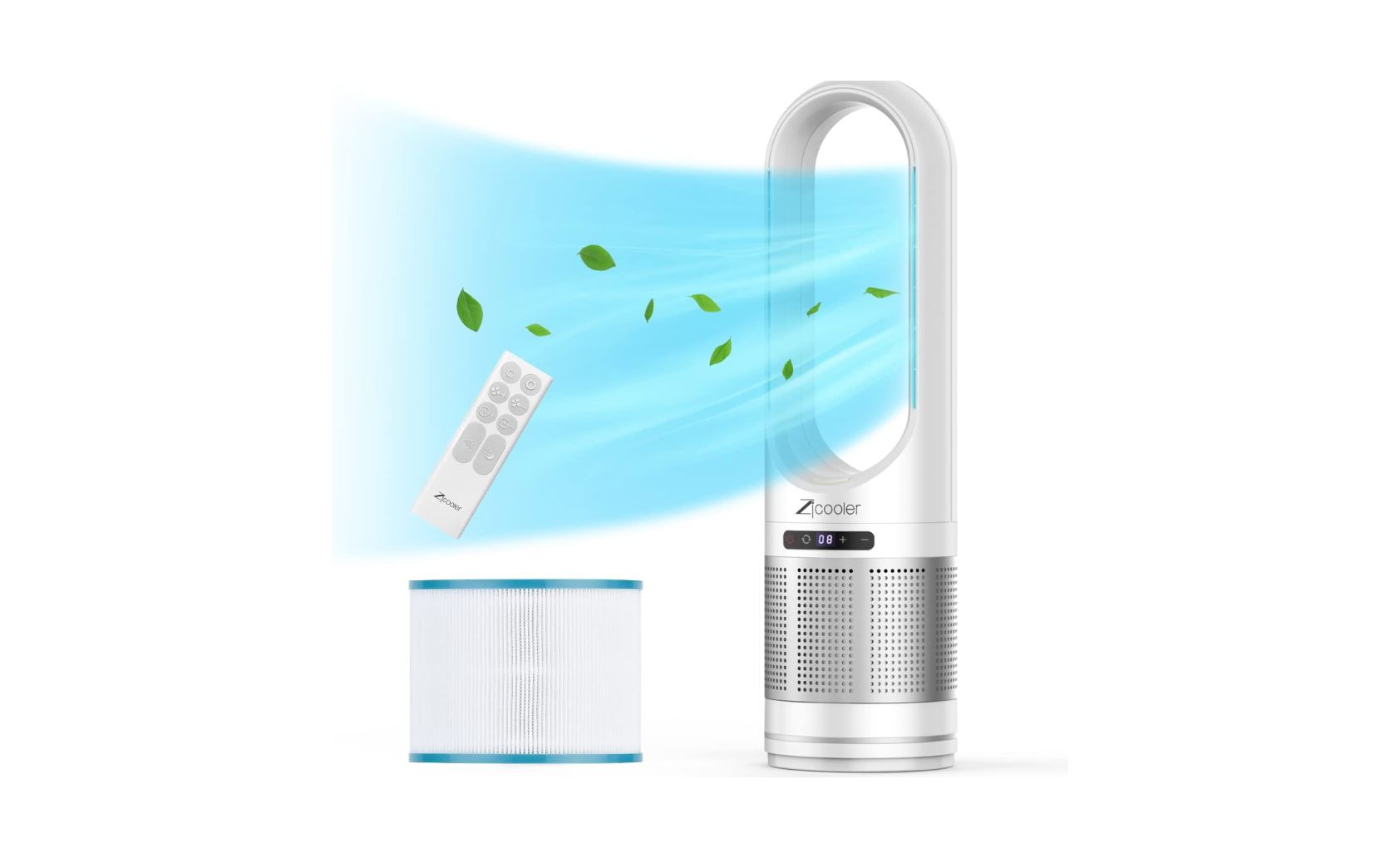 Zicooler 32" Tower Fan is a bladeless tower fan with air purification. It works also without a hose but instead it oscillates smoothly to circulate the air, obtaining a stable and excellent airflow. ZiCooler has an 8-speed, 80° oscillation function and is designed for any home or office. It also comes with an air purifier.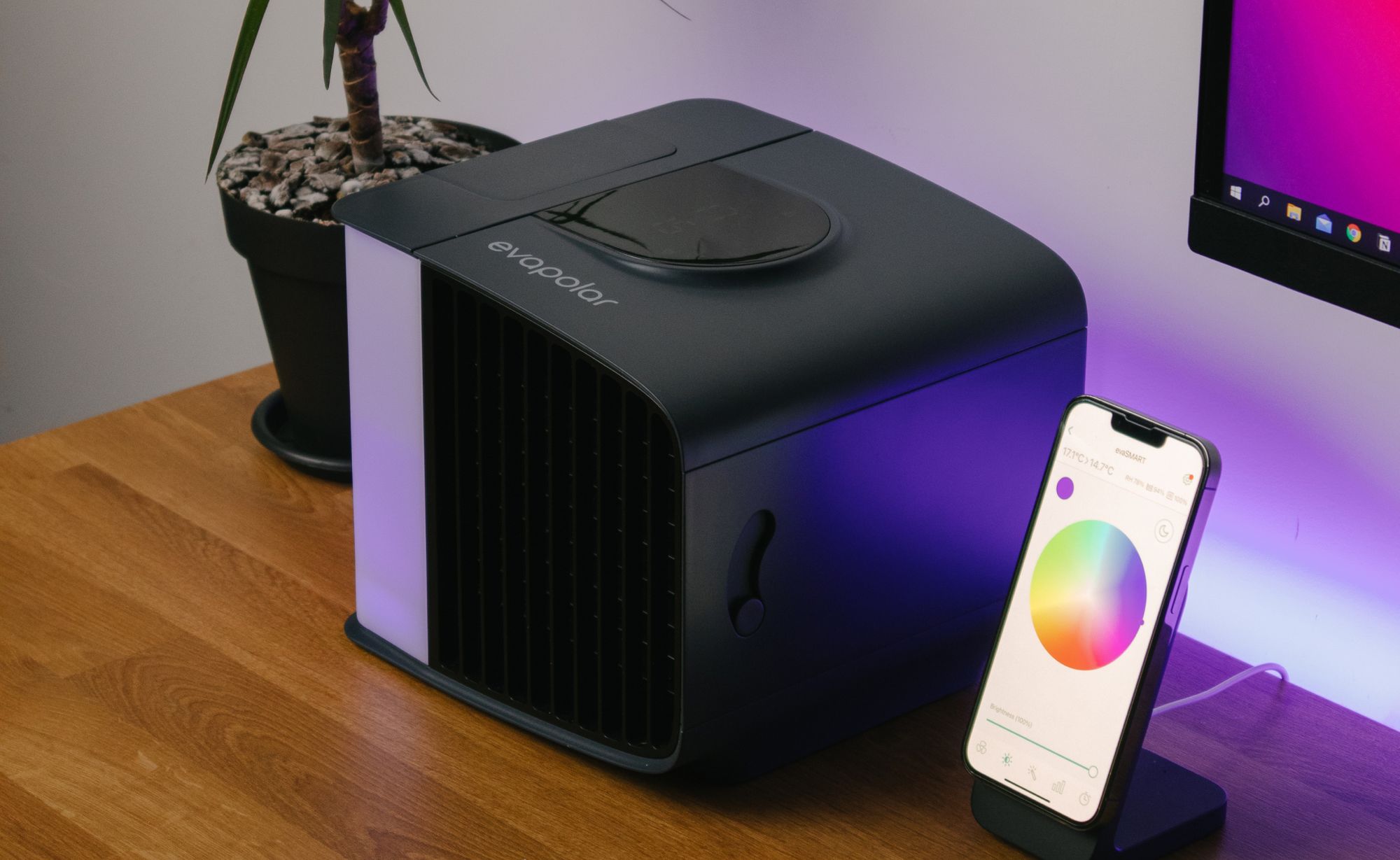 Functional, smart and hoseless air cooling! This powerful and smart air cooler has home integration with Google, so it works with an app or a voice assistant — and it is much more user-friendly than Dyson!
With evaSMART you don't need a window or an exhaust hose, you just need a bit of clean water for a few hours of air cooling. The evaSMART comes in three colors: opaque white, stormy gray and coal black. Its design is perfect for any interior, and you can also take it anywhere thanks to its lightweight.
As you can see, when we talk about a hoseless air conditioner for your home, we usually mean a ventless (hoseless) model which also cools, like a fan or an air cooler. However, if you want a portable air conditioner without a hose, the technology is not there yet.
In any case, you have excellent alternatives to air conditioners — and they are also more energy-efficient and portable than the ACs!
Here is what you might also want to take into account when shopping for a hoseless cooling option:
1. Ergonomics.
A really portable unit should easily fit wherever you want to place it.
2. BTU Rating.
The measurement in BTU (British Thermal Units) will indicate the cooling power of the device. If it is a fan, then the BTU is not applicable.
The BTU rating is available packaging or in the device's description online. If you want to size it yourself, check out this article to know how to size an air conditioner, and here you can find out how to size an evaporative air cooler.
3. Ease of installation and use.
If you are looking for a hoseless portable unit, it should be easy to use and install.
4. Style.
Another bonus of hoseless models is that you don't get the bulky plastic hose sticking out of your window. Instead, you can choose sleek, minimalist cooling models that will fit in with any décor.
The best alternative which requires no hose and is very efficient when it comes to cooling is Evapolar.
An Evapolar evaporative air cooler offers:
Minimalist design and no need to exhaust hot air. The best hoseless cooling method out there.
The best price/value ratio. The most expensive model is around 250$. No eyesores blocking the window, no gigantic hoses, just a powerful cooler getting the job done.
Very low energy consumption, from 7W to 12W, which is 100 times less than a regular AC. You cool down the personal space around you without wasting energy on cooling the whole room.
No installation fees. Any Evapolar cooler works with a portable battery via a USB.
Ideal temporary solution for the summer or the heatwave.
Very low noise level.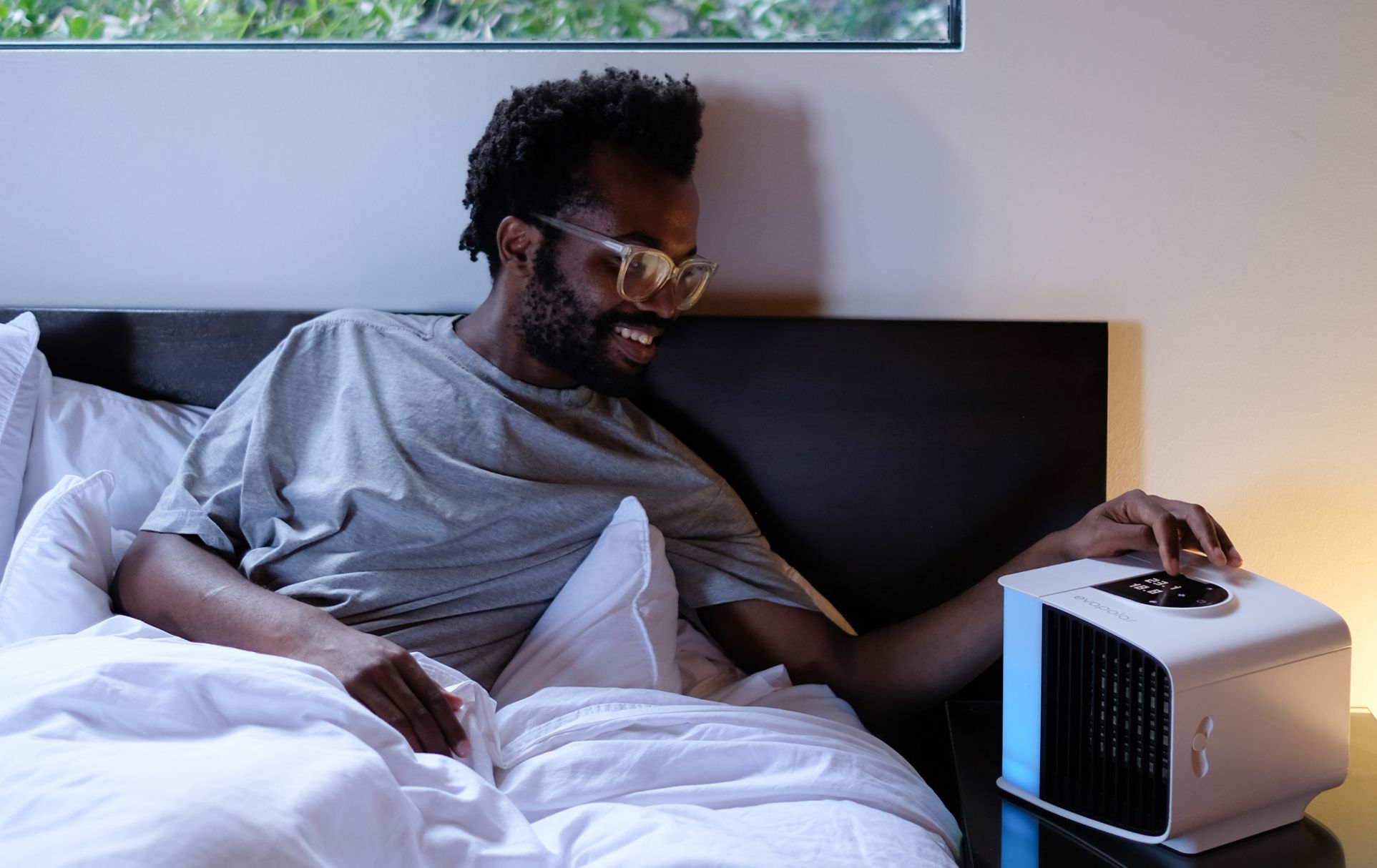 Very often the reason to look for a best hoseless portable air conditioner is the lack of windows in the area that needs to be cooled. If it's your case — check out this article on how to cool a windowless room.
FAQ (People also ask):
Is there such a thing as a hoseless portable air conditioner?
There are hoseless alternatives to air conditioners. The truly ventless cooling devices are called evaporative coolers or "swamp coolers."
Do hoseless alternatives to portable air conditioners work?
Yes, they do! There is no refrigeration process or compressor to produce hot air like an air conditioner that must be vented. An evaporative cooler does not reduce the overall temperature inside a room or dry the air in the same way an air conditioner does.
How do ventless air coolers work?
An air cooler works by the natural process of evaporative cooling to chill the air in a room. cooler use a tank of water and a fan to mist cold water into the air as a way to make it cooler.
Are ventless options any good?
The best-rated air coolers like Evapolar offer powerful, energy-efficient operation that saves you money over time. Many are drawn to ventless air conditioners because they are a more eco-friendly and secure solution to cooling a single room or space.
How efficient is a hoseless air cooler?
As efficient as you need it to be, for personal cooling, of course! It won't cool down an entire room, but you can adjust the speed and the flow at your liking and enjoy the breeze.