A small boat AC unit can be a life-saver on a particularly hot day. When you are on the boat, the breeze outside will cool you down. However, when you are inside the cabin, sleeping, chilling or cooking, the heat can become unbearable. How do you make yourself comfortable inside a boat?
evaCHILL
The most effective cooling device
Installing a built-in ac for boat cabin is a large, separate and expensive subject. Which is why in this article we will help you choose the best portable ac unit for a boat, with little investment but a lot of comfort.
Before we dive into separate models, let us see what you need to consider when you are choosing the best portable air conditioner for a boat cabine.
5 Factors to Consider when Choosing the Best Sailboat Air Conditioner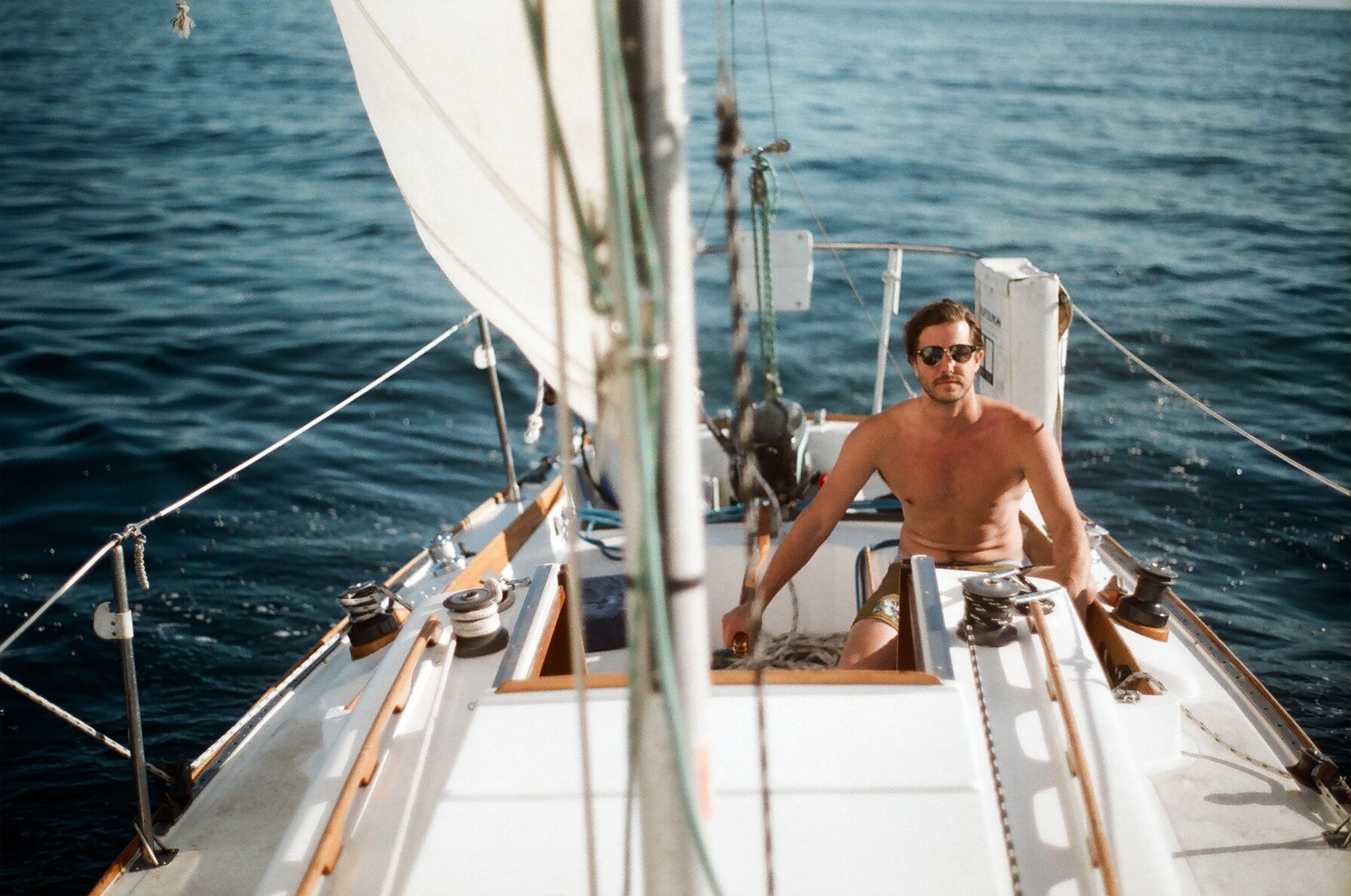 1. Boat Size and Layout
Sizing an air conditioner for a boat is one of the main tasks when you are picking the best portable AC for the boat. You will need to take into account the boat size to properly adjust the device. Depending on the layout of the cabins, it is possible that you may either need more than one device or that you'll have to move one device from one place to another.
For more information on how to size a portable boat ac unit, check out our recent article on air conditioner sizing.
2. Boat AC Unit Size and Weight
Most likely, you are looking for a small AC for a boat. Make sure you check out the dimensions and the weight, and think of how it'll fit within the cabin of your choice. You don't have to leave it to your imagination! There are lots of free online 5D design tools where you can enter the dimensions of the room and see how the device will fit inside.
If it sounds too complicated, you can always opt for personal cooling — portable evaporative air coolers are small, lightweight and they can be placed anywhere! You simply direct the airflow at you and enjoy the cool air! For example, the ultraportable evaCHILL model by Evapolar weighs less than two pounds and is only 6.69 x 6.69 x 6.77 inches in size.
3. Installation and Maintenance
Most portable AC models need a window to adjust the exhaust pipe to get rid of the hot air. While the installation itself is simpler than built-in air conditioners, make sure you have a window or an opening in the walls for the exhaust pipe. You can also check out how to cool a room with no windows in our article, maybe you'll find your small boat ac unit among the recommendations there!
The required maintenance must be as simple as possible, since you are limited in terms of tools and materials on the boat.
4. Noise Levels
Imagine: you parked your boat in a peaceful harbor. It's night time, you can hear the faraway noise from the coast and the gentle splashing of the waves. You are about to doze off and you turn on the air conditioner for some cool air at night. Suddenly, the industrial buzzing and vibration of the device interferes with your sleep and you can even hear it through the earplugs!
Even though boats are noisy devices when they are sailing, you still deserve some quiet time at night. Even the smallest boat air conditioner can be noisy! Make sure you check out the Db levels on the ac device description. Rule of thumb: noise level below 60Db (regular conversation) should be ok, even if the device is in your immediate proximity.
5. Electricity consumption
Built-in boat air conditioners consume a lot of electricity, which is not unlimited on a boat. The benefit of a small ac unit for boat is that it consumes less electricity than a large model. Check out how much electricity your potential device consumes and whether your boat has a proper electricity outlet to plug the device.
Let us now compare the most popular models for portable air conditioners that can also be used on a boat. Read also: 5 Best Portable Air Conditioners for Trucks to Buy in 2022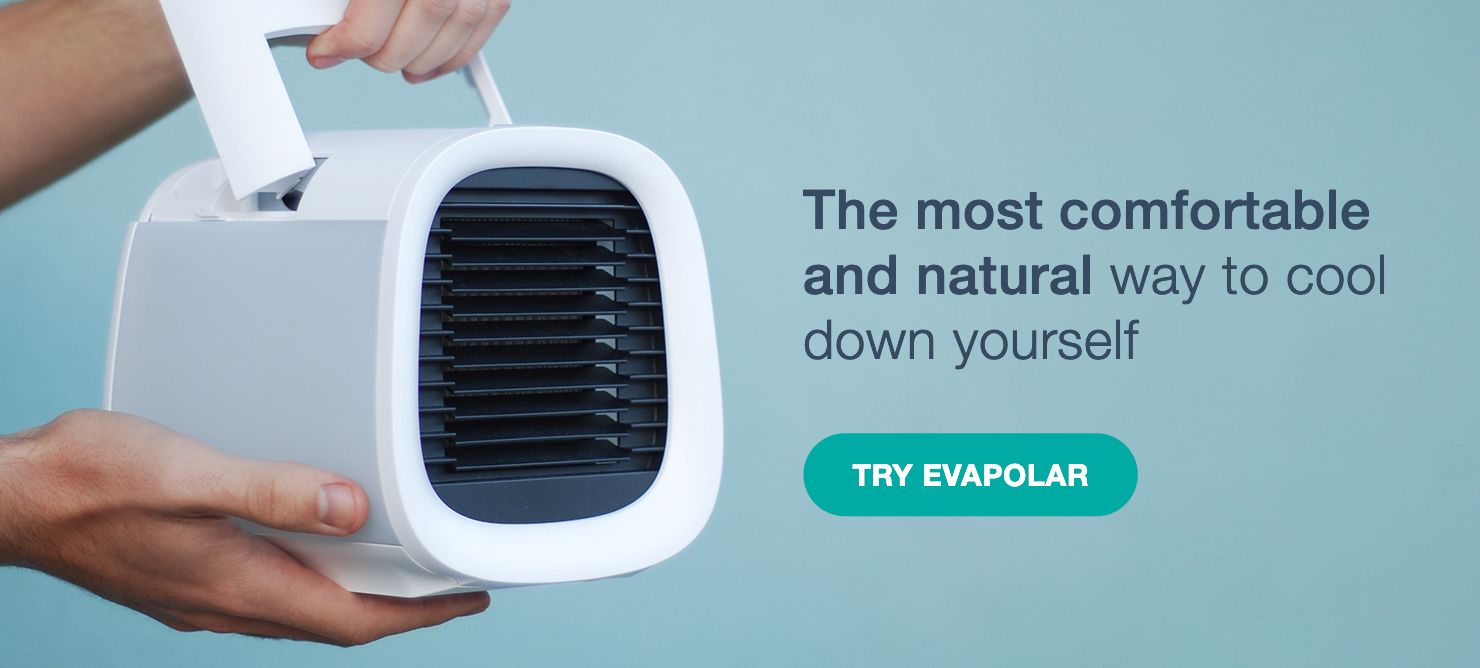 7 Best Portable AC for Boat in 2022
*ASHRAE – we precise the cooling power in BTU (British Thermal Units) according to the standards of the ASHRAE (American Society of Heating, Refrigerating and Air-Conditioning Engineers) which can be different from the cooling power precised by the manufacturer.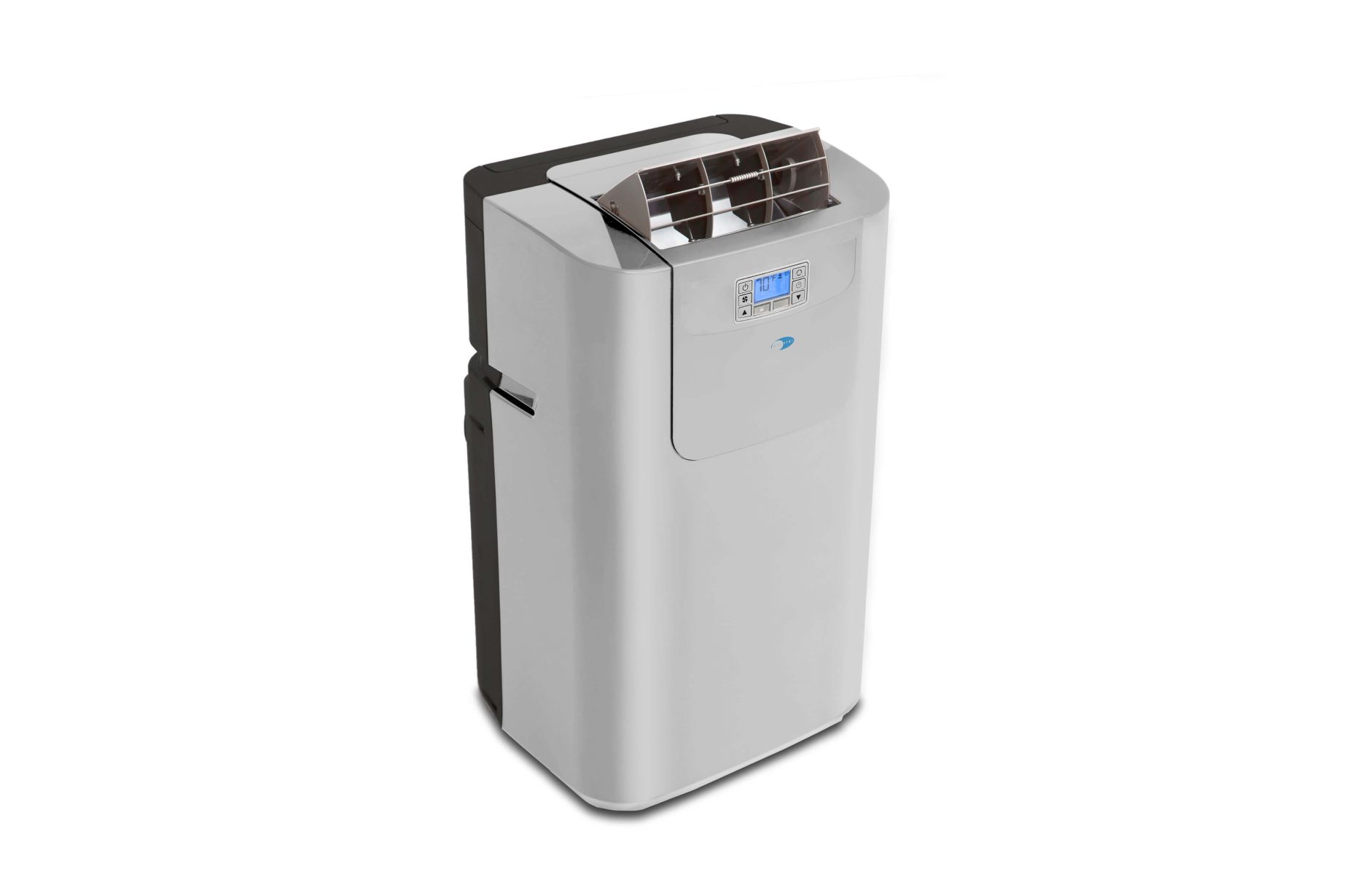 The key features of this portable boat AC are the compact size and dual-hose system which facilitates better space utilization and more efficient cooling. The Whynter ARC-122DS portable marine air conditioner is a good solution for your boat since it is easy to set up and it helps with extra heat and humidity.
Downsides:
It can be bulky and heavy for smaller boats
Price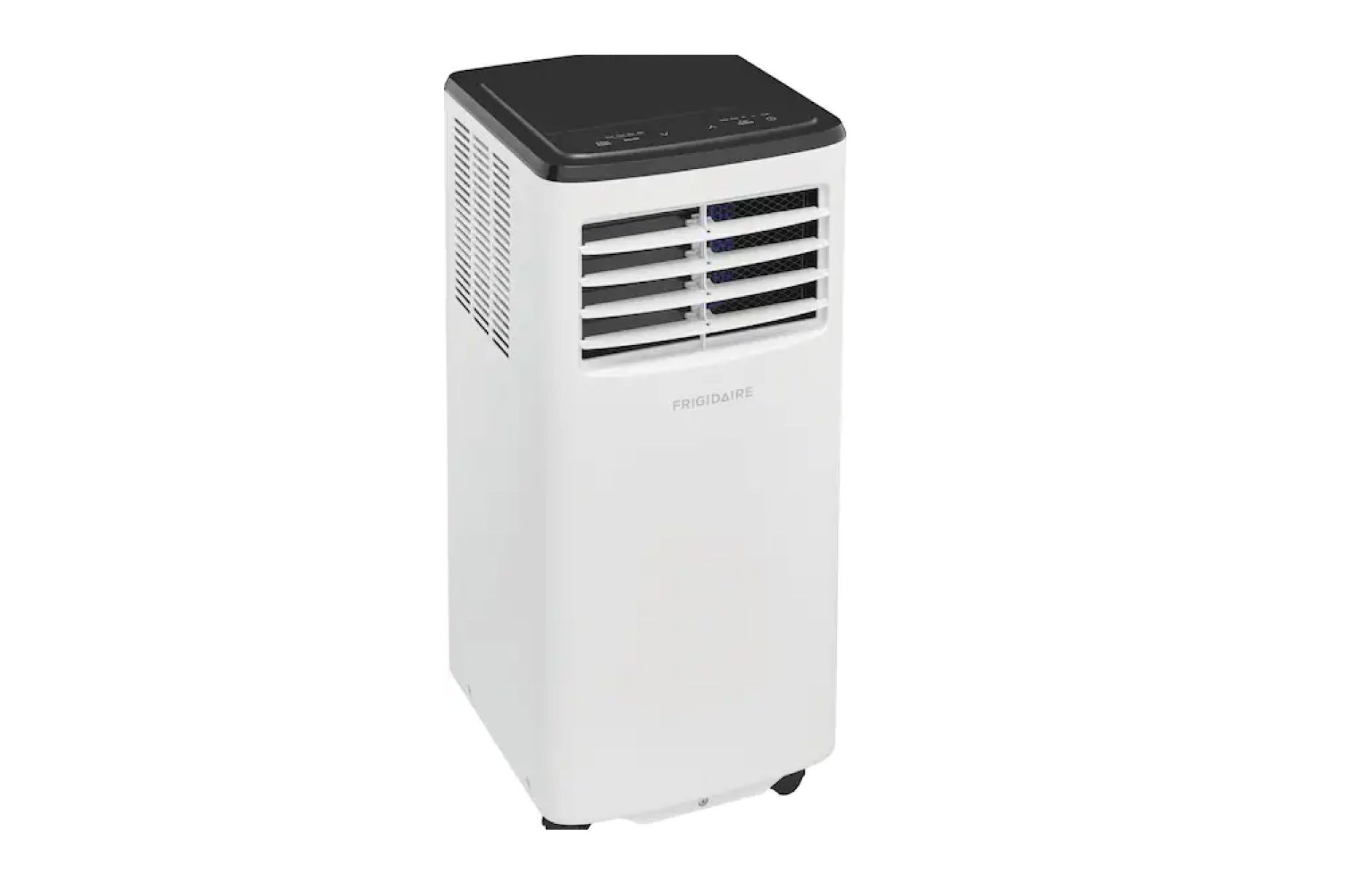 Keep your cabin cool and comfortable with this portable boat air conditioner by Frigidaire. Easily move it from one cabin to another with caster wheels and handles, providing cool air when and where you need it.
Downsides:
It is quite a bit model, so it would be better for larger boats
Price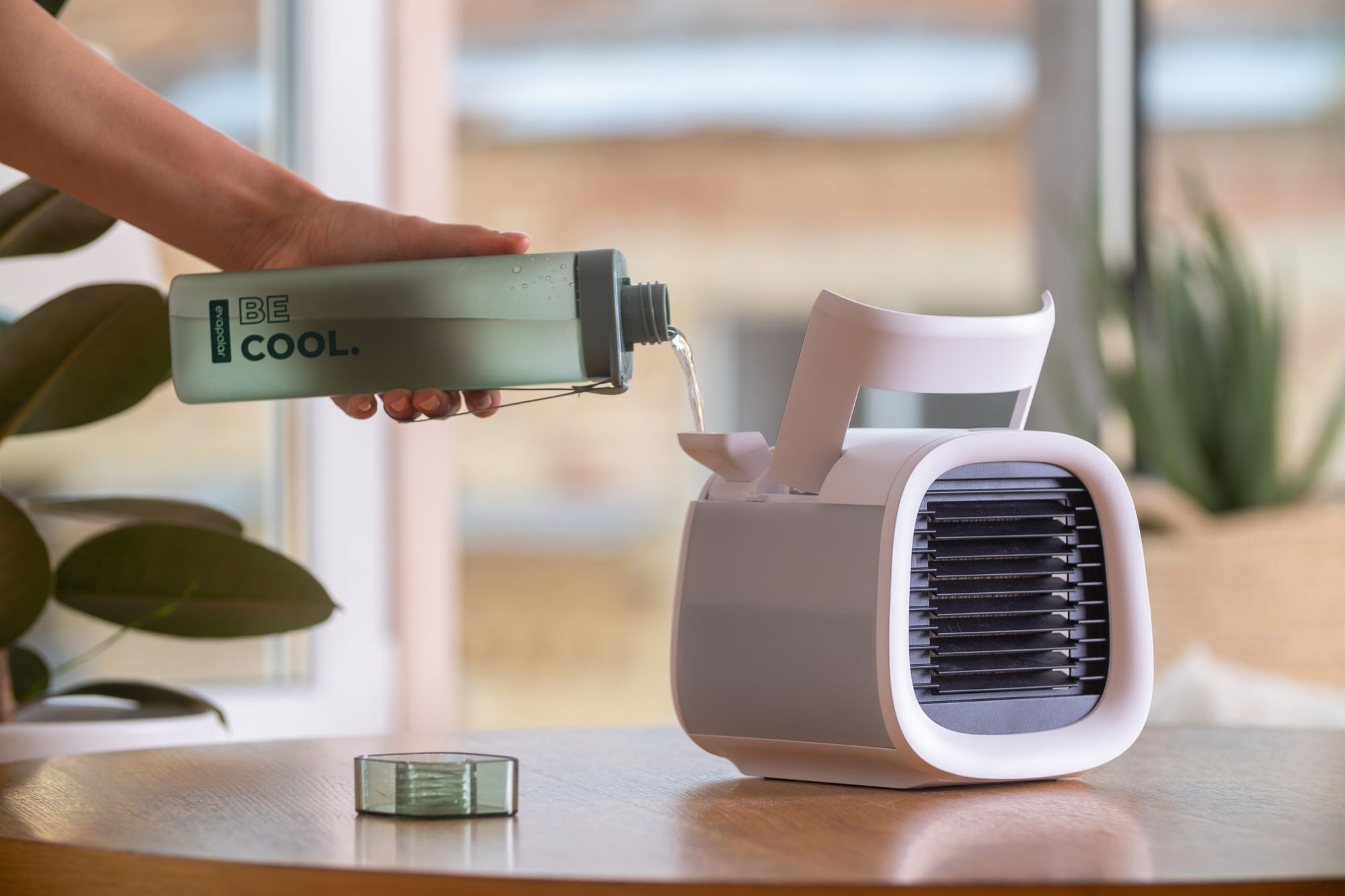 This is an evaporative air cooler by the leaders in the evaporative cooling industry, Evapolar. It uses a different cooling method contrary to air conditioners — evaCHILL works with evaporation. The bonus of evaporation is that you don't need a window for exhausting hot air, all the magic happens behind the closed doors in the space you need to cool!
You only need clean water and electricity to run the evaCHILL. Bonus: it consumes 100x times less electricity than a basic portable air conditioner. Its lightweight and extended tank allows you to enjoy the coolness for up to 9 hours. It can be powered by a power bank, a laptop, or a power outlet.
The evaporative air cooler evaCHILL is designed for personal cooling. You can direct the air grid at you and enjoy the cool airflow wherever you are on the boat.
Downside:
evaporative air coolers run worse in humidity, so make sure you keep all the doors and windows closed in the space where you are running your air cooler!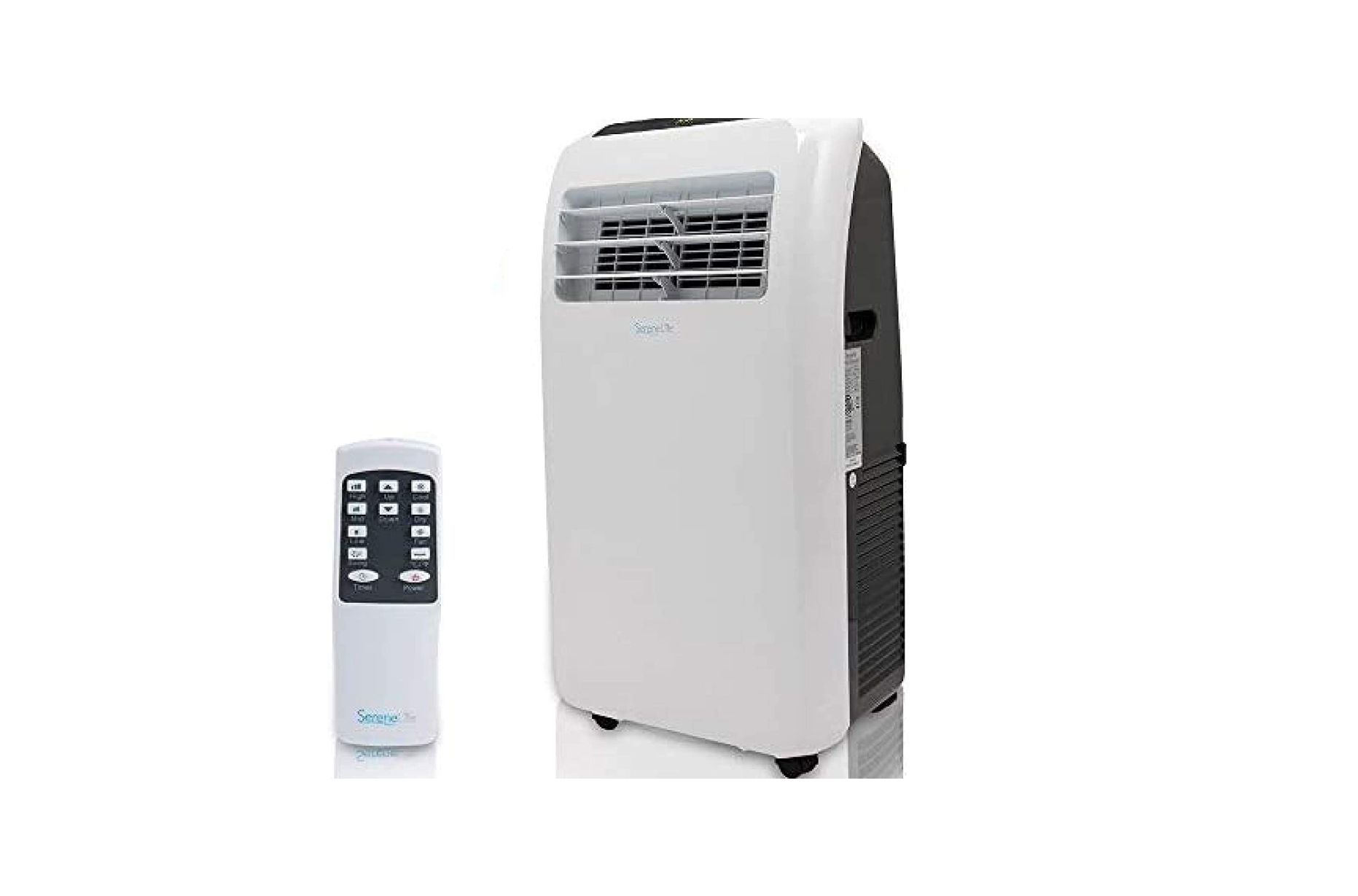 This compact portable air conditioner features a simple electric plug-in operation. It also has rolling wheels for easier portability. The SereneLife can cover a room up to 350+ sq ft. Thanks to the powerful fan and the dehumidifying action, it can also ventilate the room and remove the extra humidity.
Downsides:
The SereneLife is quite heavy and bulky for smaller boats. You should look into smaller cooling devices if you are restricted by your boat size.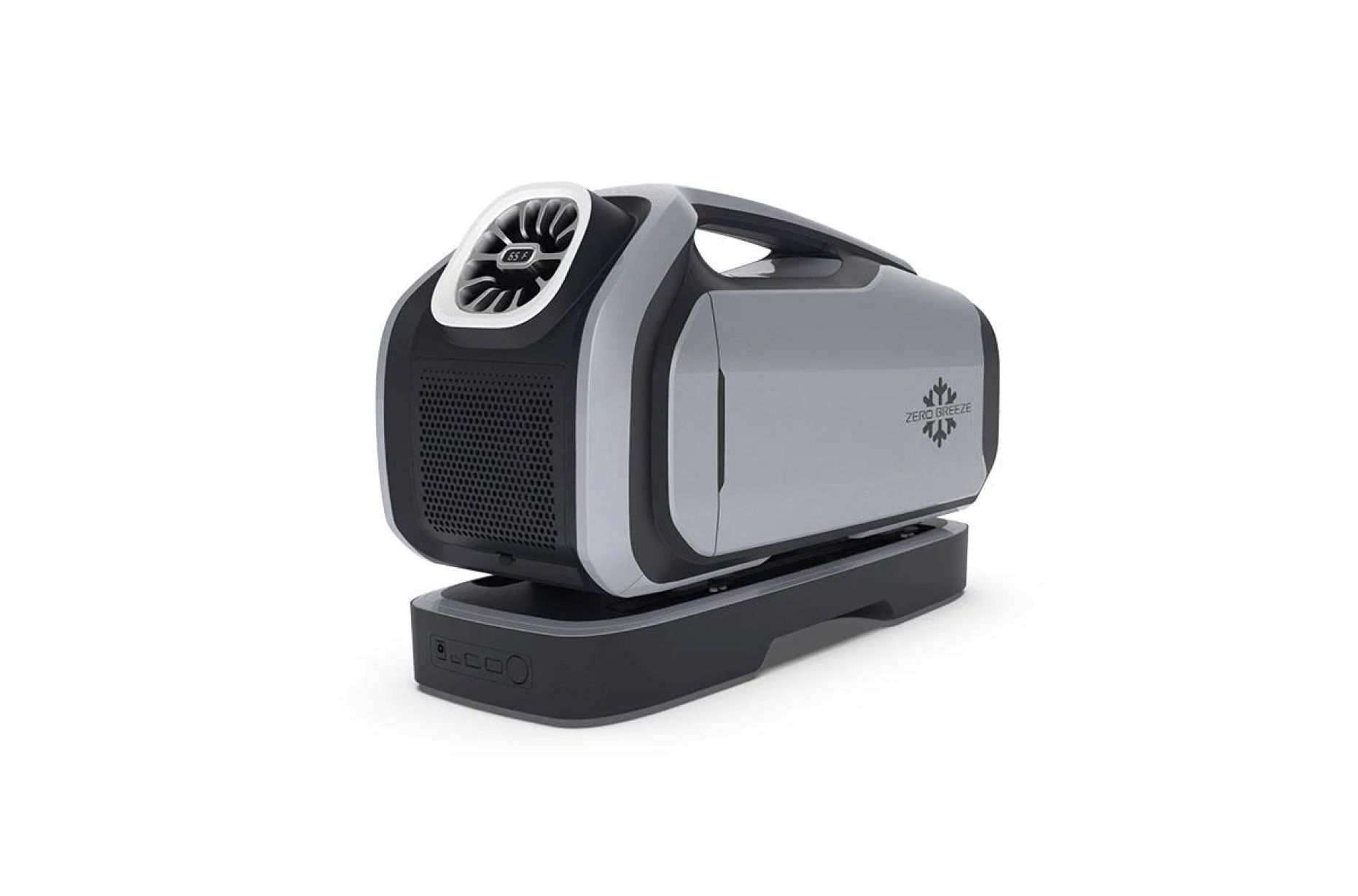 Portable air conditioner with a battery and a built-in frequency micro compressor. The compressor is 4 times smaller than a compressor in a regular air conditioner, which is supposed to justify the high price.
You can combine the air conditioner and the battery into one unit. The battery's full charge is enough for 3-5 hours of portable use, so if you are planning a few days trip on the boat, you should still make sure that you have somewhere to plug the Zero Breeze Mark II and charge the battery.
Downsides:
Very high price
Relatively low cooling power for such a price. For example, the evaCHILL has a cooling power of up to 1200 BTU for the price of 99$, while the Zero Breeze has a cooling power of 2400 BTU for the price of 1500$.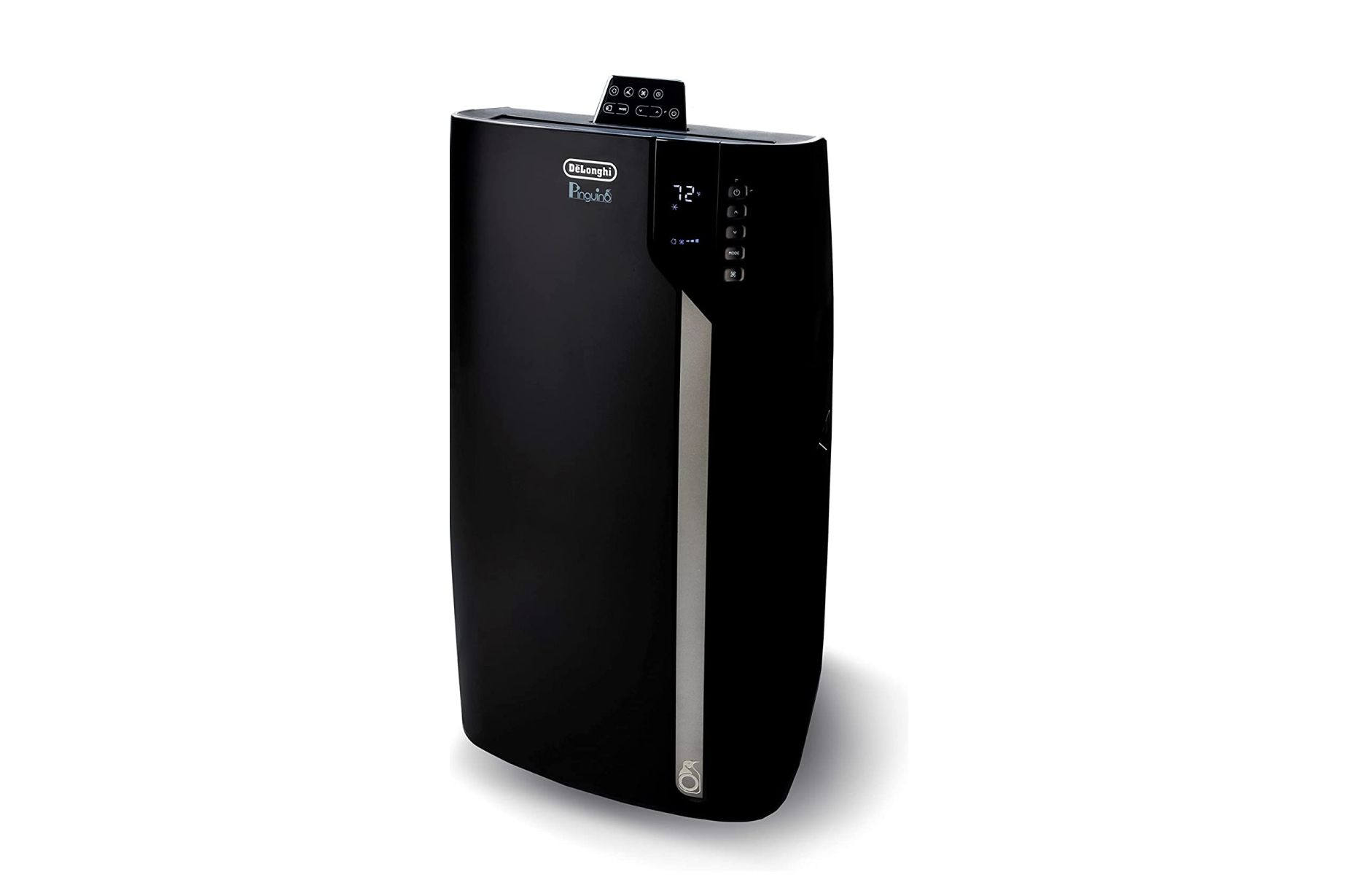 This portable boat air conditioner by DeLonghi delivers the targeted cool air right to you by Monitoring temperature and humidity around the smart sensing remote. Easy to set up and relocate from room to room, it is good for larger-size boats where you need to cool a larger space and where you have a window for the exhaust hose.
Downsides:
Price
Heavy and bulky for small boats.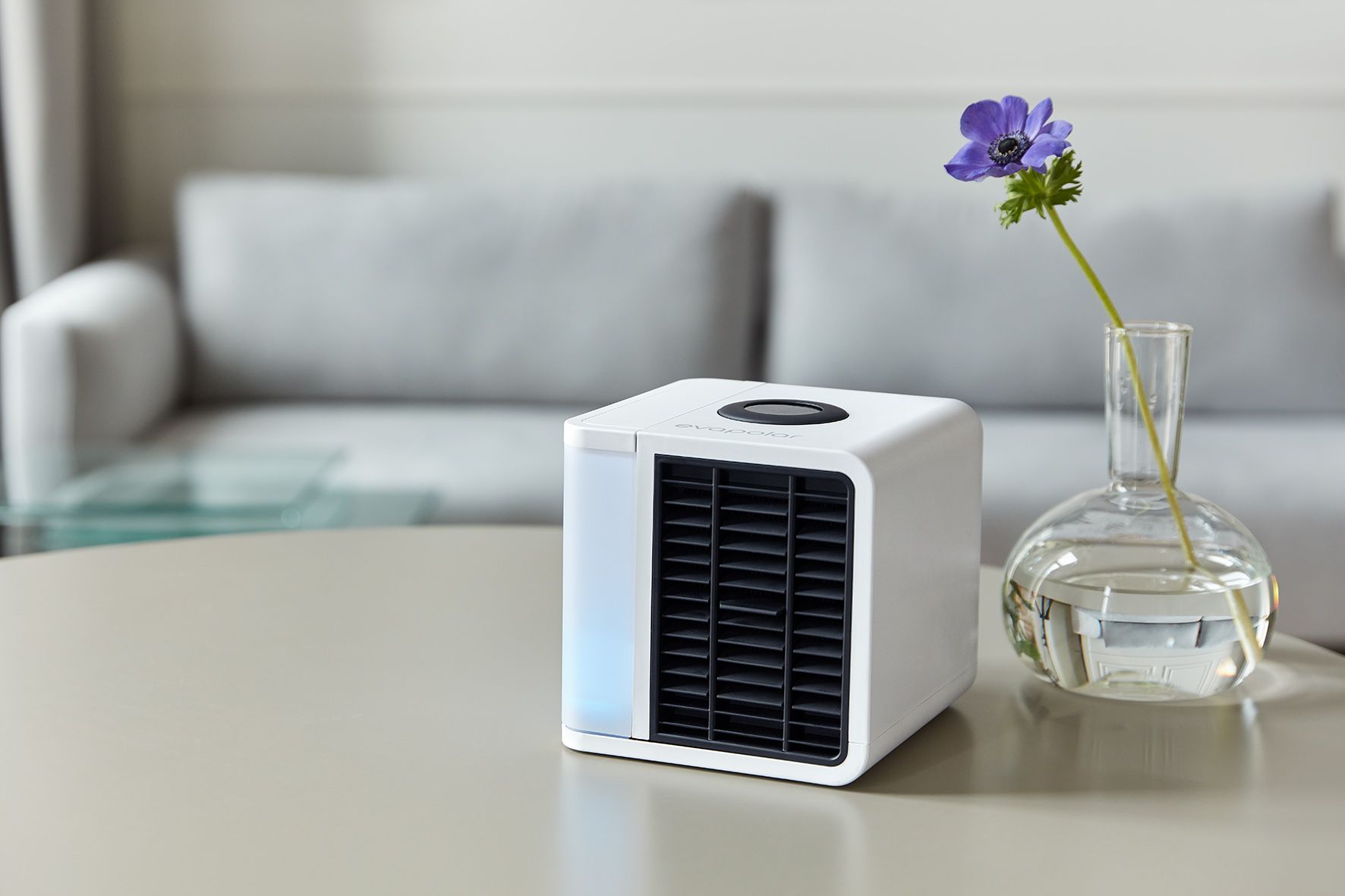 Also an evaporative air cooler, the evaLIGHTplus has a removable water tank and an enhanced leakage proof system. You can connect it to your laptop, any socket or a power bank and enjoy the cool, targeted airflow. To make the best of its cooling capacities, you can make precise adjustments using the control wheel and adopt device lighting depending on your mood.
It is an ideal solution for personalized cooling on the boat. You can place it into the cabin for when you're sleeping and direct the airflow at you for a cool, peaceful night.
Downsides: just like evaCHILL, evaSMARTplus is weaker in humidity, so keep all the doors and windows closed in the space where you are running your air cooler!
Benefits of having a portable ac for boat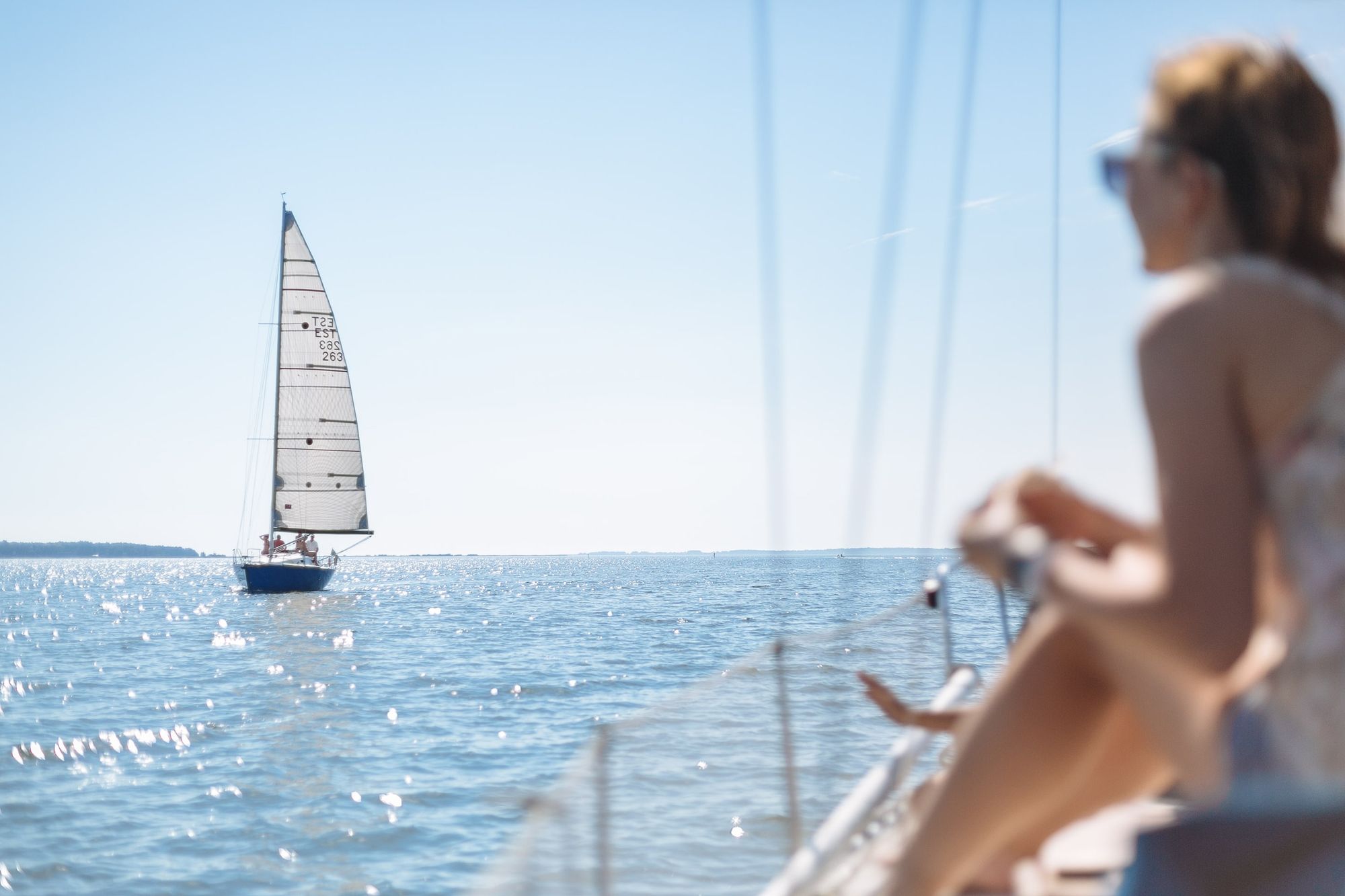 1. Installation simplicity and cost
If you are renting a boat or if you are not ready to invest into small boat air conditioning long-term, choosing a portable AC unit for the boat is the best option. First, they cost less than built in models. And second, you only need to plug them in to turn them on.
To install a basic marine air conditioner, you will need to pay at least 3-4K USD, without the price of the unit itself. Portable marine air conditioners are cheaper and portable evaporative air coolers like evaCHILL cost only 99 USD.
2. Electricity consumption
Portable ac models and evaporative portable air coolers consume less electricity than generic built-in air conditioners. You can find out more on the electricity consumption of the cooling devices in our detailed article here.
3. Portability
You can easily move a portable boat ac to the space that needs cooling, as long as it has an electricity outlet. If you are renting the boat, you can simply take it away with you.
Personal evaporative air coolers – best option for staying cool on the boat.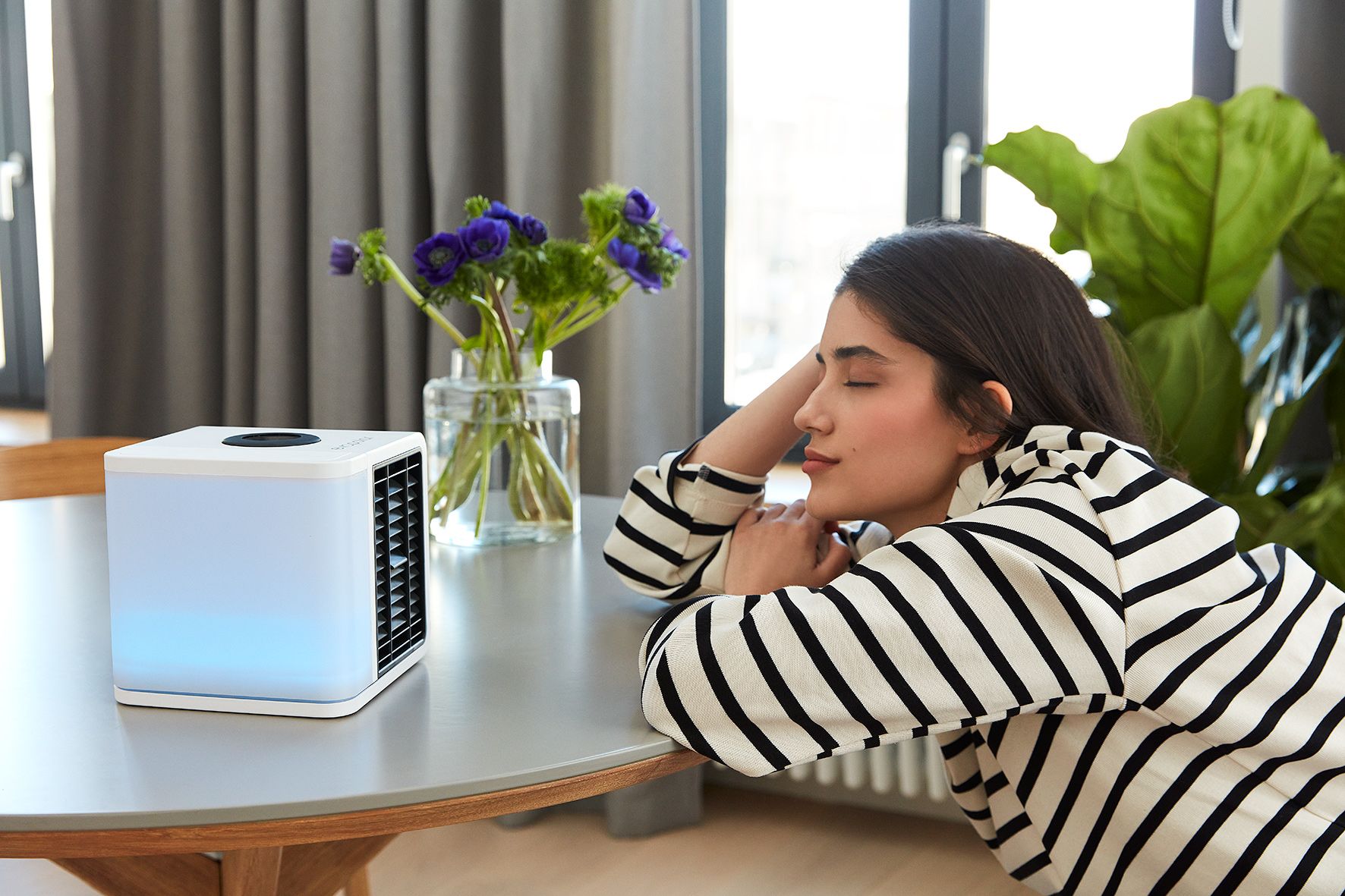 If you are looking for a cooling solution which is portable, cheap, efficient and eco-friendly, Evapolar air coolers are the best option for personal cooling on the boat. While they don't cool the entire space, their targeted cooling will immediately cool down your personal area and make you comfortable in seconds.
They are so easy to carry around that you can simply take them to the boat whenever you feel like it and then use them at home to cool down. We recommend using the Evapolar devices with doors and windows closed, for best effect.
What makes them easier to use than portable air conditioners is that they don't need a window for the exhaust hose. Easy to install, super simple to use and ultraportable — perfect solution for the summer days on your boat!
Worried about humidity? You can always talk to the Evapolar team on the best temperature and humidity levels to run your device. Even if you pair it up with a dehumidifier, it will still be way cheaper than even the most basic boat ac.
Turn on the Evapolar air cooler and do whatever floats your boat in coolness and comfort.