If you want to go far, go together. With this idea in mind, with Moonstera, we brought the comfort in the working space to a new level.
Best portable cooling devices
At Evapolar we provide both personal and B2B cooling solutions. Last year, we partnered up with Moonstera — the creator of the revolutionary booths for work spaces. Moonstera has created the one-of-a-kind acoustic booths, to save you from the open space craziness.
Why are they revolutionary and one-of-a-kind? On top of their isolating capacity, they are enhanced with real plants! Proximity to greenery has a calming effect on the nervous system — isn't that what we could all use when we are on a call in an acoustic booth?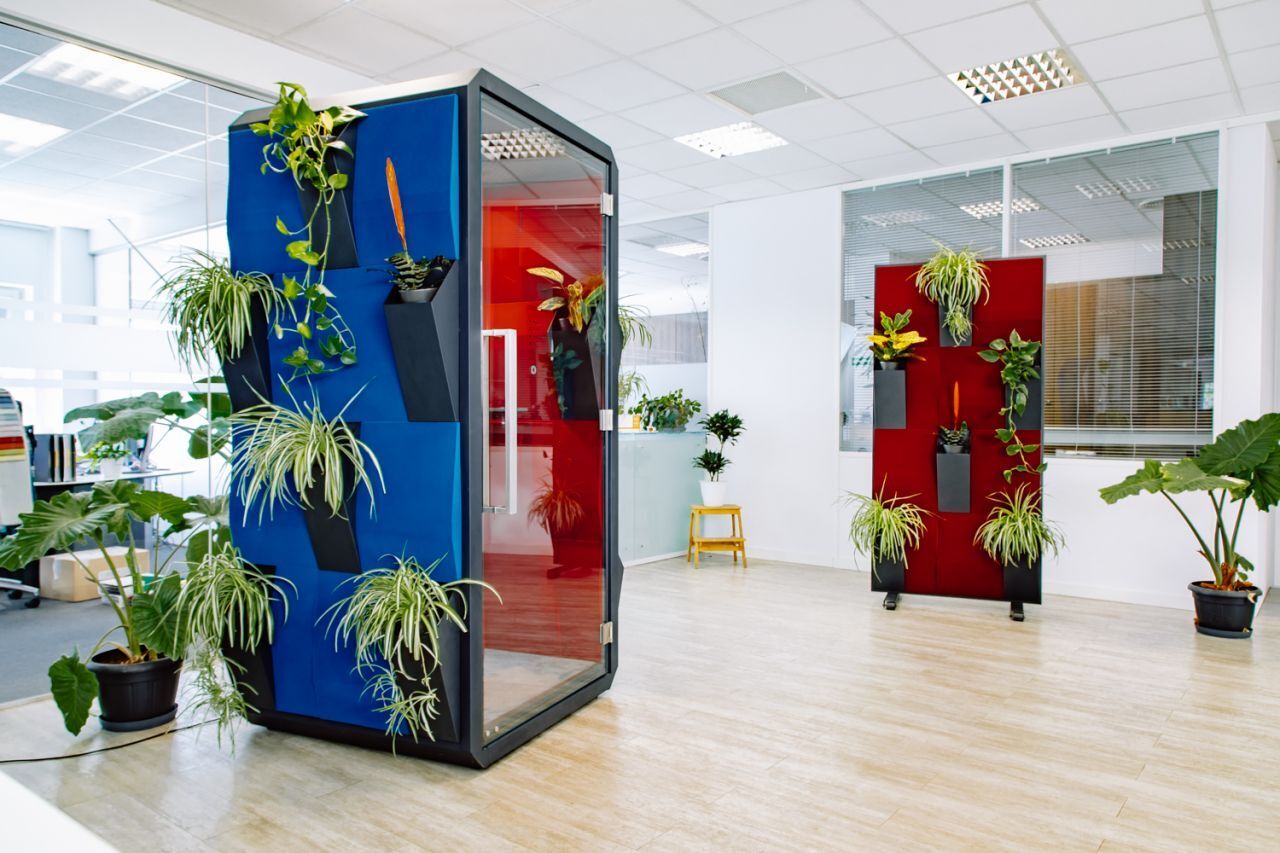 Together, we took it one step further because our goal is to make you comfortable, wherever you are. This time we took our mission to the office space.
We created a unique concept. By integrating our unique cooling technology into the Moonstera acoustic phone booths, we built a product like never before.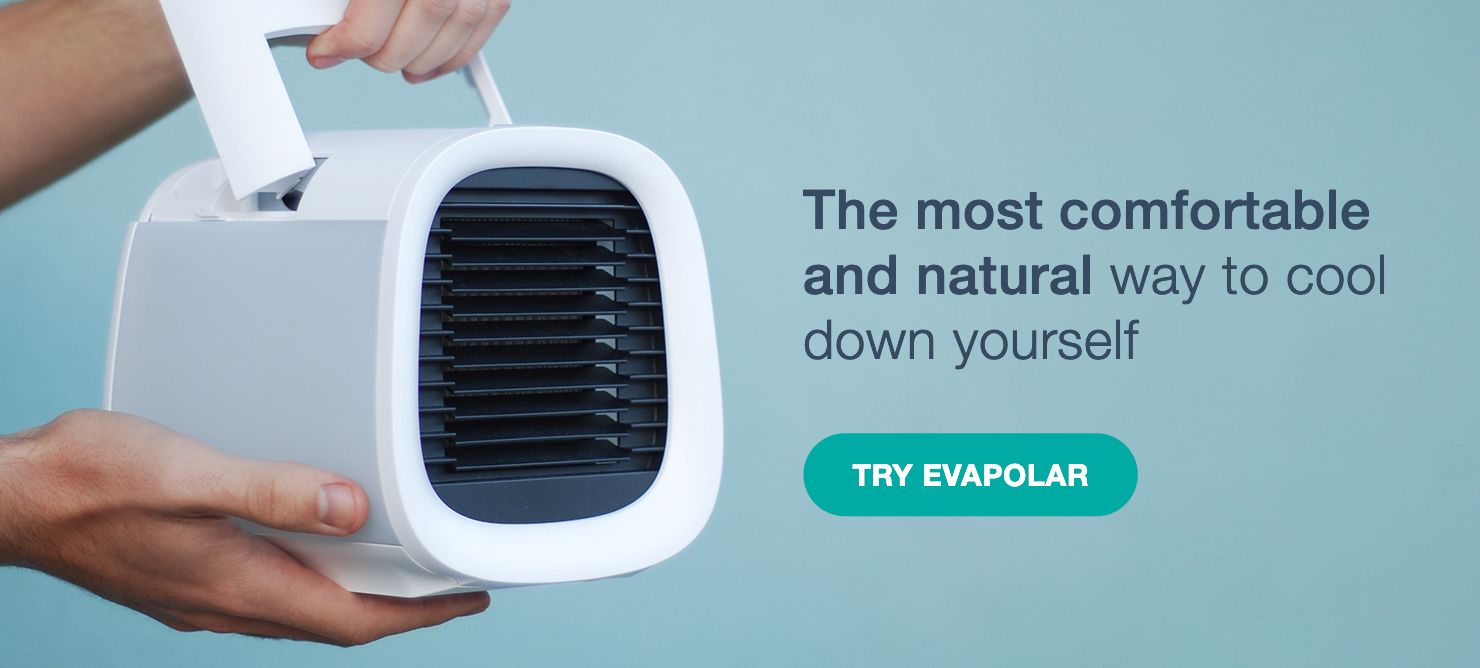 evaBREEZE™ is the unique technology behind our devices. This unprecedented innovative way of cooling has been discovered by our exceptional engineers. It is literally a journey from the depths of a volcano to your hands. The evaBREEZE™ nanomembrane is made from basalt, a rock-solid material from volcanic lava. Basalt ensures the best cooling performance in the most natural way. evaBREEZE™ membrane is 100% inorganic and prevents bacteria and mold spread.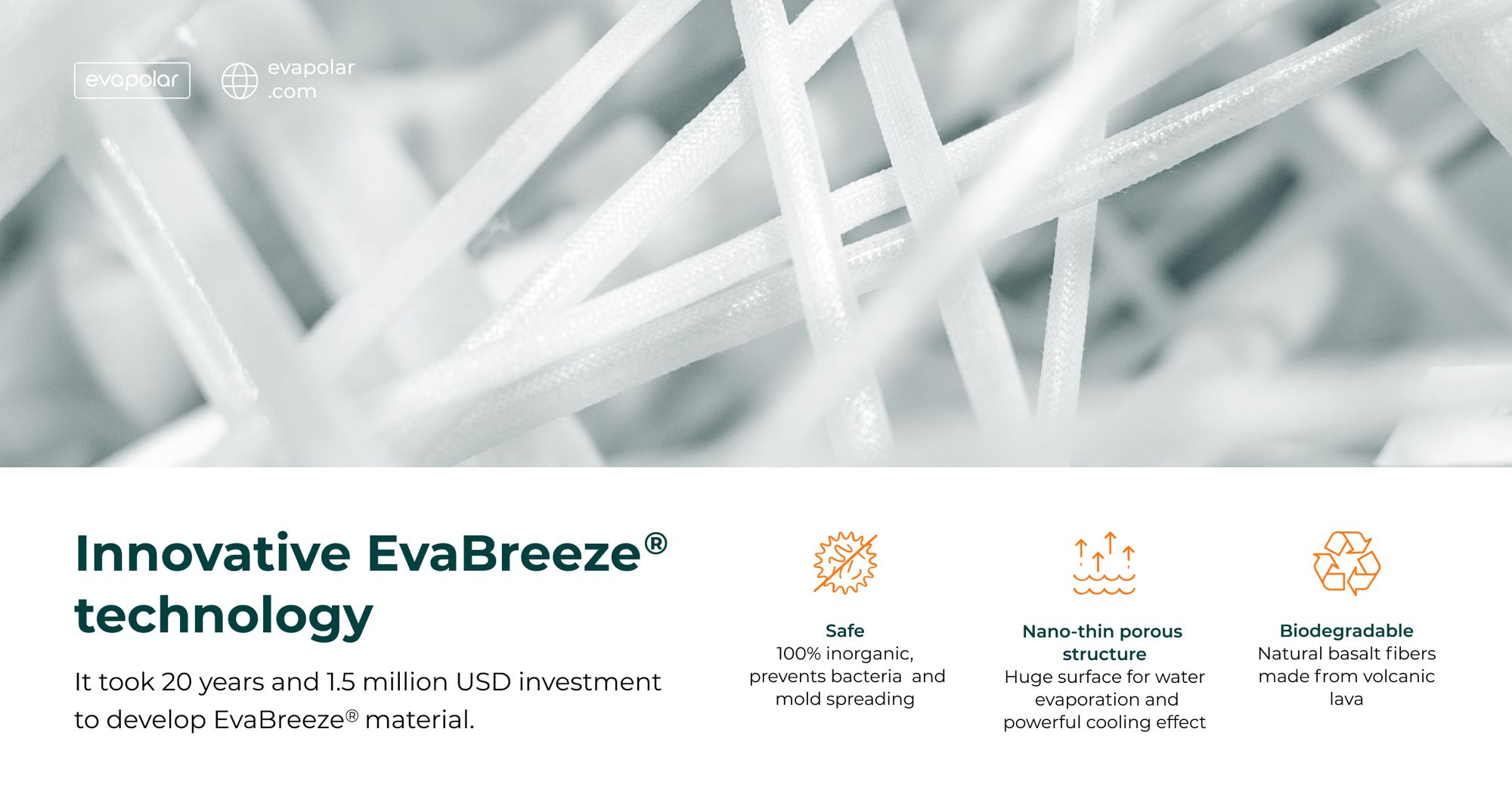 Evapolar engineers carefully examined construction of the Moonstera acoustic booths and developed the customized cooling system. Cartridges with the evaBREEZE™ material inside have been combined together into a block, which was successfully integrated into the structure of the Moonstera acoustic booth.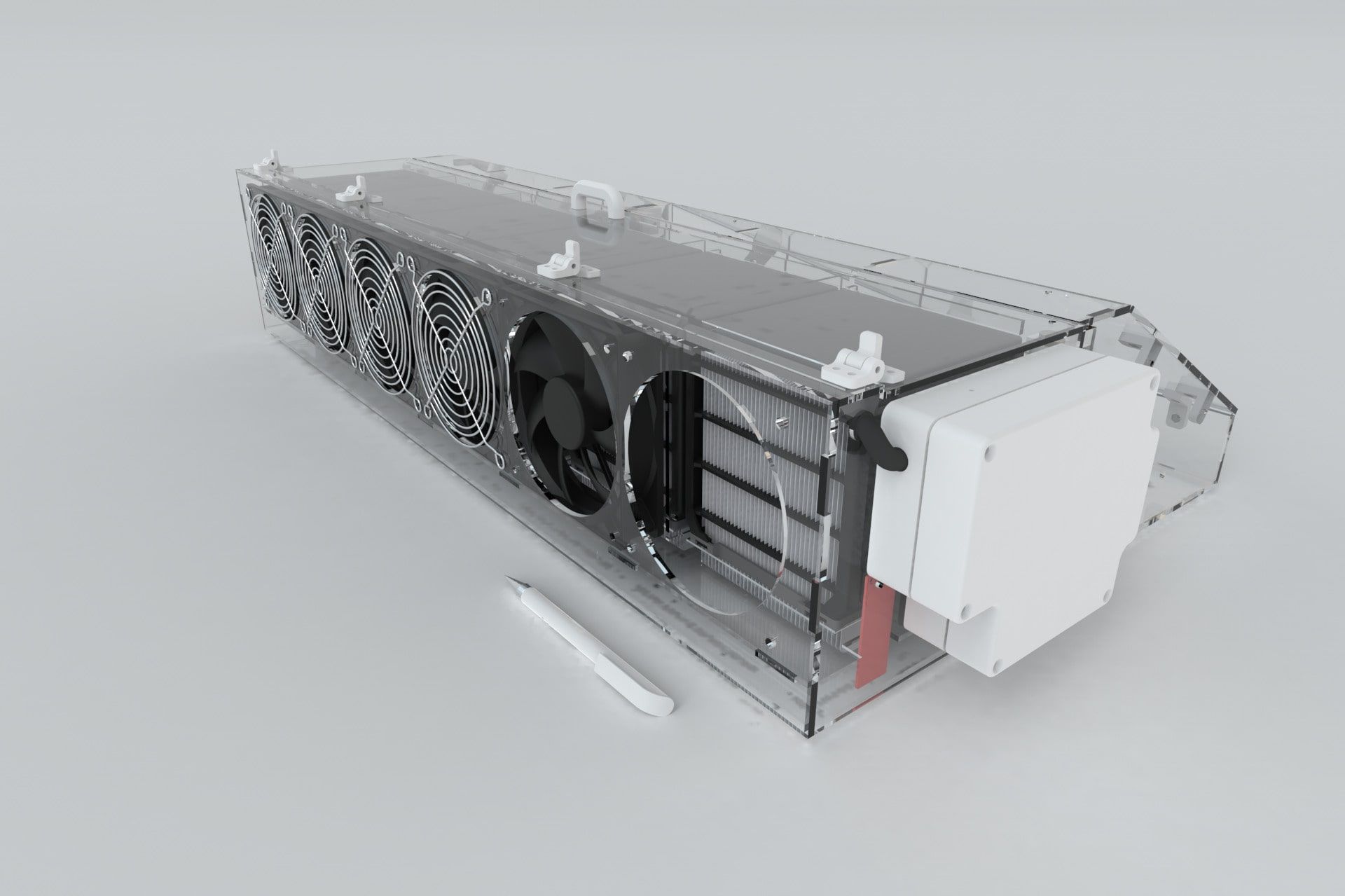 Thanks to this collaboration, the acoustic meeting booths are:
·  Filled with natural cool air. The evaBREEZE™ technology is the most natural cooling system out there. Being in a Moonstera acoustic booth now is like being in a perfectly aerated jungle!
·  100% eco-friendly. We don't use freon liquids, which makes it perfectly safe for you.
·  An endless source of inspiration. Proximity to greenery and cool air are exceptional imagination boosters!
·  Controlled remotely. You can adjust the temperature without leaving the booth and interrupting your work process.

·  Easy to move around. Whether you decide to move to a new location or just to test how the booths will fit into another office area, nothing stands in your way! Our cooling system is very ergonomic and 100% customizable. It will provide the outstanding cooling capacity without having to be fixed in one place.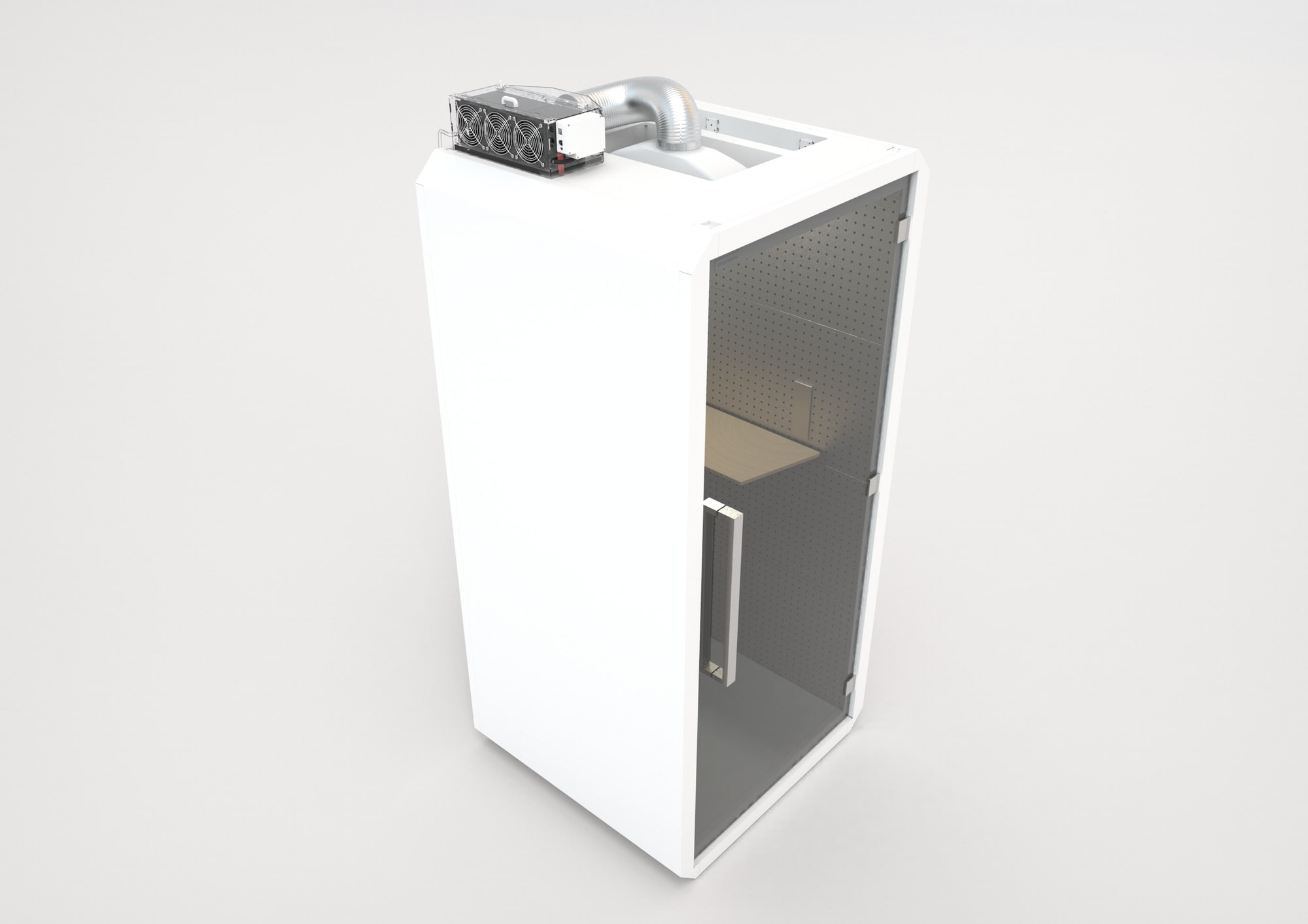 Also, Evapolar's new generation technology is entirely non-invasive. Thanks to our engineers' efforts, the acoustic meeting booths stayed just the way they were conceived. If you want to integrate the Evapolar cooling system into your idea, you can stay assured that the design and the initial product will stay absolutely the same. We have engineered the 100% non-invasive system that consists of our cartridges for exceptional cooling.
This makes Evapolar cooling technology a perfect solution for rental areas, whether it's for your personal space or for your company. Stay cool and keep that safety deposit!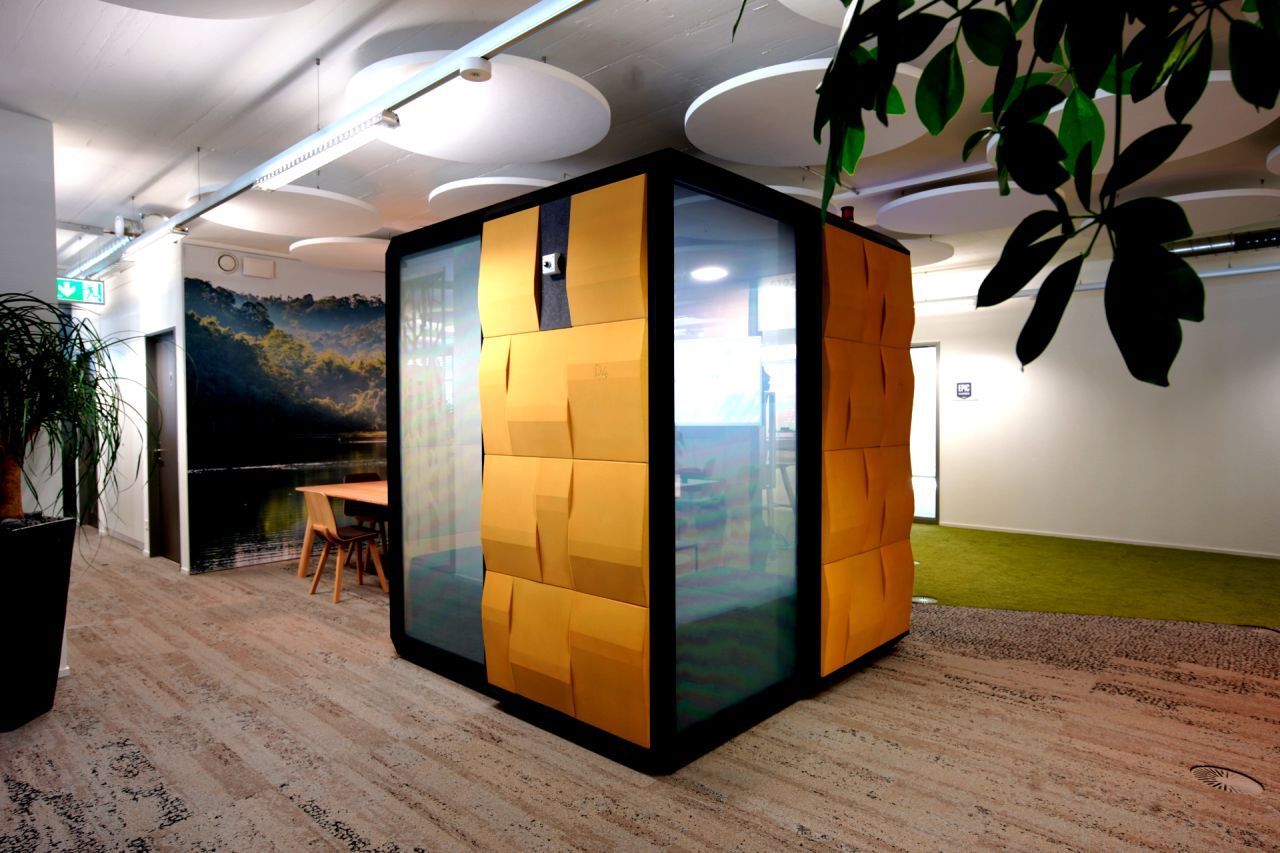 Just like us, our friends in Moonstera were very happy with this partnership. Here is what they said:

"We would like to thank Evapolar team for providing exceptional service to Moonstera. We chose Evapolar for its unique and extremely efficient cooling technology. They customized the cooling system specifically for our acoustic booths.

The result exceeded our expectations! Now we are proud to say that our acoustic booths are filled with natural cool air thanks to an eco-friendly and innovative solution. With this cooling system, our acoustic booths can easily stand high temperatures during the summer season."

Tomasz Wlodarczyk and Tim Suter, Founders of Moonstera
This successful integration of the Evapolar cooling solution into the acoustic booths shows that even the sky is not the limit. Our engineers keep working on elaborating the most sophisticated customized solutions that will bring you and your coworkers all the benefits of natural cooling. Read more: 10 Hot Weather Safety Tips
Personal Air Coolers
Another option for your office area could be our personal air coolers. The days of fighting for the thermostat can be behind you with one simple click. Our stylish, exceptional devices cool down only your personal space, not the room!
evaSMART, evaLIGHTplus and evaCHILL are our three devices, perfect for both a personal office or an open space.
Evapolar evaCHILL Air Cooler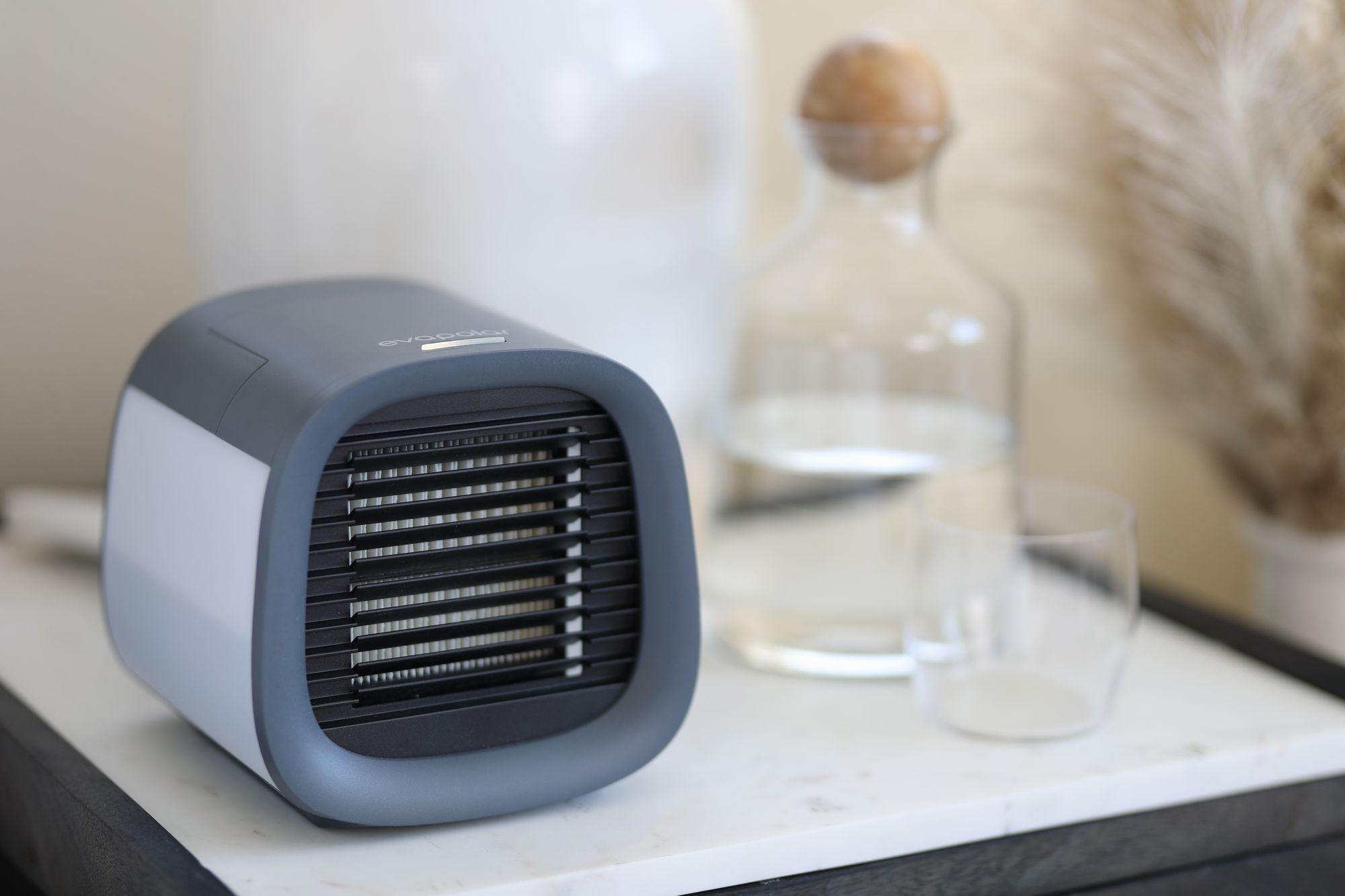 evaCHILL is our ultraportable evaporative air cooler, super easy to carry around thanks to the handle. Keep desktop air conditioner on your desk, take it with you to a conference room, the options are endless. evaCHILL works up to 9 hours on a full tank!  
Evapolar evaLIGHTplus Air Cooler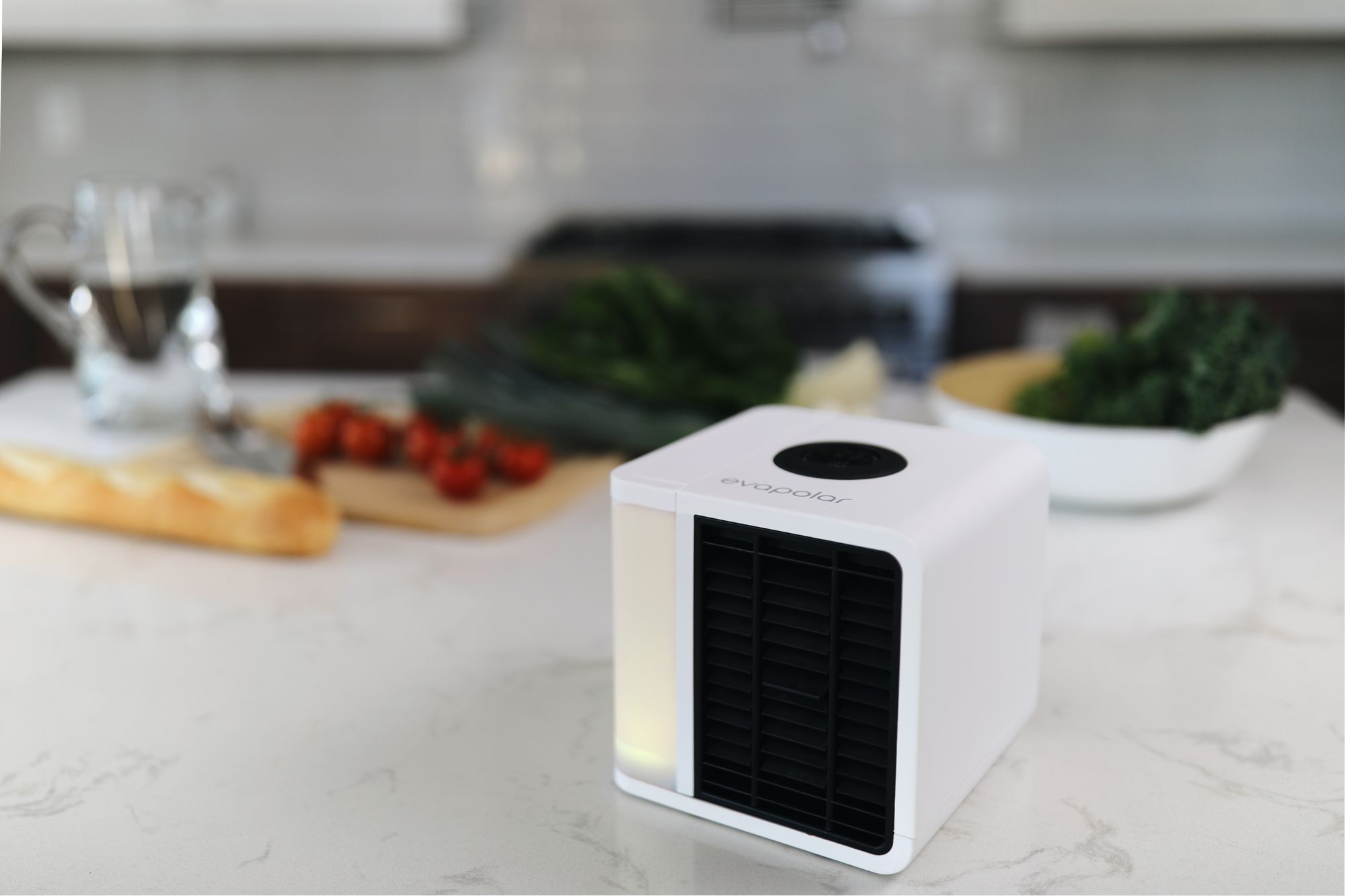 evaLIGHTplus is our best-seller! It boasts a removable water tank and enhanced leakage proof systems. You can make precise adjustments using the control wheel and adapt device lighting depending on your mood.
Evapolar evaSMART Air Cooler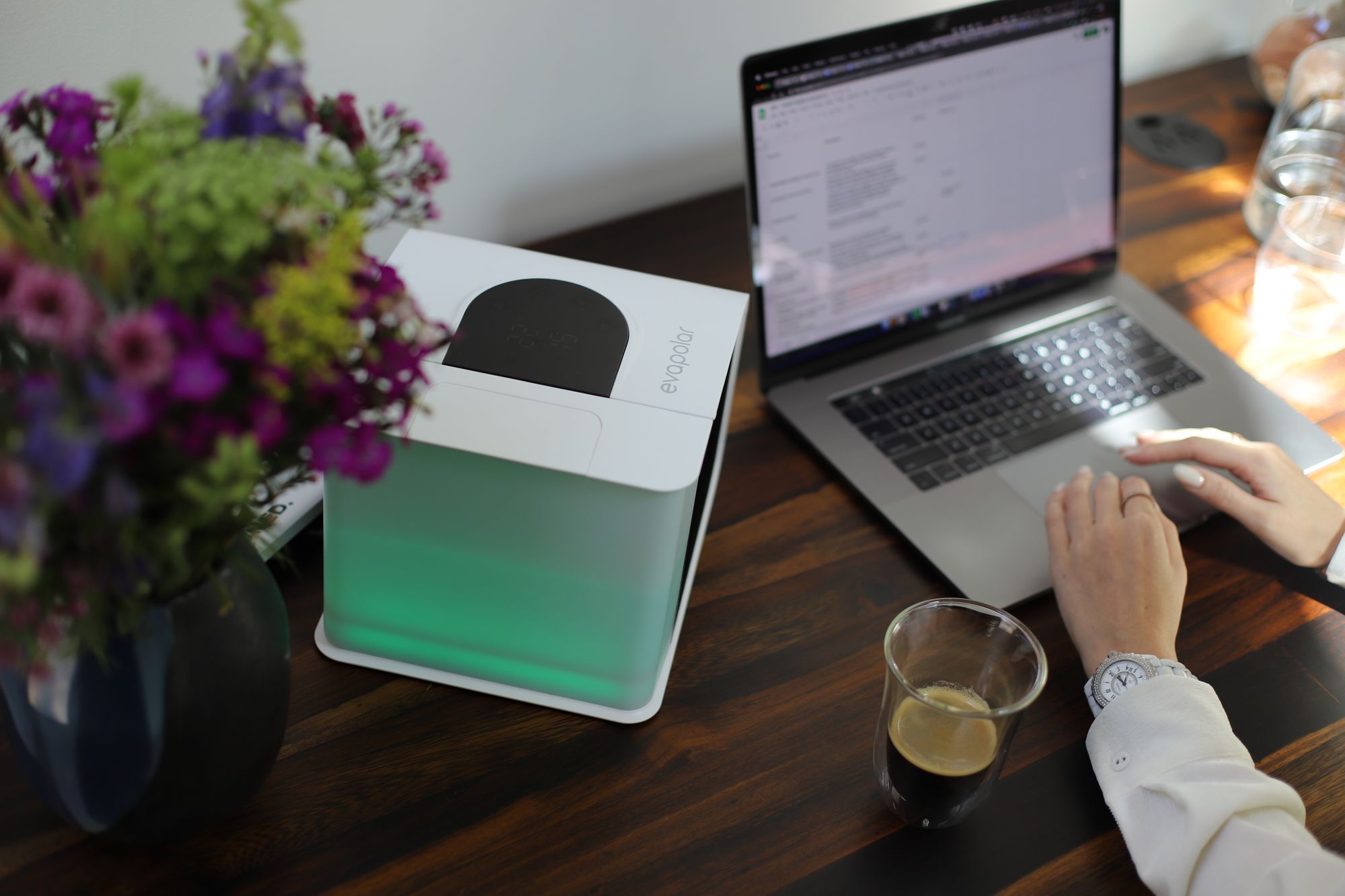 evaSMART (the name speaks for itself!) is a smart home compatible evaporative air cooler. You can control the cooling and lighting with a mobile app or voice assistant wherever you are.
You can power any of our devices with a simple power bank, laptop or a socket. Perfect solution for your office area because you simply use a USB cable.
Did you know that cool temperature positively influences the workspace productivity? Maybe a few minutes of brainstorming in a chilled acoustic pod is just the boost that project needs! Read also: How to Organize Your Workspace at Home
Are you interested in a cooling solution for your office or home? Send us a message and we will answer any question you might have!